Chevy Suburban Reliability: Which Models Should Be Avoided?
This post may contain affiliate links. As an Amazon affiliate, I earn from qualifying purchases.
The Chevy Suburban debuted in 1935 and has been a popular and reliable choice for drivers ever since. But across 12 generations and 35 models, a few Suburban models definitely don't fare well as others. So which Chevy Suburban years should you steer clear of?
Avoid buying the Chevy Suburban models from 2001 to 2005, 2007, and 2009. These years were marked by transmission problems and a short engine life. Of its older models, the 1999 is the least reliable. Among the latest, the 2015 and 2016 models have seen a lot of complaints and should be avoided.
With such a long lineup as Chevy Suburban, you're sure to run into model years that don't meet standards. But if you do your research and pick a solid model, you're sure to get your money's worth out of the Chevy Suburban. Let's look at the least reliable years and the best alternatives.
Are Chevy Suburbans Reliable?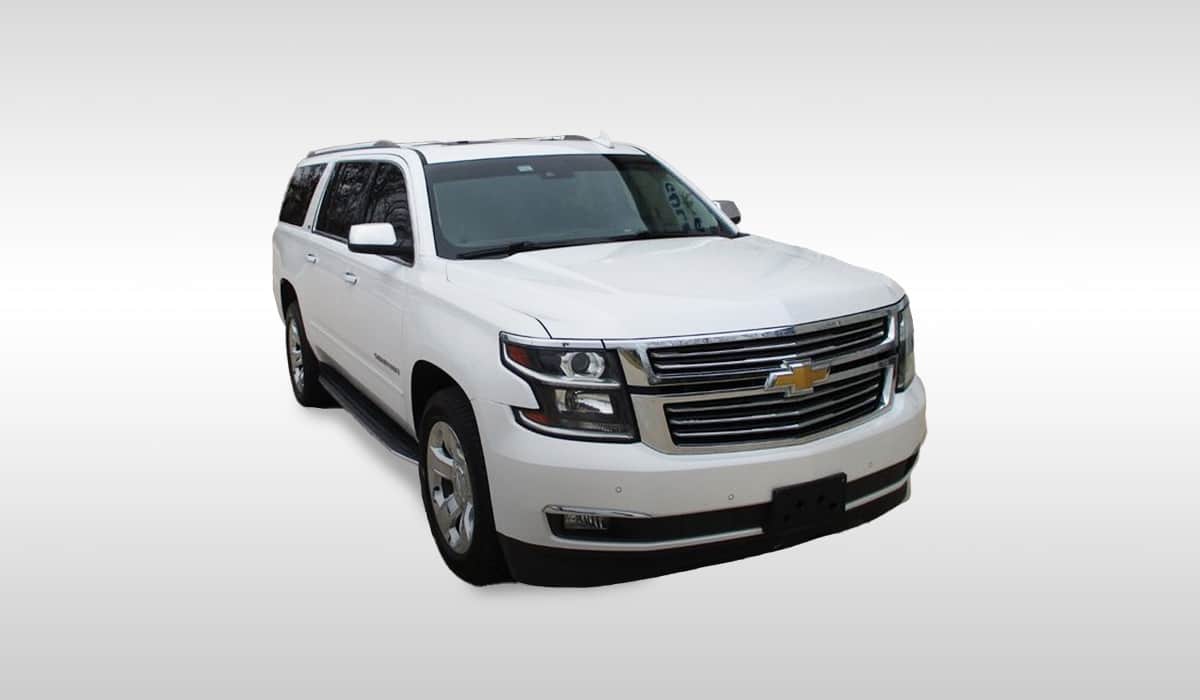 In general, yes. Most Chevy Suburbans are reliable cars that provide dependable service for many years. On average, you can expect a Suburban to last between 200,000 and 300,000 miles if properly maintained, making for at least 15 comfortable years of driving.
Plus, Suburbans are known for their sturdy frame, robust engine, and spacious interior, making them great for long road trips and hauling cargo. You also get plenty of safety features and modern tech, so you're sure to enjoy the ride.
Which Chevy Suburban Model Years Should Be Avoided?
The 9th and 10th generation Suburbans, released between 2000 and 2014, are known for having the most issues. A few later models have also generated lots of complaints.

Here are a few Suburban model years to avoid:
The 9th Generation 2004 Suburban
The 2004 Suburban has a range of defects, from engine failure to low fuel efficiency and defective brakes. It is also known to have a lot of electrical issues and poor design that resembled the Silverado too closely.
The 10th Generation 2007 Suburban
Notorious for being considered the worst model of the whole Chevy Suburban line, the 2007 model is littered with complaints about transmission failure, brake issues, and other common problems. Its fuel-sucking engine made it a costly choice to own, adding to its bad reputation.
The 10th Generation 2009 Suburban
Battling with 2007 in terms of poor fuel efficiency, the 2009 model has many significant issues that make it stand out for all the wrong reasons.
Again, transmission failure is the major problem here as well, and powertrain and electronic stability control issues are also common.
The 11th Generation 2015 Suburban
The 2015 model's issue is mainly related to its A/C system, with frequent problems in the compressor and condenser. Complaints of engine failure and hydraulic power steering breakdown are also common, making it a model year to avoid.
The 11th Generation 2016 Suburban
Another below-average model of the 11th generation is the 2016 Suburban.
This model is prone to excessive noise, weather stripping, and air and water leak complaints. Issues related to car electronics like navigation and infotainment systems and faulty interior parts like seatbelts and airbags are also common.
What Are the Best Chevy Suburban Model Years?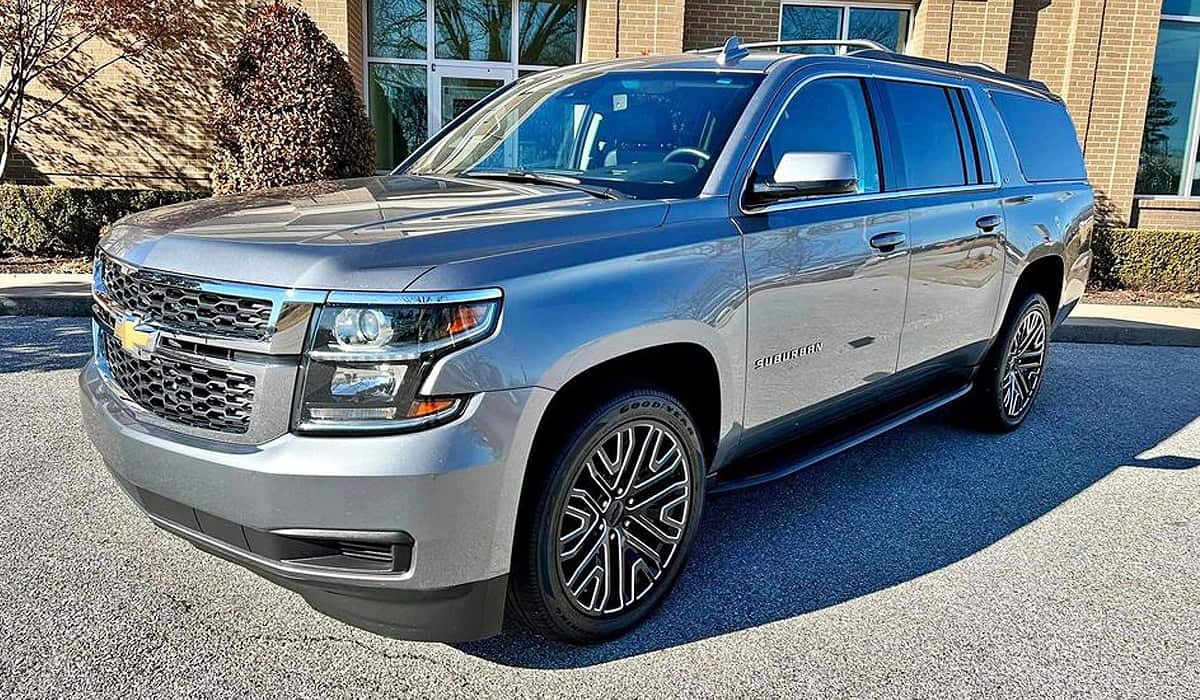 In their long lineup, many Suburban model years stand out for their reliable performance and long-lasting durability. Here's a selection of the top five model years that you should definitely consider when shopping for a Suburban:
The 8th Generation 1993 Suburban
The classic 1993 Suburban was introduced after a complete transformation and redesign of its predecessor, and it changed the game for Chevy. It is powered by a 5.7-liter V8 engine and offers a spacious interior and impressive towing capacity.
The 1993 model is also loved for its impressive fuel economy and solid build quality. All in all a great choice if you're looking for an older but reliable family-size SUV.
The later models in the 8th generation share many features with the 1993 model year and are worth checking out.
The 10th Generation 2010 Suburban
After many average-performing models in between, Chevy got back on track with its 2010 Suburban. It offers a great combination of tech and performance.
Its five high-class trim levels are available with a powerful 5.3-liter V8 engine with an active fuel management system and 6.0 liters V8 engine with variable valve timing.
It also comes with best-in-class towing capacity and lots of tech and safety features that you don't find in other brands' SUVs at the same price range.
Again, the next two successors (2011 and 2012 model years) also offer similar features and performance.
The 11th Generation 2017 Suburban
The 2017 model year transformed the Chevy Suburban from a truck-based vehicle into a luxury crossover. The interior and exterior design were updated to give a modern, sophisticated look without compromising performance and capabilities.
The 2017 Suburban also boasts an impressive towing capacity of up to 8,300 pounds and ample cargo space for up to nine passengers. It's also affordable and offers plenty of features with all three trims.
The 11th Generation 2019 Suburban
The 2019 model is among the top-rated suburban model years from consumer reviews and industry experts. Again, it has all the features that make Suburbans so popular, like a robust 6.2 liter V8 powerful engine and a super 10-speed automatic transmission.
Moreover, it has improved suspension and handling for a smoother ride and even better fuel economy than its previous generation models.
The addition of high-end driver safety and connectivity tech makes the 2019 Suburban an excellent choice for tech-savvy drivers.
Its successor 2020 model has similar features and positive reviews. But it comes in with more exterior and interior color options, so it's worth checking out.
The 12th Generation 2022 Suburban
The 2022 Suburban earned the title of best large SUV from U.S News & World Report. It has the redesigned exterior and modern detailing of the 12th generation.
Other than an improved look, the 2022 model also offers an updated suspension system, more safety features, and AI integrated infotainment system.
It also offers different engine options, including a 6.2-liter V8 and a 3.0-liter turbo-diesel engine. All these features make the 2022 Suburban an excellent choice for drivers who want modern technology and performance in their vehicles.
Which Chevy Suburban Models Have Transmission Problems?
According to CarComplaint, the Chevy Suburban 2004, 2005, 2007, and 2016 are the most problematic models in terms of transmission-related issues. Among these, the 2007 model year is absolutely the worst, with numerous reports of transmission failure and slipping.
Under optimum conditions, the original transmission in a Chevy Suburban should last around 200,000 miles. But the models mentioned earlier experience problems much earlier in life.
This problem can range from minor issues like hard shifts or gears not engaging to major troubles like leaking transmission fluid and total transmission failure. As a result, the cost of repairs can be quite high, so it's best to avoid these models.
Other Common Issues With Chevy Suburbans
Chevy Suburban has been around for a long time, so a good amount of information is available to help you understand what issues are associated with them.

Common issues with Chevy Suburbans include:
Poor Fuel Efficiency
GM motors made some changes to the Vortec 5300 V8 engine in 2010, which ended up drastically reducing its fuel efficiency. The issue worsened due to poor response of the active fuel management system and inadequate warning system in the vehicle.
The issue persists in all model years from 2010 to 2014 and can lead to several other problems like spoiled spark plugs and timing change troubles.
Excessive Noise and Vibrations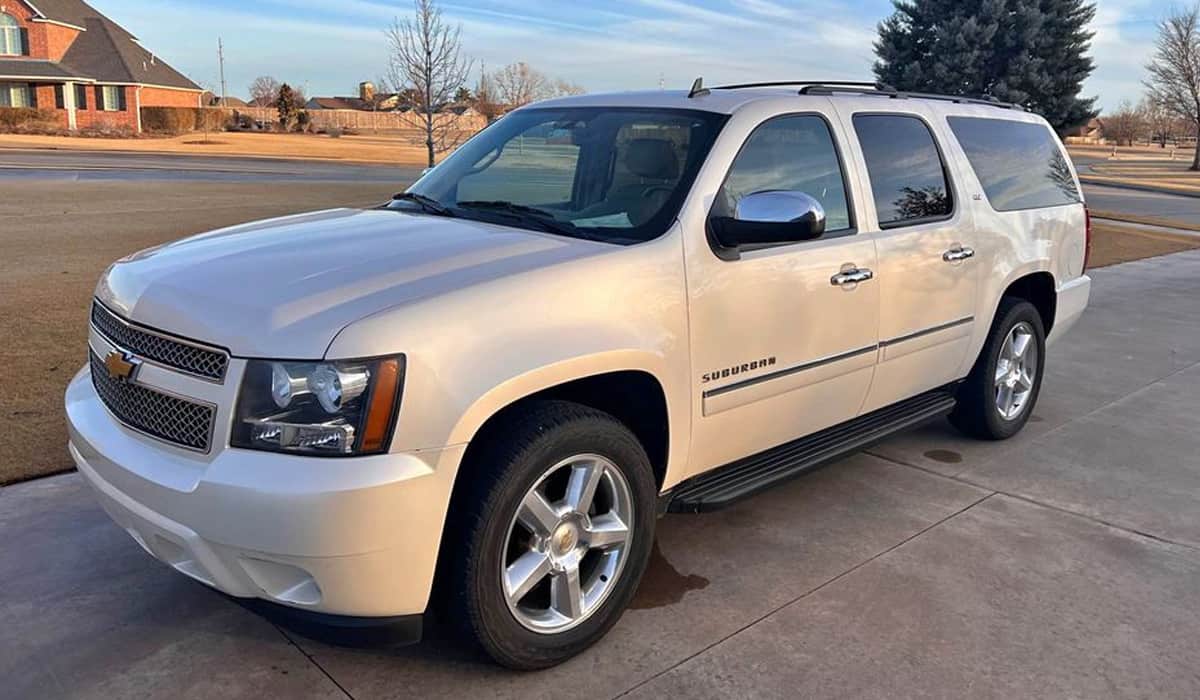 2014, 2015, and 2016 models of Chevy Suburban received numerous complaints about excessive noise and cabin vibration. It usually happens above 35mph speed and is accompanied by wind buffeting.
There is no exact diagnosis for this issue, but GM has blamed the problem on loose roof crossbars, poor alignment, and worn-out exhaust systems.
Air Conditioning Problems
Several 2014 to 2017 model years owners complained about poor air conditioning or complete A/C failure within 40,000 miles.
It usually involves a leaky condenser, which according to GM, occurs due to a crack caused by thermal cycling. It needs an expensive fix, and GM is currently facing two lawsuits to address this issue.
Airbag Troubles
There are two different types of Airbag related recalls of Chevy Suburban. The first one is regarding the Takata airbag scandal, which affected a few Suburban models from 2015 to 2020. According to the recall notice, the inflator in these airbags can rupture and cause injury to the passengers.
The other recall is specific to the 2014 model year and is related to a faulty control module. This issue can cause airbags not to fully deploy in case of an accident and put the passengers at risk.
Cracked Dashboards
A common issue with all 2009 to 2014 Suburban models is a cracked dashboard. It probably happens due to an inefficient one-piece design dashboard. GM Motors has refused to accept warranty claims on the issue, citing it as natural wear and tear and cosmetic.
But a class action lawsuit has been filed against GM, which, if successful, can force them to accept warranty claims and even provide a settlement for the affected owners.
How Long Can Chevy Suburban Engines Last?
A robust engine is the biggest reason why the Suburbans have been around for so long and are still popular among adventure or big family groups.
Its standard 5.3-liter V8 engine is considered to be highly reliable and can easily last upwards of 300,000 miles with proper maintenance. The 6.2-liter engine, available in premium trims, has a shorter life span and usually lasts around 200,000 to 250,000 miles.
The newest 3.0 L Duramax turbo-diesel I6 introduced in 2022 trim is the most lasting engine in the Suburban lineup and is expected to survive more than 500,000 miles.
So ,with proper maintenance and regular checkups, a Chevy Suburban engine can easily last more than 15 years and still be in excellent condition.