Do Walmart Gas Stations Take Walmart Gift Cards?
This post may contain affiliate links. As an Amazon affiliate, I earn from qualifying purchases.
Walmart offers gift cards for different occasions and for everyone.
These gift cards are very versatile, and you can use them to shop for various items at Walmart and businesses associated with the retail giant.
But can these gift cards buy gas?
Do Walmart Gas Stations Take Walmart Gift Cards?
You can buy gas at Walmart gas stations using your Walmart gift cards. You can also use the same card to buy gas at Sam's Club and Murphy gas stations too.
If you need a gift card for your loved one, you can buy it at Walmart, PayPal, or get one from Sam's Club.
These cards never expire, and you can use them to shop for any item at the Walmart stores, Walmart gas stations, Walmart online, Sam's Club, and Murphy's gas station.
In this article, you will learn more about this card and how to use it.
Where can I use a Walmart gift card for gas?
Walmart offers a plastic gift card that you can use for all your shopping at Walmart stores and gas stations and at Sam's Club.
Besides, there are also e-Gift cards that you can load with an amount as low as $25 and as much as $500.
These cards are not available at any other retailer besides Walmart and Sam's Club. Popular stores, such as Walgreens, Costco, and Target do not stock these cards.
However, those interested buy the cards online at PayPal.
Once you buy the card, you can choose to have it emailed to you or have PayPal send it directly to your loved ones.
You can also buy a Walmart gift card through a third-party website, such as Amazon, eBay, and Gyft. Some of these sellers cannot be trusted, so better avoid them if you need a legit gift card from Walmart.
There is no way to verify that cards from these sites are valid until you have received them.
When you purchase the card, it can be used to shop at any of the Walmart stores, Walmart online, Sam's Club, and Murphy gas stations.
There is no limit to what anyone can purchase using the card as long as they load the card with money.
Where can you use a Walmart gift card other than Walmart? You can shop at Sam's Club and Murphy's gas.
No other stores accept the card.
How Do I Start Using the Walmart Gift Card?
If your card is loaded with less than $250, it comes active and ready to use.
However, if your card has more than $250, you have to activate it online before you can use it.
Activation is a simple process – follow the instructions sent to your email with the card and your card will be ready to use.
Activation is also required when you shop more than 25 cards at a go.
This is done for security purposes. If you cannot activate the card by phone, visit any of the Walmart stores and have a customer care personnel activate the card for you.
Activation requires that you have the card number, the PIN, and an activation code. You will have all these details on the email that accompanied the card.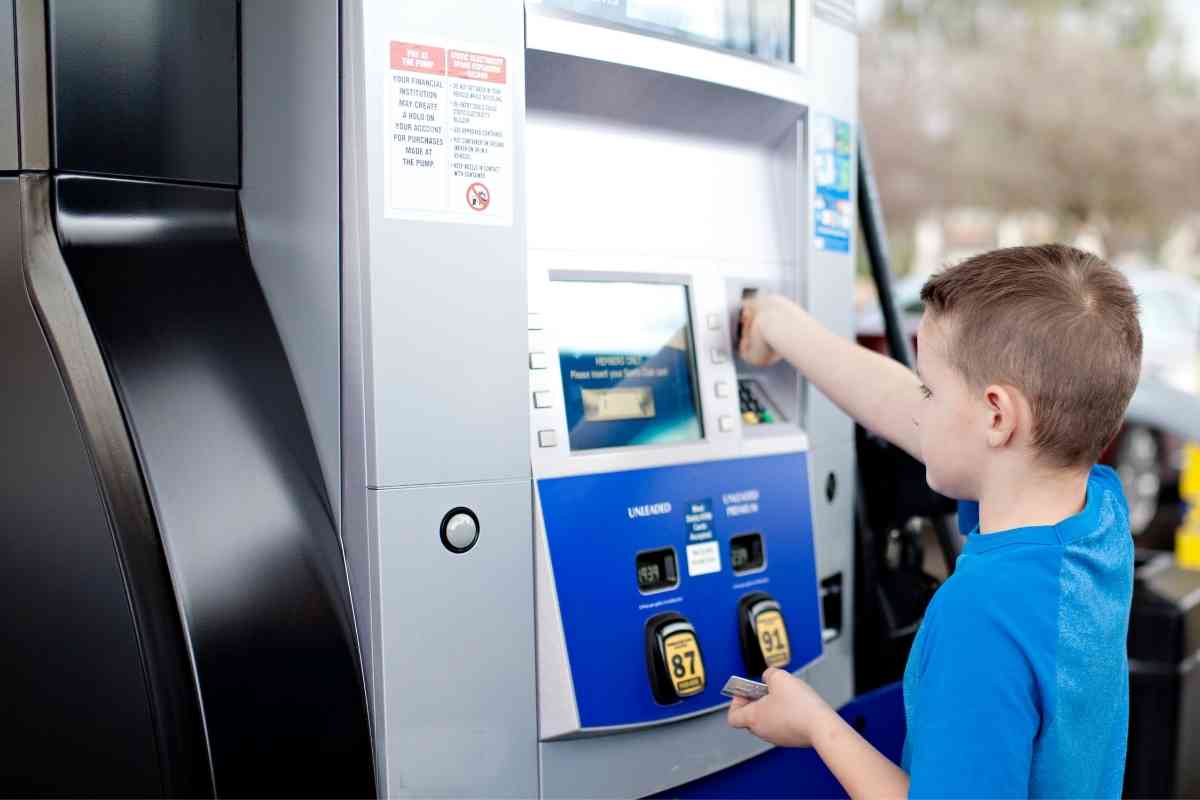 If you have challenges activating the card, talk to Walmart support staff online or in-store.
How Do I Use the Walmart Gift Card?
You can only use the plastic card to buy gas at Walmart, Sam's Club, or Murphy's. If you have the eGift card, print it out and get a physical card to use for gas.
At the gas station, you need to swipe the card the same way you do a debit or credit card.
Walmart offers a special "gas and pump gift card," which you can use the same way as any other gift card.
However, this card comes with special graphics on it such as a fuel gauge and gas pump.
If you need to use the card at Walmart online store or Sam's Club online store, the process is simple. Open the store and select all the items you need.
During check out, click on "Gift Card" as the payment option.
Enter the card number in the space provided and then enter the PIN code. The process is the same whether you have a physical card or eGift card.
Check to ensure that the gift card balance reflects the purchase and then complete your order.
You can use your card to buy gas at Sam's Club, buy other items at Sam's club warehouse, or on Samsclub.com.
However, only Sam's Club members will use the card for free. Non-members will pay a 10 percent fee.
Members and people shopping at Walmart or Murphy's will not pay any fee.
If you receive a physical gift card without a PIN code, you can only use it in the stores, but not for online shopping.
You will still get the benefits that come with the cards.
When you use the Walmart gift card, you get all the benefits that comes with such a card.
How To Check Your Walmart Gift Card Balance After Buying Gas?
You can call 1-888-537-5503 and ask for your card balance. You can also walk in any of the Walmart stores and the cashier will check your card balance.
You only need to have the 16-digit card number and the card pin, and you are good to go.
Walmart also offers a simple online balance inquiry process. Visit the Walmart gift card page and select the check balance option.
You will be prompted to provide the card number and the PIN code to get the balance.
If you do not need to use the card, Walmart does not offer cashback. However, you can sell the card online on Amazon, eBay, or Gyft.
There is no way to reload the gift card. The card remains active until you use up the entire amount loaded during purchase.
Once the funds are used up, the card will be inactive, and you can destroy it as you see fit.
How Do I Recover a Lost Gift Card?
If you lose your card or it is stolen, you need to call Walmart customer care immediately at (866) 633-9096 and report the incident.
If someone transacts with the card before you report the loss or theft, Walmart will not offer any refunds.
When you call, give the card number and card PIN. Walmart will perform their investigations on any claims that you make, and they will restore your card.
However, if you do not call Walmart within 60 days after the loss of your card, you will not get any help.
Why Buy Walmart Gas?
Together with Murphy USA and Sam's Club, Walmart has more than 10,000 gas stations around the country.
This way, there is a gas station near your home or workplace.
Walmart offers different blends of gases from ethanol-free, E10, E15, E85, premium gas, and regular gas among others.
If you are a Walmart+ member, you will save up to 5 cents for every gallon of fuel you buy.
Track your savings and locate the nearest gas station through the Walmart app, which has a map of all the gas stations.
Closing Thoughts
The Walmart gift card is ideal for all those who need to gift their loved ones.
Everyone can get the card, including members and non-members.
You have the card, you can use it for gas and other shopping needs at Walmart and associated businesses, such as Murphy and Sam's Club.
Walmart members will still enjoy the discounts offered by the retail giant when they shop with the card as they would with any other payment mode.
The card does not expire, so you can keep it for as long as you need.
However, once the money loaded is used up, the card ceases to function as you cannot load it again.