Can You Use A Walmart Gas Card At Sam's Club?
If you refuel your vehicle at Walmart and associated businesses or you do a lot of bulk shopping at Walmart.com, a Walmart Credit Card comes in handy. When you use this card, you enjoy the offers that come with store-specific cards. These include no annual fees and high APR and special financing options for people who hold this card.
Can You Use A Walmart Gas Card At Sam's Club?
You can use a Walmart gift card at Sam's Club. Sam's Club is owned by Walmart and so you can use the Walmart Gas Card for all your shopping needs there. You can also redeem the Walmart gift cards at Sam's Club even when you have the gift card from Sam's Club.
The Walmart Credit Card is a retailer credit card available for Walmart customers. Similar to other retail credit cards, the card comes with a host of store brand benefits. You will also access several rewards and the fact that you can use it at Sam's Club, a business under Walmart.
Here is all you need to know about using the card at Sam's Club.
What is the Walmart Credit Card?
The Walmart credit card is one of the most popular retailer credit cards. Walmart offers this card in partnership with MasterCard as the processor and Capital One as the issuer. You can use this card in all Walmart brands, including Sam's Club.
There are two cards available for customers; the Walmart MasterCard and the Walmart Rewards Card. Walmart and Capital One approve your request for the card based on your credit score. If you have a good or excellent credit score, you will get automatic approval for the Walmart MasterCard, but if your credit score is less than perfect, you will get a Walmart Rewards Card.
Regardless of the card you get, Walmart does not charge an annual fee. You will also enjoy zero liability fraud protection, and you can apply for special financing any time of the year. The interest rates on the two cards vary with the MasterCard having a minimum annual interest rate of 17.99% and the Rewards Card having an annual interest of 26.99%.
Using the Walmart MasterCard at Sam's Club?
You can use the Walmart MasterCard in any store that accepts MasterCard, including Sam's Club, Sam's Club online, and many others. You can use it in grocery stores, airlines, restaurants, and any other place with a MasterCard sign.
When you use this card at Sam's Club or any other store, you get several rewards. For starters, you get five percent for all purchases on Walmart.com and a two percent rebate on Walmart stores. When you use the card for restaurants and travel premises, you get a two percent rebate and one percent for any other purchase you make using the card.
The only challenge with using the card at Sam's Club is that you only get a one percent rebate for all purchases and payments you make at Sam's Club. Due to this, members at Sam's Club prefer to use the Sam's Club card to make their purchases.
Where Can I Use A Walmart Gas Card? Using the Walmart's Reward's Card
The Walmart Reward card has terms that are different from that of the MasterCard. However, you can still use it in stores that accept MasterCard. Some of the places where you can use your card include:
• All Sam's Club branded gas stations
• In-store purchases at Sam's Club
• Walmart.com
• Walmart stores anywhere in the United States
• Walmart App
• Walmart gas stations
• Murphy USA gas stations
You cannot use the Walmart Rewards Card for Sam's Club online purchases. You also cannot use it for in-store vendors or for Sam's Club app purchases. When you use this card, you will enjoy five percent rebates for shopping at Walmart.com and two percent rebates for shopping at Walmart stores.
There are no special rebates for when you use the card at any of the Walmart-branded stores. This is the only disadvantage of using this card compared to the MasterCard.
What are the Payment Options When shopping at Sam's Club?
Sam's Club is a retailer of choice for so many people. The store offers you several payment options, including Walmart Rewards Card and the Walmart MasterCard.
Besides the two cards from Walmart, you can pay using gift cards from Walmart and Sam's Club, Sam's Club Credit, cash, or you can also use a check. The store also accepts payment through MasterCard, Visa, American Express, and Discover Cards. Shoppers can also use their Supplemental Nutrition Assistance Program benefits offered by the government.
People who shop at Sam's Club a lot can go for the Sam's Club membership or their credit card and enjoy the benefits that come with these payment options.
What Benefits Do Sam's Club Members Get?
As a member of Sam's Club, you will enjoy huge discounts with everything you shop. You also get benefits from tax services. Members will enjoy these benefits from more than 10,000 stores around the country.
There are several other benefits and rewards, including deals on travel, vehicle maintenance, and health insurance available at Sam's Club. You can see more benefits at the Sam's Club online store or call a customer care personnel to understand the benefits you will enjoy.
Members can join the club at different membership levels. You can pick the basic membership, which costs $45 a year, or the more advanced at Sam's Plus Membership at $100 a year. The Sam's Plus Membership allows members extended shopping hours and offers them $10 cashback for every $500 they spend in a year.
How to Use the Walmart Gift Card at Sam's Club
Walmart offers gift cards to its customers. You can use these gift cards to pay for gas and other purchases. Walmart offers their cards as plastic gift cards and digital eGift cards, and you can redeem these two cards at Sam's Club.
You can use the physical Walmart gift card for all purchases at Sam's Club or at any of the Walmart gas stations. The gift cards are also accepted at Walmart.com and Sam's Club online and all you need is to input the card's PIN.
The card comes with its PIN under the scratch-off area at its back. If the card doesn't come with a PIN, you can only use it at a physical store. If you are not a Sam's Club member, you will pay a 10 percent service fee to use the gift card at Sam's Club physical store or Sam's Club online.
The eGift cards can be used the same way as the physical cards. You can use them on the Sam' Club physical stores and online as well as Walmart Stores and Walamrt.com.
You can also use the eGift card to pay for gas. All you have to do is print out the gift card email and exchange it for a physical gift card from any Walmart store. You can use this option at any of the Sam's Club stores.
Use Walmart App to Locate Gas Stations
You can use the Walmart fuel stations app to locate the nearest gas stations associated with Walmart. This makes it easier for you to know where you can use the Walmart credit card and where the card is not accepted.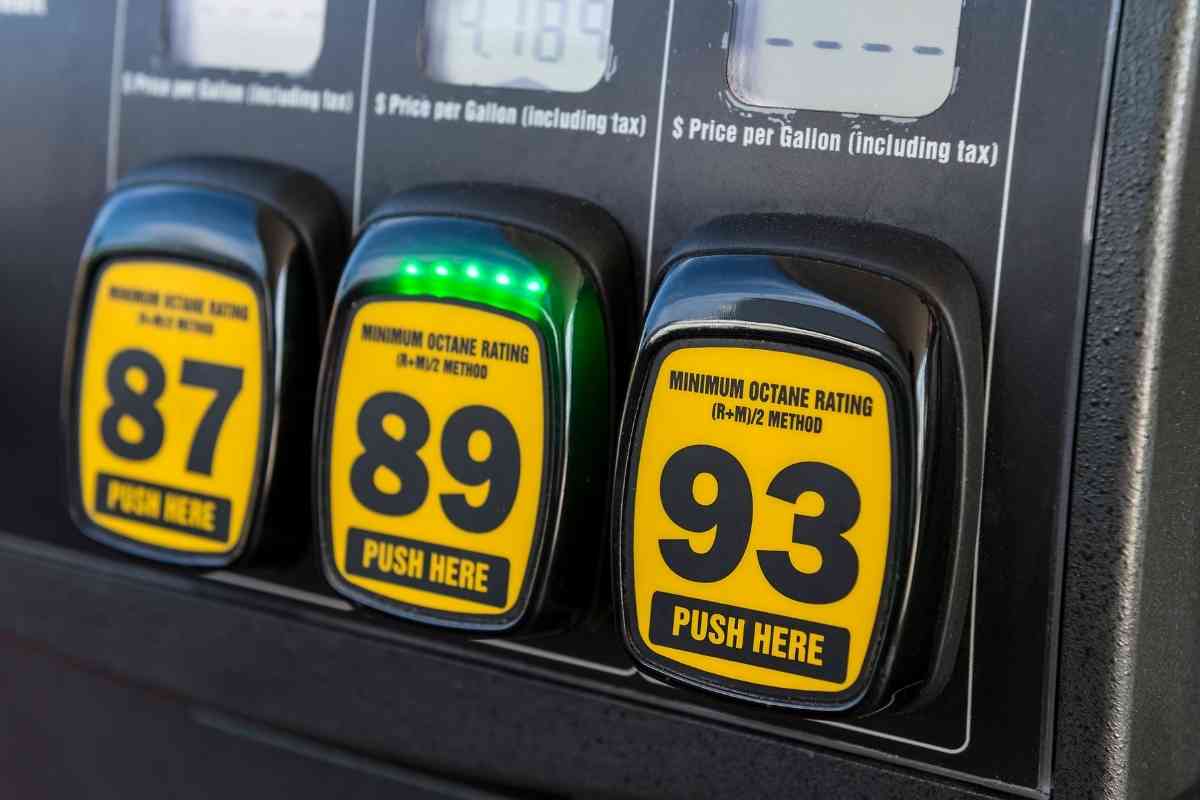 To use the app, download it and create an account with Walmart+ and another at the Walmart app. From there, launch the "Get pumping" feature and a QR code scanner will appear. Scan the QR code that you use on the pump screen to make payment.
Select the fuel grade and start fueling. You will get a receipt on your app when you are finished.
Closing Thoughts
Sam's Club is under Walmart, and you can use most of the cards offered at Walmart. You may not get all the benefits that you get when you shop at Walmart.com or Walmart stores, but there are still some benefits when you use the card at Sam's Club.