How Many Miles Can A Jeep Liberty Last?
This post may contain affiliate links. As an Amazon affiliate, I earn from qualifying purchases.
If you're wanting to purchase a Jeep Liberty, whether it's for the off-roading capability, the amount of cargo space, the four-wheel drive, and towing capacity, you may want to know how many miles and years you can get out of it.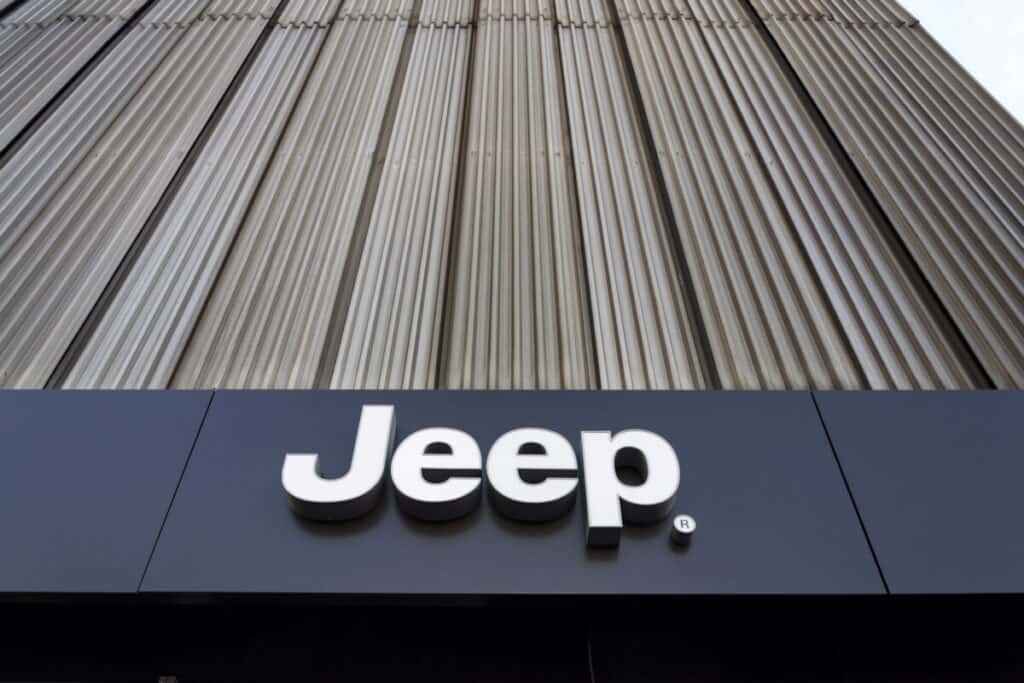 Table of Contents
How many miles can a Jeep Liberty last?
The Jeep Liberty can last anywhere between 200,000 miles and 400,000 miles. A car with an average mileage like this makes the Liberty an incredibly reliable car, so long as it is serviced frequently, is on a regular maintenance schedule, and the owner checks things like fluid levels and belts.
Keep scrolling to find out more about how to keep your Jeep Liberty running long and to learn more about this model's reliability compared to other Jeep and comparable models, so you can feel more confident about your decision of whether or not to purchase a Jeep Liberty.
Mileage Capacity and Service Requirements
The mileage capacity of a Jeep Liberty can range between 200,000 and 400,000 miles, lasting the owner around 10 to 15 years. It is likely, however, that after the 200,000-mile mark you're going to have more expensive repairs like most cars require near the end of their rope. So, to get these cars to stretch closer to 400,000 miles without the need for too many expensive repairs, there are some things you can do to keep them running, regardless of the mileage it is currently at.
To keep your Jeep Liberty (or any vehicle for that matter) running for a longer stretch, be sure to take it to be serviced regularly, at least once a year, to receive an oil change, tire rotation, refill of coolant, and power-steering fluid, and have your brake pads and belts checked.
Your fluid levels and your belts should also be checked regularly in your own time to ensure that there are no fluid leaks and that your belts aren't cracking or prone to breakage. If these things are neglected simply because they haven't been checked in a long time, it can cause serious issues and shorten the lifespan of your Liberty.
Another thing you can do to help your Liberty reach closer to 400,000 miles is to make sure that the oil used for refills and replacement is only the oil recommended by the manufacturer in the owner's manual. You can also extend the life of your Liberty by turning your car on and allowing your car to warm up before driving in the winter and colder months, and keeping track of your temperature gauge or thermostat during the hotter months.
Jeep Liberty Fuel Economy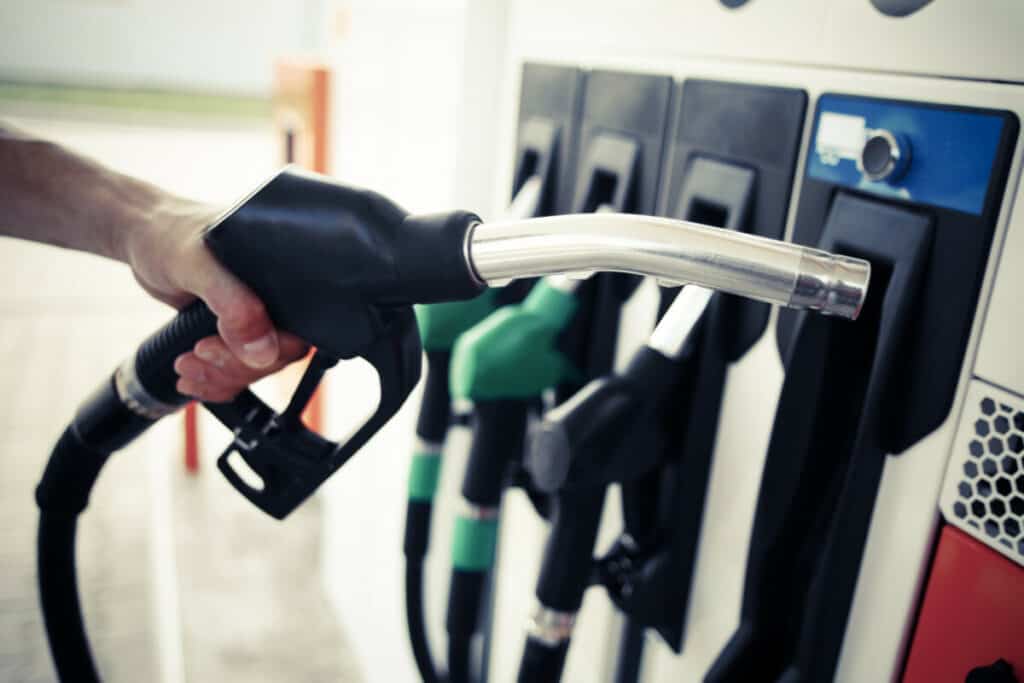 Sure, it's good to know how many miles the Jeep Liberty can drive before it becomes virtually un-driveable, but how far can the Liberty drive on each gallon of gas? This may be useful to know as it may help you consider how often you will need to refill your Liberty on gas, especially if you're going to be driving this vehicle a lot.
While the Jeep Liberty was in production between 2001 and 2012, we will be looking at the Liberty's later years when it comes to fuel economy, as most people who are concerned about how long their used car will last are going to purchase a car that has been on the road for the least amount of time.
For the 2010 and 2011 Jeep Liberty, they had a fuel economy of up to 16 miles per gallon in the city and 22 miles per gallon on the highway. In its final year of production, 2012, however, the Jeep Liberty was manufactured with huge improvements in fuel economy.
The 2012 Jeep Liberty gets up to 23 miles per gallon in the city and 29 miles per gallon on the highway. This means that compared to the previous years, you will get more miles out of each gallon of gas you fill your liberty up with and that you won't have to fill up quite as often. A good fuel economy is at least 23 miles for the city and highway.
Jeep Liberty Reliability
The Jeep Liberty, because of its ability to last so long, especially for an older car, is a very reliable car, and its reliability varies by year. The older Jeep Liberty's like the 2002 had serious issues, such as a blown engine after driving for only 100,000 miles.
Jeep noticed this issue and over time improved the manufacturing of the Liberty each year it was relaunched to the market, making the 2012 Jeep Liberty the best launch of the series. The 2012 Liberty received a consumer rating of 4.5 out of 5 on cars.com, with most reviewers saying they owned the Liberty for 8 or 9 years and had no issues with it other than regular maintenance.
Repairpal.com, however, gives the Jeep Liberty series an overall reliability rating of 3.5 out of 5, making it just above the average reliability in comparison to other similarly sized SUVs. Many factors come into play when it comes to reliability, including the frequency and severity of repairs that many Liberty owners experienced, which will be discussed in the following paragraph.
Frequency of Repairs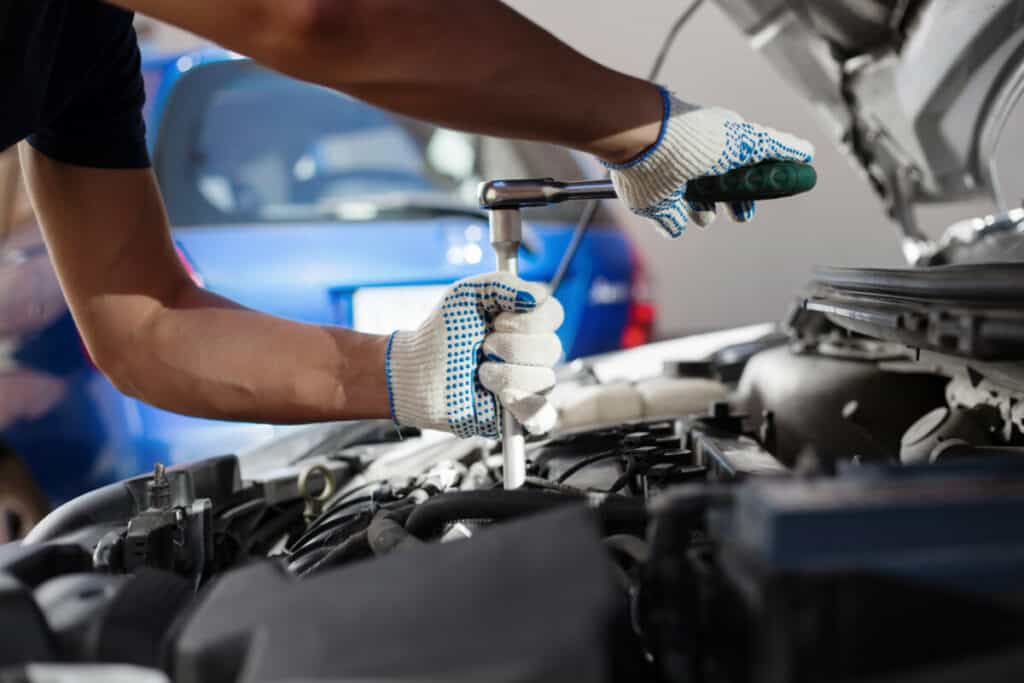 The frequency of repairs for the Jeep Liberty is slightly less than other mid-size SUVs, with owners taking their car into an auto repair shop on average 0.3 times per year, excluding regular routine visits like oil changes and tire rotation, compared to 0.4 years for similar vehicles. The average cost of repairing a Jeep Liberty, however, is a bit more expensive than other cars and other midsize SUVs like the Liberty.
Some of the most common issues that Liberty drivers experience include easy fixes like electrical issues, power window problems, faulty sunroofs, fluid leaks, and defective power door locks. More serious issues that are common for the Jeep Liberty, in older model years include a bad fuel filler neck, broken gaskets or loose bolds around the exhaust manifold, and a bad synchronizer assembly in the transmission.
The biggest issue that owners of the 2012 Liberty experience are leaking fluids and faulty intake valves in the engine, both of which are inexpensive repairs so long as they aren't neglected to the point they cause huge issues later on.
Liberty Vs. Other Jeeps Comparison Chart
| | | |
| --- | --- | --- |
| Model | Mileage Capacity | Average Lifespan |
| Liberty | 200k-400k | 10-15 years |
| Jeep Wrangler | 280k-400k+ | 15-20+ years |
| Compass | ~200k | ~10 years |
| Renegade | 45k-150k | 5-10 years |
| Commander | 150k-200k | 5-10 years |
| Gladiator | ~200k | ~14 years |
| Jeep Cherokee | 150k-200k | 10-15 years |
| Patriot | 100k-200k | 10-15 years |
Jeep Liberty Vs. Other Midsize SUVs Comparison Chart
| | | |
| --- | --- | --- |
| Model | Mileage Capacity | Average Lifespan |
| Jeep Liberty | 200k-400k | 10-15 years |
| Toyota 4Runner | 200k-300k | 10-12 years |
| Kia Telluride | 200k-250k | N/A, too new |
| Hyundai Palisade | 200k-300k | 13-17 years |
| Volkswagen Atlas | ~200k | ~13 years |
| Honda Passport | ~200k | ~13 years |
| Ford Edge | 200k-300k | 13-17 years |
| Subaru Outback | 250k-300k | 16-20 years |