How to Protect The Spare Tire Under Your Truck
This post may contain affiliate links. As an Amazon affiliate, I earn from qualifying purchases.
A spare tire that is mounted underneath a truck can be on the receiving end of a lot of damage. Protecting the spare tire until you need it when a regular tire blows out is important to think about.
How to Protect The Spare Tire Under Your Truck
Spare tires that are mounted beneath trucks should be protected using a hard tire cover like a steel plate. Canvas tire covers will not be able to protect the tire from rocks and debris that will damage the tire, although one is still useful to protect the tire from rust and keep it clean.
There is a lot to know about where to get tire covers and how to maintain spare tires so they stay in good shape.
Under Tire Truck Covers
Though a canvas, leather, or vinyl spare tire cover will help, your tire will be much safer if you use a hard tire cover. A tire mounted beneath a car will be subject to a lot of debris flying around, which can damage the rim and the rubber.
A steel plate or a plastic tire cover will protect it very well.
Hard tire covers are more expensive and less common than canvas, leather, or vinyl covers. It is also harder to find one that can fit your spare tire specifically.
There are websites that you can purchase hard spare tires on, in addition to looking at what is available on Amazon and eBay. You can also buy one at some auto shops.
Some spare tires are not going to take as much of a beating as others. It depends on how well kept the roads that you drive on are. If you do a lot of off-road driving or frequently use gravel or dirt paths, you will definitely need to protect your tire well.
It may not be necessary if you stick to ordinary roads, especially if you don't drive at very high speeds. See how much damage has already been done to your spare tire and make a decision based on that.
Spare Tire Maintenance
Covering up your spare tire isn't the only thing you need to do to make sure that your spare tire is operational. You can't just leave them alone and expect them to work perfectly when you need them. Spare tires require regular maintenance to make sure that they are in good condition.
You should check the spare tire when you check the other four tires; even though it isn't being driven on, as it can still leak, age, and be damaged.
Make sure to check the tire pressure of the spare. You don't want to be replacing a flat tire only to discover that the spare tire is also flat.
The tire should be kept inflated and ready to go whenever you need it. It should have the same tire pressure standard as the other four tires.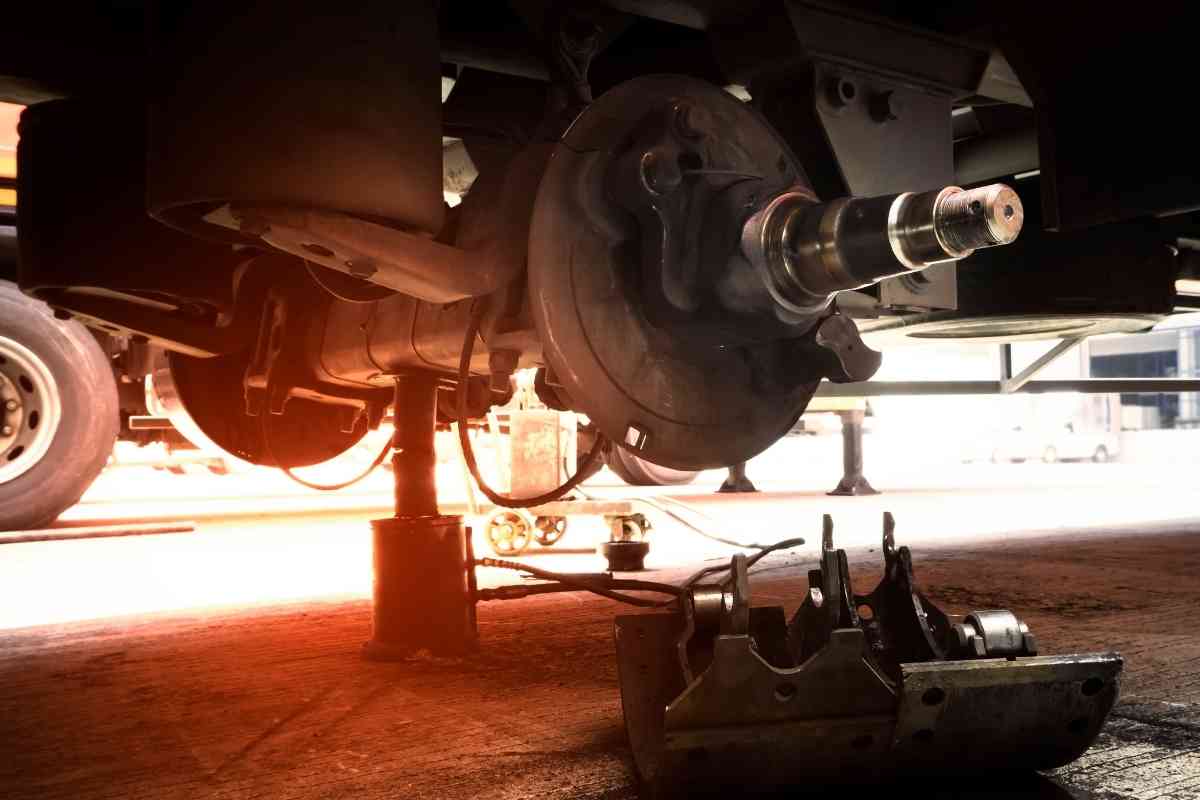 You also need to check the tire for damage, wear, and signs of aging. As time passes, even if the tire is not used, it will still grow less and less stable. Spare tires should be replaced sometime between when they are 6 years old at the earliest and 10 years at the latest.
If the tire is damaged or worn, it should be replaced immediately. Make sure that you replace the spare tire with the correct kind of tire. Different cars will require different kinds of spares. You may use a full-size spare tire or a donut (space-saver).
It just depends on what can handle your car and how much space you have for a spare tire. Many trucks have a full-size spare tire.
Spare tires mounted under trucks usually have a mechanism for lowering the spare. You should check this mechanism frequently and make sure that it functions properly.
Some parts of this mechanism may rust, so you will need to make sure that you are checking often and taking steps to avoid that. Practice lowering the pressure in your spare tire every once in a while so you can make sure that the mechanism still works and that you know how to do it when you need to.
Using Spare Tires
The way to install a spare tire is different in every car. Make sure that you are familiar with how to find the spare, lower it from beneath the car, remove the flat tire, and attach the spare tire. Learning how to do this should not be something you do when you are stranded with a flat tire.
Figure it out beforehand so you are prepared when the situation arises, that way you won't need to worry as much.
Spare tires are meant to get you to the nearest auto repair shop so you can have the flat tire repaired or replaced. If your spare tire is a donut, it won't be able to handle very much for very long. You shouldn't drive more than 50 miles per hour on a spare tire, and you shouldn't drive more than 50 miles on it.
Any faster or farther than this and you risk damaging the spare tire and parts of your car. You should go to an auto repair shop and get the tire fixed and replaced as soon as possible.
Make sure that all the tools for changing the tire are in the car at all times. Make sure that you have an impact wrench, a lug wrench or deep socket wrench, and a jack. Make sure that the sizes of the wrenches work for your car.
Your car will also come with tools for lowering the spare tire. Make sure that these tools also remain in the car.
You don't want to be stuck with a flat tire because you don't have one of the tools necessary to change the tire or even get to the spare tire.
You must take care of your spare tire. You want it to be ready and waiting to be relied on when one of your other tires fails. It's important that you protect it, maintain it, and use it correctly.