How to Install / Replace Jeep Wood Grain Vinyl
When it comes to iconic features of the Jeep brand, it is hard not to think about the wood grain of the Jeep Grand Wagoneer. Unfortunately, after many years the vinyl wood grain breaks down from the sun's UV rays. Eventually, the wood grain fades away to a crusty colorless film.
Here is what the back of my Jeep looked like when I got it.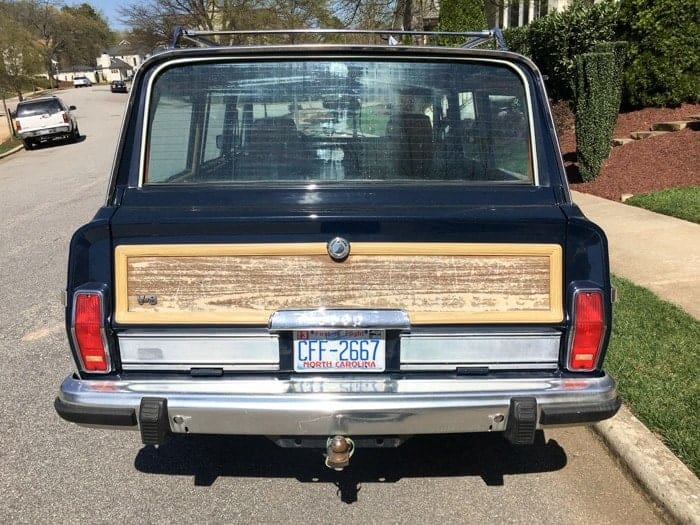 Right now, it still looks the same way. I am concentrating my efforts on the interior and mechanicals right now and will sort out the wood grain in due time.
With this said, a lot of the Jeep Grand Wagoneers I have seen for sale on eBay (List of Jeep Grand Wagoneers for sale on eBay) or Craigslist have a lot of faded wood grain. As a result, I thought we should all understand the process for replacing the vinyl wood grain. This video is compliments of Auto Trim Design.
Take a look…
Need Jeep Parts? Take a look of the parts list we have created.
Keywords: Replace your Jeep Grand Wagoneer Vinyl Wood Grain, replacement wagoneer wood grain, how to video on replacing vinyl wood grain on a Jeep