Are Kia Parts Cheap? Understanding The Cost Of Kia Maintenance
This post may contain affiliate links. As an Amazon affiliate, I earn from qualifying purchases.
Kia is one of the most popular vehicle brands on the market, offering a variety of models and styles to suit almost any budget. While Kia is known for its affordability and reliability, some drivers may wonder about the cost of Kia parts and maintenance. So, are Kia parts cheap?
Prices for Kia parts range widely. Basic maintenance items such as oil filters are usually priced between $10 and $50. Certain more intricate components, like the engine, may cost several hundred dollars or more. Typically, annual Kia repair costs are well below the industry average.
Knowing the cost of Kia maintenance is important so that you can budget for future expenses and ensure that repairs are manageable and affordable. Let's get into the details and take a look at some of the most common issues with Kias as well as how expensive it is to repair and maintain a Kia.
Is It Expensive to Repair a Kia?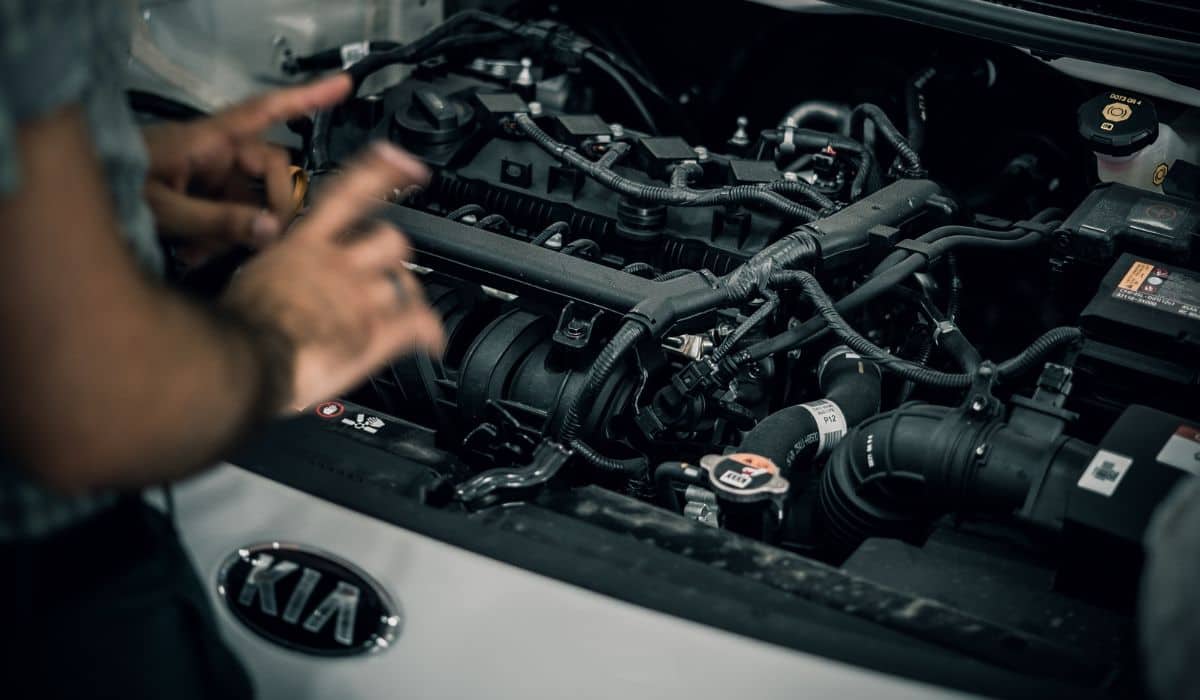 The repair cost of a Kia vehicle usually depends on the type of repair, the parts required, and the labor cost. Kia repairs are generally not considered too costly and tend to be comparable to repairs on other vehicle brands.
The table below illustrates the average yearly repair cost for various Kia models. They can be compared to the average repair cost for all car makes and models, which is $652 per year.
No matter which model you buy, you should be prepared to budget for maintenance expenses. Fortunately, the annual repair costs for the Kia models above are usually below the industry average, sometimes by hundreds of dollars.
The Kia K900 is the only exception, but even then, you can expect to pay less than the industry standard for repairs.
How Much Do Kia Parts Cost?
Kia parts may be more expensive than other brands like Toyota, but they offer excellent value for money. Customers are usually satisfied with the quality of their car parts, and you can be sure that the components you purchase will be of the same high standard as the ones that came with your car.
The cost of Kia parts can vary greatly depending on the car's year, make, and model. The parts usually range from under a hundred dollars to thousands of dollars.
Common maintenance items such as oil filters, air filters, and spark plugs generally cost between $10 and $50. More complex items such as engines, transmissions, and suspension components may go for several hundred dollars or more. 
Here's a quick breakdown of how much you're looking to pay for some common Kia parts:
Engine Parts:
Oil Filter: $6–15

Fuel Filter: $15–30

Air Filter: $15–30

Spark Plugs: $10–20

Timing Belt: $50–100
Body Parts:
Bumper: $150–400

Fender: $50–150

Grille: $50–100

Headlight: $50–200

Tail Light: $50–150
Interior Parts:
Seat Cover: $50–150

Door Panel: $50–150

Dashboard: $50–150
Suspension Parts:
Strut: $50–150

Shock Absorber: $50–150

Control Arm: $50–150

Ball Joint: $50–150
Electrical Parts:
Starter Motor: $50–200

Alternator: $75–250

Battery: $50–150

Ignition Coil: $50–150
Other Parts:
Wheels: $50–200

Tires: $50–200

Windshield Wiper: $10–30

Fuel Pump: $50–200

Brake Pads: $30–80
Are Kias Expensive to Maintain?
While Kias have a reliable reputation, no car is without faults. Even the best-built and cared-for vehicles can suffer from unanticipated breakdowns. 
Typically, keeping a Kia in good condition will cost around $474 per year. Keep in mind that maintenance costs will vary depending on your Kia model.
The more expensive the car, the more costly it will be to have it serviced at the mechanic.
What Are the Most Common Issues With Kias?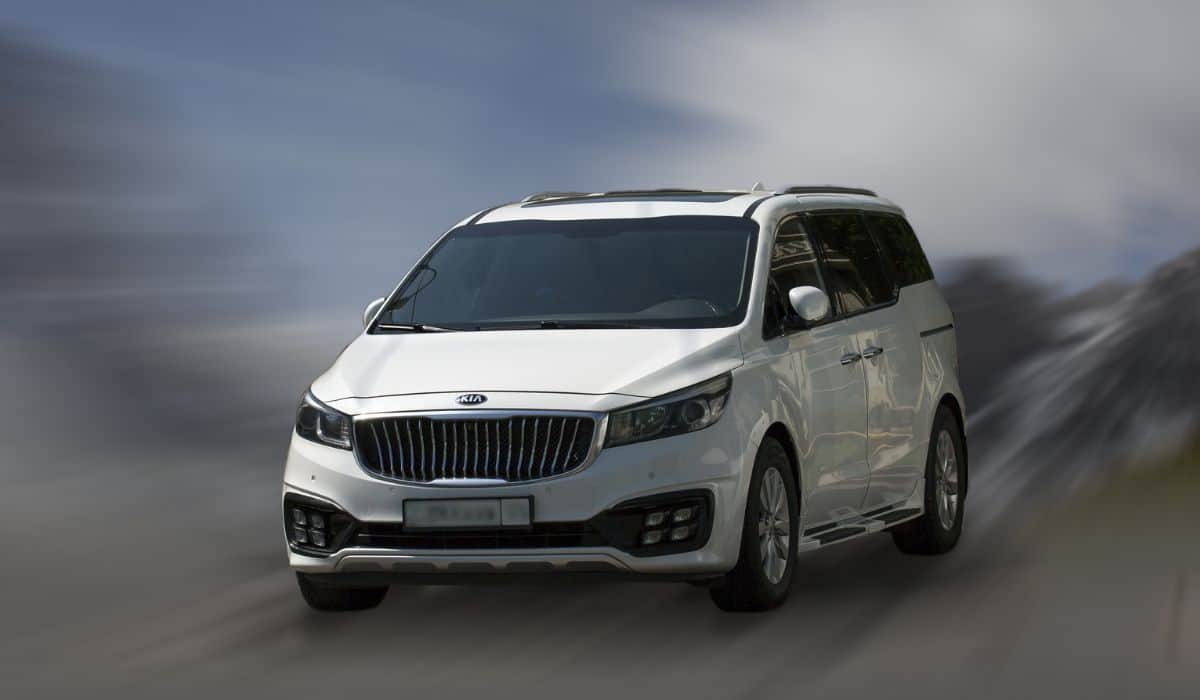 The most common issues with Kias include the following:
Problems With the Steering
Around 6% of all the complaints by Kia owners involve the steering. Models predisposed to steering problems are the Kia Optima, Soul, and Sorento (particularly between 2011 and 2017).
Brake Problems
Kia has been receiving numerous reports and complaints regarding the brakes on certain vehicles, including the Optima, Forte, Sorento, and Sportage. This is a risky situation to be in and can't be ignored, no matter how minor it may seem.
Many drivers have mentioned a loud, irritating sound when they press on the brakes and an unusually hard brake pedal. Thankfully, Kia has taken action and made recalls to address these brake-related issues.
Partial or Total Engine Failure
Complaints about engine issues have been reported for Kia models such as the Forte, K900, Sedona, and Sportage, which have raised questions about the reliability of these vehicles' engines.
Approximately 35% of all issues reported for Kia vehicles involve problems with the engine. This is a significant percentage, as the engine is the most complex component in vehicles and contains several parts.
The Optima and Sorento models have been reported to experience the worst engine failure issues, with these problems mostly arising between 77,000 and 100,000 miles. The early failure is worrying, as we generally expect cars to last 150,000 to 200,000 miles.
Airbag Control Unit Problem
The Kia Forte, Sedona, and Soul models between 2017 and 2019 have been affected by an airbag malfunction due to an issue with the soldering joint in the control unit. The company has recalled over 400,000 of these vehicles, including the 2017 Kia Forte Koup and Kia Soul EV.
If the airbags fail to deploy in an accident, the consequences can be severe, making this a very serious problem.
Door Lock Issues
A failing door lock is one of the interior issues that most Kia owners (especially Rio and Optima owners) complain about. Some have experienced difficulties with car locks not functioning properly from either the inside or the outside.
While this issue may seem like a minor inconvenience, it could turn out to be major in a dangerous situation.