Kia Soul: Common Problems And Years To Avoid
This post may contain affiliate links. As an Amazon affiliate, I earn from qualifying purchases.
The Kia Soul has a love-it-or-hate-it design that's taken the consumer market by storm. The practical, compact SUV offers a lot but isn't impervious to problems. So, what are the most common issues in the Kia Soul, and what years should you avoid?
Some Kia Soul years encounter significant engine issues, engine failure, engine banging, cruise control surging, and leaky oil. These issues are most common in models between 2012 and 2016. It's best to avoid these years, as problems happen early and are expensive to fix.
When purchasing a used or new car, there's a lot to consider, especially if you're looking at a Kia Soul. Luckily, we cover everything you need to know to make the best decision in the article below. Read on for more information.
The Kia Soul's Most Frequent Issues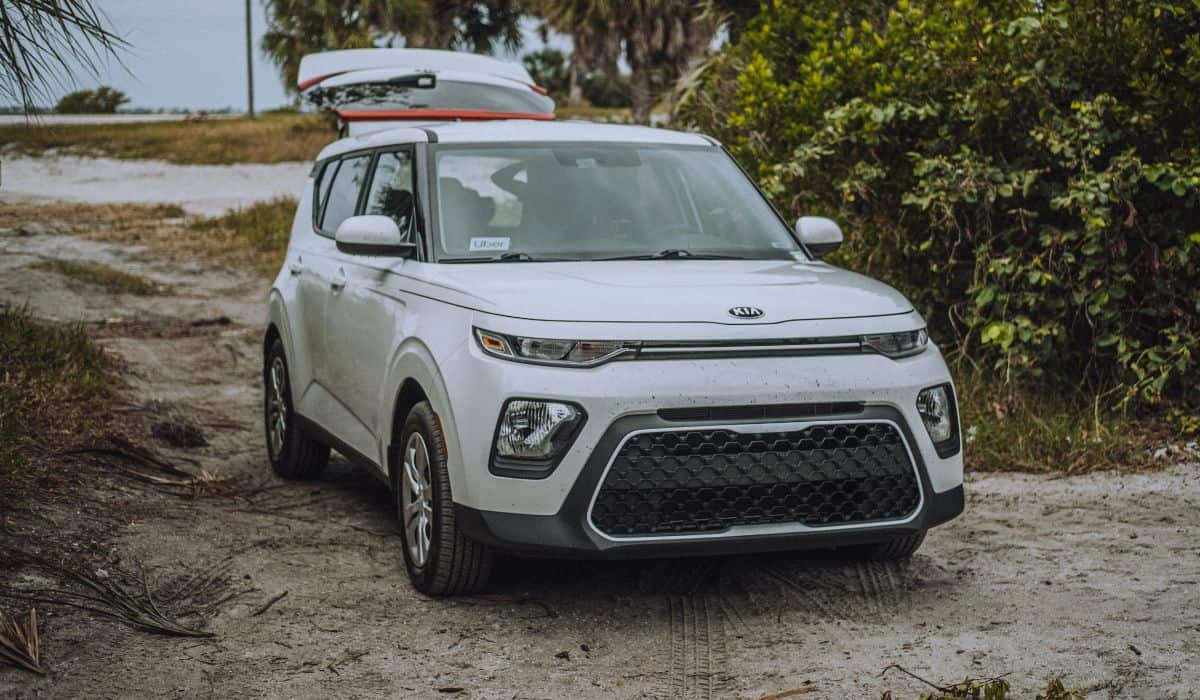 Unfortunately, the Kia Soul's popularity doesn't make it impervious to mechanical issues and low-quality model years.
The most common problems owners encounter are engine failure, engine banging, cruise control surging, and leaking oil. We cover the issues in more detail below to give you a better idea of what to expect with your Kia Soul.
Cruise Control
Although the 2018 Kia Soul doesn't have harmful engine issues, the model encounters cruise control surges due to electrical problems.
The cruise control system can surge around 40 to 50 mph, which causes the vehicle to purge forward and suddenly reduce in speed. However, some owners claim the problem goes away when cruise control is engaged.
Cruise control surges in the 2018 Soul aren't common, but they are essential to note because sudden speed changes can be hazardous. Unfortunately, Kia hasn't made an official statement or issued a recall regarding the issue.
Engine Failure
Kia Soul owners may experience engine failure beyond repair, depending on the model year. For example, Kia announced a recall of the 2016 Kia Soul in 2019 due to a common engine failure and blowout.
The 2016 Kia Soul encounters engine failure more frequently than any other year, but the problem also occurs in the 2012 and 2015 vehicles.
The problem is caused by the catalytic converter, which is prone to high exhaust temperatures, which result in engine failure and strange engine combustion. These issues cause nearly all engine components to fail, including piston rings, gaskets, and seals.
The 2016 Kia Soul might experience engine failure around 70k to 80k miles, but the problem is unpredictable and equally dangerous. Blown engines and engine failure can cost thousands to fix and range from $1,000 to $7,000, depending on the situation.
If you own a Kia Soul model within the recall, be sure to contact your closest Kia support center as soon as possible to be as cautious as possible.
Engine Banging Sounds
Besides engine failure, the 2012-2016 Kia Soul models can encounter engine banging sounds. The issue is most common in the 2014 Soul, and engine banging sounds can have a wide array of causes.
Misaligned components and out-of-sync parts can lead to odd knocking, thumping, or clicking sounds. For example, many 2012-2016 Kia Souls drivers claimed they heard strange knocking sounds followed by an unresponsive gas pedal.
Some owners even reported a fire underneath the hood after pulling over, which isn't an easy problem to ignore.
Kia did announce a recall in December 2020 to manage this error, which applied to other vehicles like the Optima, Sorento, and Sportage. Some engine banging issues result in complete engine failure, while others start around $1,000 to resolve.
Oil Leaks
All vehicles can suffer from oil leaks, but the Kia Soul might be more prone to the issue than other models. In addition, different components in the oil system or head gaskets can lead to oil leaks or further problems.
You might have an oil leak in your Kia Soul if you notice the following symptoms:
The scent of burning oil.
Oil puddles gather underneath the vehicle near the engine.
The engine is frequently low on oil.
Oil dripping from the engine block.
Oil dripping from the turbo system.
Poor acceleration.
Rough idle.
Routine maintenance and timely oil changes can reduce the chances of oil leaks and further complications. Inspecting the oil pan for broken seals or loose parts is also essential.
Catalytic Converter Failure
Catalytic Converter failure and blown systems are prominent issues in the 2014-2015 Kia Soul models.
The catalytic converter filters and cleans the exhaust air before it exits the vehicle and enters the environment. Filters composed of various metals allow the converter to break down nitrous oxide. This system filters harmful gas and breaks them down into safer components.
Faulty catalytic converters can lead to significant problems for the Kia Soul, including fire hazards. Issues like increased back pressure and decreased engine performance are common. Furthermore, the metals in the converter can burn out, causing improper gas emissions and failed emissions tests.
What is the Best Year for a Kia Soul?
Fortunately, not all Kia Souls experience the same issues with the engine, and many models are reliable SUVs. Here's a quick list of some of the most reliable Kia Soul years that are generally safe to purchase.
2011 Kia Soul
The 2011 Kia Soul is the second model produced and one of the most reliable options. It provides a practical, compact SUV form factor. It's comfortable to drive, has a spacious interior, and is consistent. If you're considering a Kia Soul, look for the 2011 model for reliability and consistency.
2018 Kia Soul
Another reliable year is the 2018 Kia Soul, which offers ample cargo space, a roomy interior, and a turbocharged engine. The model has excellent reliability scores and is rated 84 out of 100 by J.D. Power. Used models range in price, but you can typically find 2018 Souls between $12,000 to $20,000, depending on the condition.
2019 Kia Soul
Following the previous model, the 2019 Kia Soul is hard to beat. The model provides comfortable driving, fantastic utility, and adequate fuel efficiency.
Many sources, like Consumer Reports, rated the 2019 Soul with a reliability rating of 4 out of 5, making it a trusted vehicle for many commuters.
What are the Worst Years for a Kia Soul?
Although the Kia Soul is loved for its unique design, safety rating, and wide array of features—some model years are still better than others.
Many models had problems, complaints, and recalls. Typically, these issues seem to cluster around the 2012–2016 production years of the Kia Soul, so you'll want to avoid those if you can.
2012 Kia Soul
Avoiding the 2012 Kia Soul at all costs is generally recommended due to the high number of complaints, faulty safety features, and body integrity problems.
The 2012 Soul encounters clunky noises when turning and commuting, alongside body integrity problems. You may also experience an unlatched hood when driving, a significant safety hazard on the freeway, or at high speeds.
2013 Kia Soul
The 2013 Kia Soul is another year to avoid, as it experiences significant engine failure problems, which are expensive to fix.
Many owners claim engine problems start around 85,000 miles of use with symptoms of knocking sounds and dying engines. Fixing the issue requires replacing the engine, which can begin at approximately $5,000.
Minor issues for the 2013 Kia Soul include an unsettling ticking sound in the engine, which can cost about $4,000 to fix. As a result, it's best to avoid this model unless you want expensive maintenance fees down the line.
2014 Kia Soul
The 2014 Kia Soul might win the award for the worst year ever due to the high amount of owner complaints.
The 2014 model encountered significant engine issues related to the oil pump, which caused the engine to use excessive oil and fail over time. This year also faces knocking sounds in the engine over 100,000 miles, even if you stay on top of routine maintenance.
2015 Kia Soul
Engine issues seem to be a common theme in lower-quality Kia Soul models, as the 2015 Soul encounters engine failure around 80,000 miles. Owners report that the engine burns more oil and makes knocking sounds before problems progress. Over time, the 2015 Kia Soul engine dies completely.
2016 Kia Soul
Finally, the last Kia Soul year to avoid is the 2016 model. The 2016 Soul also suffers from significant engine failure and blowout. Problems tend to appear around 90,000 miles, and replacement fees range upwards of $7,000.
Owners also claimed the 2016 Soul would refuse to start without explanation. Some sources claim battery issues cause the problem, but it's still unknown. Regardless, it's best to avoid the 2016 Soul in favor of other models.
Wrapping Up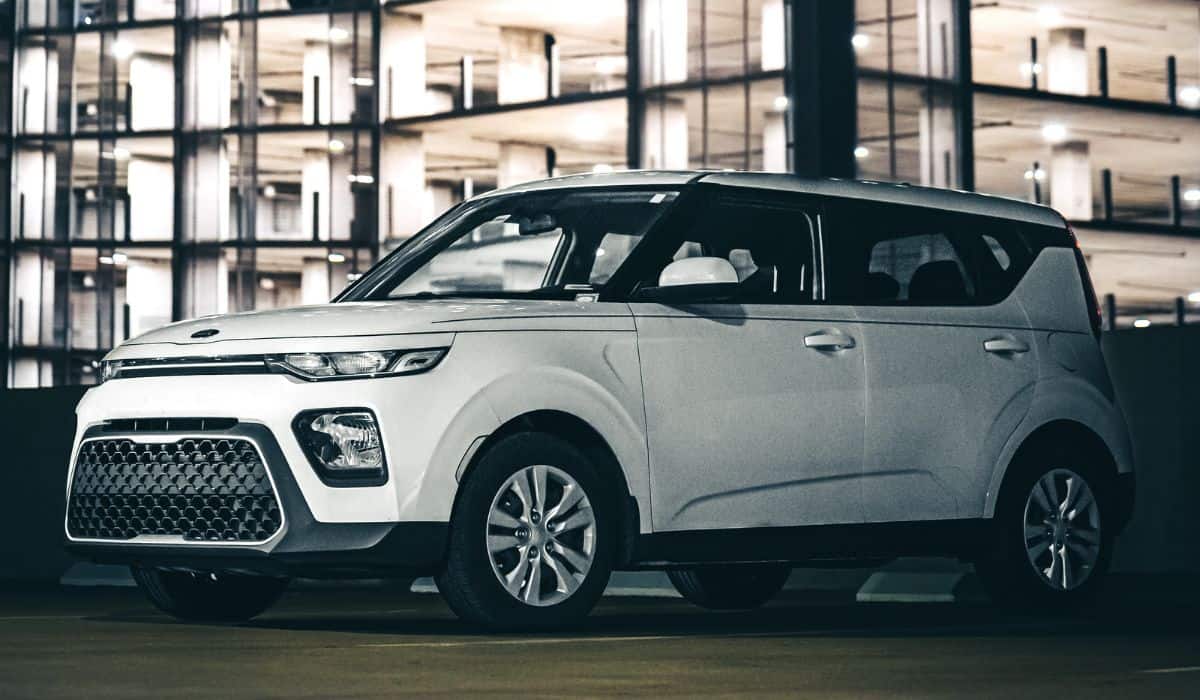 Love it or hate it, the Kia Soul is a compact SUV with a unique design that boasts incredible safety features. However, some years are best to avoid, including models between 2012-2016. These Soul iterations encounter frequent engine failure, knocking, and other issues.
Instead, opt for reliable Kia Soul models like 2011, 2018, or 2019 if you're looking at a new or used vehicle.