5 Kia Soul Years To Avoid: One Of Them Is REALLY Bad
This post may contain affiliate links. As an Amazon affiliate, I earn from qualifying purchases.
Kia offers very attractive styling and pricing on their Soul SUV. Some years are worth avoiding though. Let's find out which ones. One of the biggest risks in car buying is knowing which years to avoid for a used vehicle. A used vehicle with potential problems is also unlikely to be uncovered by the second owner. The Kia Soul, while now reliable, is no exception.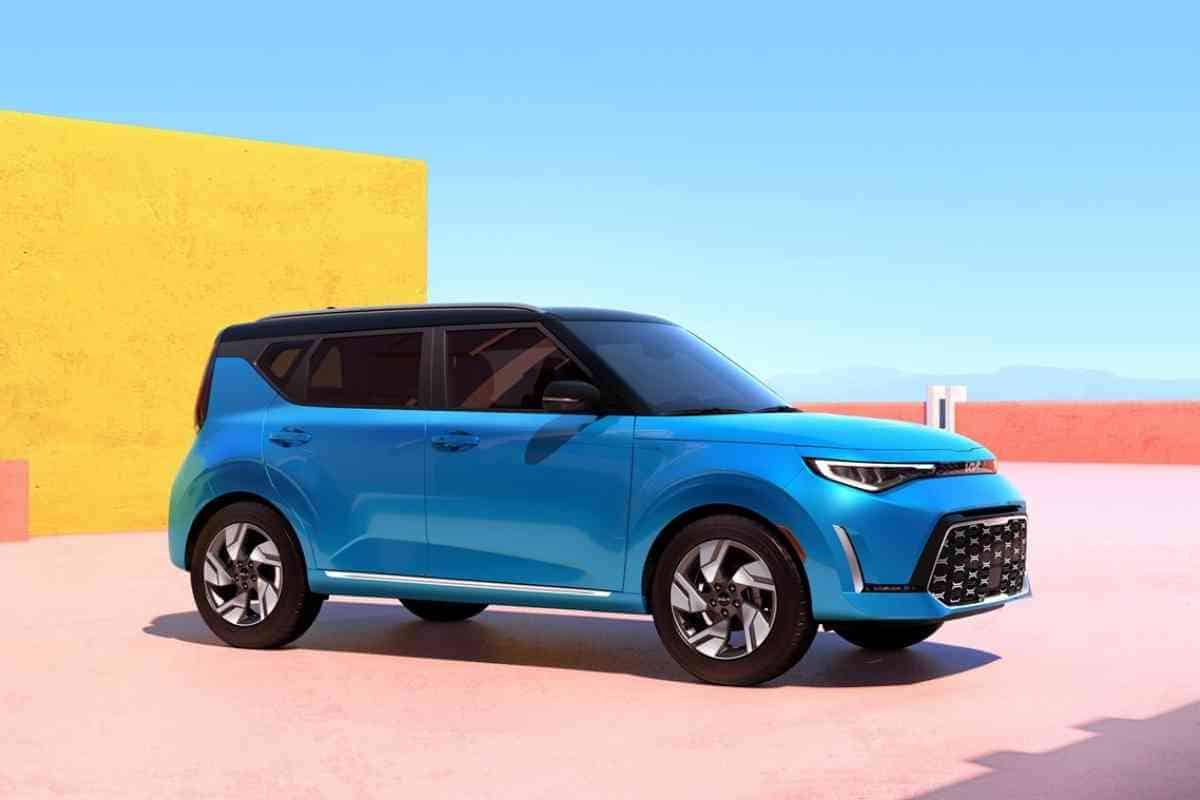 Table of Contents
What are the worst model years of the Kia Soul? (Years to Avoid)
The Kia Soul was considered its least reliable between 2012 and 2016. All the vehicles within those years have some serious recalls and a high potential for costly engine problems. Thankfully, Kia has updated the Soul quite nicely and anything after 2017 is considered quite trustworthy.
Let's do a detailed dig into every year of Kia Soul that isn't considered to be one of their best – unfortunately, before 2016, there are a few! We'll learn how much they tend to cost to fix, and what Kia did to fix their problems.
What years are the worst?
One of the worst years of Kia Soul to own has been the 2015 – and given the number of problems the Soul had before 2016. it's actually relatively difficult to choose. So why 2015?
The severity of the issue is the biggest deal. Multiple 2015 Kia Soul owners complained that their vehicles developed sudden engine seizures when either a piston broke loose and wrecked the oil pan, or the vehicle developed a dramatic oil leak that emptied the engine.
While these stories sound dramatic, they offer a common thread of having an issue with an engine knocking, then either not working or working very erratically. The larger issue, besides the imminent need for serious repairs, is that many of the drivers reported not even seeing an oil light or warning come on to indicate that the engine was losing oil.
The National Highway Traffic and Safety Administration, or NHTSA, investigated and found a couple of problems. The Soul was more likely than normal to have piston damage cause an engine stall, and a broken rod could puncture the engine block, leading to oil escaping – the leaking oil also had a chance of reaching the exhaust, potentially causing a fire.
Drivers also complained that one of the solutions to avoid engine damage, the Knock Sensor Detection System, would be too little too late. The engine would already be damaged.
Kia did not appear to handle the issue well at first, especially considering the price. An engine blowout and repair can cost between $4,000 to $8,000 – which is a lot for a small SUV.
Kia also reportedly didn't cover some driver's repairs as they were either out of warranty or didn't follow the maintenance schedule closely, even though the vehicles often had under 100,000 miles.
The 2014 Soul
The 2014 Kia Soul certainly fits one of the worst years. The Soul was known to produce an engine knocking sound – often a sign that metal is scraping together due to a lack of oil.
While an engine knock is bad enough – most users don't quite understand what it means, and it would arrive just before the actually fairly generous 100,000-mile Kia warranty was coming to an end. Drivers wouldn't respond fast enough and were left dealing with the problems themselves – which often resulted in major repairs or a new engine at close to $6,000.
The most worrying part of the Kia Soul
You can tell how expensive a vehicle will be to maintain based on what types of problems are most common through CarComplaints.com. In the case of the Kia Soul, the issues are a bit troubling – at least in the range of their worst years.
While many vehicles have a mix of issues, including electrical, interior quality, or transmissions, the Soul's problems are overtly focused on the engine – which is often the most difficult and expensive part to fix due to the parts and labor involved.
Perspective from a different rating system: JD Power
You might have heard about JD Power, especially from car companies that are frequently awarded JD Power awards for customer satisfaction or initial quality. JD Power surveys car owners but asks them lots of questions about their vehicles.
They also weight the answers more evenly, so issues with infotainment can seem as serious as engine problems. To many people, these are not the case, but it's worth taking a look at what JD Power has to say.
The Kia Soul didn't receive great ratings from JD Power during its worst years. The scores ranged from 82 to 75 up until 2016 – which was actually good for #2 in 2015 – but that was for initial quality while many problems popped up years down the road.
It's still surprising to see a vehicle that seems to age poorly ranked on par or above vehicles like a Subaru or a Toyota – albeit only by one or two points. To scale, the highest rating a vehicle within the "Compact Multi-Purpose Vehicle" on JD Power is actually an 85 with the Mini Cooper Countryman.
Do Kia's cost a lot to repair?
According to RepairPal, the yearly maintenance costs for one of the worst years of Kia Souls is actually not bad at around $429 per year, including oil changes and inspections. This is average, if not lower, compared to other economy vehicles. The Soul actually ranks 3rd out of 7 for compact SUVs and gets a 4.5 out of 5 – which is excellent.
RepairPal is largely accurate. The presence of literal engine blowouts several years down the road, when a driver has put tens of thousands of miles down the road.
Are Kia Soul problems common?
Here is the good news when reporting on Kia Soul problems and the worst years. While some problems are quite serious and severe, given the reporting from JD Power and RepairPal, as well as the number of vehicles Kia sold, the problems are fairly rare.
While there are detailed descriptions of engines dying, there aren't that many that actually died. In other words, the chances of your 2016 Kia Soul being a total lemon or having a major engine problem are there – but they aren't all that high – and the vehicles don't seem to have many other problems.
For example, the 2015 has 493 NHTSA complaints, nationwide since it was released. This is a relatively low number for Kia's overall presence – the larger worry again being that most of the complaints were engine problems.
What should I do? I am thinking about a Kia of these years or already bought one
Check the Kia Soul you are thinking about purchasing – or the one already sitting in your parking space, for recalls. Some of the issues were either corrected or Kia became aware of the issues.
Checking for and fixing recalls at least lets Kia and the NHTSA know that vehicles were affected. It also gives you the chance to get your Kia seen for service to check for signs of upcoming problems.
We also always suggest keeping up on regular service. While Kia has an industry-leading 100,000-mile warranty, it might not have an impact if you don't have any sort of service history for the vehicle. If the oil is not changed often enough or other major maintenance needs are ignored, Kia has the right to void your warranty because the vehicle needs regular maintenance.
The 2020 recall of some Kia Souls for engine problems will certainly be helpful in ensuring that major problems can be fixed at Kia's expense if brought in by the driver.
Other Kia problems
Thankfully, other Kia problems have been relatively few and far between. 2015 might be a bad example though. Sometimes considered the worst model year to buy, the 2015 was recalled five times, including issues with basic problems like having the accelerator pedal braking – without being that much of a lead foot! A couple of years late, the 2015 was recalled again for a steering gear issue, followed by a faulty parking mechanism.
These issues weren't overly serious, though the idea of a broken gas pedal just sounds odd.
Has Kia improved?
Kia has certainly improved, and frankly, we would highly recommend a Kia build after 2016 over one built before 2016 at any time.
Their more recent models have no to few recalls and have been very highly rated for initial quality by JD Power – and are at a point where their resale value no longer reflects that of a cheap car.
Kia made real strides toward controlling its manufacturing process and acknowledged its problems. Their quality control increased significantly and the result is far fewer recalls and a lowered chance of issues in the immediate future.
Do keep in mind that it took 5 years for the 2015 Kia to get recalled for major engine issues, so some of the vehicles that are currently highly rated could have potential issues soon. The problems are off the radar for now with even CarComplaints showing the Kia Soul doing well. Just hope they don't build up! With Kia's refined attitude toward manufacturing, we aren't really worried.
How do I know if a Soul was fixed?
You can do a VIN search to see what applies to your vehicle and what has been done. A dealer or mechanic can also do the same thing.
You will definitely want to run a VIN search before buying a vehicle and have it inspected by a third party – even if the current owner or dealer says the vehicle was fixed. Why? Because it is possible to pocket the warranty money from Kia and not fix the vehicle.
What causes the "worst years"?
More often than not, and this is probably true of Kia, the biggest problem is a redesign. The Kia was designed in 2014 – and you can guess what happened. Things don't work out as intended sometimes, and the Kia didn't do as other cars might in the long run.
While we wouldn't explicitly suggest avoiding Kias from redesigned years, we politely suggest that you might enjoy other makes and models – and years of Kia more, and for longer.
Are older Kia's reliable?
Honestly, when Kia first entered the American market in the early 2000s, they weren't exactly impressive. They offered cheap cars, but they also frequently had problems because of their price point.
To be fair, people who buy very lower-priced new vehicles don't always expect years of outstanding performance, but Kia made more customers because of their advertising and price than for their reliability. At least they had cheap parts, too!
Kia's Warranty
We covered Kia's warranty in a little detail earlier, but it deserves a bit more praise. Kia and Hyundai offer an industry-best warranty at 10 years or 100,000 miles. That substantially beats other warranties by 40,000 miles or more.
Let's make one thing clear though: If you don't maintain your Kia by changing the oil and following the maintenance schedule, it won't work out well. Kia can say that your vehicle was abused or not maintained – like any manufacturer would, and not cover a warranty claim as a result.
Still, your maintenance schedule should be consistent with 100,000 miles so that shouldn't be a problem! Just make time and be sure to get your vehicle to the shop as often as the manual states.