5 Mazda CX9 Years To Avoid (Reliability Issues Explained!)
The CX-9 is a great mid-sized SUV from Mazda, but you want to avoid certain years that this vehicle had issues with performance and reliability. There are a lot of competitors in this market, and purchases like this don't come up very often, so it's important to make sure you buy the right SUV.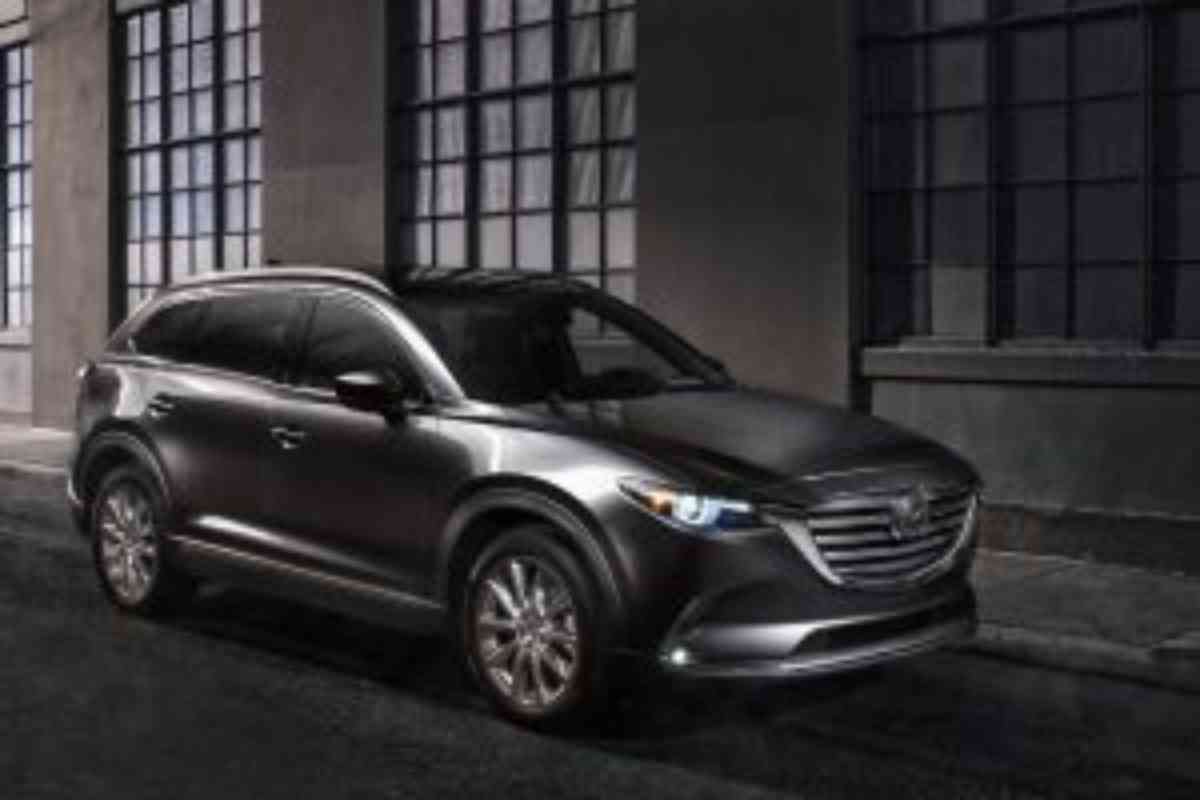 Table of Contents
What are the worst years for the Mazda CX-9?
The 5 Mazda CX-9 years to avoid are:
After extensively researching Mazda automotive forums and critic reviews, I have gathered enough information to determine which CX-9 years you should avoid.
My research has indicated that you should always thoroughly inspect and test drive any used vehicle, regardless of what driver reports claim, as there could be any number of isolated issues with the car.
The 5 Mazda CX-9 Years You Should Avoid
The Mazda CX-9 was first launched back in 2007 and this mid-sized SUV has done fairly well on the auto market, both in terms of sales and reviews from car critics. Reliability is a key characteristic that I look for in any vehicle, especially when I want to buy one used.
In general, the CX-9 ranks high in terms of reliability ratings. After Mazda phased out the MPV and introduced the CX-9, I noticed some major upgrades in performance and practicality across the board. However, it's important to understand that the CX-9's reputation has not been flawless by any means.
This mid-sized SUV has had some lackluster years and performance and reliability have not been consistent with every model variation. I've found a plethora of complaints and driver reports that have detailed major issues with certain CX-9 models, some of which can potentially be hazardous on the road or highway. That is why I recommend that you avoid buying Mazda CX-9 models from the following years.
2008 Mazda CX-9
The initial release of the CX-9 in 2007 was well-received by drivers and auto critics, but the 2008 model of this Mazda SUV had a lot of issues. Although there are a number of minor problems with the 2008 CX-9, I would mainly avoid buying this vehicle due to its faulty water pump.
Many people who purchased the 2008 Mazda CX-9 experienced their water pumps failing on them completely.
This is a mechanical flaw that was not caught immediately by Mazda, as it tends to develop around the 100,000-mile mark. With that said, this is a major problem that the 2008 CX-9 was known for and it can often lead to engine failure.
I also uncovered that coolant leaks were a common mechanical issue, which can be particularly costly and dangerous for your car's engine if not caught early on. Additional problems had to do with airbags, suspension, and handling.
My biggest concern with buying a used 2008 CX-9 is that these are not isolated incidents. This model year of the CX-9 was problematic for a lot of drivers and if you want to avoid running into expensive repairs, you should stay clear of the 2008 CX-9.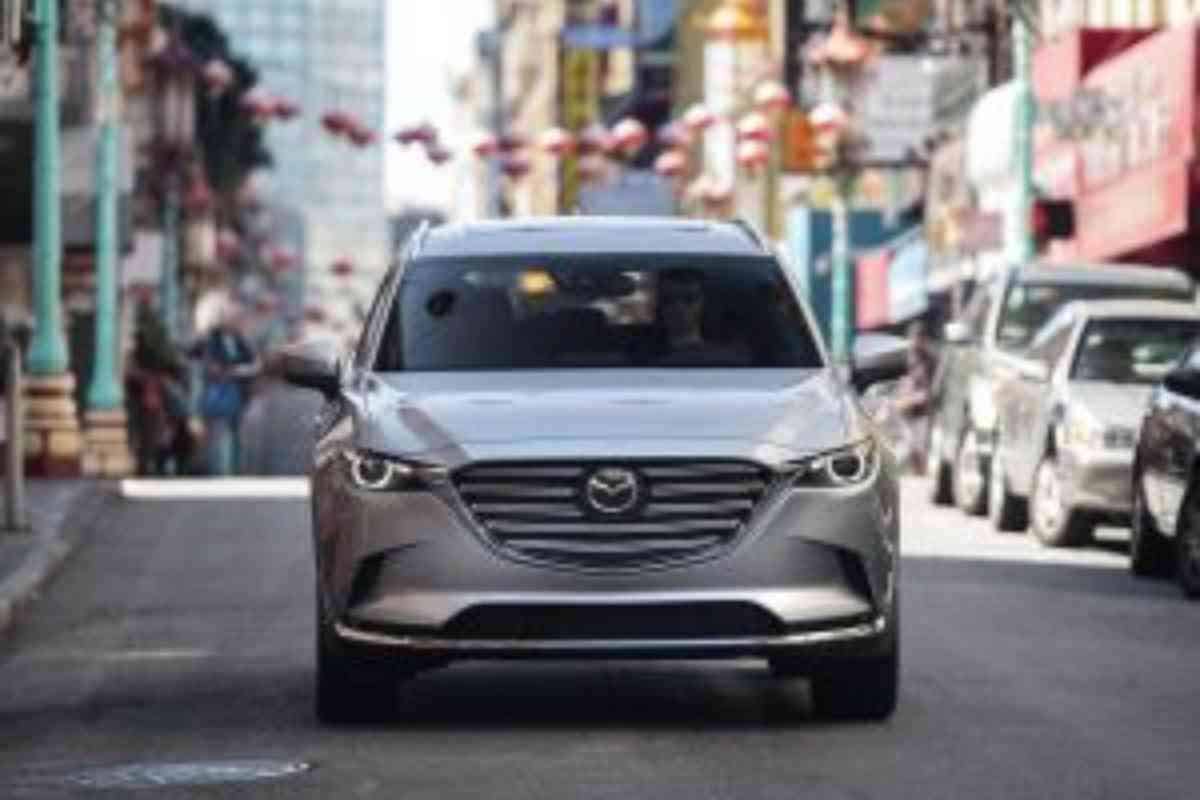 2010 Mazda CX-9
Despite the solid reviews of the 2009 release, Mazda's 2010 CX-9 was not much better than the 2008 model, as a lot of the same issues persisted. Most notably, water pump failure would develop shortly after 100,000 miles of driving.
This was a pretty consistent problem for a lot of drivers and if you can catch it before it causes any serious damage, you should only be stuck with a $400 to $800 repair bill.
While this kind of maintenance expense already makes many drivers cringe, the issue can become so much worse if you do not resolve it immediately.
Vehicle owners that did not notice that their water pump was broken and continued to drive their 2010 CX-9 often experienced total engine failure. If you car's engine fails (especially if it is used), it is often cheaper to buy a new vehicle than to have it replaced.
With that said, engine failure seemed to be a theme with the 2010 CX-9. There are some less common cases of drivers having their engines die on them due to issues not related to the water pump.
Although engine failure was not a very frequent complaint, most people that did have this problem, experienced it after 100,000 miles.
Lastly, the 2010 CX-9 also had problems with its brakes. After roughly 100,000 miles, vehicle owners reported that their brakes would start to feel stiff and imprecise. Brake issues combined with the engine failure and faulty water pump offer more than enough reason to avoid the 2010 CX-9.
2011 Mazda CX-9
The good news is that Mazda seems to have finally resolved the notorious water pump failures that the previous models had. However, the 2011 model brought a new series of challenges and reliability problems for the CX-9.
I found that brake issues were very consistent with the 2011 CX-9. A lot of drivers who bought this vehicle reported that the brakes would malfunction – with the most serious cases involving total brake failure.
Between 80,000 and 90,000 miles, brake performance deterioration may start to become apparent. If the brakes do not fail, then you may run into a problem with them starting to make noise or responding poorly.
The main reason for this is that the brake booster would fail which can diminish brake performance severely.
Although transmission issues were not quite as apparent as the faulty brakes, some drivers did notice that their gears would start slipping. Some 2011 CX-9 owners have complained that their vehicle would sporadically change gears, resulting in costly repairs to fix the gearbox.
2012 Mazda CX-9
Unfortunately, Mazda did not resolve a lot of the underlying issues that the 2011 CX-9 – with many of the same problems being apparent in the 2012 model. Much like the previous year, brake malfunctions resulted in unreliable performance with many 2012 CX-9s.
The biggest complaint I discovered was that hard braking would develop. Drivers would notice the performance of their brakes start to deteriorate over time, which causes the brake boosters to eventually fail. This is a particularly dangerous defect of the 2012 Mazda CX-9, as it has caused a number of accidents.
CX-9 owners that experienced this reported that they would have to slam on their brakes with full force in order to get them to respond. This issue was not complimented by the airbag malfunctions that some drivers reported.
2016 Mazda CX-9
For the most part, the second generation of the Mazda CX-9 is regarded as being a top-notch vehicle with stellar reports from drivers and critics across the board.
With that said, the 2016 CX-9 model did have a number of problems. The most common issue that I noticed was that the brakes would start to fail early on. After just a mere 20,000 miles, some drivers reported that their disc brakes had significantly deteriorated. This is shockingly early considering that drivers would notice it within the first 2 years of buying their 2016 CX-9.
Aside from this, there have been other reports that specifically complain about powertrain issues. In addition, electrical malfunctions were also, a rare, yet not unheard-of problem with the Mazda CX-9.
The Best Mazda CX-9 Years
Although Mazda had some lackluster years with the CX-9, most critics and drivers would agree that this is a great mid-sized SUV that is reliable and worth buying. I would recommend avoiding some of the problematic years that the CX-9 was known for in its first generation, but aside from that, this is a solid vehicle.
In general, you should be good with buying just about any Mazda CX-9 from the second generation. However, some years rank superior over others, which is why I recommend buying the following Mazda CX-9s:
2007
2009
2014
2017
2018
2019
2020
2021
2022
If you are able to find a used Mazda CX-9 from any of these years, car critics and drivers have rated these as the best options. With that said, whenever you buy any used car, you should always thoroughly inspect it for any potential issues.
Even though some Mazda CX-9 years are certainly better, there could be isolated mechanical or performance problems that need to be considered, regardless of what driver reports or critics say.
Key Takeaways
The Mazda CX-9 years that you should avoid are the 2008, 2010, 2011, 2012, and 2016 models.
Mazda CX-9s from these years were known for having a number of issues such as water pump failure, engine failure, airbag malfunctions, and unreliable brakes.
The best Mazda CX-9 years that you should buy are 2007, 2009, 2014, 2017, 2018, 2019, 2020, 2021, and 2022.