Does Michelin Own BFGoodrich Tires? And Which Are Better?
This post may contain affiliate links. As an Amazon affiliate, I earn from qualifying purchases.
Buying new tires can be an overwhelming experience. The wide array of tire brands, types, and profiles can complicate the buying process. But Michelin and BFGoodrich are among the most popular and oldest tire brands globally.
Michelin technically owns BFGoodrich tires. Although BFGoodrich is 19 years older than Michelin, Michelin bought the BFGoodrich tire brand in 1990 after the Goodrich Corporation left the tire business to focus on aerospace services and products. However, the two brands have unique portfolios.
When buying new tires, you'll need to consider factors like the brand, type of tires, durability, and budget. BFGoodrich and Michelin offer a wide range of tire selections to meet your unique needs.
Does Michelin Make BFGoodrich Tires?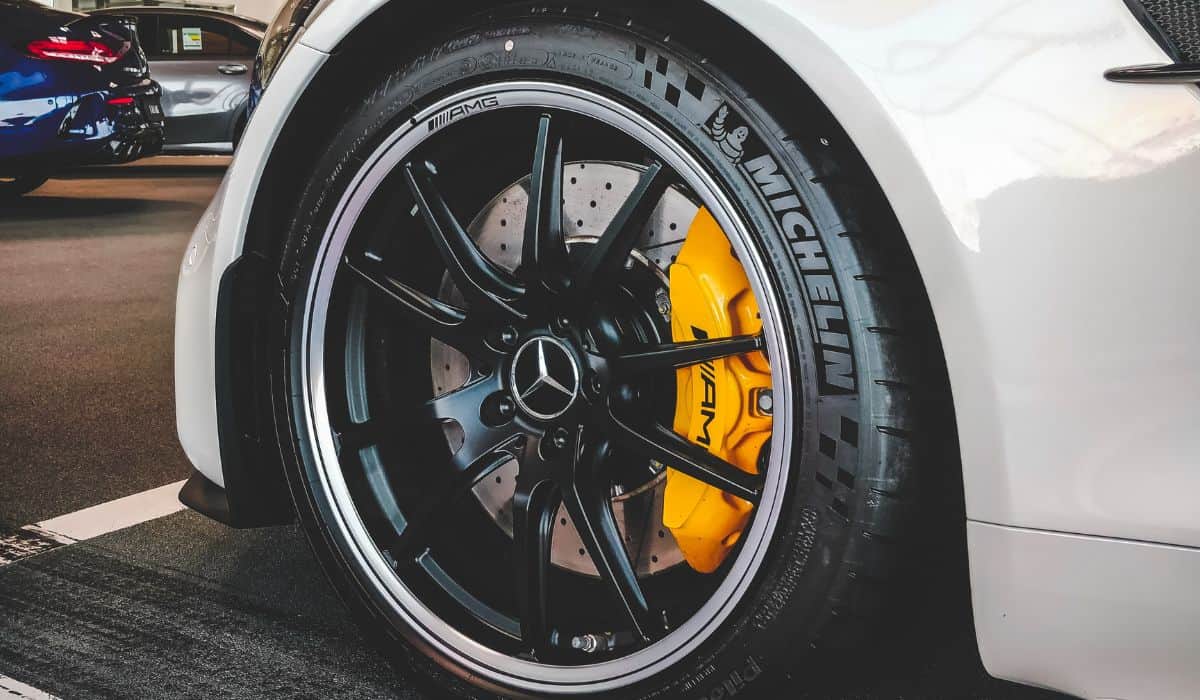 The web of corporations is often very complex and confusing, with companies and brands owned by parent companies belonging to larger corporations. The relationship between Michelin and BFGoodrich is a perfect example of such a system.
Michelin owns the tire brand name BFGoodrich. So, Michelin manufactures all tires under this brand. However, the aerospace portion of the Goodrich Corporation is owned by Raytheon Technologies.
BFGoodrich is an American tire manufacturer with a rich history that dates back over a century. Today, Michelin is the parent company of BFGoodrich, and its headquarters are in Clermont-Ferrand, in the Auvergne-Rhône-Alpes région of France. It is one of the largest tire manufacturers in the world.
What Tire Companies Does Michelin Own?
The global tire market is primarily controlled by a few large manufacturers like Michelin, whose names are constantly in the public limelight. But these tire manufacturers achieved high production rates because of their subsidiary brands.
Michelin is a French company that entered the tire market by manufacturing bicycle tires. Over a century and a half later, this global brand owns production facilities in multiple countries. It also owns research and development centers in the United States, France, and Japan, where highly experienced engineers create and implement innovative tire technologies.
Apart from its flagship brand, Michelin also owns multiple subsidiaries, including the following:
| | |
| --- | --- |
| Subsidiary Brand | Production Capacity |
| BFGoodrich | United States, England, Russia, Romania |
| Kleber | France, Czech Republic, Romania |
| Kormoran | Poland, Hungary, Romania |
| Riken | France, USA, Japan |
| Uniroyal (America) | USA, Canada |
| Tigar | Serbia |
| Taurus | Serbia |
Table 1: Michelin Subsidiary Brands
Michelin also owns other sub-brands like Wolber, Pneu Laurent, and Tyremaster.
What's the Difference Between Michelin and BFGoodrich Tires?
BFGoodrich and Michelin are closely related, but this doesn't mean they merged into a single company. Instead, the two companies manufacture very distinct tires.
BFGoodrich Tires
BFG specializes primarily in off-road and all-season tires. They manufacture tires with an emphasis on versatility.
Most people who prefer BFGoodrich tires drive larger vehicles such as vans, SUVs, and pickup trucks. But this brand also includes many tires for all car types. They include:
All Terrain T/A KO2
These are winter-rated off-road tires for SUVs and light trucks. Their rigid sidewalls and thick rubber can tolerate rough terrains, resisting off-road damage.
The All-terrain T/A KO2 tires (on Amazon) feature a deflection design that quickly eliminates sharp objects or debris. They also work well in mild to moderate winter conditions.
Advantage Control
This all-season tire for passenger cars features proprietary Aqua-Flume technology, which facilitates efficient water evacuation. In addition, it is durable, quiet, and has G-Wedge sidewall stabilizers that allow smooth handling.
Advantage T/A Sport
The Advantage T/A Sport are winter-rated tires. They leverage active 3D sipes or grooves and a silica-enriched treat compound to deliver exceptional performance in freezing temperatures.
Radial T/A
With G-Wedge sidewall stabilizers, this all-season tire offers impressive lateral stability, particularly at high speeds. Its unique tread block design and asymmetrical groove pattern make it quiet on the road.
Winter T/A KSI
This winter tire design features biting edges, high-density siping, and serrated shoulder grooves. Its multiple edges make it very effective on snow, irrespective of the depth.
The Winter T/A KSI's directional tread pattern and grooves help it evacuate slush and water quickly, while its silica compound enhances elasticity. This tire also has self-locking sipes that prevent damage from extreme road conditions.
G-Force COMP-2 A/S
G-Force is BFGoodrich's new tread design that provides exceptional grip even at high speeds. It also features the Equal Tension Containment (ETEC) system, allowing the entire tire body to receive equal amounts of tension or pressure when driving.
This tire comes with G-Control sidewall inserts that enable precise cornering.
Michelin Tires
Michelin (on Amazon) has a high reputation for manufacturing quality tires. However, unlike their subsidiary, BFGoodrich, they don't primarily focus on off-roading. Instead, Michelin continuously improves rubber compounds for enhanced performance, comfort, and quietness.
Below are some of their most popular tire models
Pilot Alpin PA4
The Pilot Alpin PA4 was primarily designed for high-performance sports cars. It's a winter tire that allows driving in virtually any condition.
Certified by performance giants such as Porsche, this tire has 3D Stabiligrip sipes for exceptional acceleration and braking on snow or ice. In addition, it uses the Helio+ compound to ensure elasticity even in extreme temperatures.
CrossClimate 2
This winter-rated all-season tire is designed for cars, SUVs, and minivans. Its new heat-adaptive compounds allow it to outperform tires from competitor brands in all weather conditions.
The CrossClimate 2 delivers exceptional wet-weather performance and short braking distances in dry weather. It features a V-shaped directional tread that rapidly evacuates slush and water.
X-Ice Snow
Manufactured with a V-shaped tread, this tire is resistant to hydroplaning. In addition, it has full-depth 3D sipes and biting edges that bite into the snow and ice to provide excellent winter traction.
The X-Ice Snow lasts up to a winter longer than its competitors.
X-Ice North4
Enjoy increased traction on snow using the X-Ice North4. Consider buying this tire if you often venture on unpaved roads. Its self-locking sipes and studded design generates a firm grip.
This studded winter tire has a unique tread design and rubber compound, delivering a quieter and more fuel-efficient ride than other studded tires.
Are BFG Tires as Good as Michelin Tires?
BFGoodrich and Michelin manufacture premium tires with minimal differences in quality and performance.
With better handling and traction, Michelin passenger and SUV models are slightly better than BFGoodrich tires. Conversely, BFG tires offer slightly better braking performance.
Michelin's winter options are also better performers than those from BFGoodrich. For example, their G-Force Winter series outperforms the Pilot Alpin tires from BFG.
If you need to buy a grand touring tire, Michelin's CrossClimate 2 offers better performance than BFG's Advantage T/A models. Again, it's important to note that BFGoodrich makes excellent tires, but Michelin's options are slightly better in terms of performance.
BFGoodrich, however, takes the lead in the off-roading class of tires. Their all-terrain options outperform Michelin's off-road tires.
Cost Comparison of Michelin vs. BFG Tires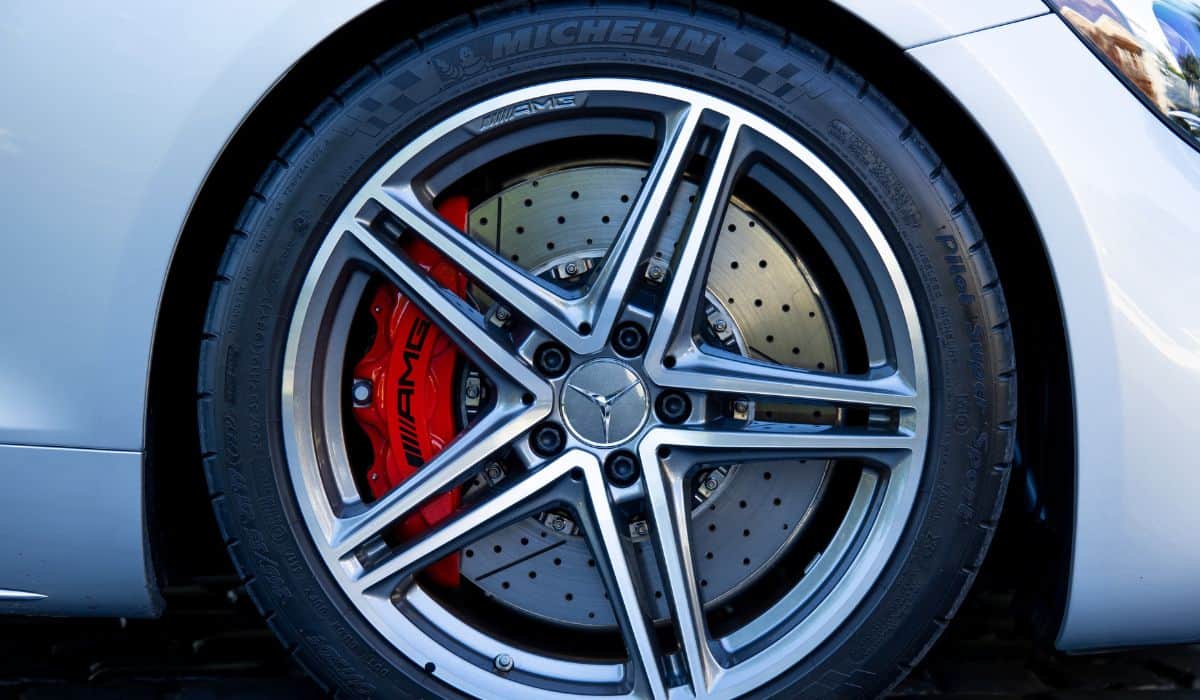 Although BFGoodrich is a giant in the global tire market, Michelin has a better reputation and an added advantage in terms of performance. Michelins shorter braking distance sets it apart from its competitors.
With higher quality and better brand recognition, Michelin tires are significantly more expensive than BFG tires. Goodrich also sells excellent tires, but you'll have to spend more on your new tires if you choose Michelin.
If saving costs is a top priority, consider buying Goodrich tires. But remember that Michelin tires are also well-known for enhancing a vehicle's fuel efficiency.
Which Brand is Better: BFGoodrich or Goodyear?
Goodyear is one of the most popular tire brands globally. This company has been manufacturing tires for over a century and offers a wide variety of tires for all vehicles. It prides itself on providing value for money and safety.
BFGoodrich is another familiar name in the tire market. They offer various tires, including passenger, performance, off-road, and UTV tires. BFGoodrich is renowned for its all-season and off-road tire collections.
Goodyear has excellent performance and wet-weather tires. Their tires also last longer, with options such as the Goodyear Assurance Maxlife (on Amazon), with an 85,000-mile limited tread life warranty. But the best tire for you will depend on how you use the vehicle.
Buy Goodyear tires if you need a safe, value-priced tire that will last long for your family car. But if you have an SUV or truck and primarily drive on rugged terrain or conditions, look for a suitable option from BFGoodrich.