Unveiling the All-New 2024 Lexus GX 550: A Perfect Blend of Luxury and Off-Road Prowess
This post may contain affiliate links. As an Amazon affiliate, I earn from qualifying purchases.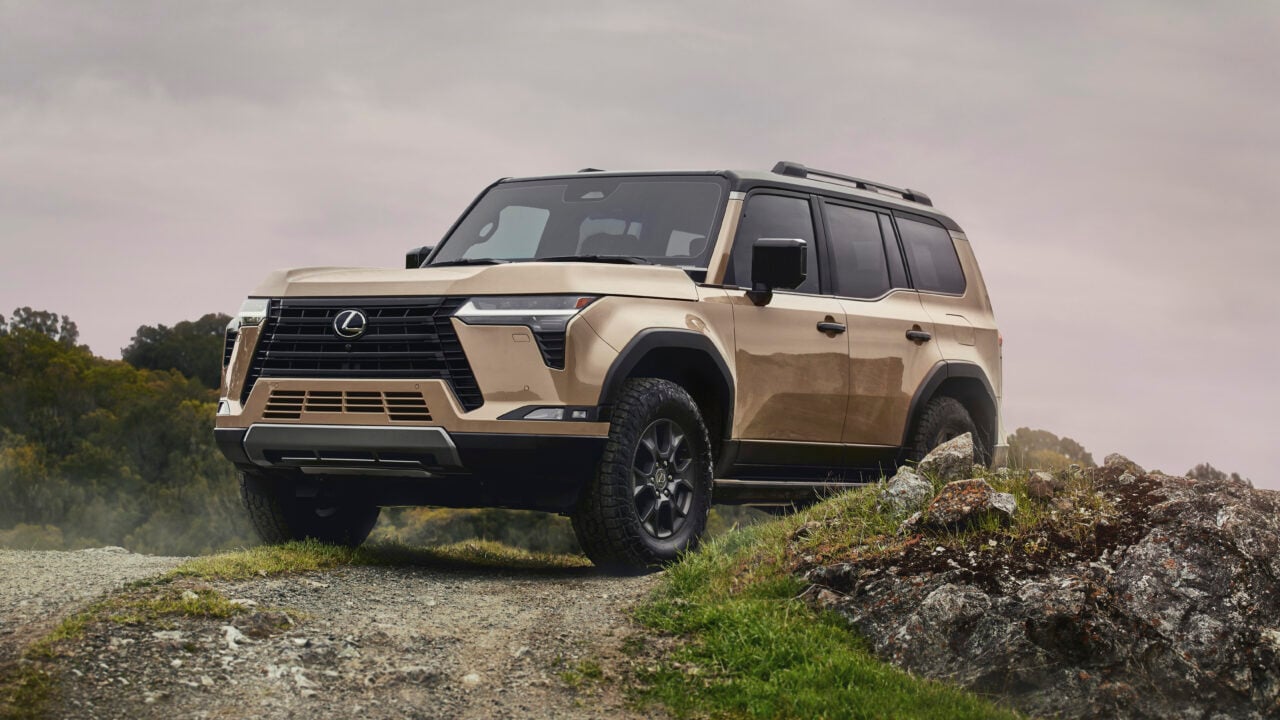 I've owned a 2011 Lexus GX 460 for the last twelve years, and it has truly been one of the most reliable and trustworthy vehicles I have ever owned. I am very excited to share the news that Lexus has just unveiled the all-new 2024 Lexus GX 550! I think it has tremendous potential in the automotive world as it blurs the lines between a luxury SUV and an offroad adventure vehicle. As a 4×4 enthusiast, I couldn't be more thrilled about this latest addition to the Lexus lineup. So, let's dive in and explore what makes the 2024 GX 550 a remarkable vehicle.
A Legendary Legacy Continues:
The Lexus GX has been a symbol of rugged off-road capability combined with the utmost luxury for over two decades.
The 2024 model carries on this proud tradition while introducing several exciting enhancements and innovations. With its elegant features and the high-quality craftsmanship synonymous with Lexus, the GX is ready to take you on an unforgettable adventure.
Exterior Design: Rugged Yet Refined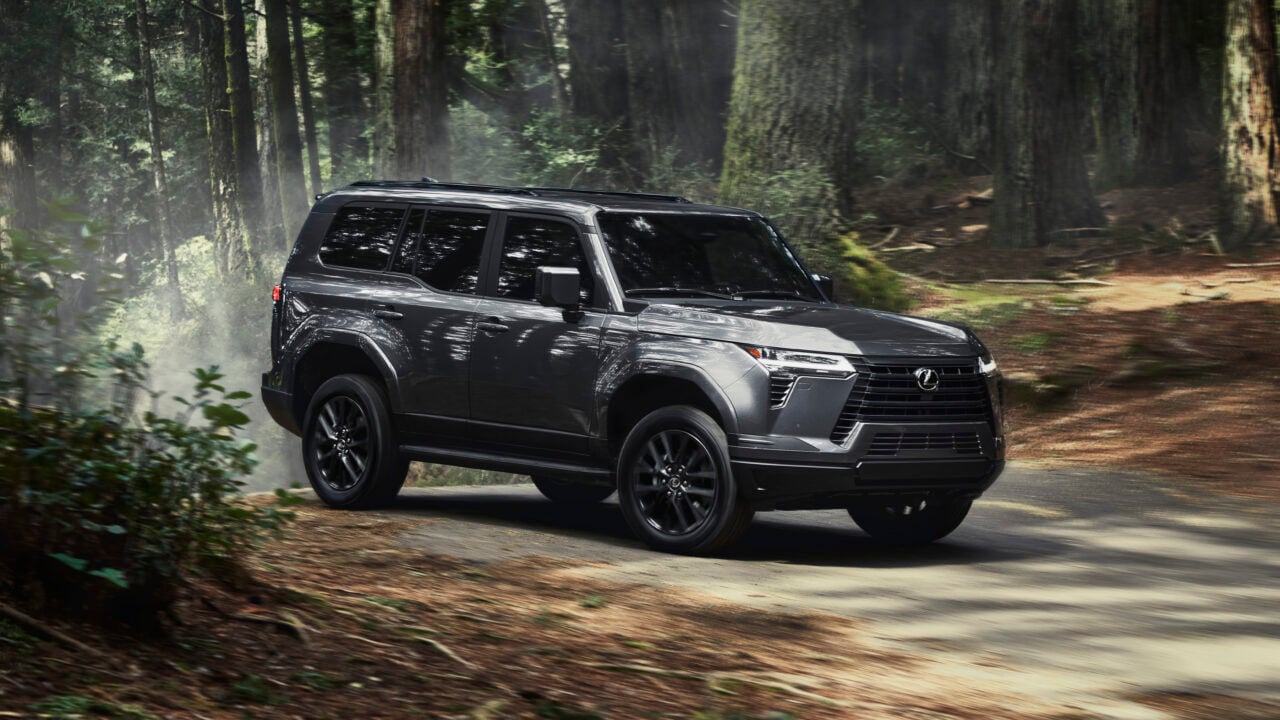 At first glance, the all-new Lexus GX 550 captures attention with its aggressive and unmistakable exterior design. The Lexus designers have successfully balanced a tough, rugged persona with a calm, luxurious interior space.
The square-body profile with a horizontal design motif showcases the vehicle's off-road functionality, while the wider track and fender flares give it a grounded and stable stance.
The bold front grille and raised Triple Beam LED headlamps add to its powerful presence.
Interior Comfort and Technology: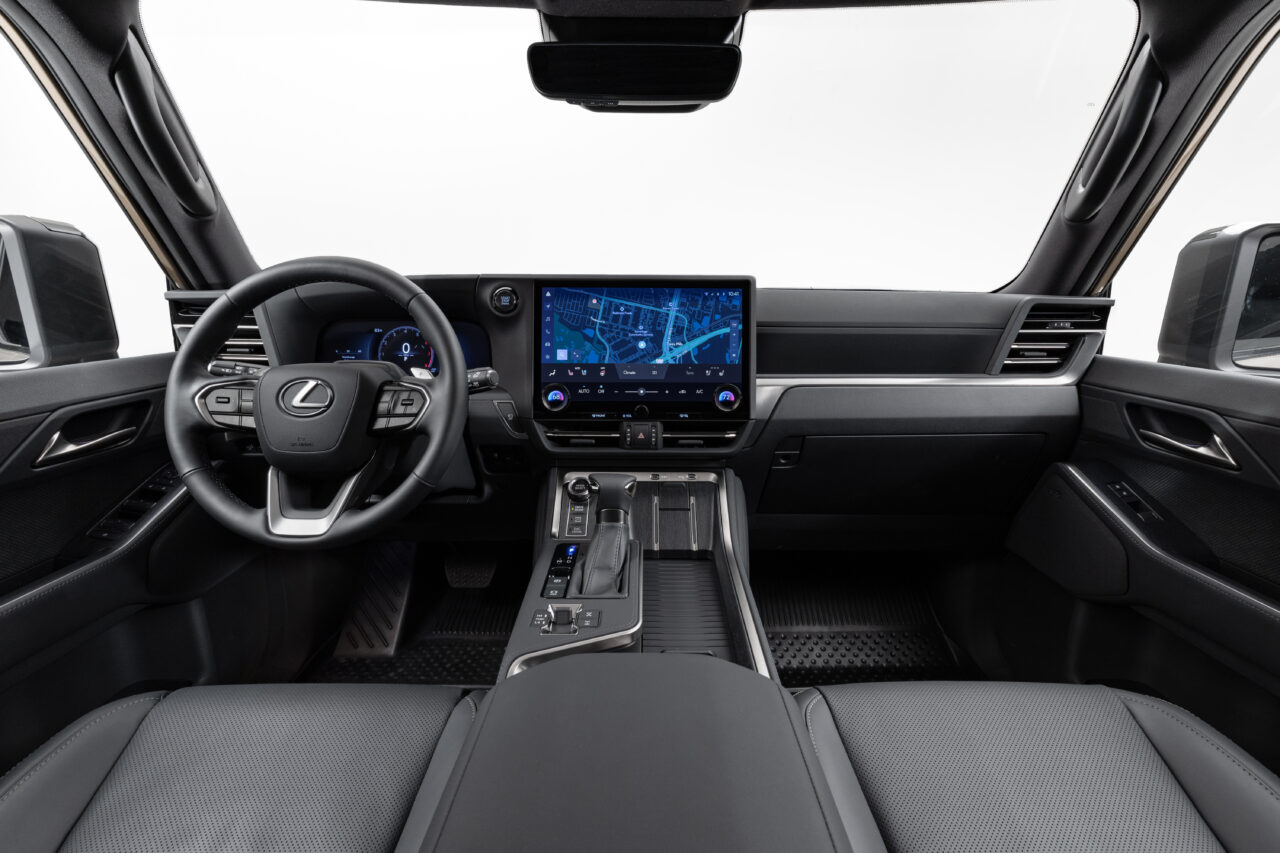 Step inside the 2024 GX, and you'll find a sanctuary of luxury and thoughtful design. The driver-focused cockpit provides excellent visibility and a simplified layout, allowing you to concentrate on the journey ahead.
The lower, horizontal instrument panel design creates a clean, open space, seamlessly integrating a 14-inch Multimedia Touchscreen Display with Lexus Interface technology.
With features like wireless Apple CarPlay, Android Auto compatibility, and a digital 12.3 Multi-Information Display, staying connected and entertained has never been easier.
Seating for up to seven passengers ensures that everyone can comfortably enjoy the ride. The improved ergonomics, heated and ventilated seats, and increased storage space delight every journey.
Inspired by earth tones, the interior color palette creates a harmonious connection with the surrounding nature.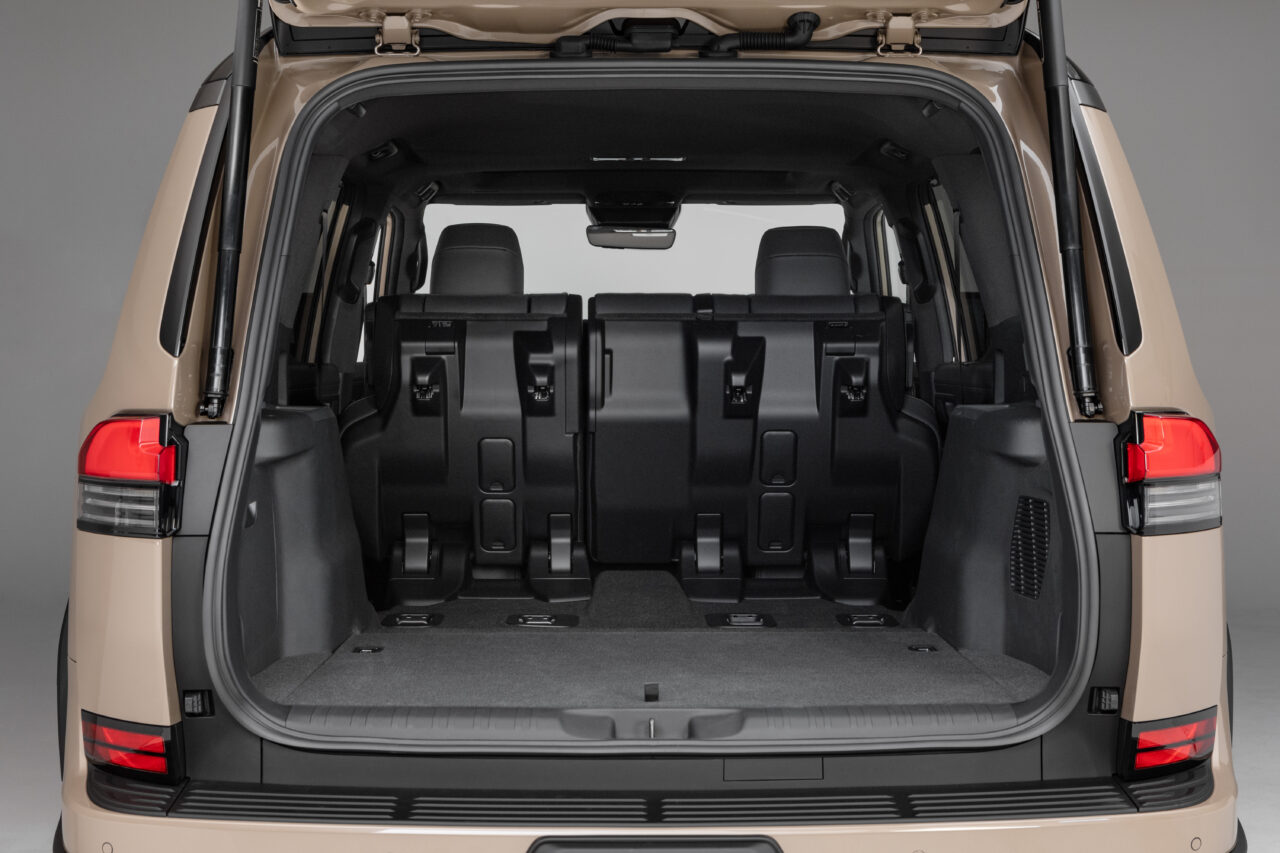 *Take Note: Notice the rear "lift gate" is no longer a swinging door. This is a big departure from the prior two generations. Also, I love that the 3rd-row seats still fold flat into the seats, unlike the 2023 Toyota Sequoia, with the hybrid electric batteries taking up an accessive amount of cargo room.
Unleashing the Off-Road Beast: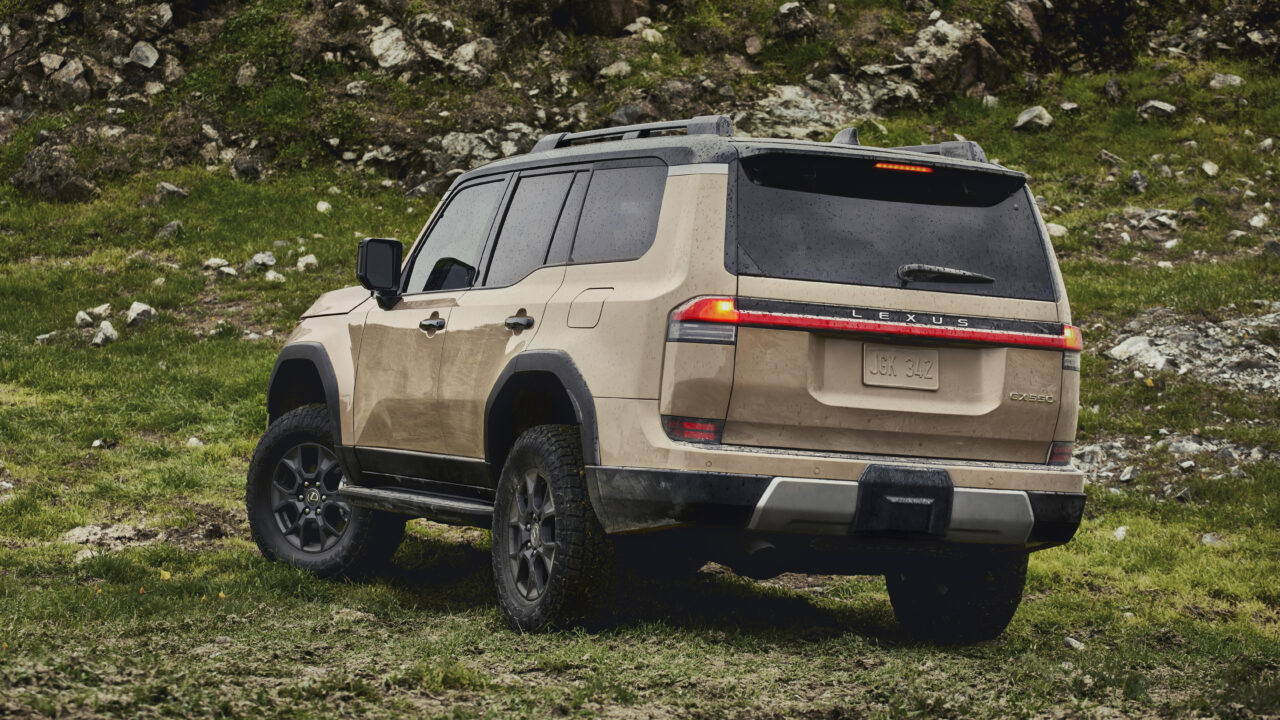 True to its heritage, the new 2024 Lexus GX 550 delivers impressive off-road performance. Its Full-Time 4WD system ensures consistent responsiveness in varied terrains, while the Torsen limited-slip center differential optimizes power distribution for controlled performance.
The GX Overtrail grades, under the umbrella of the groundbreaking "Overtrail Project," take the off-road experience to new heights with specialized features and styling.
The inclusion of Multi-Terrain Select, Crawl Control, Downhill Assist Control, and an Electronic-Kinetic Dynamic Suspension System ensures maximum traction and enhanced wheel articulation on the trails.
Powerful Performance:
Under the hood, the all-new GX boasts a twin-turbocharged 3.4L V6 engine, mated to a 10-speed Direct Shift Automatic Transmission. With 349 horsepower and a remarkable 479 lb.-ft. of torque, this powerhouse outperforms its predecessor.
Whether you're navigating city streets or conquering rugged terrains, the twin turbochargers provide steady and consistent acceleration. And let's not forget the impressive towing capacity of up to 8,000 lbs., making the GX a reliable companion for all your hauling needs.
Safety at the Forefront:
Lexus has always prioritized safety, and the 2024 GX is no exception. This SUV is equipped with the standard Lexus Safety System+ 3.0 and offers a comprehensive suite of advanced safety features.
From Pre-Collision System with Pedestrian Detection to All-speed Dynamic Radar Cruise Control and Lane Departure Alert, the GX is designed to keep you and your loved ones safe on the road.
**Note: If you have never used the All-speed Dynamic Radar Cruise Control, you must definitely try it out. If you take road trips, it is a true game changer! I was able to drive three hours on a road trip and I never had to hit the gas or brake until I was ready to get off of the highway!
Image Gallery
While you are here, buying a GX 470 or GX 460 in this economy might be worth it. Here are the 21 Best and Worst Lexus GX SUVs ever built!
My Final Thoughts
I can't wait to get my hands on the new 2024 Lexus GX SUV. As a current owner and also the owner of the 2023 Toyota Sequoia, which has the twin-turbo V6 hybrid electric motor, I think the standard non-hybrid twin turbo V6 that is coming out first will be a great power plant.
I absolutely loved the 4.6L V8 in my 2011 GX 460. Still, with the increased towing capacity and hopefully a continuation of Lexus reliability, I think the new GX 550 (that's what I hear it will be called) is going to be fantastic.
The new styling may take a little while to grow on me, but I know it will. I have to get used to seeing it for a little bit for that to happen.
The real question in mind is, "Should I move out of the 2023 Toyota Sequoia and go into the 2024 Lexus GX?"
At this point, it is a definite maybe! Ha
**Let me know your thoughts on the new 2024 GX from Lexus. Love it? Hate it? Let me know.
As always, I'll be here sharing more tips, tricks, and automotive insights to help you make the most out of your vehicle. Until next time, happy driving!