Nissan Pathfinders: Life Expectancy, Common Problems, and More
This post may contain affiliate links. As an Amazon affiliate, I earn from qualifying purchases.
The Nissan Pathfinder is a solid contender if you're in the market for a mid-size SUV. It's a three-row SUV that offers generous space for up to eight passengers and cargo. But is it the right option for you?
The Nissan Pathfinder is a respectable, family-friendly SUV with a 3.5 out of 5 JD Power reliability rating. The 2022 model year is especially popular thanks to its technical features and significant improvements in the suspension. The worst years for a Pathfinder are 1999, 2005-2007, and 2013.
Purchasing a new (or used) SUV can be tough, with so many decent options out there. Let's take a closer look at how the Pathfinder stacks up, including some issues to be aware of as well as the best and worst model years.
How Reliable Is a Nissan Pathfinder?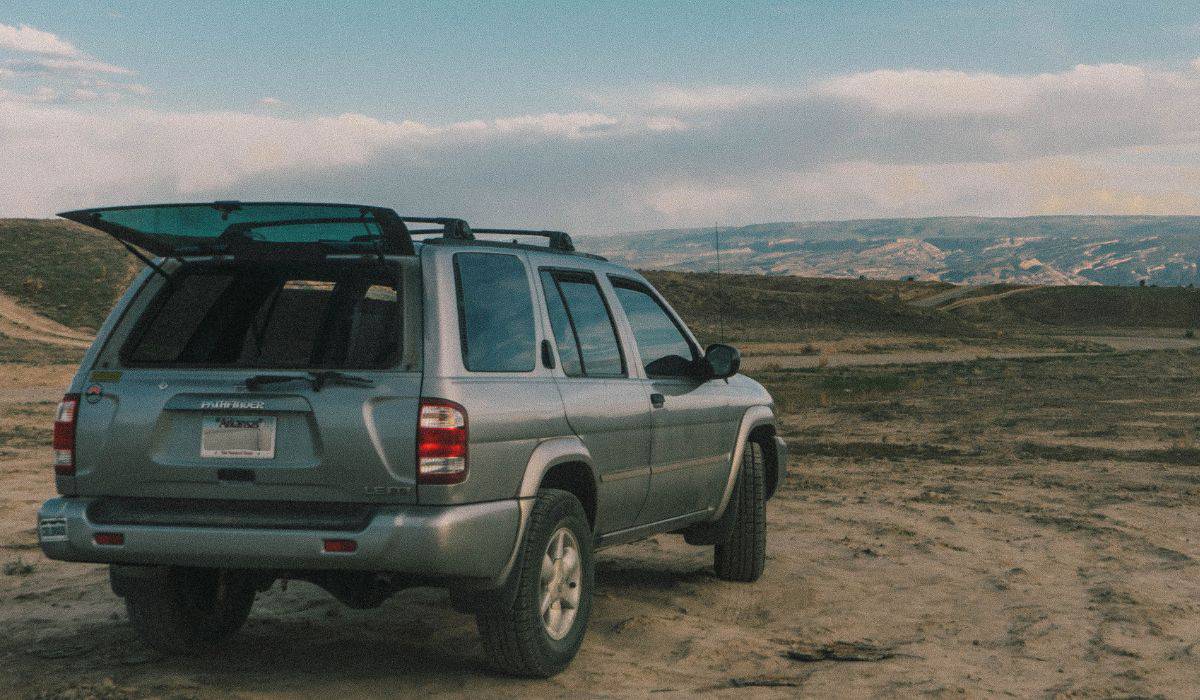 The Nissan Pathfinder achieves average scores across significant reliability ratings. JD Power rates the Pathfinder at 3.5 out of 5, putting the SUV about 17th of the 26 mid-size SUVs in the category.
The 2022 model is a somewhat rugged, tech-loaded SUV with many upscale features. This generation has redeemed the Nissan name, after it received some stigma with the less popular previous generation.
Can You Improve the Gas Mileage on a Nissan Pathfinder?
The Nissan Pathfinder is a big SUV, which means it's going to use a fair amount of gas, but changing your driving habits and staying up-to-date on maintenance can improve the gas mileage.
Here are simple hacks for improving gas mileage on your Pathfinder:
Hack 1: Drive Slower
Quick accelerations can reduce gas mileage by about 15%. Anticipate upcoming bumps and let up on the pedal in advance to slow your Pathfinder naturally rather than hitting the brakes.
Changing your driving style is an efficient way to improve gas mileage.
Hack 2: Regular Engine Maintenance
Ensure your Pathfinder gets all its scheduled maintenance work. Issues like sticky calipers, dirty air filters, and low transmission fluid can reduce gas mileage.
Change your oil every 3,000 miles, even if your Pathfinder uses synthetic oil.
Hack 3: Remove Unnecessary Loads
Remove unnecessary loads and roof racks. Excess weight weighs down your Pathfinder, requiring it to use more power on the road.
What Are Common Problems With the Nissan Pathfinder?
Before you invest in a Nissan Pathfinder, it's important to be aware of the most common issues present in this vehicle.
Transmission Problems
Transmission problems are among the most common issues with the Nissan Pathfinder, but it's important to note that the "problem" years are 2005 through 2007.
And while transmission can be an expensive problem to fix, the average mileage on these pathfinders when their owners encountered transmission problems was well over 100,000 miles.
A lawsuit was also filed alleging that Nissan Pathfinder 2013-2014 models have dangerous and defective continuously variable transmissions (CVTs), and Nissan needs to compensate all owners and lessees affected by this issue.
After this lawsuit, Nissan made significant improvements to the Pathfinder to avoid transmission problems.
Electrical Problems
Starting in 2018, some Nissan Pathfinder drivers reported issues with the electrical accessories. There were many complaints about power locks and door failures, especially when the battery was nearing the end of its life or went dead.
The automatic locking feature failed when the door locks didn't receive enough power, making it impossible for drivers to access their cars unless they had a manual key option.
In most scenarios, the above problem was fixed by replacing the Pathfinder's battery and resetting its electrical system. Some car owners could fix these for themselves, while others sought the help of mechanics.
Worn Timing Chain Problem
Another problem that emerged in Pathfinder was a worn-out timing chain, and this issue affected the 2006 models. It was reported mainly by owners who clocked around 100,000 miles.
If the engine timing is lost, your engine could lock up. If this happens while your car is in motion, it can lead to a loss of power steering, transmission, engine propulsion, and other issues.
Brake Issues
Pathfinders 2017 model has been reported to have brake problems that made them unexpectedly stop. The unexpected stops result from Automatic Emergency Braking (AEB) system failure.
With the help of radar sensors, the Nissan AEB system detects if there's an object in front of the car that could result in a crash. If the sensors detect something, the system hits the brake to prevent an accident.
However, 2017 pathfinder owners claimed that the car's AEB systems are prone to false triggers. When this happens, the car's system will hit the brakes even when there's no obstacle on the way.
Another brake problem reported by 2017 model drivers is brake lights malfunction. Drivers claimed that the lights remained on even when the vehicle was in drive mode.
AC and Heating Problems
A common pain point among the 2015 Nissan pathfinder owners is AC and heating problems. In many complaints, the car's AC and heating system failed to blow hot or cold air.
Some car owners claimed they heard uncommon noises from their car's AC while driving. These noises were linked to faulty bearings and/or cooling fan blades.
The Best and Worst Years for a Nissan Pathfinder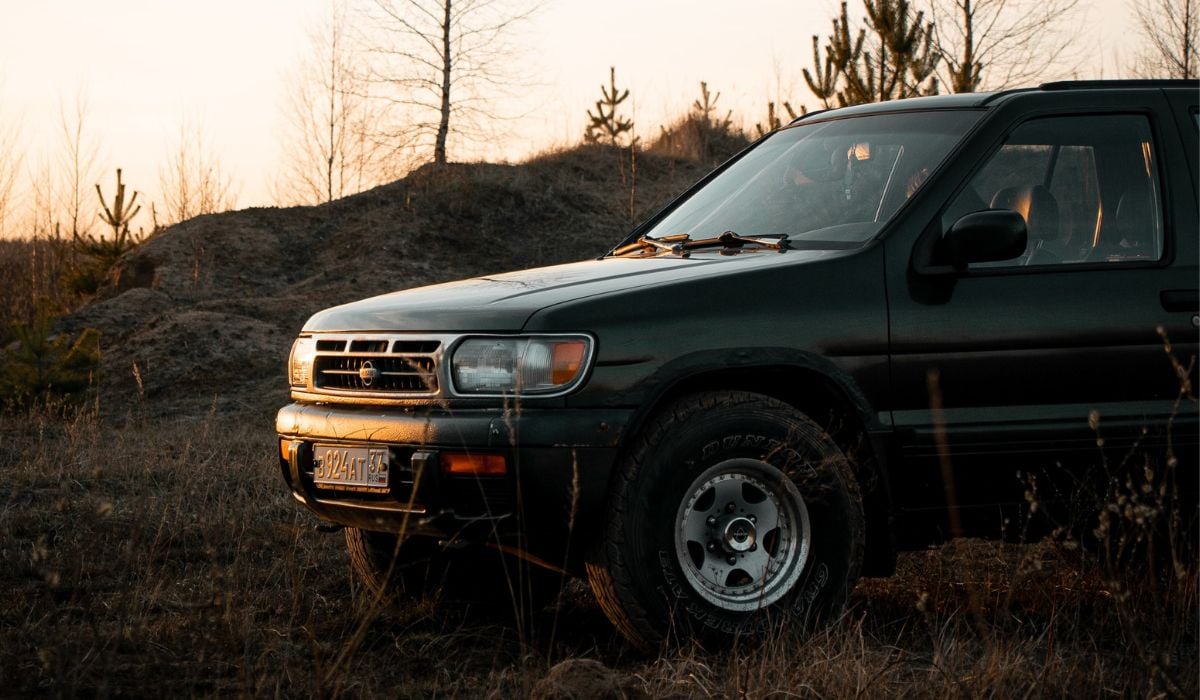 Although Nissan Pathfinder has had its fair share of problems and complaints over its three-decade reign, it has remained a popular choice among SUV enthusiasts.
There are certainly some good Pathfinder years to look for, and others you'll want to avoid.
The Best Years for a Nissan Pathfinder
A few models of Nissan Pathfinders are worth mentioning:
Model Years 2021-2023
There have been no significant complaints in model years 2021-2023. These years are well received because Nissan made a design overhaul and boosted other performance features to ensure reliability.
The year 2022 is especially popular because of its technical features and significant improvements in suspension. This model also has a low maintenance cost.
Model Year 2017
The model year 2017 is considered a reliable SUV because of the following features:
A powerful V6 engine

A robust suspension system

A well-designed body-on-frame construction
The above features combine to make an SUV capable of handling rugged off-road drive while offering a comfortable ride on the highway.
Model Year 2016
All the issues reported in the 2013 model were corrected in the 2016 model. Some added features for the 2016 model include LED daytime running lights, updated interior trim, a new rear spoiler, and a revised front grille.
Some of the newly available features for this model include a power panoramic moon roof, an updated infotainment system, and an around-view monitor (with moving object sensors).
Model Year 2009-2012
While there were many complaints about the third-generation Pathfinder, 2009 through 2012 proved more reliable.
The Worst Years for a Nissan Pathfinder
Here are pathfinder models to avoid:
Model Year 1999
The model year 1999 Pathfinder falls into second-generation cars. The most common complaints were transmission, fuel systems, and electrical systems.
Model Year 2005-2007
The 2005 model is the first Pathfinder of the third generation release. This model faced severe problems with the radiator leaking into the transmission.
It also had fuel system issues; the fuel gauge gave incorrect readings; and there were reported fuel pump failures.
Issues with the fuel system continued through model 2007, and this problem made the engine light appear because of a faulty fuel sensor.
Model Year 2013
Commonly reported issues in the 2013 models are loss of power and suspended acceleration. This model also has an oil overconsumption problem which can be linked to its stalling and poor acceleration issues.