What Are The Best Years For The Nissan Pathfinder?
This post may contain affiliate links. As an Amazon affiliate, I earn from qualifying purchases.
Nissan unveiled the new Pathfinder in 2021 for 2022 and got the automotive market buzzing. After all, it was a surprise. Nissan's image struggled in the past years, and this new SUV promises to take the brand to new heights. With the news, interest in older Pathfinders has increased. So, in this article, we'll answer a fundamental question: what are the best years for the Nissan Pathfinder?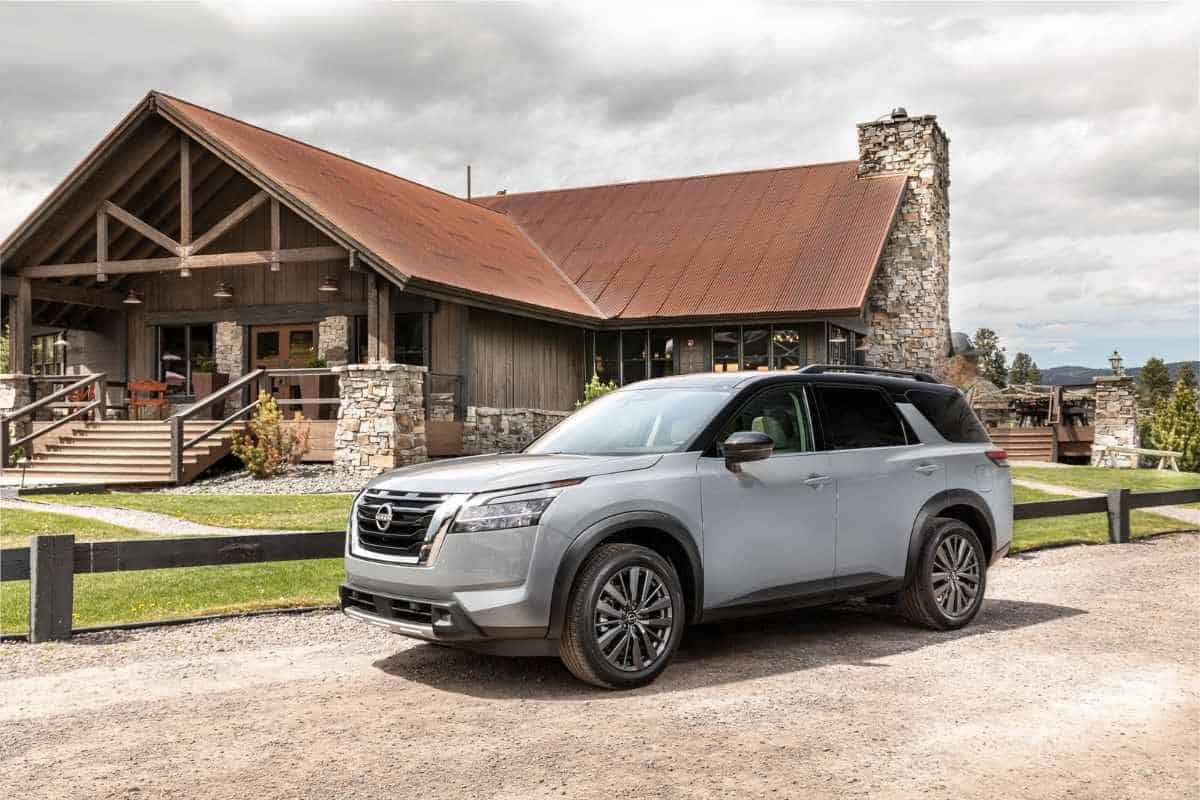 Table of Contents
What are the best years for the Nissan Pathfinder?
The best years for the Nissan Pathfinder are from 2017 to 2019. These have the least amount of issues. They are also some more recent models, so spare parts and qualified mechanics are more available than in other years.
Unfortunately, the Nissan Pathfinder doesn't have an excellent reputation when it comes to reliability. So, finding the best years is quite a challenge. It's interesting to highlight that there isn't enough data on some years to emit proper assessment.
Reputable magazines like Consumer Reports don't have ratings for most of the third generation. This is interesting since it ran from 2004 to 2012, so it's not that old.
However, it's important to note that Nissan's presence in the US almost disappeared in those years. So, if you're looking for a Pathfinder from those years, keep that there are few spare parts.
So, let's discuss which are the best pathfinders to buy from each generation. But, first, we must say that the list is short.
The best years for the Nissan Pathfinder per generation
There have been five Pathfinder generations, starting in 1985 as a 1986 model. This section will go through each generation, highlighting the best years that you could buy. Plus, we'll explain some of the issues that you might run into.
Best years for the first-generation Pathfinder (1985-1994)
These early models were D-21 pickups with a two-door body on top. Rugged, with optional 4-wheel-drive (4WD) and two engine choices, they could traverse challenging terrains. But, they were basic. Like most SUVs of the time, if you're looking for one, it's hard to find one in good condition.
Common Pathfinder issues that you might find are rust and oil consumption.
To avoid these problems, you can look for models that didn't spend most of their lives on the rust belt. This is a term for Northern states, in which salt is frequent to make up for traction in snowy roads.
The 2.4L four-cylinder engine was reliable but underpowered.
But also, the Pathfinder came with the 3.0L VG30E V6. With this latter option, the SUV had more power, and fuel consumption was similar. So, combined with 4WD and manual transmission, this should be the best option.
As far as the interior, it was basic. There were no safety features, such as airbags or ABS, until the latter years. So, they're not ideal for highway use.
In 1994, Nissan announced the second-generation Pathfinder for 1995. Besides aesthetic upgrades, it also came with more features.
Best years for the second-generation Pathfinder (1995-2004)
The second-generation Pathfinder was a severe leap ahead for Nissan. The most noticeable difference was it came with unibody construction instead of a body-on-frame. Also, Nissan ditched the inline-four engine and replaced it with the 3.3L V6.
With more power and an upgraded interior, this generation aimed to bring more creature comforts. As a result, the best year to buy is anything between 2001 and 2004.
Pathfinders within these years show the least amount of issues. Plus, they come with a better engine.
In 2001, Nissan replaced the 3.3L V6, which put out a decent 168 hp, with the 3.5L V6. This engine produces 250 hp with a manual transmission. So, even though these are older models, the best buy is one with 4WD, a stick shift, and the newer 3.5L V6.
An oddity that's worth looking at is the Infiniti QX4. This is a Pathfinder with more luxurious interior features and some aesthetic changes. It also comes with a more powerful V6, cruise control, and more airbags. So, if you're looking for one of these, be sure to get them from 2003 onwards.
Nissan then updated the Pathfinder in 2004 as a 2005 model.
Unfortunately, this coincided with Nissan's progressive loss in the North American market share. So, let's see how this affected the Pathfinder.
Best years for the third-generation Pathfinder (2005-2012)
The best third-generation Nissan Pathfinders are from 2009 to 2012. These have the least amount of issues in a model that wasn't reliable. In fact, it's the most unreliable of any Pathfinder generation, so you must exceed extreme caution when buying them.
Those Pathfinders ranging from 2009 to 2012 have fewer issues than the previous years. Plus, you can find them with the 5.6L V8, the same engine from the Nissan Titan.
This combination proves to have the most bang for your buck. However, though it's a powerful option, the 310-hp 5.6L V8 comes with a 5-speed automatic, which can sometimes feel clunky.
Third-generation Pathfinders were Nissan's attempt to provide a more luxurious SUV to compete with brands like Toyota. But, at the same time, the manufacturer wanted to maintain some of its ruggedness. So, in a twist, these SUVs went back to the body-on-frame construction.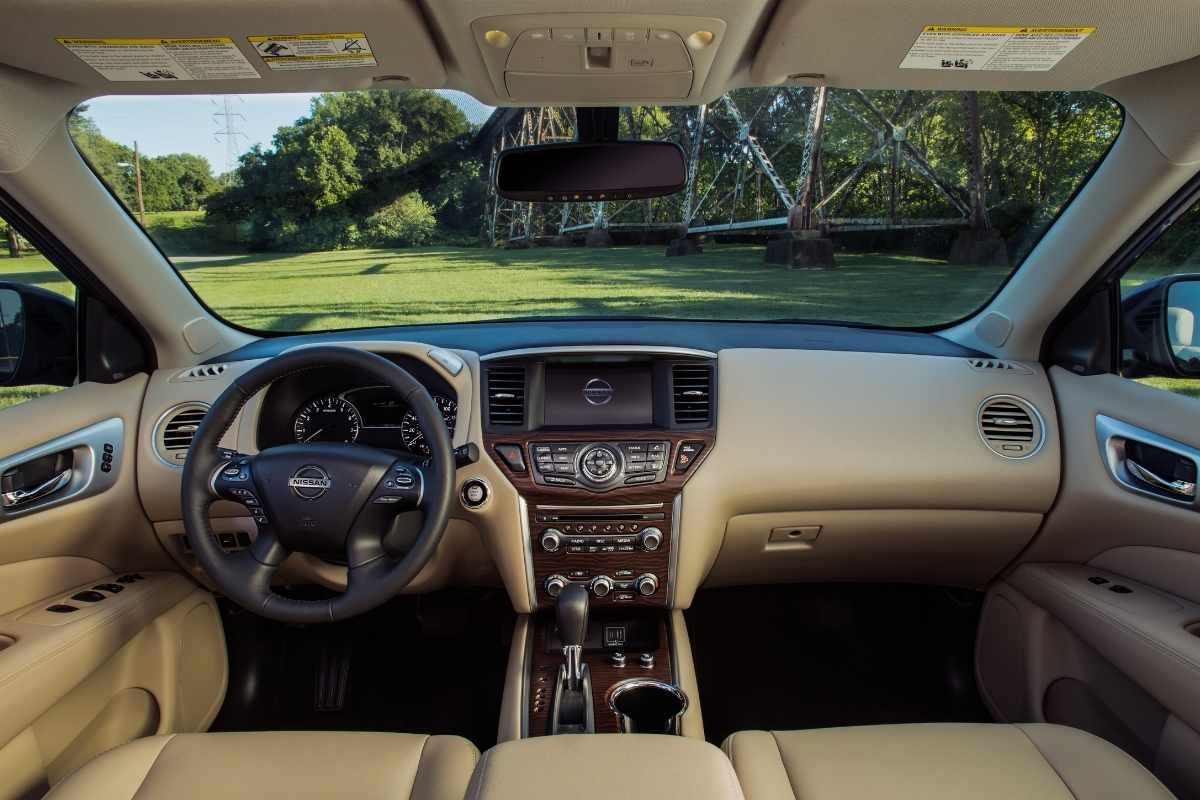 The third-generation Pathfinders were capable offroaders. Still, they maintained decent creature comforts and interiors.
Look for one that comes from drier states, and don't buy any from the Rust Belt. The latter option means that they've had to use 4WD frequently, in salty and snowy roads.
This isn't a suitable environment for the Pathfinder, as it is prone to issues.
Best years for the fourth-generation Pathfinder (2013-2020)
The best years to buy a fourth-generation Pathfinder are those produced in 2016 and 2018. They've shown the least amount of issues and have the highest rating in JD Power. Yet, this generation doesn't have high-reliability verdicts in Consumer Reports.
Nissan once again decided to overhaul the Pathfinder's identity. But, this time, the leap was considerable. No longer was this SUV a rugged option. Instead, it became an urban SUV, using a unibody design like the Maxima, Murano, and Quest.
After being unable to battle in the large SUV market, the Pathfinder even ditched the RWD instead of using an FWD or 4WD configuration. Another significant change is that it no longer used the 5-speed automatic transmission.
Instead, Nissan opted for a smoother yet less torquey, CVT. The interior also saw a significant revamp, as it was now crawling with features.
There's a hybrid Pathfinder, but it was only available for one year, 2014, due to a lack of interest from the market.
As we have said before in this article, the Nissan Pathfinder will never win reputation awards.
Throughout the years, it's shown to have poor reliability and plenty of issues. So, in the next section, we'll discuss which years you shouldn't buy.
What are the worst years for the Nissan Pathfinder?
For this list, we will not discuss Pathfinders before the third generation in detail. This is because earlier models are now too old and are bound to have issues. Plus, their lack of safety features makes them unviable options for today's roads.
If you're looking for Pathfinders in those years, be sure to avoid models with rust issues. Perform thorough inspections of automatic transmissions as repairs can be costly.
As with any older vehicle, test drives are essential. Plus, taking it to your mechanic of trust will always come in handy.
Having said that, let's dive into the worst Nissan Pathfinders you can buy, starting with the third generation.
Worst years for the third-generation Pathfinder (2005-2012)
The worst years for the third-generation Pathfinder are from 2005 to 2008. But, you must avoid the 2005 model in particular. This has earned the worst reputation in many magazines. Plus, according to Car Complaints, it has the most issues of any Pathfinder ever.
It's a well-registered defect where coolant leaks into the transmission. The coolant has a different density and heat resistance to transmission fluid. So, it can cause total transmission failure.
Most users reported the issue at around 90,000 miles. With more than 137 NHTSA complaints in 2005 alone, it's a frequent problem, with costs above $3500.
The best course of action is to avoid these years. If you are looking to buy one, prepare yourself to dish out big cash. The repairs might even cost you more than the car itself.
Worst years for the fourth-generation Pathfinder (2013-2020)
The worst years for the fourth-generation Pathfinder are from 2013 to 2015. Unfortunately, though these have a new CVT transmission, the issues persist. In fact, there's a class-action suit, with so many complaints piling on.
Users found that the transmission vibrates violently during acceleration, especially at low speeds. Between 15 mph and 30 mph, drivers found that the Pathfinder could even be undrivable.
To makes matters worse, this problem happens at low mileage. Some have seen it happen at around 25,000 miles. Unfortunately, the solution is replacing the CVT and, if it's not under guarantee, costs are high.
So it's best if you avoid buying Pathfinders from these years.
Closing thoughts
When Nissan unveiled the new Pathfinder for 2022, it surprised the world. The SUV came with sleek lines and promised to make the brand what it used to be. But, at the same time, interest in the Pathfinder spiked.
People began asking: what are the best years for the Nissan Pathfinder? We've answered this question in this article, covering all generations and explaining some of the more common issues you can find.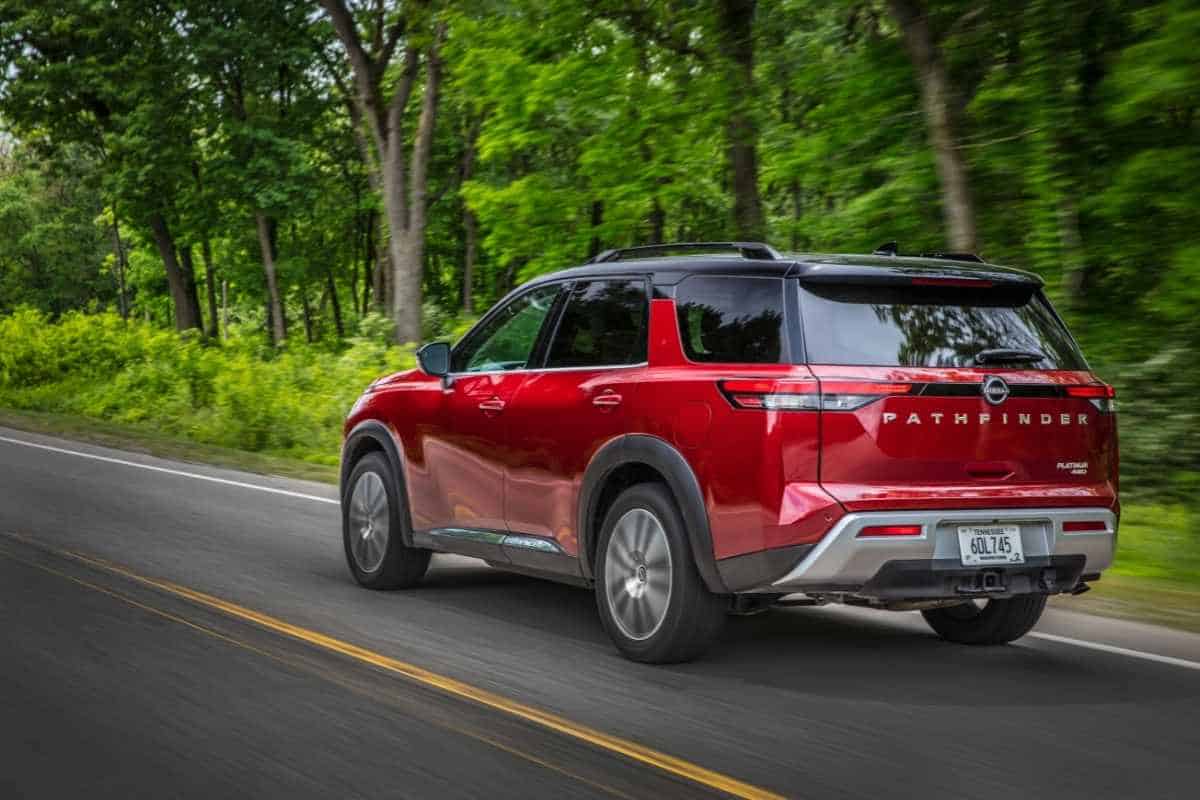 The Nissan Pathfinder doesn't have an excellent reputation. Nor is it very reliable. So, keep this in mind when you're checking some out. If you want to buy one, the best bet would be to go for the later years from each generation. This way, there are fewer problems.
Be cautious of transmission and rust issues. Perform thorough inspections, and don't be afraid to ask for service records. Some repairs are costly and can even cost you more than the car itself.
Hopefully, this article provides you with the information you need to buy the best Nissan Pathfinder for you. Until next time, happy motoring!