Replacement GMC Keys: Cost To Buy And Where To Get Them!
This post may contain affiliate links. As an Amazon affiliate, I earn from qualifying purchases.
Need to replace a lost or damaged GMC key? How much does it cost to replace keys, and where do you go? Unfortunately, needing a GMC key replacement often happens just as you are headed somewhere. Thankfully, there are a variety of methods to replace your GMC car key and get back on the road.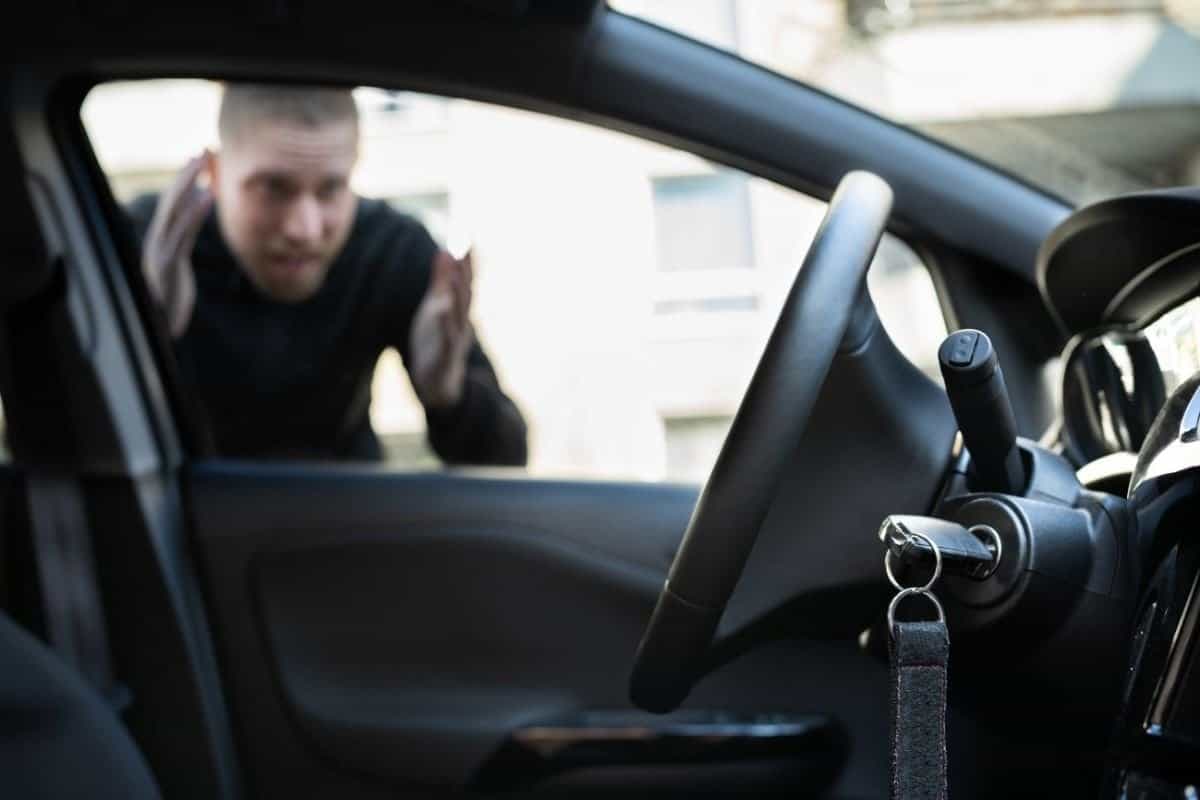 Table of Contents
Replacement Gmc Keys: Cost To Buy And Where To Get Them!
You have several options for replacing a GMC key. Dealers often charge upwards of $250 for hardware and reprogramming. A local mechanic or locksmith might cost less at around $200. The cheapest option is to buy a key FOB online for less than $100, though reprogramming will be needed.
We'll start by discussing possible options for replacing your transponder key, and introduce some of the positives and negatives of dealerships, locksmiths, and buying your new car key online. In an effort to root out some replacement problems, we'll also advise you on how to avoid having to replace key FOBs quickly.
Like you, we've certainly lost keys before. We've also worked with a vehicle service department and have a good understanding of the benefits and disadvantages of key replacement methods. Let's start by considering what problems we are trying to solve.
Do I need to replace my GMC key, or is it something else?
Unless you have physically lost or destroyed your GMC key, you might not need to replace it completely – or at least pay for it. Here are some thoughts to consider that might save you time and money.
Check the battery
A key FOB most often stops working because the battery is dead or dying. The battery is often a fairly small, inexpensive fix that most people do on their own.
Your GMC key FOB is powered by what amounts to a circular watch battery that is readily purchased at any retail store, including a grocery store. They can also be found for just a few dollars.
The only challenge some will have is removing the back cover from the key FOB in order to check what kind of battery is inside. They are otherwise fairly easy to remove with your fingers or a fork or butter knife.
Your warranty
If your key FOB is free of damage, you physically have it, and you've tried replacing the battery – don't fret – it might be under warranty.
Warranties often provide coverage for FOBs. Check with your dealership to see if they cover FOB replacement in the event of a malfunction. The best part is that warranty coverage is often free.
I lost my GMC key. What's the best way to replace it?
Now that we've talked about the easiest methods of getting a car key replacement or fixing your GMC car key, we'll look at methods of replacing your key FOB.
Going to a dealership, and how much key replacement costs
Here are some positives and negatives of heading to your local dealership for a key replacement.
Positives
Speed
A dealership isn't overwhelming busy, replacing a key should be about as quick as an oil change and is generally done in less than an hour. GMC doesn't have an especially complicated process for reprogramming their keys. Speed is especially nice if your dealership is nearby and you can get there they are open.
All the functions
Some GMC key FOBs have extra functions regarding things like climate settings, remote start, or a remote tailgate lift. A GMC dealer can for sure get a key FOB reprogrammed for the purpose of doing everything your key FOB can do. You won't be missing out!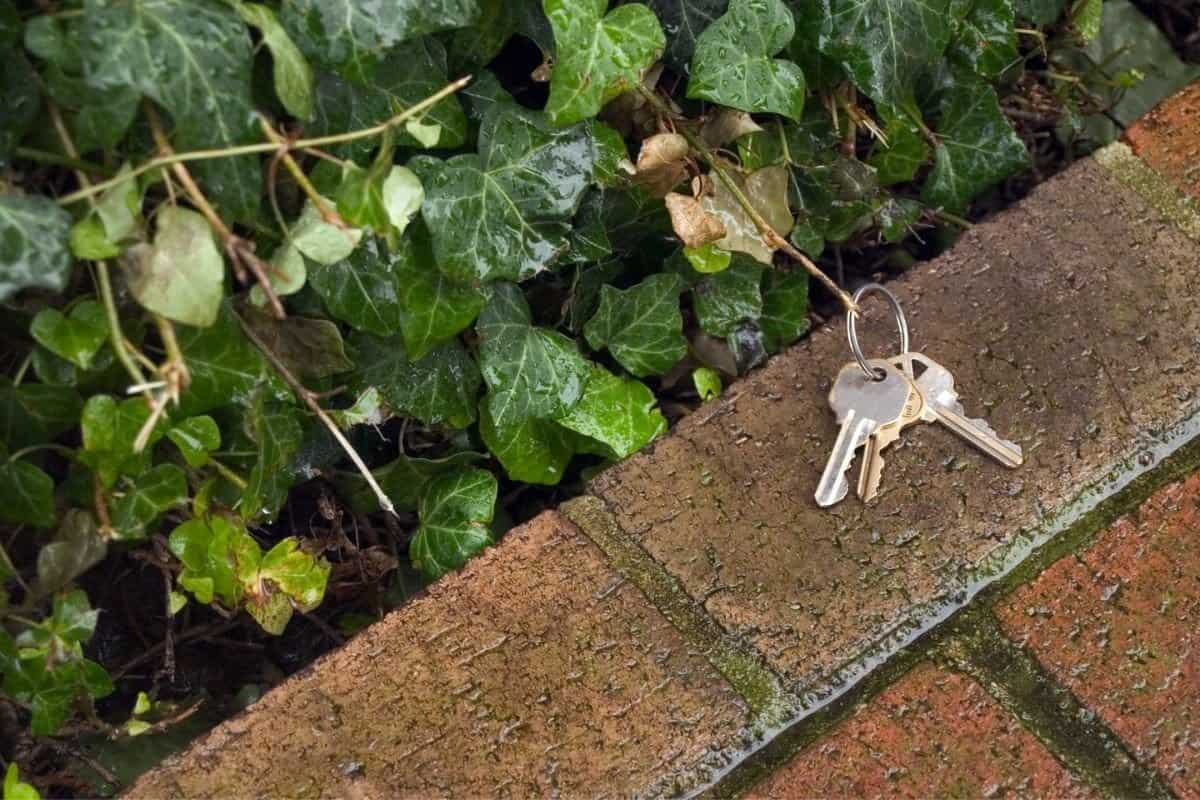 Warranty coverage
A new GMC key FOB purchased at a dealership will have some level of warranty coverage in the event the key malfunctions.
If you have future issues with the key FOB, you'll have some help from the dealer and GMC getting it replaced or fixed – often without you paying for much of anything.
Negatives
Do you have a dealer nearby?
There are fewer dealers in the United States than there are two smaller automotive shops. You might have to drive a little way to get to a dealership.
Busy
It's possible that our positive about speed is canceled out by a very busy dealership. With that said, other options like online and other mechanics will still be slower to ship to you
Price
Here is the worst part: A GMC or GM dealer can replace your key FOB and reprogram it, but you'll probably pay upwards of $250 for a complete reprogramming.
This is the most expensive option in terms of getting your key FOB replaces, but it certainly can be balanced out by overwhelming positives to people who are time-critical.
Having a locksmith replace your GMC key
Locksmiths aren't just there when you lock your keys in your car or have a broken lock. They can help in key replacement situations.
Positives
Convenient
A locksmith service comes to you – you don't need to move your car. You could have a locksmith come to your home or work – wherever your car is located.  This is especially convenient if you have no keys left and can't move your vehicle.
Less expensive
Locksmiths often cost less than dealers. You can still expect to pay $200 or more to replace a key, but that is an improvement.
Programming
Most GMC keys don't require much special skill or software to make them work. A locksmith could program to key for you, in addition to making or "cutting" a new key for you.
Timely
Most locksmiths offer key cutting 24/7. While they might charge more for a late night or early morning call, paying some extra money can beat waiting for an important event – until a dealership or availability or a local shop opens.
Negatives
Ask first
Ask the locksmith if they can properly program your GMC key. Not all of them necessarily know- how to, as they aren't factory trained. Still, the process should be relatively simple.
Price
While less expensive than a dealership, you'll still be shelling out some cash to get a new key right away.
Buying a key online
Replacing your GMC key by buying one online can be a loaded idea. Let's explore some of the positives and negatives.
Positives
Price
Buying a key FOB replacement online can often cost under $100 for your GMC. There are many websites that offer basic key FOBs as well as ones similar to your current.
This is most often the cheapest option.
Negatives
Time
Shipping will often take a day or two at least, or be more expensive for faster. If you have a few days to spare, this is a good idea.
Reputable Sites
Be sure to check for the reputation of the website you are ordering from. It's too easy for a website to send you the incorrect product or describe it poorly.
Check to be sure the website has adequate reviews and a return policy.
Reprogram
In the event that you want more reprogramming done for actions like remote start and tailgate, you might need to bring your key FOB to a mechanic or specialist anyway.
You might end up paying labor costs anyway, but it's still cheaper than a dealership and buying the hardware and their time.
Do you need all your key FOBS abilities?
Ok, here's the hard part to decide. How often do you use the features within your key FOB? If you have five buttons, like remote start, remote unlock, remote lock, remote trunk release, etc – do you need all of them?
The point here is that you can save money by buying a less complex key FOB that better fits your needs and wallet. You might be able to reprogram your key FOB yourself.
If you don't need all the abilities, we suggest you just buy a key FOB from a reputable site online and reprogram the key.
How do I reprogram my key to my GMC?
The answer varies, and you can find lots of videos online related to your particular vehicle and FOB. YouTube is an excellent start for the purpose.
If you'd rather read, one option is to consult your vehicle's manual, as it may detail how to at least pair a key FOB to your vehicle for the purpose of starting a push-button start vehicle.
How can I keep track of my GMC keys?
One of the best ways, tech speaking, to keep track of your GMC keys is to use a Bluetooth "tile." These can be applied to just about everything, and their purpose is to make plenty of noise when separated from a Bluetooth source, like a phone, by too far.
These make it easy to avoid dropping your keys by accident or later finding them wedged into a sofa cushion after you already replaced the key.