Replacement Nissan Keys: Cost To Buy And Where To Get Them!
This post may contain affiliate links. As an Amazon affiliate, I earn from qualifying purchases.
Getting a key replaced for your Nissan vehicle does not need to be difficult. But how do you get a new Nissan key in a safe, reliable way? Replacing a broken key or getting a new Nissan key is relatively easy, as the keys don't often have too much technology built in.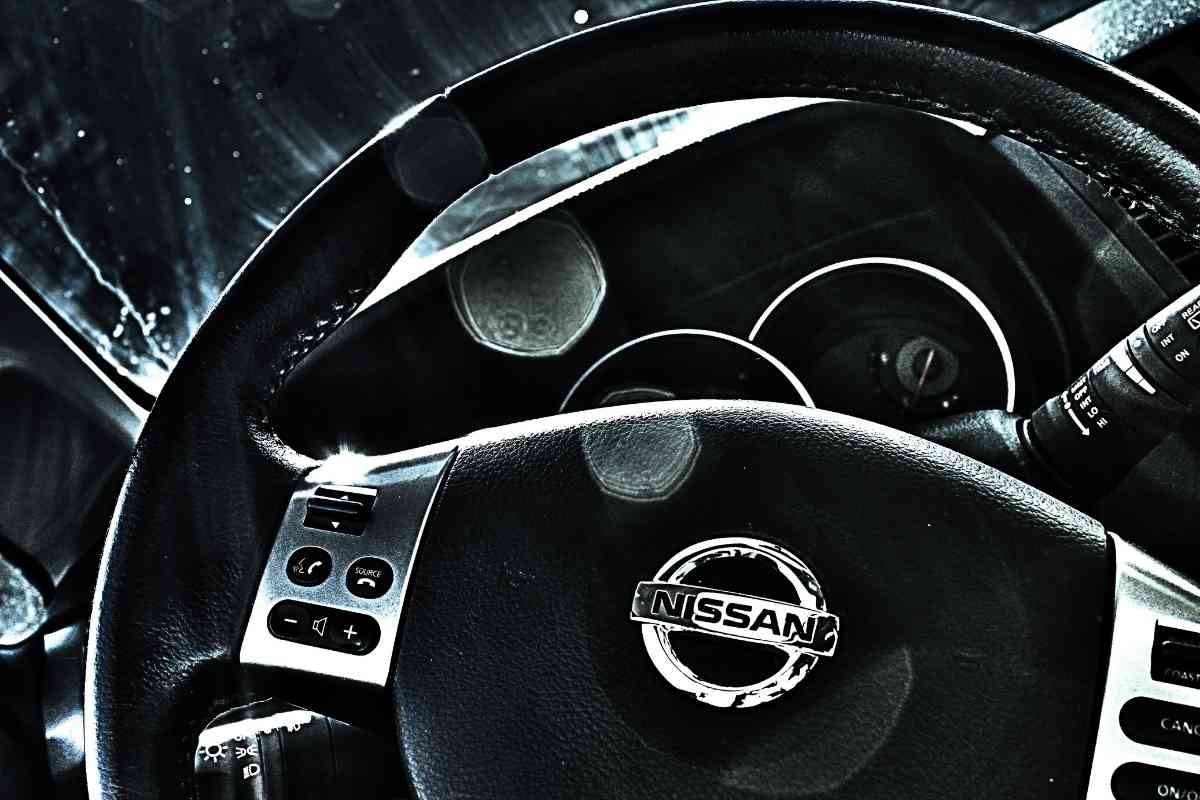 Table of Contents
Replacement Nissan Keys
In the case of a key from Nissan, one can replace the keys either in person at a dealership, or they should have the option to order a key FOB online. There are major differences between the two setups in regards to speed and price.
Let's explore the advantages and disadvantages of each method of getting a new Nissan car key. Do they need reprogramming or any special skills, or is reprogramming possible in your own driveway or garage? What is the pricing like?
We've helped customers replace keys and done a bit of reprogramming in our own driveway. We'll find good sources to buy from online, too.
Out with the old car keys
A couple of decades ago, key FOBs didn't do much. A Nissan key could be a single key that was inserted into the ignition while everything else was controlled by buttons within the vehicle. Remote start or remote keyless entry was not widely available.
Keys were also fairly cheap to replace because they simply involved a machine that could cut soft metals the same way they would replace a house key. Key fobs have changed a bit since the 1990s.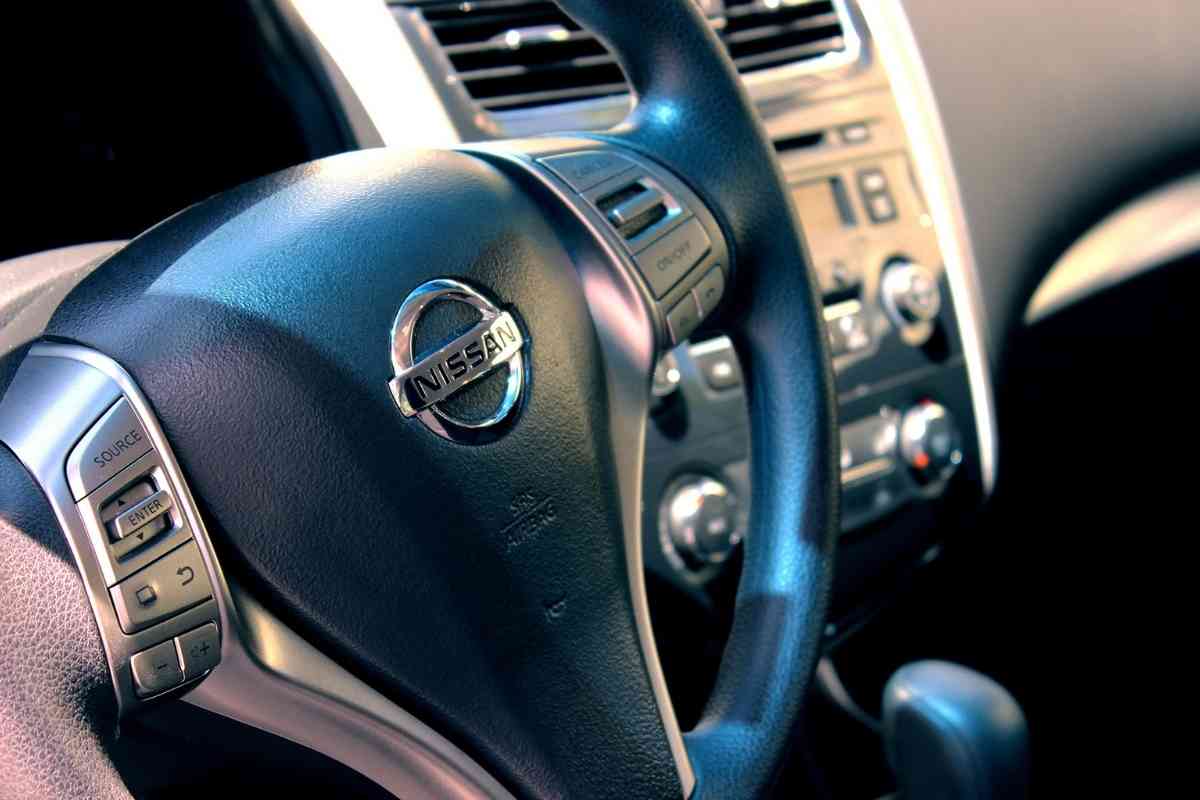 First, check your battery
If your key FOB isn't working, check the battery first. Batteries for a Nissan key FOB are very inexpensive compared to replacing the key FOB.
How to replace your key
We are going to discuss a few options for replacing your key, including a local dealership/mechanic and ordering online. We'll outline the advantages and disadvantages to each.
The Dealership
The dealership is a physical location from Nissan that sells new and used cars, though you'll more specifically want the service department in most cases. You probably have a Nissan dealership within 20 miles if you live near a major city.
Advantages
Speed
In most cases, a Nissan dealership's service department can copy and reprogram a key within a couple of hours. You'll want to call ahead or make an appointment if possible to verify the timeline, but the process of getting the key and reprogramming should be quick here because the dealership should have keys in stock.
Knowledge
People who have lost or broken their Nissan key do not always have the knowledge to reprogram their keys or look up how. A Nissan technician has probably reprogrammed dozens of keys and knows how to do so pretty quickly.
Warranty
A new key FOB from a Nissan location generally comes with a warranty that covers it in the event of a malfunction. If your lock button does not work in a few months, you can bring it back and usually have the dealership and Nissan help you out for little to nothing.
Authentic
A Nissan dealership should have new, authentic key FOBs in stock. We say this because some online vendors offer key FOBs that are not really from Nissan.
Disadvantages
Price
The dealership will be the most expensive option for most Nissan owners. You can expect to pay around $150 to $200 – which is actually fairly low because Nissan doesn't have particular software to program their Intelligent Keys.
Believe us, there are other dealerships and manufacturers with unique processes that ask for at least twice the money
Learning
Have you ever wanted to learn something to avoid repeating the same problem? You probably won't get that with the dealership. The dealership won't let customers come back into the service bay – at least in most cases.
This means that the technician can carry out your reprogramming quickly, but they may not be willing to show you how to do it.
Potential wait
The advantages here are a spectrum: While speed is definitely an advantage for a Nissan dealership and getting new keys – you might have to wait if they become very busy. This is why we suggest calling ahead.
Online
There are many websites selling new Nissan key FOBs, and some are reputable.
Advantages
Price
You should save at least a hundred dollars by ordering a new key FOB online versus going to a dealership to get a new one. Part of the price comes from the customer just ordering a key FOB and not taking a technician's time.
Options
In some cases, you have the option to buy a less robust key FOB. Don't need your key FOB to open the trunk? You might be able to find one for a few dollars less that doesn't have as many options.
Your own pace
If you don't urgently need a key FOB, online shopping is great because you won't be in a rush to go to a dealership.
Disadvantages
Speed
While you can pay for faster shipping is – is it worth it? In the world of online selling, the key FOB order needs to be received, picked out in a warehouse, put in a box, and sent on a truck or airplane. The process can take a few days, especially if you want cheap shipping. If you have the time, go for it!
Trust
Online retailers don't always have good intentions – or good products, or good customer support. We strongly recommend looking up ratings for any website that offers key FOBs to see if they get good ratings. You can at least minimize the chances of problems.
Reprogramming
You still have to program your new key FOB to your Nissan. This isn't a hard process, but some people don't want to spend the time or energy.
One thing to note here: if the website doesn't say explicitly that the key FOB needs programming to work, you might want to avoid that website.
Warranty
Problems with the key FOB are not going to be covered by the dealership or a mechanic. Some websites have better warranties than others. Check out their returns and warranty section to see if they offer anything in the event of failure.
Locksmith
Advantages
Speed
A locksmith is generally available fairly quickly. Most of the time, they can come to help you the same day.
Locations
Locksmiths are mobile. They will bring their vehicle and equipment to you. This is also helpful in the event that you have no keys left and can't leave.
You can also avoid going to a dealership. A locksmith's mobility is one of their biggest assets, especially if you can't start your car.
Price
The price is more middle of the road. The locksmith pricing should be somewhere between the dealership price and online price – because they also can program the key for you.
Disadvantages
No warranty
While the locksmith might warranty any service, a dealership won't offer a warranty on any equipment they provide.
Make sure
It's a good idea to call a locksmith to make sure they have a key FOB in stock for your vehicle, and it has the functions you want. Not all locksmiths will carry a big variety of key FOBs, and doing a little research will help you avoid an awkward waste of time.
Before you buy a key FOB, check your warranty
Did you recently buy a new Nissan, or certified preowned? Check your warranty paperwork before replacing a defective key FOB on your own. You might still have coverage on parts, including a poor key FOB.
You'll have to go to a dealer to get the key FOB, but the most you'd have to pay would include a deductible for the purpose, which is still cheaper than buying a key FOB even online.
You should also check your car insurance coverage to see if anything is covered in the event you need to tow your car. Locksmiths are widely available, but if you are some place out of the way or no one is available, you can at least move your vehicle somewhere.
Programming a key FOB for Nissan
We have included a few of the steps needed to reprogram your key FOB. This might not work on every single FOB and vehicle – but it's certainly worth a try.
Get inside your Nissan with your key, then lock the doors
Insert the key into the ignition without starting the car. Repeat this process 6 times.Wait for the Nissan's hazard lights to flash – this could take up to 10 tries in some cases.
Put the key back in the ignition and turn the key until you reach accessory or auxiliary mode. The electronics will turn on, but the engine will not.
Promptly press any button on the Nissan key – unlock, lock, trunk, or horn. See if it worked. Do this quickly!
Get out of the vehicle and walk a few feet away from the car. Try one of the buttons on the key FOB – like locking your doors. If it locks, you did it right!
The key FOB doesn't require specific software, so the only things that could go wrong with the process are having a nonfunctioning key FOB or doing things in the wrong order.
What does a Nissan Intelligent Key do?
A Nissan Intelligent key has the capability to lock and unlock doors in nearly all cases. Some trims and models also have the ability to remotely open the trunk of the vehicle
Others also include keyless entry so you can keep your key in your pocket, and even start the car with the key in your purse or somewhere in the vehicle.
Some regular key FOBs only offer remote lock and unlock.
Can I upgrade a key FOB?
Most of the time, a vehicle's key FOB comes with all the features it was meant to have. On the other hand, it is possible to add remote start and remote unlock to your vehicle, though you'll need more service than a replacement key FOB to make it work.
The biggest upgrade possible with a key FOB would be distance. It is possible to get a key FOB that can remote start from further away, which would be handy for people in hot or cold climates who park too far away from their vehicles.