Replacement Volkswagen Keys: Cost to Buy and Where To Get Them!
Sometimes, the unforeseen occurs, and you lose the keys to your VW. How do you find a replacement key? What do they cost and where should you buy them?
Whether it is because the dog carried away your set to bury in the backyard, or you find yourself stranded because the fob is not in the car, losing car keys (and remotes) can be a royal pain in the you know what. While it used to be that you could go to a hardware store to have them cut a duplicate, nowadays, there is a lot more involved. Keys have to be cut, remotes programmed to your specific car, and technicians have to be paid more for a job that takes about ten minutes to perform.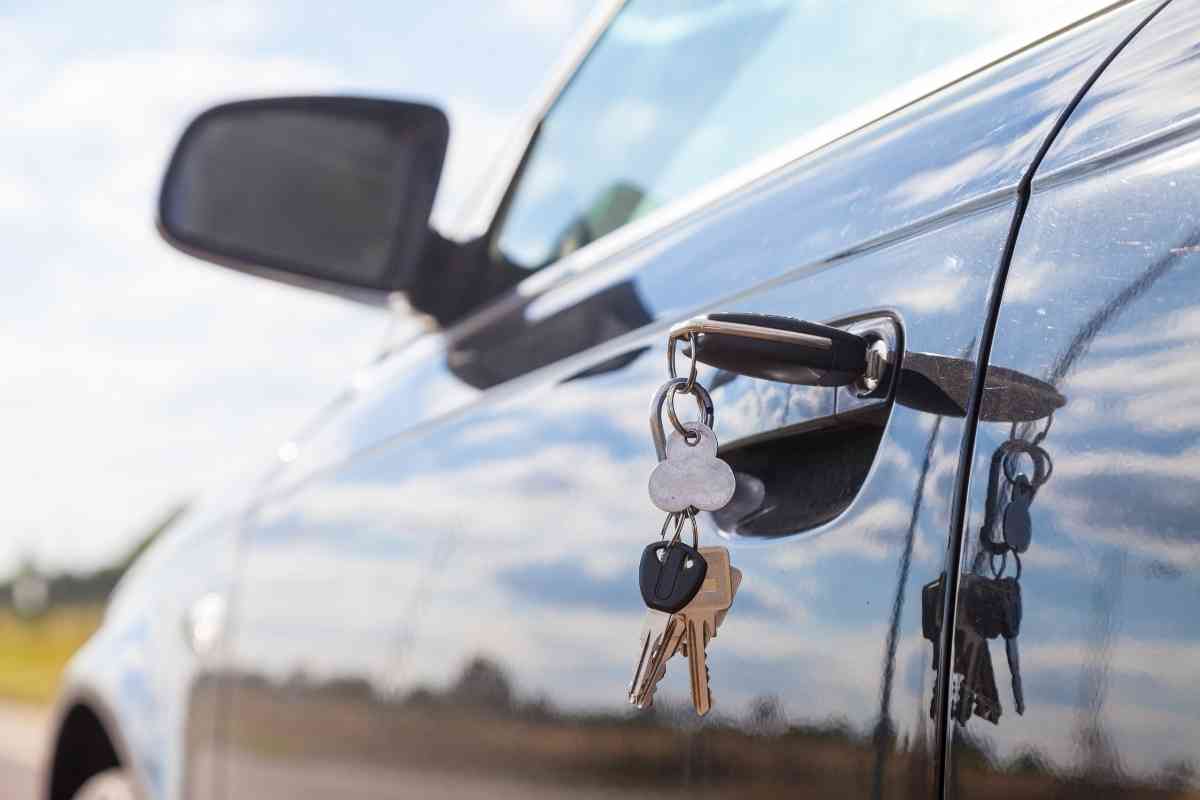 Table of Contents
Where can I get replacement VW keys?
If you own a VW, there are two options for finding a replacement key. First, you can go to the dealership's service department and have them perform the task. Second, you can have a locksmith come to your location. Neither will work until you prove you are the rightful owner.
The last thing you want to pay for is something you shouldn't have. You can often get a key cut to drive the vehicle and skip the remote entirely. You need a fancy remote to sync with your car on push-button start vehicles.
Can you save money purchasing a remote from eBay? Will an aftermarket remote work? What if you are stranded? Isn't a replacement key included in the manufacturer's warranty? There are lots of questions.
So, let's take a moment to explore this issue. You would be surprised how many times a dealership has to reprogram a replacement key. Because if you are without a key and your car won't start, the truth is you aren't going anywhere until it gets fixed.
What Are My Options for Key Replacement on a VW?
As mentioned above, there are only two options for key and/or key fob replacement. You can venture up to the local dealership and have a key cut (if it is a basic keyless entry fob), or you can have your vehicle towed to the dealership (to program a push-to-start remote). 
On push-button start cars, the car and the new remote must be present for the reprogramming of the new remote to be successful.
A mobile locksmith is another option, but the risk is that they may not have to parts or the expertise to do what you need. If it is just a basic key that needs to be cut, so you can get on your way to work, this is an excellent option.
(A locksmith is much faster than having to carry yourself to a dealership). The locksmith is often cheaper as well, and of course, there is the added convenience of just making a call and having another cup of coffee while they speed toward your location.
But if you have a fancy remote that slices and dices and makes Spanish omelets, so to speak, a locksmith may not have the part handy or be able to reprogram it as well as a VW technician.
If this is your situation, you should always ask to try and get a sense of the locksmith's capability.
Don't risk purchasing a remote online and taking it to someone to program. It might not be the right remote, and often used remotes cannot reset to match your car. (the dealership may tell you that they tried and the computer couldn't take it.)
What Kinds of Keys and Fobs Does VW Use?
Over the years, VW has used various keys and fobs for their vehicles. Here is a brief explanation of each one. For several articles on getting replacement keys made for specific vehicles, see the blog at fourwheeltrends.com.
Basic Key
If you are driving an older VW before keyless entry was a thing (the early 80s), or your car is a base model, then you probably just stick a key in the ignition, start your car, and go away. This kind of key is the easiest to find a replacement for. Any hardware store can cut a duplicate (if you have a key to copy – if that is what you need).
Otherwise, have the locksmith come out and do his thing. The key might look different (be a large metal key rather than a smaller, rubber-handled key, but then you don't need it to look right to start your car.
Basic Key and Separate Lock/Unlock Fob
This is the kind of set-up that came out when the keyless entry was being offered. There is a key that can be used for the door and the ignition, along with a remote with a couple of buttons on it – lock, unlock, and panic button or trunk unlock.
Again this is a straightforward key to replace because you do not need the remote to start the car. You can have a key replaced, drive to work, and have someone sync the remote at a later time if you are in a hurry. (The only drawback is that you will have to get used to locking and unlocking your car with a key in the door until you program the remote).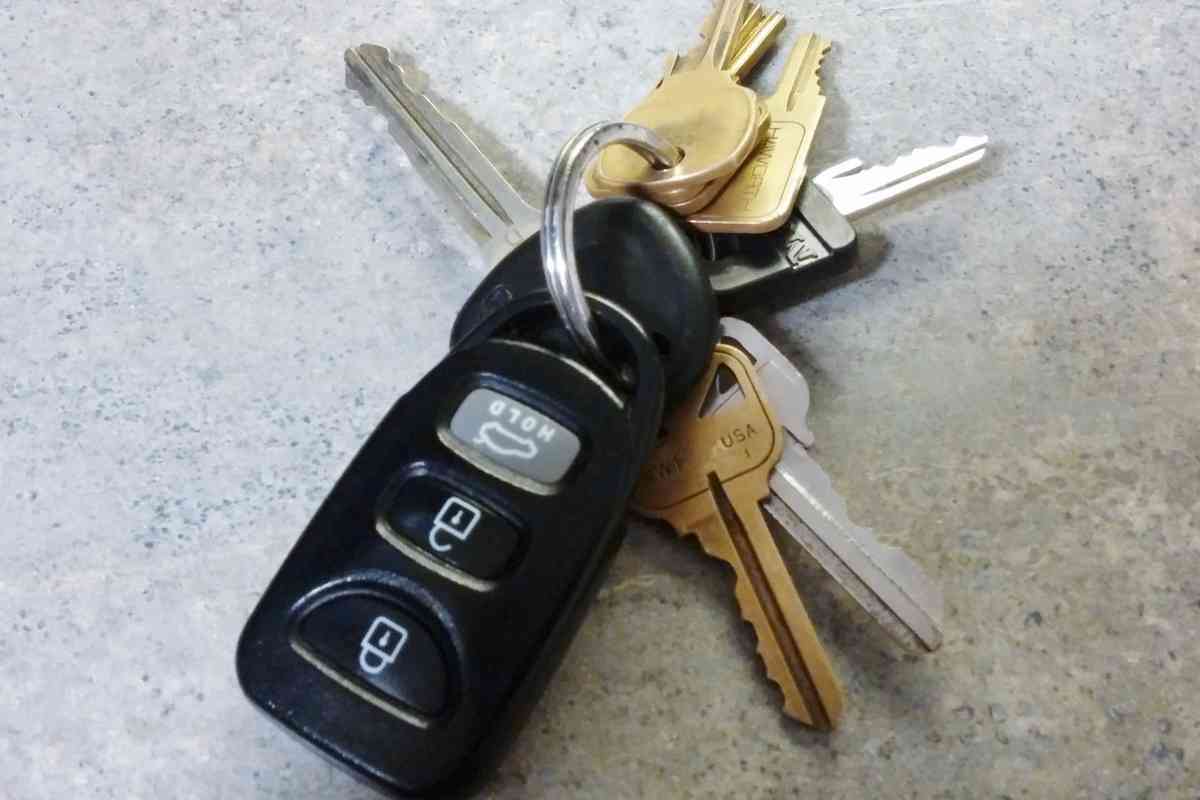 Switchblade Remote with Key
One of the key designs that many automakers have used is a switchblade key. This remote has a few more buttons and a metal key that folds into the side of the fob. A simple press of a small button releases the key, which you then insert into the ignition.
Again, you do not need to program the remote to have a key made that will start your car. This is an advantage if the locksmith cannot get a hold of the right switchblade remote for your car. At the very least, they can get something cut that will get you on your way.
Push Button Start Vehicles
If you are a person who loves the push-button start of your VW, chances are you might be reconsidering that right now. A remote that works in conjunction with a push-button ignition is the most challenging and costliest option.
The new remote must be synced with your car, and while a locksmith might be able to do it, chances are you will be towing your car to a dealership.
(Although, I think a large dealership that loves its customers might provide a service similar to a locksmith, where a technician could go to a customer's home and perform programming of remotes, as well as other simple duties. Customers could pay a monthly fee for the service).
The trouble with towing your car to the dealership is the time it takes, compounded by the fact that most service centers are bustling. You will likely have to wait until the technicians can squeeze you into their busy, already overbooked schedule. You are not going anywhere until you get that expensive remote and your car talking to each other.
What Legal Documents Do I Need?
This is a question that a lot of owners are unfamiliar with. You will need to prove that you are the rightful and current owner of any vehicle where you are trying to get a replacement key. There isn't a dealership or a locksmith who will take on the liability of cutting a key just because someone says that they are the owner.
You will need the registration and a current driver's license (to prove you are who you say you are). Otherwise, no one is going to be cutting anything.
Dealerships and locksmiths are so stringent in this matter because they are trying to protect themselves legally. Imagine a world where any locksmith could cut any key for anyone who claimed to need one. (Someone could have a key cut to your VW Passat and steal your car).
Don't think that you can show your insurance card to prove you are the owner, even though the card has the VIN of your car printed right on it.
The insurance card only shows that you insured the car, not that you own it. The Title will not work either. That document shows that you owned the car once, but the car may not be tagged appropriately.
So, if the parts guy behind the dealer counter cuts you a key, and you go out in a car you are not legally supposed to be driving, you can see how a grieving family might come after the guy who cut the key.
Cost of Replacing Volkswagon Keys
A basic key and remote are not that expensive. The remote and key cut will cost you less than a couple hundred dollars if you include the one hour of labor the technician will charge for reprogramming it.
If you just need a key, expect a charge by the dealership or locksmith for the process (a dealership I worked at had a $60 cut fee).
A push-to-start key remote is much more expensive, from a few hundred to many more. The dealership will charge you one hour for reprogramming, but because this type of remote is more sophisticated with more gadgets (power liftgate or remote start), it is more expensive. Be prepared to pay close to 400 – 500 for a typical VW push-to-start remote.
Warranty Cover Replacement Volkswagon Key
No, it does not. The comprehensive coverage you have from VW is for mechanical breakdowns and does not include keys or remotes. For a review of the warranty that VW offers, click here.
However, you might have purchased a key replacement policy (many dealerships sell them) when purchasing your car. This is a separate warranty from the manufacturer and is administered through a third party (Fidelity, JM&A, Allegiance, Assurant, etc.). If you believe that you purchased a policy, check your paperwork, or call the dealership to find out.
What If I am Stranded and Need a Key Now?
If you find yourself on the side of the road and cannot find your key anywhere, the best thing to do is call a locksmith to see if they can come to you and cut a key. If it is a simple key, you will pay their fee and be on your way in about an hour.
If your car is push-button and the locksmith does not have a remote program, you will need to call a tow truck. VW has an excellent roadside assistance program that is operated 24/7, and they can dispatch a wrecker right to you.
The tow truck will come to your location, hook your car up, and carry it to the nearest dealership. (You should note that you will be spending the day at the dealership or, if it is after hours, sleeping in a motel somewhere so that the technician can work on it the following day).