8 Recommended Spark Plugs For A Dodge RAM 1500 5.7 Hemi
This post may contain affiliate links. As an Amazon affiliate, I earn from qualifying purchases.
A large variety of spark plugs are available in the market with advanced technology and unique features, which can make it difficult for you to choose a perfect fit for your Ram 1500 5.7 Hemi. So, what are the best options for you out there?
Iridium spark plugs are the best option for a Dodge RAM 1500 with a 5.7 Hemi horsepower engine. A 5.7 Hemi requires a spark plug to keep up with the high temperature and pressure within the combustion box. Double platinum spark plugs are ideal for short trips and lightweight loads.
Let's discuss the purpose of spark plugs, their types, and how often you should replace them. We'll also look at the best spark plugs for a Dodge Ram 1500 5.7 Hemi and the signs the spark plug is defective.
What is the Purpose of Spark Plugs?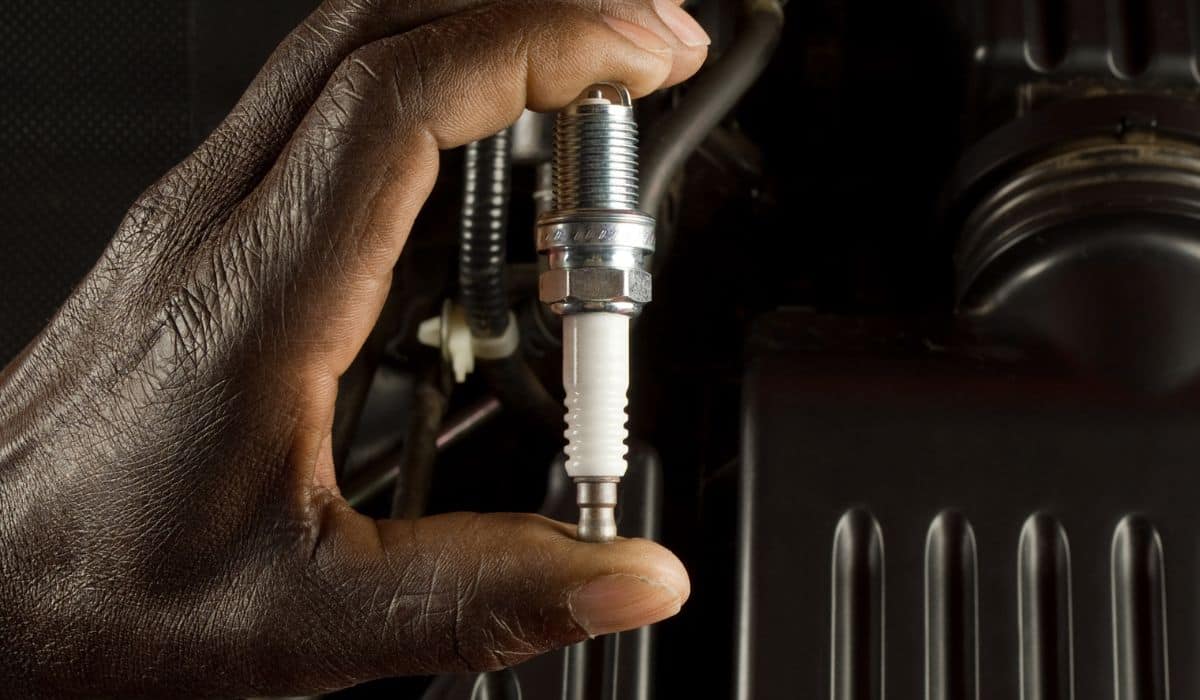 Spark plugs are primarily designed to ignite the fuel mixture in the combustion system, which eventually helps start the engine. However, they also work as cooling agents that prevent your engine from heating up. Spark plugs release the engine heat into the cooling system to maintain proper engine temperature.
A spark plug is an electronic component made up of iridium or platinum. Most spark plugs have components like:
Ribs: These protect the plug from spark fire and improve its grip over the plug body.
Insulators: These are made up of aluminum oxide ceramic for improving the conductivity and resistance of the plug.
A Shell: A plated body to protect against any external damage or rust and corrosion.
A Ground Electrode: This is usually made from nickel alloy steel to provide resistance to spark erosion and chemical erosion at high temperatures.
The Central Electrode: This is a metal wire within the plug that transmits electricity to the electrode gap.
Without spark plugs, you won't be able to start your vehicle at all. However, spark plugs do much more than create a spark to ignite the engine. A good spark plug may also increase fuel efficiency as less fuel and power will be required to keep the combustion system fired, and the engine running.
Spark plugs also prevent your engine and other motor parts from getting damaged, which saves you a lot in maintenance costs.
What are the Different Types of Spark Plugs?
The most common types of spark plugs are copper plugs, iridium plugs, single platinum plugs, double platinum plugs, and silver spark plugs. All these types are effective at igniting the vehicle's combustion system, but they do so in different ways.
You can choose any type of spark plug based on different factors like your budget and the vehicle combustion system.
Here are some of the most commonly used spark plugs:
Copper Spark Plugs
Copper spark plugs are some of the most commonly used because of their cheaper cost and efficiency. A standard copper spark plug is coated with a nickel alloy to protect it from external heat and pressure.
Suppose you have a high-compression and turbocharged engine. In that case, copper spark plugs are a good choice for your vehicle because the copper in the central electrode improves heat control and increases the plug's conductivity.
However, since this is the cheapest plug option, it also has the largest diameter, which requires more electrical energy to generate a spark. The nickel alloy is also not strong enough to hold high pressure and temperatures, so it will likely wear out quicker and can create problems with the spark plug.
Single Platinum Spark Plugs
Single platinum spark plugs have a platinum disk coated on the tip. It generates more heat and decreases its weathering from the tip, which helps to increase the plug's life span. These are more durable than copper spark plugs but are costly and usually used in luxury vehicles.
Double Platinum Spark Plugs
Double platinum has a platinum coating on the top of the spark plug and its center and ground electrodes. These increase its resistance to high temperature and pressure and the plug's ability to withstand moisture and debris.
However, it's even more expensive than single platinum spark plugs and not as common.
Iridium Spark Plugs
Iridium spark plugs have a high melting point and a thin wire central electrode, making them more efficient. It also has a long lifespan, as iridium is more robust than copper and platinum. The only thing you may find concerning is its high price because iridium is an expensive metal.
Silver Spark Plugs
Silver spark plugs are the most uncommon ones and are coated with silver. They are effective for low-power cars and bikes but often fail against heavy temperatures and pressure because the material is not strong.
These spark plugs are often used in motorcycles and result in less wear and tear on the engine due to the better conductivity of silver.
What Type of Spark Plugs are Needed for a 5.7 Hemi?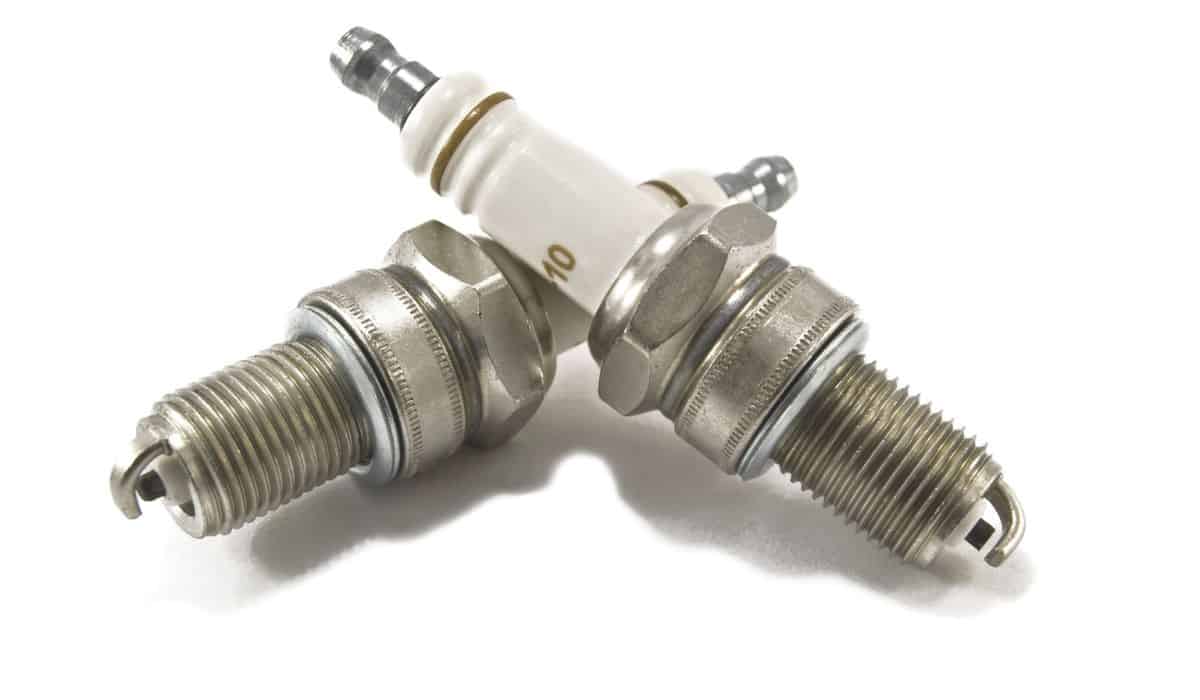 Iridium spark plugs are the best for 5.7 Hemi engines. These spark plugs are more robust, have a higher melting point than most other spark plugs, and can reduce emissions.
The 5.7 Hemi is a very powerful engine because it has 370 horsepower and high torque. You'll need a spark plug to handle this pressure without damaging the 5.7 Hemi's engine.
You can also choose double platinum spark plugs if you usually run the engine for shorter trips or with lighter loads. However, they will wear off much sooner than iridium spark plugs, so you're better off getting a quality option the first time.
When choosing a spark plug for a 5.7 Hemi engine, you'll also have to consider your budget, as the best spark plugs are often coated with expensive metals. Single platinum spark plugs can help if you have a low budget, but you'll have to change the plug more often because it has a very low melting point and less resistance to high temperatures.
You should never choose a copper spark plug as it doesn't contain any material that can resist the temperature produced by a 5.7 Hemi engine.
What are the Best Spark Plugs for a Dodge RAM 1500?
Many spark plugs for RAM 1500 are available in the market, but the best among them is 16 pc NGK Iridium IX spark plugs.
Let's look at the top spark plugs that you can use for your Dodge RAM 1500:
NGK Iridium IX spark plugs
The NGK Iridium IX spark plug is ideally designed for the Dodge RAM 1500 and other similar trucks. The iridium material on the core makes it resistant to high temperatures, and this spark plug won't wear away quickly. In addition, it generates a spark quite smoothly and is used in various heavy-duty trucks.
If you're looking for a quality spark plug for your RAM 1500 and don't mind a slightly more expensive option, the NGK iridium spark plug is ideal.
Bosch Automotive Double Platinum Spark Plug
When choosing quality engine parts, Bosch is one of the most reliable brands. The double platinum coating makes these spark plugs more durable and resilient to heavy engine pressure and high temperature from within the combustion system.
You can rely on these plugs if you have high-performing RAM 1500. These spark plugs are also rust and corrosion-resistant, have a lower risk of ignition misfires, and are available in a range of sizes.
However, this isn't for all models of the RAM 1500, and you'll have different results depending on which model you have.
Mopar Spark Plugs
Mopar spark plugs are one of the best for the RAM 1500 5.7 Hemi. The nickel material makes it powerful enough to resist the heat and pressure levels of the RAM 1500. It also protects against external debris, is resilient to corrosion, and has superior heat transfer.
However, you'll have to search for a Mopar spark plug that suits your Dodge RAM 1500, and you may have to adjust the size sometimes.
NGK 92174 Spark Plugs
With a copper core and high-quality metal on the top, the NGK 92174 spark plug is one of the best choices to keep your combustion system faster and more effective. In addition, it's affordable and has a chrome base that will quickly adjust to your 5.7 Hemi.
Other features of this spark plug include corrosion resistance, efficient heat transfer, and affordability. However, installing it can be difficult, especially if you're not an experienced mechanic.
NGK Iridium IX Spark Plugs
The 16-pack NGK iridium IX spark plug can reduce emissions and give you better fuel economy. It has an advanced center and ground electrodes which allow a sharper ignition, and you can also insulate it to protect it from contamination.
This advanced design ensures that these spark plugs don't misfire often, and you won't have to worry about corrosion. However, it's not designed for all types of vehicles, and you'll have to find a size that fits your Dodge RAM 1500.
Champion Platinum Power 3570 Spark Plug
Powered by heat-active alloys, this spark plug can resist the high-temperature level inside the combustion box of a RAM 1500. Its unique design has a V-trimmed ground and wire center, which enables your engine to run faster. In addition, it has a platinum core, so you won't need to worry about its weathering.
However, while it offers a smooth ignition experience and may last longer than other spark plugs, it doesn't have the best heat transmission system, which may sometimes cause problems.
AP DTI Tune-Up Spark Kit
Designed for vehicles in the RAM Dodge 1500 category, this has been the most popular spark plug in recent years and has a high customer satisfaction rating. It also comes with 16 packs, making it powerful enough to deal with complex engines and high temperatures inside the combustion box.
Best of all, this spark plug kit comes with a complete set of wires and coils, making it easy to install. However, this process can take much longer than simple spark plugs.
OverstockDirect Genuine Laser Iridium Spark Plugs by NGK
If you're looking for another quality spark plug option ideal for a Dodge RAM 1500 and other similar trucks, consider these Laser Iridium Spark Plugs by NGK. They contain iridium, making the electrodes perform better to give you an improved ignition experience.
In addition, it produces enough power to start the engine instantly and produce faster acceleration. However, like other iridium spark plugs, these are expensive.
How Often Should You Replace Spark Plugs?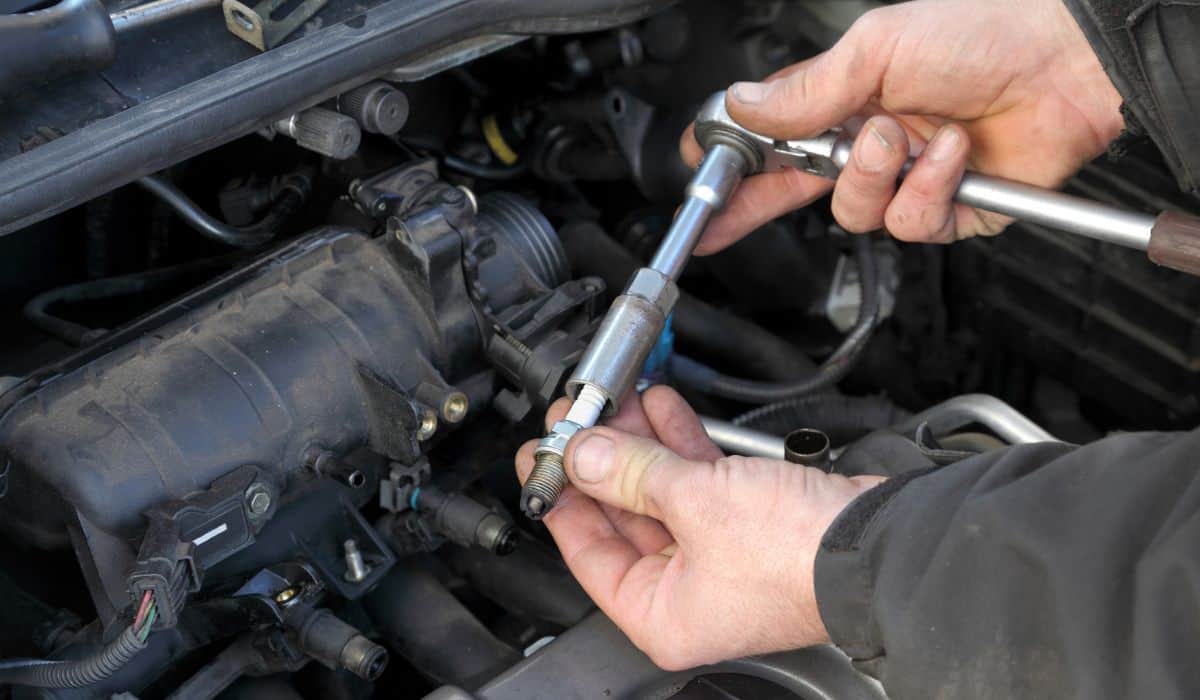 A standard spark plug is designed to run for 80,000 to 100,000 miles before needing to be replaced. However, if a spark plug gets damaged earlier, you'll need to replace it immediately.
You should generally change spark plugs every 20,000 miles as part of a proper maintenance procedure. How long your spark plugs last will depend on their material and maintenance.
If the plug has iridium in its coating and core, it can last for nearly 150,000 miles, but those made from copper may not even sustain 30,000-50,000 miles.
How often you replace your spark plugs depends on your vehicle type. A mighty engine will need a more powerful ignition to start. It will also generate more heat inside the combustion box, which is why platinum or iridium-coated spark plugs are recommended in most cases.
What are the Signs of Bad Spark Plugs?
You should always replace bad spark plugs as soon as you suspect there's something wrong. However, sometimes the signs aren't clear, so you may need to visit a professional mechanic to check whether your spark plugs are damaged.
Here are some common signs that your vehicle's spark plugs aren't working correctly:
Your engine may not start at all due to a faulty spark plug.
Your engine may heat up unusually because the plug isn't transmitting the internal heat out. In such cases, you'll have to check the problem immediately.
You'll notice more frequent ignition slips as the plug becomes unable to transmit electrical energy. So if you have to turn your ignition several times to start the vehicle, it's often due to bad spark plugs.
Replacing a faulty spark plug isn't too tricky, and you can do it yourself. Still, it's best to check with a professional mechanic to identify the underlying cause of the problem.