2023 Toyota 4Rrunner vs. 2023 Chevy Tahoe: Which SUV is More Spacious?
An SUV is a great option for daily commutes, long drives, and weekend adventures. As a car enthusiast, a more spacious model is the way to go.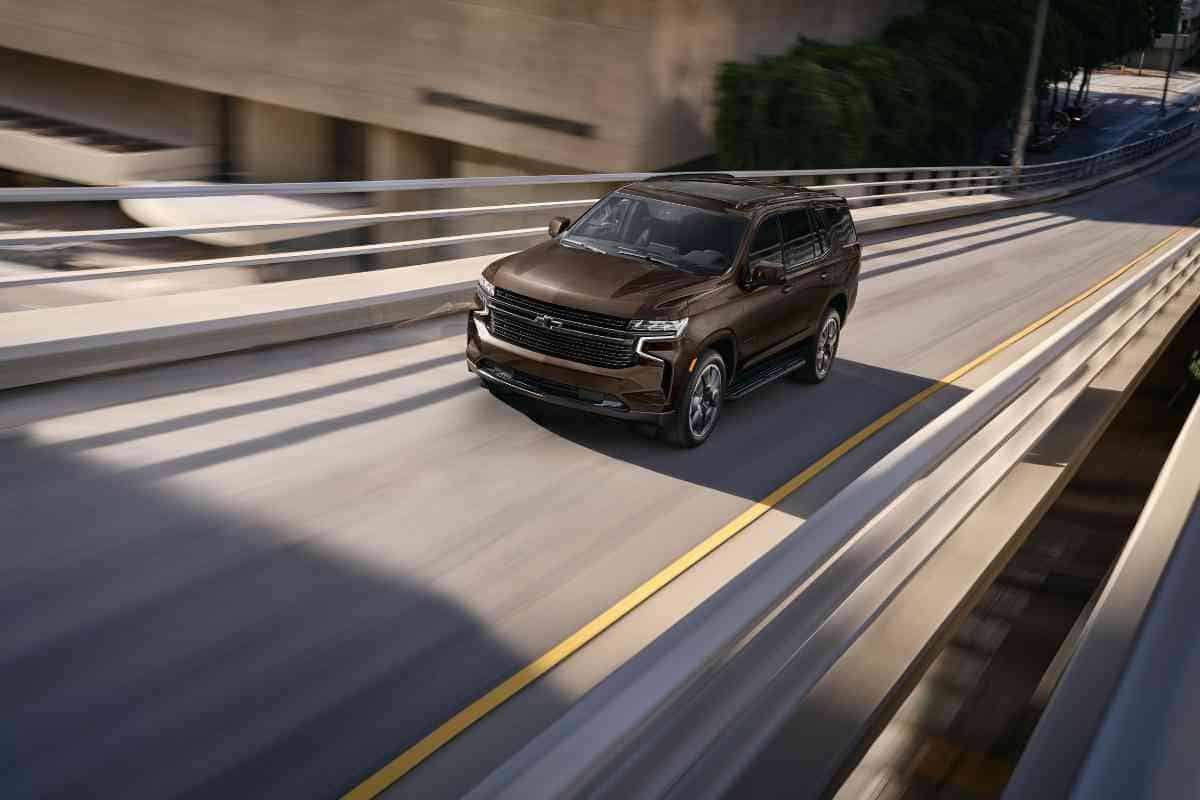 Is the 4Rrunner or the Tahoe more spacious?
The Chevy Tahoe is more spacious than the Toyota 4Rrunner. Besides having a generous cargo space, the Chevrolet Tahoe can comfortably accommodate eight people. The Toyota 4Rrunner can haul five to seven people.
We visited several car dealers with a list of questions concerning the new 2023 Chevrolet Tahoe and Toyota 4Rrunner. After speaking to the experts and viewing the two SUVs, we noted the similarities and differences.
The Chevy Tahoe is spacious and has plenty of standard features compared to the Toyota 4Rrunner. Still, we spoke to some experienced drivers about these autos. Here is our finding to help you make the right choice.
What Is The Difference Between The Toyota 4Rrunner And Chevrolet Tahoe?
Interior
The 2023 Toyota 4Rrunner and the new 2023 Chevrolet Tahoe can be used to haul kids to school, plan road trips or take epic adventures around the forests. The thing is, they are both spacious cars. But, which one has more interior space?
The 2023 Chevrolet Tahoe truck has more space with a seating capacity of eight people, while the Toyota 4Rrunner can accommodate five to seven people. We discovered that the Tahoe has more wiggle room to accommodate extra passengers.
The love and comfort make Tahoe an excellent SUV for adventures. Regarding luggage space, the new 2023 Chevrolet Tahoe outshines the 4Rrunner. There is enough space behind the first, second, and third rows adding up to 47.2 cubic meters. This gives room for luggage, gardening tools, and renovation supplies.
The Toyota 4Rrunner has some cargo space but can't be compared with the Chevy Tahoe. Besides, these SUVs are comfortable with adjustable and leather-wrapped seats. The difference comes in: the Tahoe got a heated steering wheel and some 4Rrunner trims come with heated driver's seats.
Performance
The Tahoe and 4Rrunner are different when it comes to performance. Let's get to know which one is more powerful with robust engine/s. The Chevrolet Tahoe performs better than the 4Rrunner.
The new 2023 Chevrolet Tahoe is fitted with three different engines. There is the 5.3-liter one that produces 355 horsepower and 383 lb-ft of torque. Another option is the 6.2 liter V8, which offers 420 horsepower and 460 pound-ft of rotational force. This V8 engine fits in Tahoe LS and high county trims.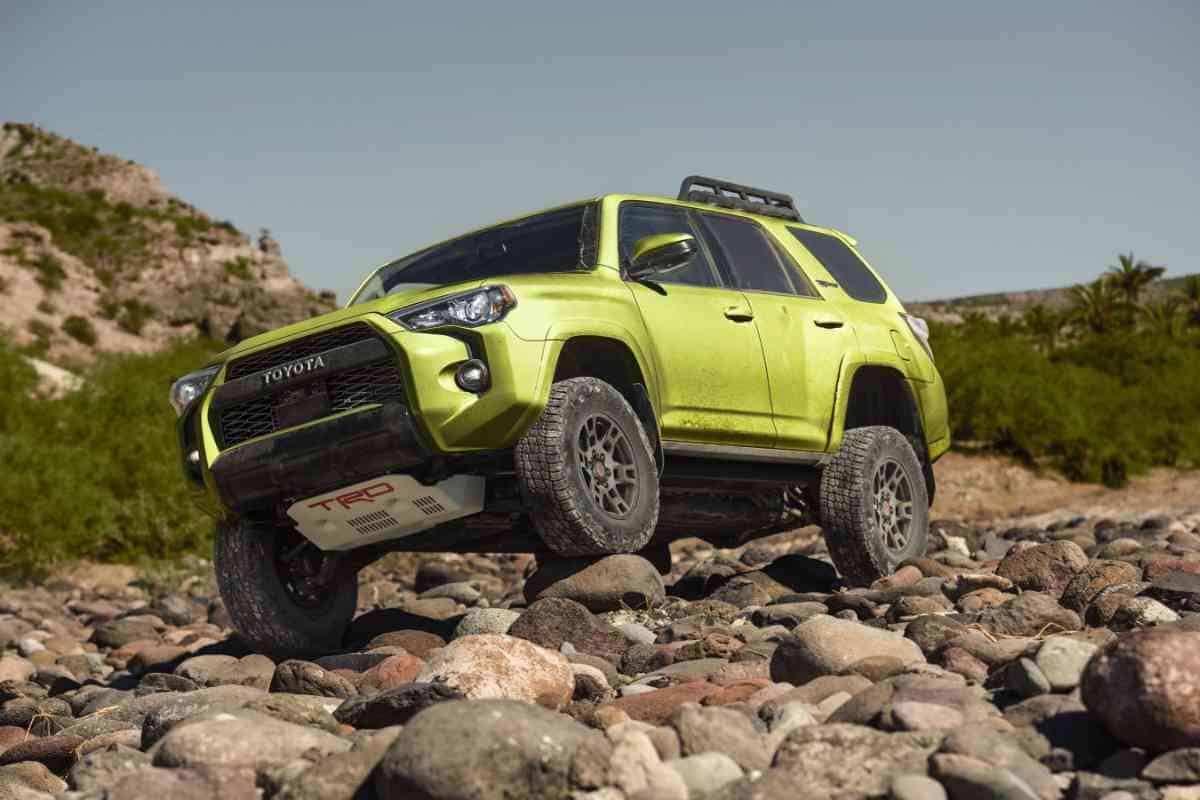 The 3.0L Duramax turbo-charged diesel offers 460 lb-ft of torque while producing 277 horsepower. The available plug-in hybrid model ensures uninterrupted maneuverability on the highway because these engines can be mated with ten-speed automatic transmission. Due to its powertrain, its towing capacity goes up to 8,400 pounds.
Chevrolet Tahoe operates with only one power option — the 270 horsepower 4.0 L V6 engine that offers 460 lb-ft of rotational force. This powertrain producing outstanding ft can only be paired with five-speed automatic transmission to provide a towing capacity of 5,000 pounds.
Though it's a powerful SUV, it can't beat the power of the Tahoe. Meanwhile, these SUVs are excellent when driving on terrains, dirt, and gravel, though 4Rrunner takes the lead. The Crawl Control system, four-wheel drive, and 5-speed automatic transmission provide outstanding grip when moving on rough surfaces full of terrains. But regarding fuel economy, Chevrolet Tahoe is better than the 4Rrunner.
Safety
The main difference is Chevy comes with Chevy Safety Assist, and 4Rrunner got Toyota Safety Sense P and star safety technology to offer a thrilling driving experience.
They both have Automatic Emergency Braking to stop your vehicle if you can slowly step on the brakes. The Forward Collision Alert warns you of incoming vehicles to avoid a collision. Another safety feature is the Lane Keep Assist, which works with Lane Departure Warning to keep in the right lane and sends a signal when the car takes a different lane.
The Front Pedestrian Braking is to stop your vehicle when a passenger is crossing the road. The intellibeam system is to detect lighting conditions to recognize incoming vehicles. It is easy to control the vehicle to avoid a collision.
Parking the Chevrolet Tahoe and 4Rrunner has been made easy using Front and Rear Park Assist. These system coordinates with enhanced automatic parking assist, reverse automatic braking, and rear pedestrian alert to help you park like a pro.
Price
When shopping for a vehicle, the price is one of the considerations. Everyone needs an affordable vehicle. The Chevrolet Tahoe and 4Rrunner are priced differently, with a significant gap difference.
Chevrolet Tahoe is expensive, depending on the trim level you need. Its maintenance cost is also high. The cost depends if the mobile auto is equipped with standard features. In approx, the 2023 Chevrolet Tahoe cost $54,200.
On the other hand, the 4Rrunner is an affordable SUV and cheaper to maintain. With a few thousands, one can get a used 4Rrunner, but considering the 4Runner year is vital. By making a comparison, 4Rrunner is cheaper.
Infotainment
Chevrolet Tahoe and Toyota 4Rrunner have a user-friendly infotainment system with Bluetooth functionality, live streaming, Apple CarPlay, and Android Auto capabilities.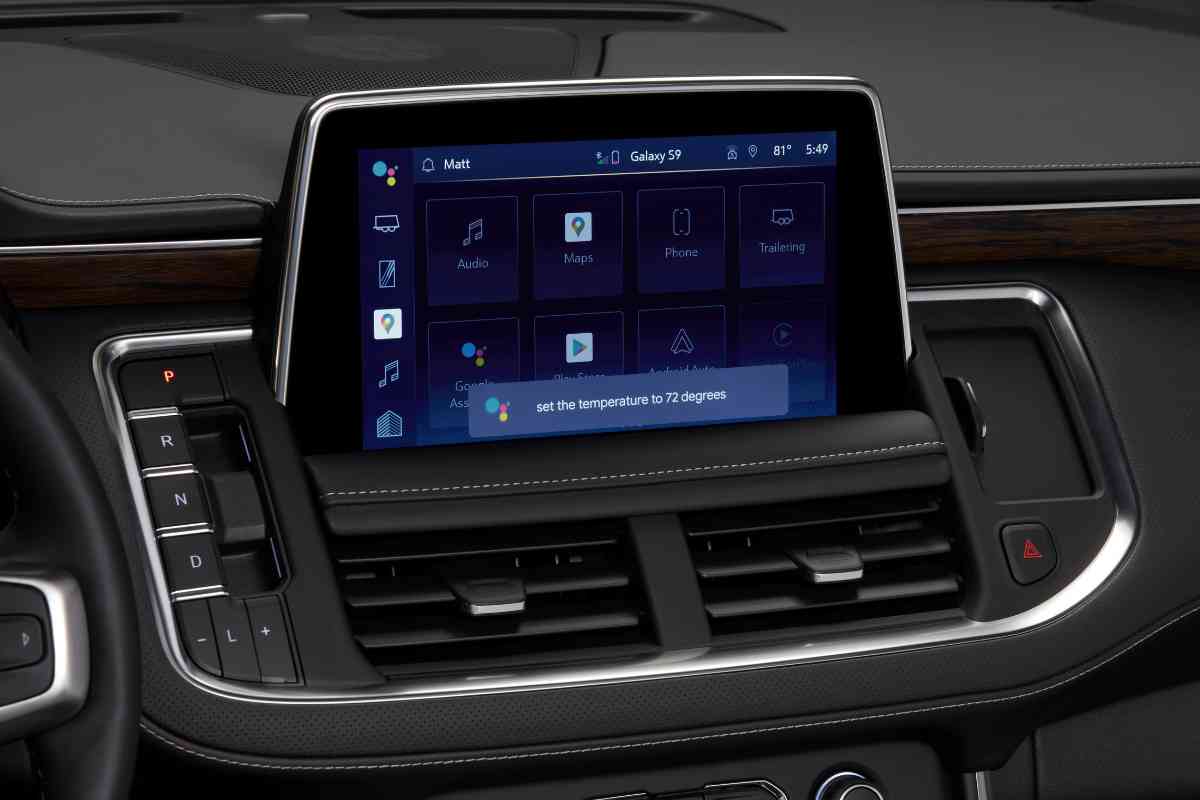 The Difference can be experienced with the 4Rrunner due to the ability to use Amazon Alexa and voice recognition. Also, with 4Rrunner, calls can be made through Bluetooth without using your hand cell.
Toyota 4Rrunner And Chevrolet Tahoe: Pros And Cons
Chevrolet Tahoe
Pros
Luxurious interior: The Chevrolet Tahoe is celebrated for its posh cabin with standard amenities and features. It is a luxurious vehicle with a modern 10.2-inch infotainment system and electric, adjustable leather seats.
Spacious cabin: This Chevy got a generous cargo space and a spacious passenger area. Passengers can stretch and sit comfortably due to the spacious legroom and headroom. The cargo rests well at the back of the third row.
Several engine options with a diesel one: 2023 Chevrolet Tahoe is in the market with a powerful 5.3 liter V8 powertrain. There are two other options available, including the 3.0L diesel engine.
Impressive towing capacity: With the proper, highly equipped trim, the towing can go up to 8,400 pounds. For a Chevrolet Tahoe to produce such towing cap, it must use the 5.3L engine, max trailering package, and rear-wheel drive.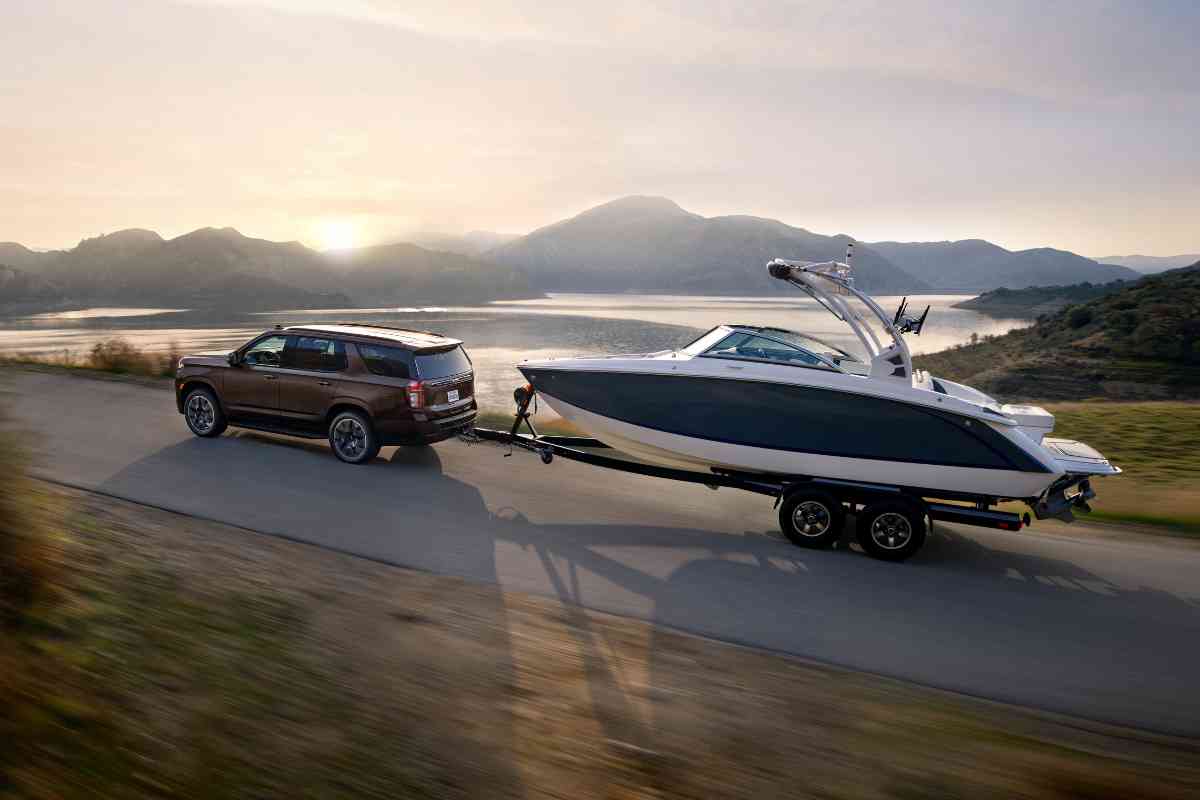 Cons
Price: When we compare Chevrolet Tahoe and 4Rrunner, Tahoe is more expensive.
Toyota 4Rrunner
Pros
Excellent off-road capabilities: The 4Rrunner is an off-roader optimized by a four-wheel drive, two-speed transfer case, and locking rear. TRD Pro trim is equipped with a Crawl Control system, traction control system, and electric traction control system making it an outstanding off-roader.
Great driver assistance features: Toyota 4Rrunner has the Toyota safety sense p features and other driver assistance safety features for a smooth drive.
Roomy interior: The 4Rrunner has a roomy cabin and can haul 5 to 7 people. The cargo space can support heavy items.
Cons
Poor fuel economy: 4Rrunner got poor fuel economy due to the curb weight and five-speed automatic transmission.
Feels clunky on pavements: 4Rrunner vehicle is an off-roader, so handling pavement can be challenging for the 4Rrunner. Its engine is slow to come to a stop on the pavement.
Which One Is Better: 4Rrunner Or Chevrolet Tahoe?
By comparing these two cars, they all have overwhelming features. The Chevrolet Tahoe is a good-looking vehicle and roomy for a big family. Moreover, it is engineered with three power options to enable easy movements around the highway and terrains.
Its performance is excellent, with a high towing capacity. Additionally, the driver-assistant features are standard to ensure safety while driving. The only downside is it's expensive, with high maintenance costs.
On the other hand, the Toyota 4Rrunner is affordable and cheap to maintain. The safety features are standard to enhance safety when driving. But it comes with only one engine option, and its performance is not that good compared to Tahoe.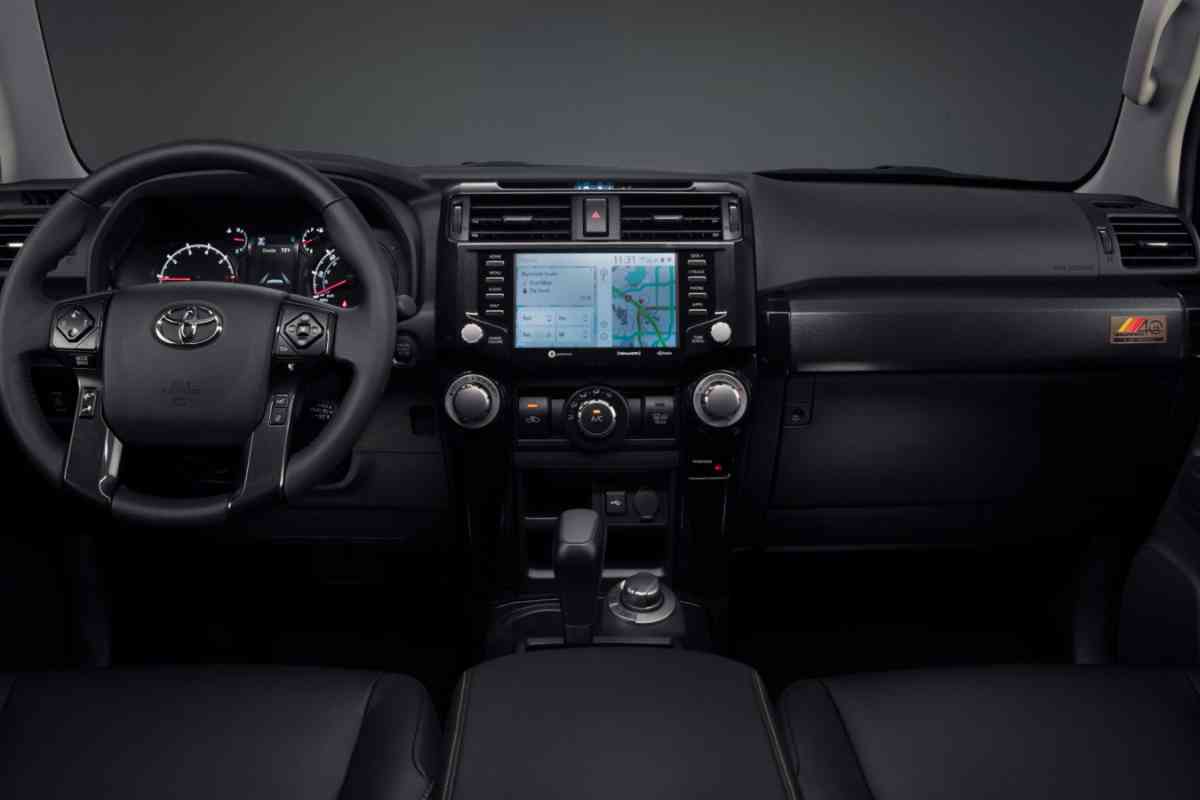 Comparison Chart
Here is a chart comparing the Toyota 4Runner and Chevrolet Tahoe:
| Feature | Toyota 4Runner | Chevrolet Tahoe |
| --- | --- | --- |
| Interior space | Accommodates 5 to 7 people | Accommodates 8 people with more luggage space |
| Performance | Less powerful than the Tahoe | Three engine options, including a diesel one |
| Safety | Toyota Safety Sense P and Star Safety Tech | Chevy Safety Assist |
| Price | Cheaper to buy and maintain than the Tahoe | More expensive to buy and maintain than 4Runner |
| Infotainment | User-friendly system, but no Alexa | User-friendly system with Alexa and voice recog |
In summary, the Chevrolet Tahoe offers more interior space, a more powerful performance with three engine options, and Chevy Safety Assist for safety features. However, it is more expensive to buy and maintain than the Toyota 4Runner, which offers Toyota Safety Sense P and Star Safety Tech for safety features and a user-friendly infotainment system with Amazon Alexa and voice recognition.
Key Takeaways
Tahoe is more spacious and has got an outstanding performance.
Toyota 4Rrunner is affordable.
These two cars come with standard safety features.
Tahoe and 4Rrunner are ideal models to drive through terrains.
The SUV segment is growing, producing the most spacious cars.