2023 Toyota 4Runner vs. 2023 Toyota Highlander: Which SUV is More Practical?
The 2023 Toyota 4Runner and the 2023 Toyota Highlander are popular SUV vehicle models. But which is more practical?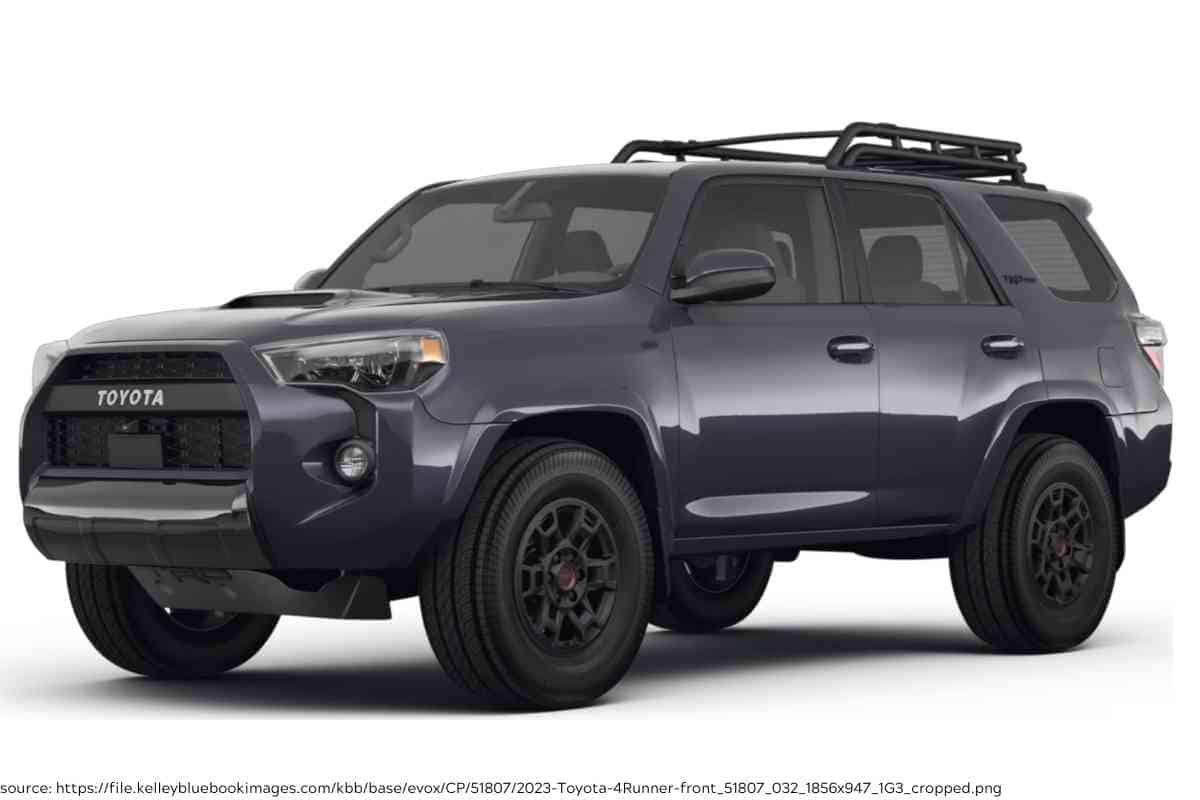 Is the 4Runner or the Highlander more practical?
Toyota 4Runner is more practical because it offers better off-roading capability, cargo space, interior compartments, safety rating, engine specs, and configuration. However, Toyota Highlander wins in passenger capacity, fuel economy, purchase cost, and infotainment.
We've taken it upon ourselves to do the research by consulting with vehicle dealers and exploring online reviews on consumer sites.
Comparison of Toyota 4Runner vs Toyota Highlander
Off-road Capability
If you love exploring rough terrain, both models will provide impeccable performance thanks to their four-wheel drive capabilities. This is amplified by the fact that they have plenty of ground clearance in their frame designs, with the 4Runner sporting 9.6 inches and 8 inches for the Highlander.
However, for the best off-road performance, opt for the Toyota 4Runner as it offers TRD off-road premium trims with extra features like skid plates, electronic locking rear differential, and Kinetic Dynamic Suspension System best for maneuvering Multi-terrain.
Engine Performance
The 2023 Toyota 4Runner has better engine performance than Toyota Highlander. This is because the 4Runner produces 278 pounds of Torque, enabled by the 4.0 liter V6 5-speed automatic transmission engine.
On the other hand, Toyota Highlander delivers 265 pounds of Torque powered by the 2.4-liter 4-cylinder engine. And at times, the Torque can go up to 310. The increase in Torque aids the drivers by providing all-around drivability and response.
Cargo Space
Toyota 4Runner boasts of having a maximum of 89.7 cubic feet, while Toyota Highlander has 84.3 cubic feet of cargo space.
And the best part is that you can fold the third-row seat to create more room for your cargo.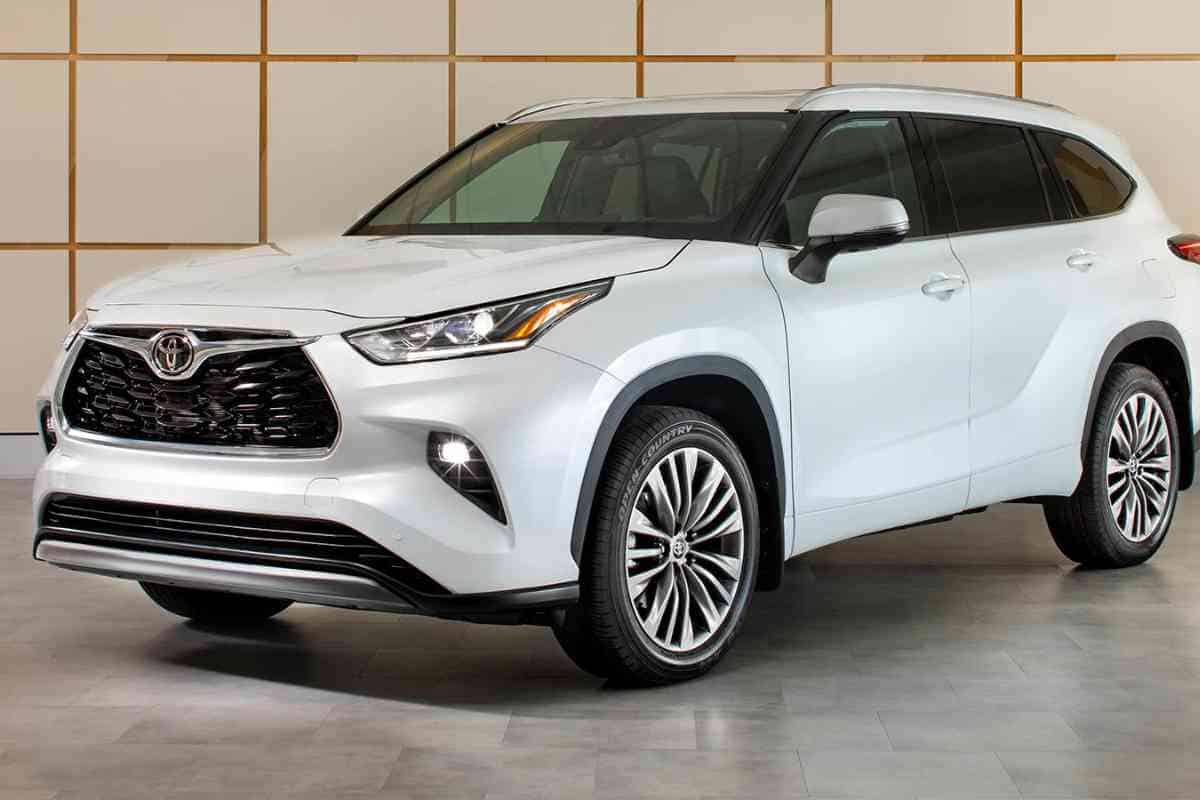 Passenger Space and Comfort
The 2023 Toyota Highlander can accommodate up to 8 passengers. Toyota 4Runner can accommodate five passengers, but you can install a third row to get seven seats.
Although both vehicles offer plenty of room for the leg and head, Toyota Highlander offers more space than the Highlander, especially on the third row.
Both SUVs ensure optimal comfort for the driver and passengers as they have an 8-way power-adjustable driver's seat that is upholstered with leather. And the front seats are heated and well-ventilated. The only exception is that only Toyota Highlander has heated seats on the second row seats.
Interior Amenities
While in a car, you also need places to place your phone cups or documents; thus, the car must have helpful storage compartments. Toyota 4Runner has many small rooms, such as the center console storage compartment, door pockets, 12 cup holders, several charging ports, and an overhead compartment for your sunglasses.
Toyota Highlander has 14 cup holders, and the car's second-row seat comes with sun shades and air vents. And since the vehicle is outfitted with a tri-zone climate control system, you can control its temperature and ensure that no one complains about it being cold or hot.
This makes both SUVs ideal family vehicles for road trips or long drives.
Pricing
Budget plays a crucial role when shopping for a vehicle. Therefore, comparing different brand costs before making your offer is essential. And the two cars have significant variations in cost.
The MSRP for Toyota 4Runner is $39,555, and $36 420 for the Toyota Highlander. And the average price from the dealers for the Toyota 4Runner is $41,083, and $37,583 for the Highlander. So, choose the SUV that best meets your needs.
Fuel Economy
Fuel economy is another feature you must consider when making a purchase. Both vehicles use regular unleaded, and Toyota Highlander takes the lead as it consumes less fuel than Toyota 4Runner. The SUV has a V6 engine giving you 21 mpg in the city and 29 mpg on the highway. And for combined city and highway driving, Toyota estimates that the Highlander will return 24 mpg.
The Toyota Highlander Hybrid offers 36 mpg in the city and 35 mpg on the highway. While the AWD version experiences a drop as it provides 20 mpg in the city and 27 mpg on the highway. You might think that all Toyota Highlanders are fuel efficient; however, there are Toyota Highlanders years to avoid when buying due to complaints with their engine and clogged valves.
On the other hand, Toyota 4Runner cannot exceed 20 mpg due to the excess curb weight and barn-door aerodynamics. This makes the Toyota Highlander the best.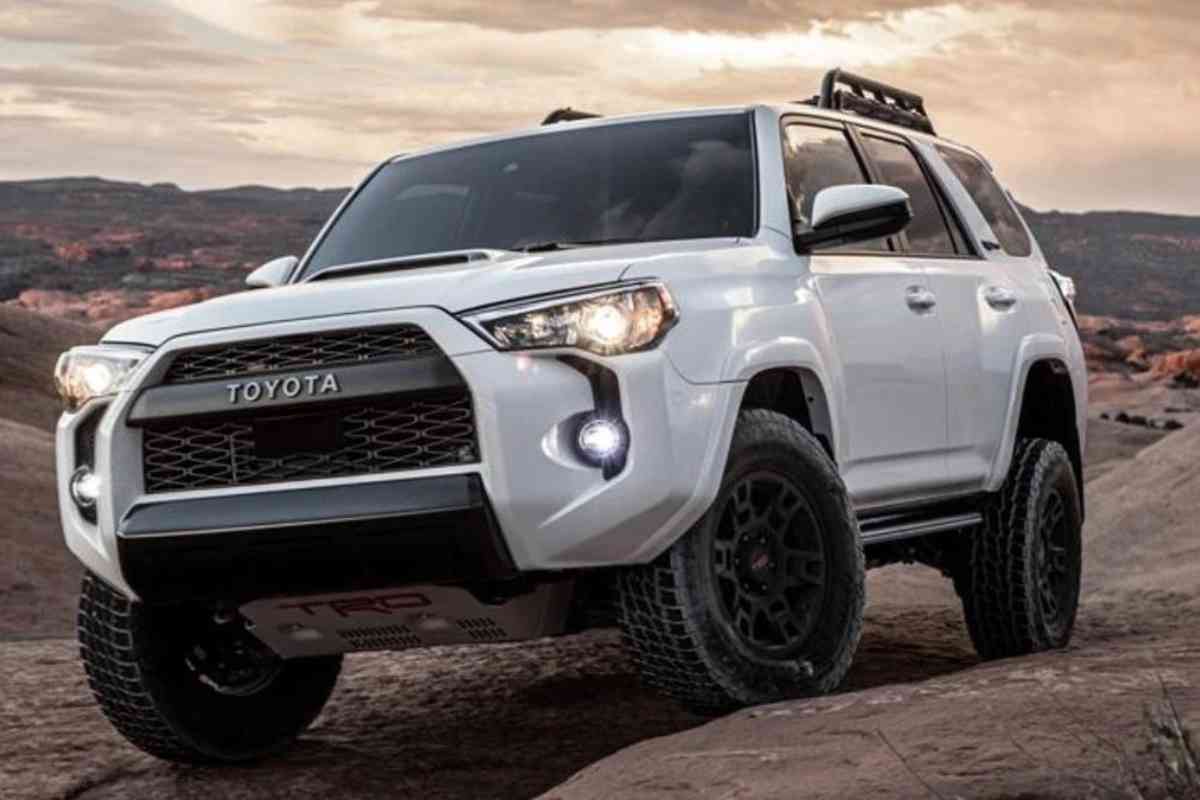 Safety rating
Safety features should also be at the forefront when making a vehicle purchase. It would be best to always opt for vehicles with premium safety features, such as airbags, driving assistance, and emergency brakes. Let's look at the safety features of the two SUVs.
| | | |
| --- | --- | --- |
| Safety Features | 2023 Toyota 4Runner | 2023 Toyota Highlander |
| Electronic stability control | Yes | Yes |
| Side impact beams | Yes | Yes |
| Automatic high-beam headlights | Yes | Yes |
| Heated Mirrors | Yes | Yes |
| Airbags (Driver and passenger in all rows) | Yes | Yes |
| Driver knee airbags and passenger cushion front airbags | Yes | Yes |
| Tire low-pressure warning | Yes | Yes |
| Automatic emergency braking | Yes | Yes |
| Collision warning (Front | Yes | Yes |
| Pedestrian detection | Yes | Yes |
| Adaptive cruise control | Yes | Yes |
| Blind-spot warning | No | Yes |
| Back-up Camera | Yes | Yes |
| Rear cross-traffic warning | Yes | |
| Lane departure alert and warning | Yes | Yes |
| Rear child lock safety | Yes | Yes |
| Lane-keeping assist | No | Yes |
| Drive Monitoring | No | Yes |
From this table, it's clear that both SUVs are equipped with top-notch safety features. However, the 2023 Toyota 4Runner has some features missing, like driver monitoring, evasion assist, and lane keep assist that are present in Toyota Highlander. On the other hand, Toyota Highlander has some features missing, like a blind spot monitor.
Since Toyota 4Runner and its safety features are highly rated in the market, you might think all 4Runners are the best. However, Toyota 4Runner Years to avoid due to their faulty features include the 2013 and 2014 models.
Towing capability
A vehicle's towing capacity is also something to consider when shopping for a car because sometimes you'll be required to pull something. Both SUVs' towing capacity is almost similar. Toyota 4Runner offers a hauling capability of 5000 pounds.
Its unibody construction provides an advantage over Toyota Highlander, as it can bear a heavier load. Although Highlander can haul 5000 pounds, you must do it with caution.
Infotainment
You must ensure the SUV has plenty of tech features to make your drive easy and fun. Toyota Highlander comes with a 12.3-inch touchscreen; however, it's only available on the Platinum trim.
The rear seats are outfitted with an 11-speaker system and an innovative Driver Easy Speak system that uses a microphone, allowing people in the rear seat to hear the driver when they speak.
The vehicle also features an HD radio, wireless android auto, wireless Apple CarPlay, and Wi-Fi connectivity for up to five devices. It also has dual Bluetooth connectivity, which allows a maximum of two people to link their smartphones.
The safety and services connect system is available on 10-year subscription bases with a one-year trial on remote connect, which is used on the headlights, locking and unlocking doors, and starting the vehicle remotely.
The 2023 Toyota 4Runner comes with an 8-inch touchscreen display. Other tech features in the 4Runner include a USB media port and 4 charging ports. The vehicle also has Android Auto and Apple CarPlay connectivity, voice recognition, and Bluetooth connectivity, with a free 3-month trial of their SiriusXM satellite radio.
In other trim levels, you can find extra features, whereby you can add the Amazon Alexa system, HD Radio, and integrated navigation. And one top feature you'll find on the limited and TRD Pro trims includes the 15 JBL speakers.
Toyota 4Runner comes with a free one-year trial of Safety Connect, which gives owners access to the emergency assistance button and roadside assistance. 10-year Service Connect that allows drivers to stay up-to-date with their vehicle's mechanical status.
Toyota Highlander takes the lead in tech and infotainment features.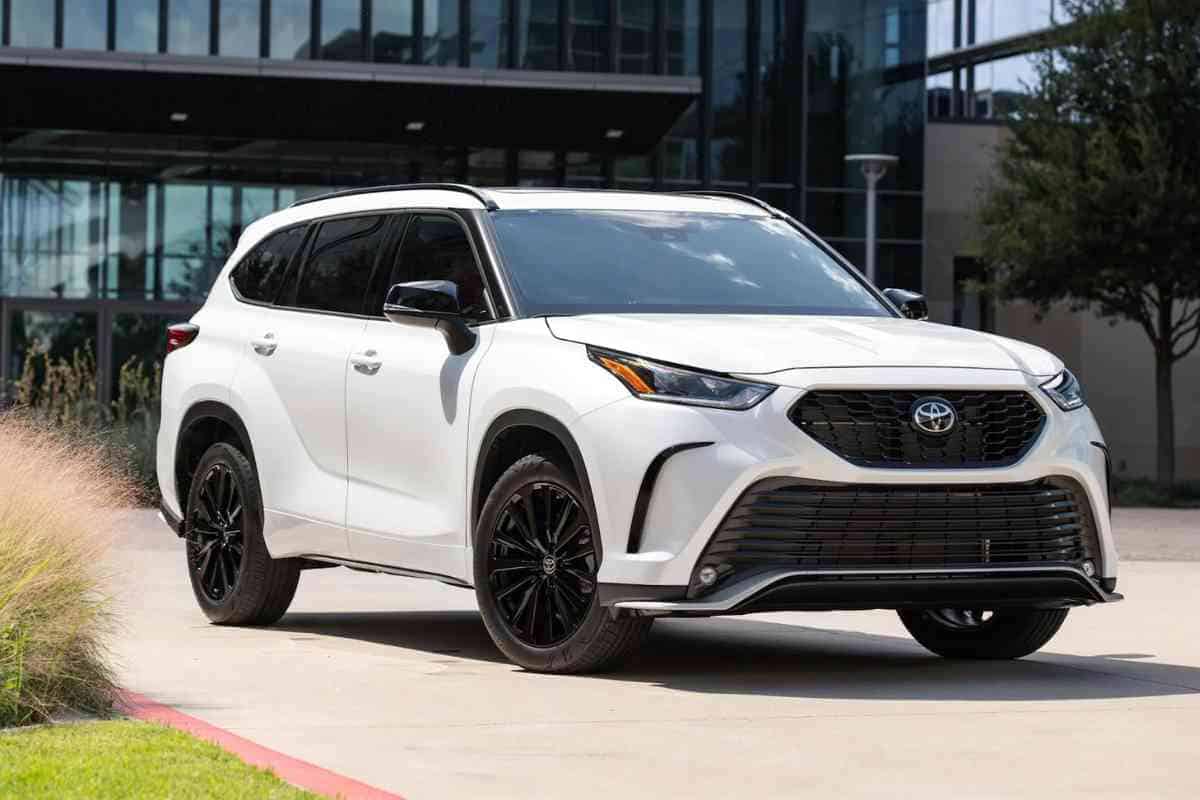 Seat Configuration
Toyota 4Runner is better than Toyota Highlander. With Toyota 4Runner, you can get an array of various configurations, unlike a Toyota highlander. Toyota 4Runner has many trims; you can get a two-row or optional third row model. The cargo space can also be configured such that you can fold the third-row seats to provide more storage space behind the middle row.
Toyota 4Runner and Toyota Highlander offer owners plenty of features, from safety technologies, interior and exterior space and design, and fuel economy rating, all at an affordable market rate. Ultimately, the final decision rests on you as both vehicles are durable and reliable.
Comparison Chart
Features
Toyota 4Runner
Toyota Highlander
Off-road Capability
Excellent with TRD off-road premium trims
Good
Engine Performance
4.0-liter V6 5-speed automatic transmission engine producing 278 lbs Torque
2.4-liter 4-cylinder engine producing 265-310 lbs Torque
Cargo Space
Max 89.7 cubic feet
84.3 cubic feet
Passenger Space and Comfort
Accommodates 5-7 passengers
Accommodates up to 8 passengers
Interior Amenities
Plenty of small storage compartments, 12 cup holders
14 cup holders, tri-zone climate control system, sun shades, air vents
Pricing
MSRP $39,555, average dealer price $41,083
MSRP $36,420, average dealer price $37,583
Fuel Economy
Up to 20 mpg
Up to 29 mpg city, 35 mpg highway (Hybrid)
Safety Rating
Both equipped with top-notch safety features, but with some differences in features
Key Takeaway
Both SUVs' have top-notch safety features
Toyota 4Runner has more room for cargo
Toyota Highlander has a better fuel economy
Toyota Highlander has more leg and head room, especially in the backseat.