The Best (and Worst) Years For Chevy Tahoe: Exposed!
This post may contain affiliate links. As an Amazon affiliate, I earn from qualifying purchases.
There are different needs and reasons for buying a car in 2022, but you need to find the best year and model before purchasing a full-sized SUV like the Chevy Tahoe. So, what years are best on the Chevy Tahoe?
Table of Contents
What Are The Best Years For Chevy Tahoe?
The Chevy Tahoe has a consistently great history, with only a few years to avoid. The best years are 1995-2002, 2010-2014, and 2016-present. These years have few complaints and are more reliable. Prospective buyers should avoid Tahoes from 2004, 2007, and 2015 which received many complaints.
Many Chevy Tahoe years are good options, depending on what you want and your budget. There are both affordable and more expensive models to choose from. Let's take a closer look at the best model years for the Chevy Tahoe.
First Generation: 1995-1999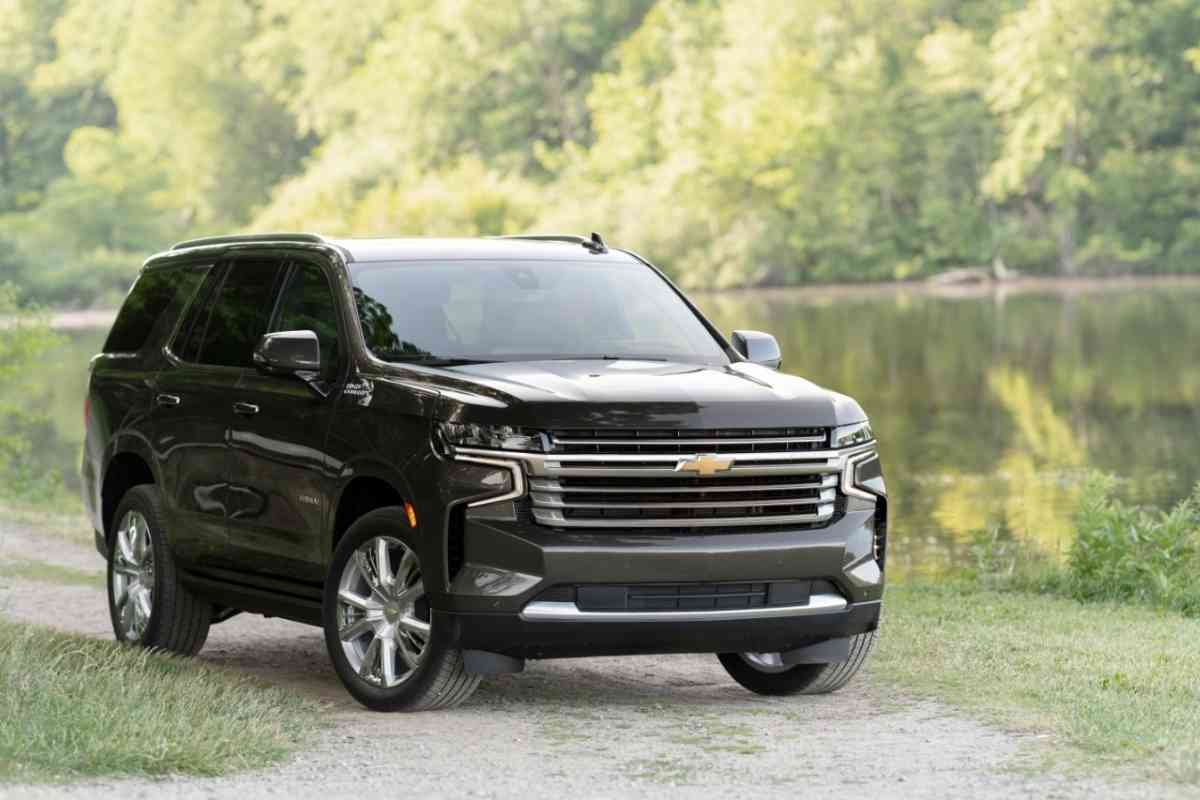 The best years from the first generation of Chevy Tahoes are 1995 through 1999. Every model has a 4.6 out of 5 stars rating on Kelley Blue Book. There weren't many changes between the models from year to year, so it makes sense that people like them equally. Finding one of these Tahoe models in 2022 might be difficult, and because of its age, you might consider a newer year and model that will last you longer. But, if you need a cheaper temporary car, these Tahoes are great options.
Before purchasing one of these older Chevrolet Tahoes, give the full-size SUV a full inspection. If there is a history of damage, check it out and verify maintenance reports. You should also compare the seller's price with the vehicle's mileage to ensure you're getting a good deal.
These years are highly talked about and rated. Very few people have reported problems with these model years. Few problem reports is a sign of a great vehicle.
Because these are some of Chevy's oldest Tahoe models, they are also the most affordable. Find the fair purchase price for each model year below.
| | |
| --- | --- |
| Chevy Tahoe Model Year | Fair Purchase Price |
| 1995 | $2,606 |
| 1996 | $2,941 |
| 1997 | $3,480 |
| 1998 | $4,294 |
| 1999 | $4,893 |
Kelley Blue Book
As you can see, these Tahoe models are extremely affordable.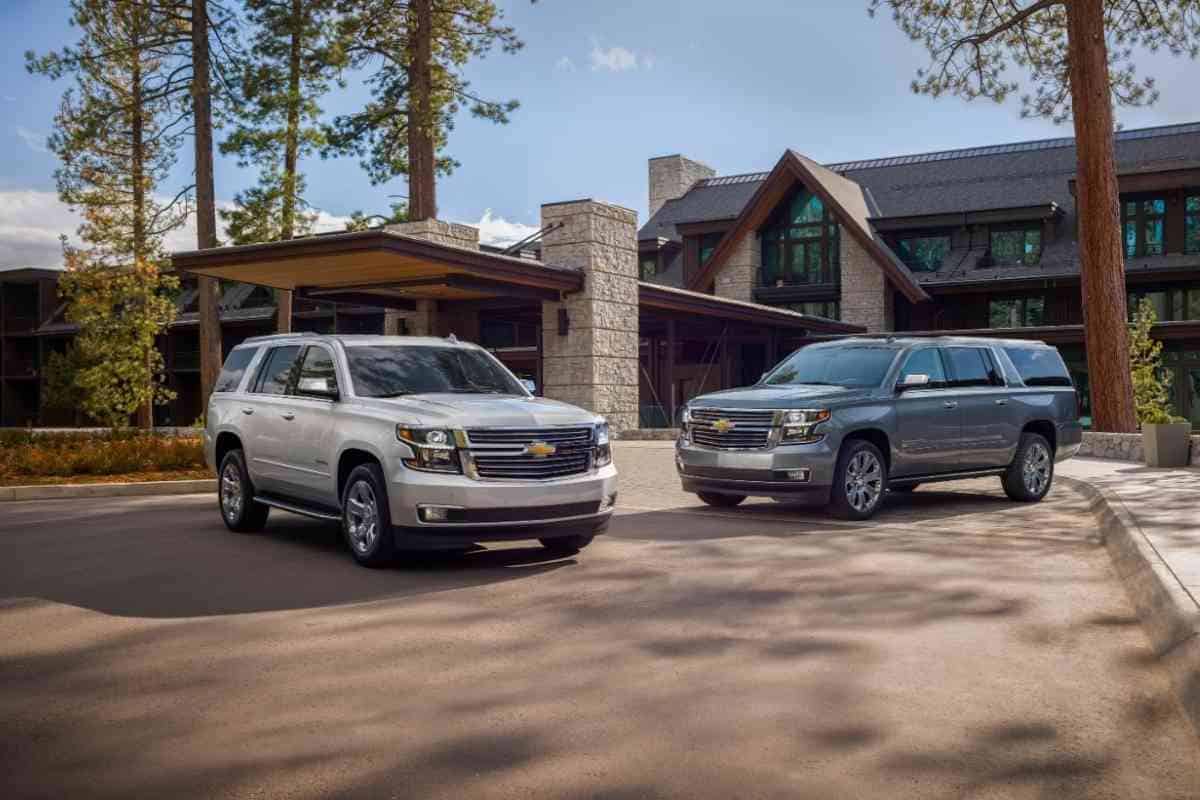 Second Generation: 2000-2006
The years that shine in the second generation of Chevy Tahoe are 2000, 2001, and 2006 models. Meanwhile, 2002, 2003, 2004, and 2005 Tahoes have experienced problems with the speedometer inaccuracy, the steering wheel making weird noises, and more. While these problems have likely been resolved, they still impact the vehicle's clean record.
So, when looking at a second-generation Chevy Tahoe in person, ask about previous problems the model has experienced. See if the car has never had those issues or if they have been fixed. 2000, 2001, and 2006 Tahoes will be easy to rely on and trust, but be a little cautious about the other years.
Chevy Tahoes from 2000 to 2006 all have a 4.6 rating on Kelley Blue Book, meaning they are great cars, but you should always be cautious when purchasing an older vehicle. People love and rely on their Chevy Tahoe from these years, so these models should not be in horrible condition. Ask about previous problems, inspect it yourself (or have a mechanic do it for you), and take it for a test drive. These steps will guarantee that you don't purchase a Tahoe with any surprises. All you have to do is enjoy your newly acquired car!
Find the prices for these models in the following table!
| | |
| --- | --- |
| Chevy Tahoe Model Year | Fair Purchase Price |
| 2000 | $5,419 |
| 2001 | $6,527 |
| 2006 | $7,644 |
Kelley Blue Book
Third Generation: 2007-2014
The best years for the third generation of Chevy Tahoe are 2010, 2011, 2012, 2013, and 2014. These cars have very little to no problems with them, and the past reported issues are easily fixable. Whereas 2007, 2008, and 2009 Tahoes have some electrical issues, engine problems, and more.
You should rank 2010-2014 above the 2007-2009 cars. Not only will you get a more reliable Chevy Tahoe, but a newer one as well!
Everyone knows that older vehicles need more frequent and intensive maintenance. Ask the current owner about their maintenance schedule. Have they kept up with fluid changes? Are there any leaks? Was the vehicle involved in any accidents? Each of these problems impacts the vehicle's reliability and performance.
Find the average sale price for third generation Chevy Tahoes below.
| | |
| --- | --- |
| Chevy Tahoe Model Years | Fair Purchase Price |
| 2010 | $10,973 |
| 2011 | $15,798 |
| 2012 | $17,466 |
| 2013 | $18,900 |
| 2014 | $22,294 |
Kelley Blue Book
Fourth Generation: 2015-2022
The best Tahoes in this generation are the 2017, 2018, 2019, 2020, 2021, and 2022 models. The 2016 year is good, but people have experienced some air conditioning and heater problems. This doesn't mean you should avoid 2016 Chevy Tahoes. Instead, test the air conditioning and heater to determine if it malfunctions. If the heating and cooling system doesn't work, ask the current owner to lower the price so you can get it fixed. That or have them fix it before you purchase it from them.
While you would consider the newer models to be the best, it is difficult to tell. Since these vehicles–specifically 2020, 2021, and 2022 Chevy Tahoes–are so new, there is little data to base decisions on. However, these newer vehicles often come with warranties that older Tahoes don't.
The one car you should stay away from in this generation is the 2015 Tahoe. This model has a lot of problems listed and complained about online. Owners have reported that the air conditioning stops working, the interior lights flash, and the engine vibrates. Other issues impacting this model include poor acceleration and brake problems. A list of problems this long likely means that other issues will appear later on. For this reason, it is best to avoid the 2015 Chevy Tahoe altogether.
Find the fair purchase price for the most recent models of Chevy Tahoes in the following table.
| | |
| --- | --- |
| Chevy Tahoe Model Year | Fair Purchase Price |
| 2016 | $34,183 |
| 2017 | $39,115 |
| 2018 | $43,709 |
| 2019 | $46,590 |
| 2020 | $49,933 |
| 2021 | $61,995 |
| 2022 | $50,200 |
Kelley Blue Book
There are a lot of pros to buying any of these Chevy Tahoe models second-hand. The best reason to buy a used Chevy Tahoe is the extensive research and information regarding the model. You can then use this information while test driving the vehicle. Additionally, you can ask the current owner more specific questions about the vehicle's history.