What Are The Best Years For The Mazda CX-5? (2 Years To Avoid!)
This post may contain affiliate links. As an Amazon affiliate, I earn from qualifying purchases.
Finding a sporty vehicle at an affordable price seems like a great deal on the surface, right? With the Mazda CX-5, it probably will be a smart purchase. Just be warned: Some model years are better than others. The 2014 Mazda CX-5 is a stand-out pick from the first generation since it has better crash test scores than its predecessors. Also, the 2019 CX-5 is being hailed as a a top safety pick and reliable vehicle.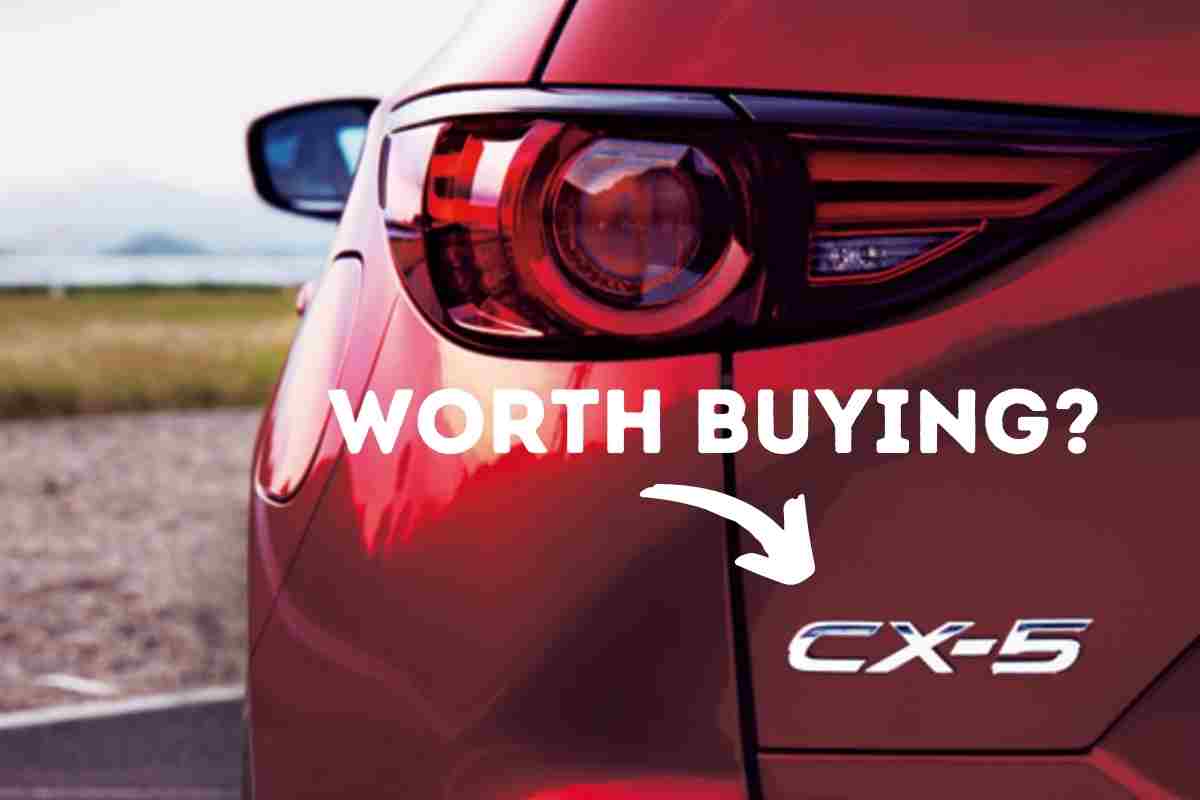 Table of Contents
What Is The Best Year For The Mazda CX 5?
The 2013 Mazda CX-5 is the best-reviewed year for the CX-5, having relatively few complaints. If you are looking for something a little newer, the 2019 Mazda CX-5 is still affordable but comes with more features. Plus, in 2019, the Mazda CX-5 was offered in a turbocharged four-cylinder engine or a turbo-diesel for the first time.
The cost-savings of the 2013 make it the best year for the Mazda CX 5. However, if you're looking for something with more power and a more modern design, you'll find that the 2019 is the best Mazda CX 5 year.
Which of these two model years will work best for you? Just how reliable is the CX-5? Is there anything you should be aware of going into your decision to buy? Read on to learn all this and more about buying the Mazda CX-5.
How reliable is the Mazda CX-5?
Log on to RepairPal.com and check out what they have to say about the reliability of the Mazda CX-5. It has an estimated annual repair cost of $447, which is lower than other vehicles in its segment. It gets a 4 out of 5 score on their rating scale and places 5th out of 32 vehicles in its class.
Additionally, the CX-5 has a 10% chance of a repair being serious and an average of 0.4 visits to the mechanic's shop per year. In other words, you won't be seeing – or paying – your mechanic too much, ideally.
What are some of the CX-5's common problems?
According to the folks at RepairPal, there are some common issues with the Mazda CX-5. Premature rear brake failure has been noted among the 2013-2016 CX-5 models. Mazda CX-5 owners all describe the same thing happening: a metal-on-metal scraping sound, followed by grinding on one or both sides. This is a sign that the brake pads and rotors need to be replaced. This problem with premature brake wear has been noted at even just 21,000 miles.
The 2016 model's daytime running lights do not seem to last very long. They will continuously flicker and, without any warning issued, go out entirely. They are supposed to be rated to last the CX-5's entire lifetime, but this problem has happened well under the 100,000-mile mark.
The big problem here is that Mazda designed all these lights to function as a unit. You cannot simply replace one bulb like you could on older vehicles. The bulb and casing are all fused together here, which is the case for many newer vehicles, making for a more expensive and difficult fix.
Installing new DRLs can cost you up to $1,000. At least Mazda issued a recall in 2020 for the LED lights, which were using an improperly-made gasket that leaked sulfur into the assembly.
The 2015 CX-5 has issues with the windshield cracking quite extensively when impacted. And the damage from even just a tiny impact is immense. The cracks could be a foot long or even span from side to side.
This necessitates the replacement of the entire windshield. Since lane-centering has some sensors embedded in the glass, you need to splurge on an original equipment manufacturer (OEM) part.
The 2016 model has this issue too, but the cracks literally seem to come from nowhere. Drivers will park their cars and return a few hours later to find mysterious cracks with no impact source.
A few have even had cracks show up right in front of their eyes as they are driving down the road. The cost to fix is around $500 with a deductible. Without insurance, the repair could easily cost $1,000.
How many miles per gallon does the Mazda CX-5 get?
The Mazda CX-5 is able to get 26 mpg in the city and 35 mpg on the highway on a manual transmission with front-wheel drive. On an automatic trim level, that number dips slightly to 26 mpg in the city and 33 mpg on the highway.
When you put all-wheel-drive (AWD) with the automatic transmission, you get 24 mpg in the city and 30 mpg on the highway. However, some independent road tests show that the CX-5's highway fuel economy numbers are slightly conservative and that you can actually get 1-2 mpg above the EPA estimates.
Mazda CX-5 Years To Avoid
The 2015 and 2016 Mazda CX-5 model years fare the worst in terms of consumer complaints. Random windshield cracks are one of the most significant issues.
The daytime running light failure on the 2016 helps make it one of the most-complained-about CX-5 model years. However, there are not too many serious engine or transmission problems being noted as of yet.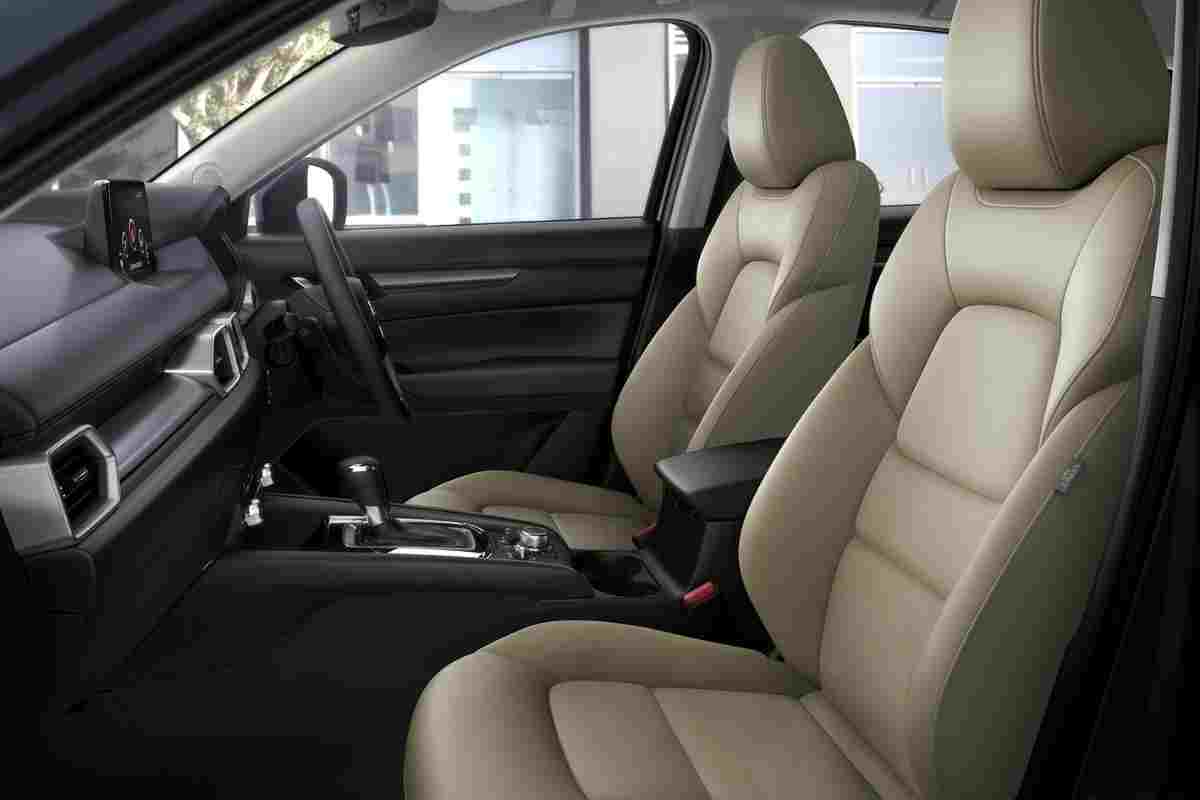 The Creme de la Creme: The 2013 and 2019 Mazda CX-5 Models
Want to really save some money? The 2013 Mazda CX-5 normally prices around $16,000 in good condition. It is also a well-liked model year. From 103 reviews written on Edmunds, this model year gets 4.4 out of 5 stars from buyers.
The pros? A sporty body style, great handling, a sleek interior with trim that looks more expensive than it really is and puts comfort first, a user-friendly dash, and plenty of power on tap for merging onto the highway and getting up to speed. There is also plenty of cargo space to fit your groceries or golf clubs. The cons? The gas mileage does not stack up against some of the competition. But that appears to be the trade-off for more power.
Want something a little newer? Then you might want to consider getting the 2019 Mazda CX-5. It shaves around $4,000 off of the new CX-5's price tag but delivers many of the same features and capabilities. The Grand Touring and Signature trims gained a new 2.5-L turbocharged engine in 2019, giving the vehicle 250 horsepower and a stout 310 pound-feet of torque, plenty of hp for towing light campers and trailers.
This puts it leaps and bounds above its rivals like the Honda CR-V or the Nissan Rogue that still use underpowered non-turbo engines. There is also the 2.2-liter diesel engine on the Signature trim to consider with its 290 lb-ft of torque. No matter which one you pick, a six-speed automatic transmission smoothly delivers power to the wheels right when you request it.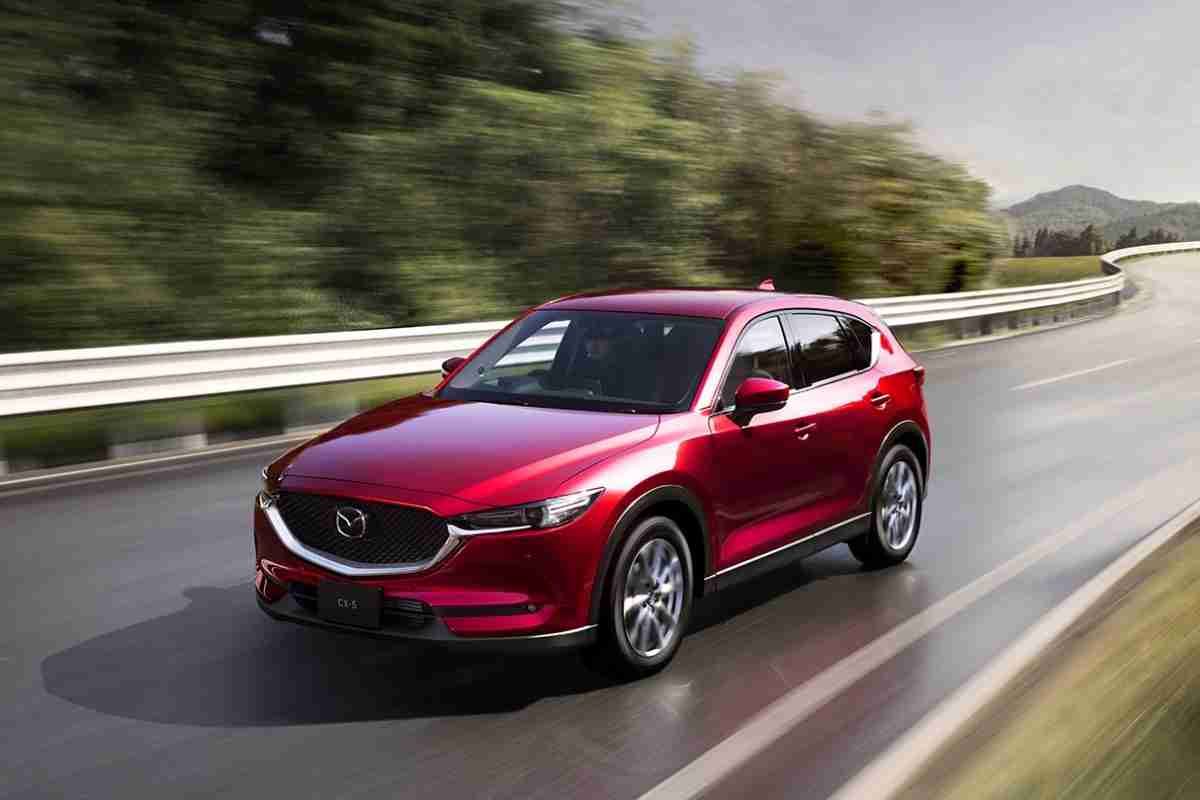 Closing Thoughts
If you want a small compact SUV that is both nimble and practical, the Mazda CX-5 is that vehicle. Aside from the 2015 and 2016 model years, consumer complaints are relatively few and not packed full of engine and transmission issues.
Going for either the 2013 or 2019 Mazda CX-5 should get you a vehicle that is still full of life and won't be in a hurry to visit the mechanic's shop any time soon.
And, if it does, there's a good chance the repairs won't be as expensive as they could be in the CX-5's rivals. Go ahead, have fun flat-towing the CX-5 behind your camper as you head out on your next great adventure.