What Is The Best Used Pickup Truck To Buy?
This post may contain affiliate links. As an Amazon affiliate, I earn from qualifying purchases.
There are a lot of great pickup trucks, but it can be difficult to know which pickups are reliable, especially if you are looking at ones in a used lot.
The best-used pickup truck to buy is the 2010-2013 Toyota Tundra. Completely reliable and durable, it can carry up to ten thousand pounds. This pickup has been a top consumer favorite for eight consecutive years and has not gone under a redesign in nearly fifteen years.
The Toyota Tundra isn't the only best-used truck, but it is at the top of a great list of pickups that are worth your time and money. Keep reading to learn more about the Toyota Tundra and other used pickup trucks.
Toyota Tundra
The best years of the Toyota Tundra are the older years, as early as 2007 up to 2013. These older Toyota Tundras have two options for engines. A V-6, and a V-8 (the larger of the two). The V-8 is 5.7 liters; meanwhile, the V-6 is only 4.0 liters. The V-6 is not as common as the V-8 in newer models.
These Toyota Tundra models can tow up to ten thousand pounds, and the newer ones, such as 2011, have GPS, an entertainment system, and a rear camera.
These are very powerful pickups. Toyota Tundras receive high reliability and safety rating, have continued that streak for eight years. Newer models receive average ratings.
The price of these pickups vary, depending on their year. First-generation Toyota Tundras can cost as much as $10,000. The newer models, 2020 and 2021, cost as much as $40,000 or more, even if used.
Toyota Tacoma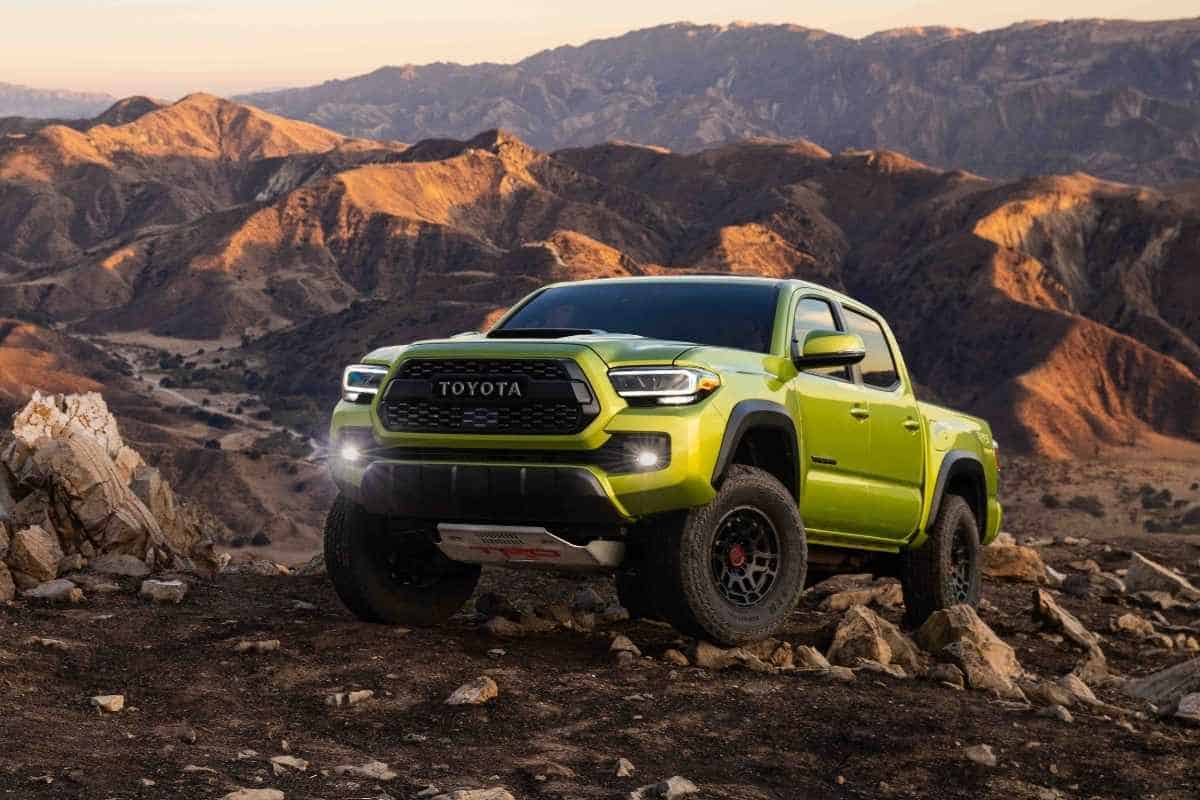 As one would expect, both Toyota trucks are considered the most reliable trucks on the market. In fact, Toyota is one of the most reliable vehicle brands in the world.
The older years of this particular truck can carry a little over 3,000 pounds, but slightly newer ones, such as the 2012 Toyota Tacoma, can carry a little over 6,000 pounds. The newer the version of the car, the more expensive it will be. Toyota Tacomas are capable of reaching very high mileage. Some can travel as much as 200,000 to 300,000 miles!
Some Toyota Tacomas have scored low in terms of reliability. From 2011 to 2015, Toyota Tacoma's have proved to be better in that area, and even better since 2016. If you can get your hands on a 2016 Toyota Tacoma, you're guaranteed to have spent your money well.
Ram 1500
The Ram 1500 is the most reliable truck for models 2016 and newer. Unfortunately, while these trucks are very reliable, they are also very expensive. If you're looking for a more affordable option, opt for a 2011 to 2015 Ram 1500.
Like the Toyota Tundra, there are two engine options for the Ram 1500: V-6 and V-8. This pickup can carry nearly 2,000 pounds and tow six times as much, up to almost 13,000 pounds!
Currently, used 2014 or 2015 Ram 1500s cost around $20,000. Depending on your price range, you might consider purchasing a 2017 model with a few more upgrades in design and reliability
Chevrolet Colorado
The best and most reliable of the Chevrolet Colorado are from the years 2010 through 2012. And, of course, newer versions like 2017 and up have better reliability rates, but for the sake of price, the older ones are a better choice. There are V-6 and V-8 options for engines, strong horsepower, and can carry over 1,000 pounds and tow up to 7,000 pounds.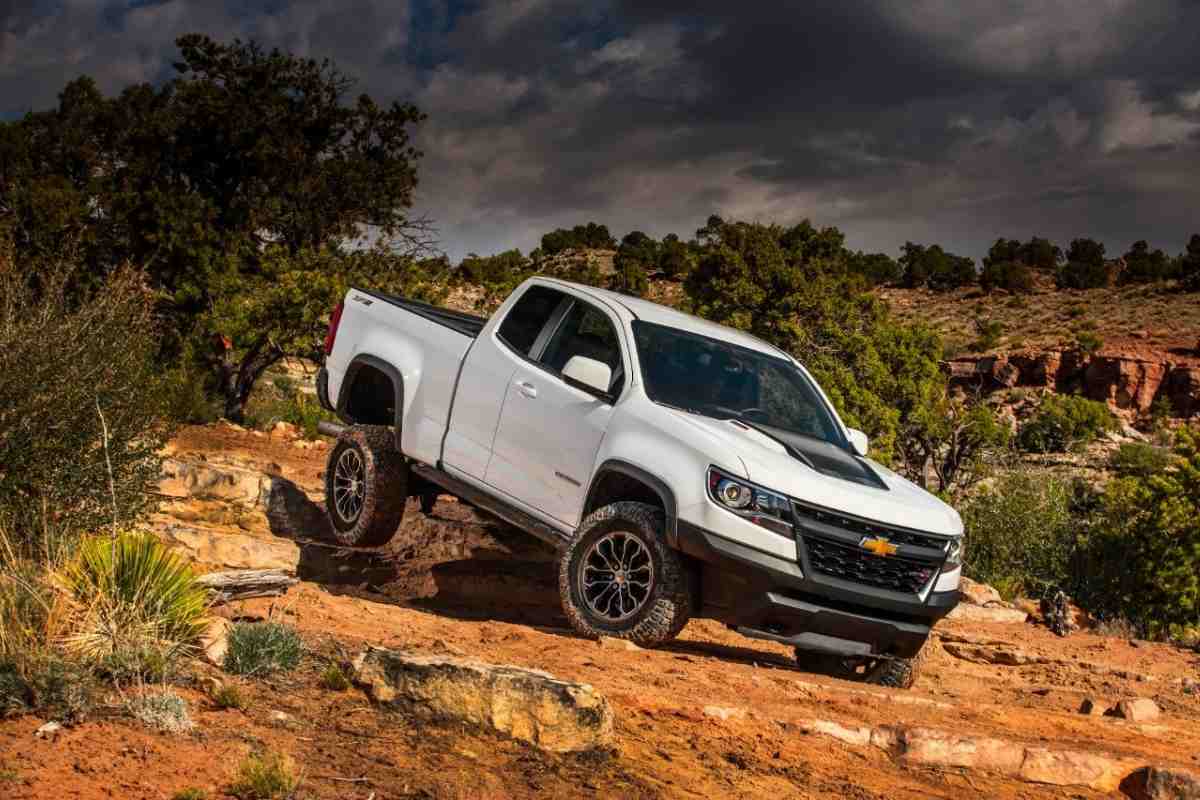 Older Chevy Colorados cost around $15,000 to $20,000, so long as they haven't sustained significant damage.
Nissan Titan
Down to the 2005 Nissan Titan, a durable and reliable used pickup! It can tow over 9,000 pounds! The 2005 Nissan Titan is a powerful pickup that will not disappoint. The Titan gets over 300 horsepower and has a great 5.6-liter, V-8 engine.
You can purchase a 2005 Nissan Titan for $5,000 to $12,000. While Titan may not be one of the most reliable trucks on this list, it is certainly one of the cheapest. Even newer Titan models can be purchased at a fairly low price.
Other Great Pickups
The trucks listed above are some of the most popular new and used trucks. But a truck doesn't have to be one of the most popular to be a great used truck.
Some examples of reliable used trucks include the Nissan Frontier, the Chevrolet Silverado, the Ford F-250, and the GMC Canyon. These pickups tend to be most affordable around the mid or early teens of the twenty-first century, such as 2011 and 2015.
The Nissan Frontier is a pretty reliable vehicle. This truck has a powerful V-6 engine. Currently, the 2019 Nissan Frontier can be purchased for as little as $25,000. For a fairly new, reliable pickup truck, that's a great price.
The most reliable year for the Chevrolet Silverado was 2012. There are not many complaints about this pickup. The Chevy Silverado is very durable and lasts for quite a few years. A 2012 Chevy Silverado costs about $15,000 to $20,000 or so.
Ford does not have a reputation for selling reliable vehicles. That said, Ford F-250s tend to be good used pickups. The 2008 Ford F-250 was the top heavy-duty pickup that year. These trucks have V-8 and V-10 engines, and as of 2021, the F-250 has a V-8, 6.7-liter engine. These trucks are a little more pricey, so far. They can go as far down as $30,000.
The GMC Canyon receives near-perfect reliability ratings (4 out of 5 stars). GMC Canyon's prove their reliability by lasting for 200,000 miles or more. These used trucks cost around $18,000 to $30,000 and even more for the used newer versions like 2019.
When thinking about getting a used pickup truck, make sure you look around for a while before you decide. Make sure this is what best fits your needs and desires. These are all very good, durable, and reliable pickups that will last many years, but only certain trucks will meet your needs.