What Is The Smallest Ram Pickup Truck? Full Dimensions!
This post may contain affiliate links. As an Amazon affiliate, I earn from qualifying purchases.
Dodge Ram trucks are well known for their reliability, size, strength, and power, making many people wonder what the smallest Ram pickup truck on the market is. Not all pickup drivers want a massive vehicle with larger wheels and an 8-foot-long truck bed because they are harder to drive. Instead, you can opt for a smaller Ram with a few options to choose from.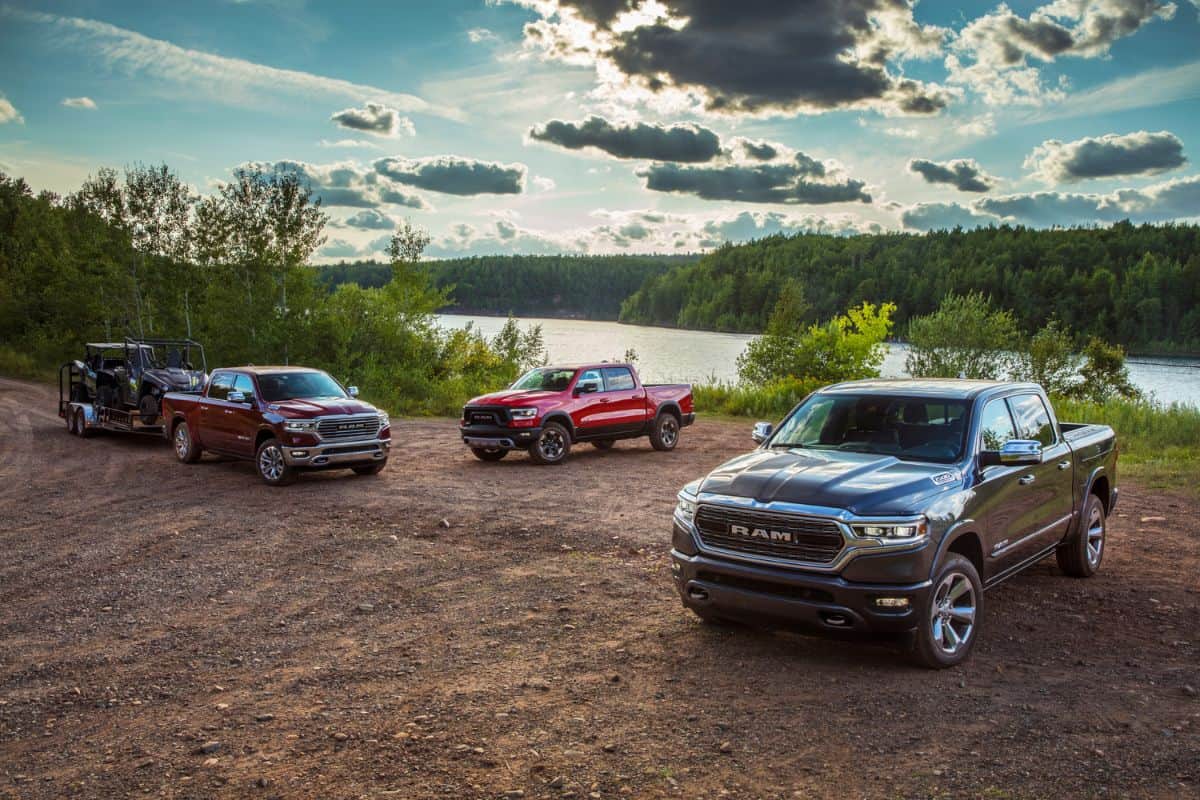 Table of Contents
What is the smallest Ram pickup truck?
The smallest Ram pickup truck is the Ram 700 and Ram 1000/1200. But because they aren't available yet in America, you may need to opt for the Ram 1500 Tradesman or Ram 1500 Big Horn. Both of these trucks are much bigger than the 700 and 1000/1200, but they are the smallest you will find.
The Ram 1500 is the smallest pickup truck in the nationwide Ram lineup. It has a standard engine, and the smallest truck bed length available is 5.7 feet or 232.9 inches long. But depending on where you are located, you will have a few options to consider that we mention below in this guide.
Understanding pickup truck specifications and local vehicle markets are necessary to identify the smallest Ram pickup truck. With industry experience, we were able to do just that below to make it easier for you to find the smallest Ram pickup.
What Is The Smallest Ram Pickup Truck?
The Ram pickup truck is known for its size and power in the United States market, and this is why it ranks as one of the most popular choices every year.
But for those drivers searching for a smaller and more compact pickup, it may not be the best choice. And there are other small options available instead.
Most people are unaware that Dodge has created two different Ram pickups that are small and compact. However, they are not available for purchase in the United States as of today, but rumors circulate that they will be soon.
These two trucks include the Dodge Ram 700 and Dodge Ram 1000/1200. If you are curious to know which is the smallest truck currently sold in the United States, this would be the Ram 1500, which is widely available.
The shortest Ram 1500 is the Tradesman trim level. This includes the shortest bed option at only 5.7 feet or 232.9 inches long. The Big Horn also has a similar bed size available.
The Ram 1500 is also one of the most popular models in its class, with many trim levels available to suit every driver. This also makes it easy to maneuver and park.
Its height is also much lower than some of its counterparts, making it easier for those who are shorter to drive and have better visibility.
Dodge Ram 700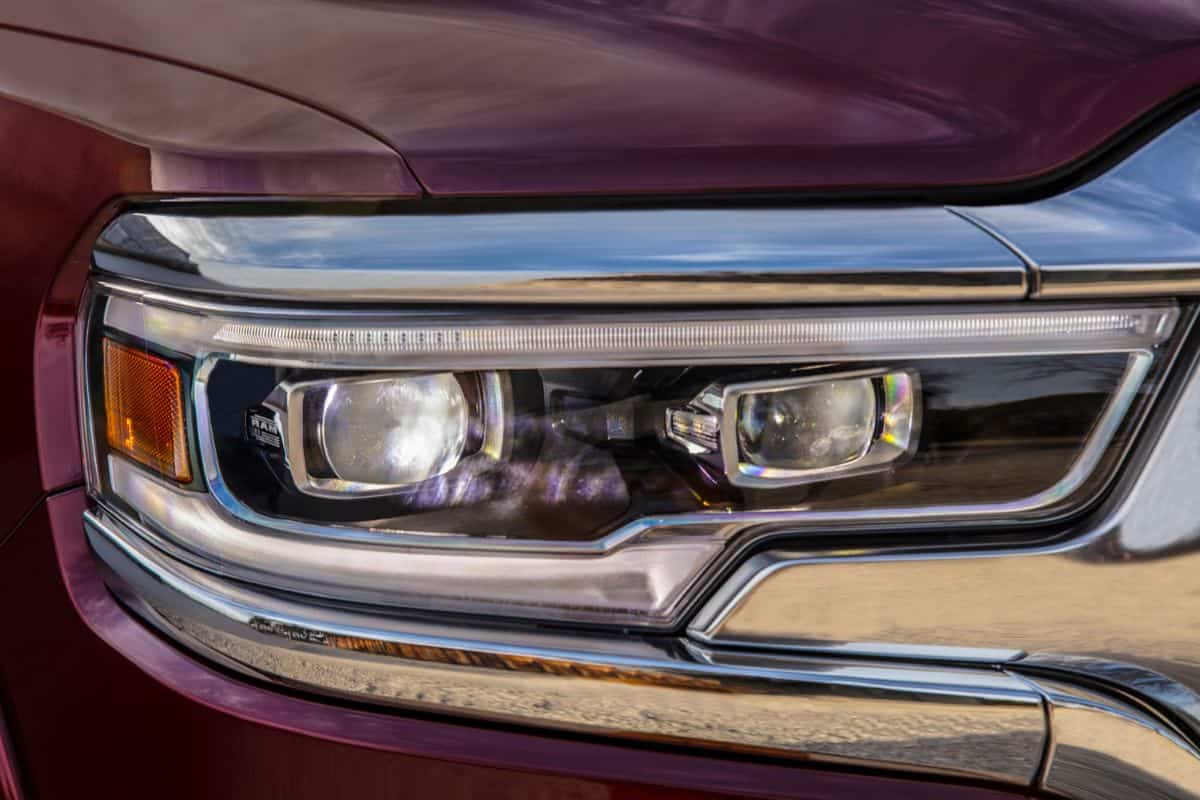 The Dodge Ram 700 is the perfect choice for those who are looking for an affordable truck to get around in.
It has great fuel efficiency and can fit in most garages. The only downside is that it doesn't have many features compared to other trucks in its class.
It also is not as widely available, making it nearly impossible to find available for purchase. You can find it with three different trim levels, including SLT, Big Horn, and Laramie.
The payload is quite low when compared to some of the United States Ram trucks. It sits at 1,422 to 1,652 pounds with only 882 pounds in towing capabilities.
Dodge Ram 1000/1200
The Dodge Ram 1000/1200 is a pickup truck from the American manufacturer Dodge. But you won't be able to buy this vehicle on American soil just yet.
It has the look of a full-size SUV, but it packs the power and handling capabilities of a versatile pickup truck. It is one of the smallest Ram pickups with a 1.8L engine and 139 horsepower.
This is a truck that is not great for hauling, but it works well for driving around town. It has a lot of features that make it easy to use and control.
Luckily, the entire Dodge Ram pickup truck lineup is high-quality, so even the off-market truck options like this one rank among the best available.
Dodge Ram 700 Dimensions & Features
The Dodge Ram 700 comes in both a two-door and a four-door option to give you plenty of variety to consider.
The payload on this truck is as high as 1,653 pounds on the four-door model, with over 40 cubic feet of interior cargo space.
It is not known to be a top choice for towing, with only 882 pounds of capacity to do so. It comes in an SLT, Big Horn, and Laramie trim level with a 1.4L engine and only 98 horsepower.
Dodge Ram 1000/1200 Dimensions & Features
This is a small Ram pickup too, but it offers much more power than the Ram 700 can provide you. In these other markets, the vehicle has a different name too.
These names include the Fiat Toro and the Fiat Fullback. The dimensions of this truck are strong, with up to 211 inches in length, 69 inches in height, and 70 inches in width.
The maximum towing capacity on this versatile truck is 1,500 pounds which is almost double what the Ram 700 can provide.
Where Can You Get The Dodge Ram 700?
The Dodge Ram 700 was launched initially in 2014 in only Mexico under the Fiat Strada name. Eventually, it was rebranded as the Ram 700 and became part of the Ram vehicle lineup.
It is available across Latin America in countries like Mexico, Chile, and Brazil. It has not been renamed the Ram 700 in all of these countries yet though.
Where Can You Get The Dodge Ram 1000/1200
The Ram 1000/1200 hit the market first in Brazil as the Fiat Toro and became a widespread vehicle across Latin America in other bordering countries.
The Ram 1200 was launched in the United Arab Emirates as the Fiat Fullback and is considered a midsize pickup truck in this region.
How Big Is The Dodge Ram 1500?
The Dodge Ram 1500 is a pickup truck that was first introduced in January 1998. It has been produced continuously since then and is currently in its sixth generation.
It has been produced continuously since 1998 and has sold more than six million units worldwide as of 2018.
It is a midsize pickup truck and has a crew cab design and was the first pickup truck to have a 6-foot bed or 8-foot bed.
The Ram 1500 has a lot of features that make it stand out from other trucks on the market. For example, its V8 engine gives it more power while its fuel efficiency is also impressive.
The engine of the Ram 1500 is a 5.7 L Hemi V8 engine that produces 375 horsepower and 410 lb·ft of torque at 3,600 rpm with an 8-speed automatic transmission and 4×4 drivetrain.
The exact dimensions on a base model are 229-242″ L x 82-88″ W x 77-81″ H. This includes 6,120 to 8,280 lbs in towing capacity and up to 272 horsepower.
What Other Small Pickup Trucks Does Ram Have?
Ram has a long history of producing excellent trucks with plenty of power. They have some other options that are small to consider too.
Ram trucks are known for their reliable performance and high-quality construction. Consider the Ram 1500 Classic or the Ram Dakota as your small Ram truck.
Ram 1500 Classic
The Ram 1500 Classic is basically a more compact yet less reliable version of the Ram 1500 pickup. It is available in three different trim levels, including Tradesman, Express, and Warlock.
The smallest option is the Tradesman, with a 67-inch truck bed and payload capacity between 1,429 and 1,927 pounds. It also includes much more towing capacity, up to 8,240 pounds.
Ram Dakota
The Ram Dakota was discontinued in 2011 but was a solid option, though it is not the most compact vehicle choice if that is what you value most.
It compares nicely to the Ram 1500, but you can expect fewer performance capabilities and a wider base. The truck bed is also longer, but it provides 1,600 pounds in payload hauling capacity.
The design included a wheelbase of 131 inches with 219 inches in length and 76 inches in width. The engine was a 3.7L or 4.7L 5-speed automatic.