What To Look For In A Used Toyota Highlander (Revealed!)
This post may contain affiliate links. As an Amazon affiliate, I earn from qualifying purchases.
Ever since the Toyota Highlander entered the market in 2001, it has established itself as a very reliable vehicle. In addition, it came with adequate power and decent ground clearance, so it's versatile for long trips. And, just like Toyota has a reputation for excellent dependability, the Highlander is no different. So, if you're looking to buy a new one, this article is for you.
What to look for in a used Toyota Highlander?
If you're buying a used Toyota Highlander, you should look mainly for excessive oil consumption, transmission issues, and engine operation. While Highlanders are highly reliable, these areas are troublesome. Unfortunately, in addition, some of these repairs are pretty costly.
The Toyota Highlander entered the market as a midsize SUV that better suited for everyday use. But, it still came with optional AWD and decent ground clearance. So, it managed to be competitive with models like the Nissan Murano and the Honda Pilot.
This SUV has had consistently good sales throughout the years, but it's slightly more expensive than the competition. Plus, Toyota holds up its value more than other vehicles. So, if you're looking to buy a used Highlander, you can expect to pay a bit more.
There have been four generations, and most have had limited engine and transmission options. So, there's not much variety to choose from. Fortunately, both of these components are reliable and seldom show issues.
Though the first generation is basic, it still has a comfortable ride and a decent interior compared to other midsize SUVs. In 2005, Toyota launched the Highlander Hybrid for those looking to increase their miles per gallon.
The second generation is one of the best options out there. It came with a more powerful engine, an improved interior, and not as expensive as later models.
If you want to dish out a few more money, then you can opt for a third-generation Highlander. In 2016, Toyota included the more powerful 3.5L V6, making this SUV an exciting option. Plus, the addition of newer transmissions makes these vehicles a breeze to drive in highway conditions.
The fourth generation entered the market in 2019. While it's the most expensive model to buy used, it has an excellent interior, many driver features, and hybrid options. But, Toyota restricted the powerplants available to just the 3.5L V6 gasoline and 2.5L inline-four hybrid.
One interesting aspect to highlight is the Highlander's reputation throughout the years. Take, for example, Consumer Reports.
The Highlander has earned the "Recommended" badge every year since 2001. Reliability verdicts have been above average, achieving the highest 5 out of 5 in all but four years. Plus, their reviews have found that owners express extreme satisfaction with it. JD Power also thinks highly of the Highlander. All models have a good rating, with many of them rating highly.
So, as we can see, the Toyota Highlander is a great car to buy used. But, this doesn't mean that's a perfect car. It will have some issues, and it's best to know them before you put your money down.
Plus, while Toyotas are very reliable, some of their parts can be pretty expensive. So can labor. If your Highlander has one of the following issues, you might have to part ways with considerable amounts of cash. Having said that, let's look at some of the more common Toyota Highlander problems.
These are common issues in the Toyota Highlander.
As we said, the Toyota Highlander is very reliable. So, while some model years have shown to have these issues, it doesn't mean they're frequent. In fact, when compared to competition like the Pilot and Murano, the Highlander has shown to have fewer problems, with less frequency.
Stripped Engine Bolts
Bolt quality is essential for cars. When they're too soft, the thread might wear out quickly, leading to jammed bolts and costly repairs.
The Toyota Highlander has shown this problem, particularly in the 2002-2004 vehicles. However, the model year that most presented this issue is 2003.
The problem with having faulty bolts is that removing them can be a hassle. If the bolt's head comes out, but the body stays inside, then chances are you have to replace the piece. Some mechanics opt for drilling the remaining portion and using a larger bolt. But this can lead to imprecise seals and gasket failure.
The problem is most present in 2003 first-generation models with the 4-cylinder engines and the automatic transmission.
Many users reported that it occurs at about 120,000 miles. Symptoms include leaking coolant and oil leaks.
If you're buying a used Highlander in these years, it's best to have the bolts replaced before any possible issues. Then, as with all used cars, ask for service records and perform a full inspection.
Excessive oil consumption
Some first-generation Toyota Highlanders have shown excessive oil consumption. This problem frequently happens with the 6-cylinder models with automatic transmission.
The problem was quite frequent on 2002 models, so much so that Toyota issued a recall for eight years after the vehicles came into the market.
It does happen at high mileage, with most users reporting that it occurred about 120,000 miles. They noticed low oil levels and needed to top off constantly.
The problem with excessive oil consumption is that it doesn't present immediate mechanical issues. Instead, it accumulates over time.
When oil is low, there's less lubrication for engine components. So, friction increases, and this equals more heat inside. It's a vicious cycle because the oil that remains begins to thicken with the excess temperature, further burning it.
If you don't tend to the problem quickly, the oil becomes so dense that it turns into sludge. Then, lubrication is almost absent, and internal components begin rubbing against each other. This can lead to engine damage and possibly catastrophic failure. Some symptoms include a clicking noise when the engine is running, loss of power, the "CHECK ENGINE" light, and smoke coming out of the exhaust.
If there are any of these signs, it's best to avoid that model. These repairs can set you back $4,000 or more.
Engine turns over but doesn't start
This is a common issue with the 2008 Toyota Highlander, one of the first models to come out of the second generation.
It's normal for the first years of a new generation to show problems, as the manufacturer is weeding out the faults.
In this case, users noticed that they turned on the ignition and found that the engine turned over, but it never started. One of the main reasons for this issue is that the timing system failed. Therefore, the vehicle didn't know when to send fuel to the engine.
Unfortunately, this situation happens at very low mileage. The average user complained that it happened at 65,000 miles. Plus, the average repair cost can exceed $4,000.
Noisy steering
Second-generation Highlanders have had noisy steering. Users complained that a loud clunking noise appeared every time they turned the steering wheel. In response, Toyota provided a replacement steering shaft. However, this problem was present in some models from 2008 to 2011.
Hybrids stalling
The second-generation Highlander hybrid tended to stall while driving. This happened explicitly to models ranging from 2008 to 2010, and it was due to an inverter failing. You can still apply for an inverter replacement free of charge.
Having listed some of the most common issues with the Toyota Highlander, it's time to discuss the best models to buy.
Best Toyota Highlander years to buy
The Toyota Highlander is a reliable SUV. But, some generations are better than others. So, in this list, we'll tell you about the best model years to buy.
First generation, 2007
Usually, one of the best options to buy a used vehicle is the last of the generation. This is because the manufacturer has already figured out most of the problems, and there's no new technology to possibly show gremlins and faults.
This applies to the 2007 Toyota Highlander. It's got the least number of complaints of all the first-generation years, and the problems revolve around the A/C, which isn't as critical as other components.
Be sure to find a low-mileage option with the V6 and, preferably, that doesn't come from the Rust Belt. With these conditions, you should have an excellent vehicle.
Second generation, 2009
While the 2008 Highlander did have many issues, as expected with the newest model of a changing generation, the 2009 model showed few complaints and performance issues. The most reliable engine is the V6 and, if you don't want to deal with some possible inverter issues, it's best to stay away from the hybrid.
Third generation, 2016
With excellent performance, reliability, and user satisfaction, the 2016 Highlander stands out as a perfect option for those looking for a midsize SUV. In addition, the drop in complaints and issues is considerable, especially when comparing it to the 2015 model (which we'll talk about later).
Plus, it comes with several driver aids that make it an excellent option for families. Besides looking for low miles and no rust, you should look for one that has collision warning and emergency braking assistance, two driver aids that make this a very safe option.
In general, most Toyota highlanders are worth a look. But, if you happen to find one in excellent condition that doesn't belong to this list, you should consider it. Many magazines and review sites have highlighted this SUV as one of the best out there. But, there are also some bad apples. And, as we'll see in the following section, it's best to avoid them.
Worst Toyota Highlander years to buy
While the Highlander is reliable, when it has had problems, it can be expensive. So, in this section, we'll look at what are the most trouble-prone years out there.
First generation, 2003
This Toyota Highlander has unfortunately earned itself a bad reputation, especially for its low-quality bolts. As we explained above, the bolts tend to strip, causing them to get stuck in the engine block. Unfortunately, fixing this can be very expensive. So, look out for 2003 models with the 4-cylinder engine.
If you plan to buy one of these, you should have it serviced and replace the bolts for aftermarket ones with higher quality.
Third generation, 2015
The 2015 Toyota highlander is an interesting year. While most vehicles that near the end of their generation have fewer problems, this one is different.
The 2015 Highlander racked up the highest number of complaints of all generations.
But, most complaints revolve around comfort, wind noise, and the audio system. Unfortunately, while you can fix the system (it was due to Bluetooth connectivity issues), there's little you can do about the rest.
But, the astounding number of complaints tells us that we should be cautious with the 2015 Toyota Highlander.
Second Generation, 2008
Speaking of complaints, the second-generation Toyota Highlander is no different. Especially the 2008 model. But, unlike the 2016 version, this is one of the first models to roll out of a new generation. This usually means that it will have the most problems, as Toyota tried to weed out the nuisances.
Such is the case. The 2008 Toyota Highlander has the second-highest number of complaints. But, unlike the 2016 model, they're more serious.
Many users complained of the famous engine clicking noise, happening at about 70,000 miles.
The repair cost averaged $3,500. Other reports included the engine turning over but not starting.
This problem has a hefty bill and can happen at about 65,000 miles. With such a high number of complaints, it's best to avoid the 2008 Toyota Highlander.
If you plan to buy this specific model, be sure to check the service record. If the past owner, or owners, have not been disciplined with oil changes, then the chances of sludge buildup are high. And, if the engine has that loud ticking noise, then you should walk away.
Closing thoughts
The Toyota Highlander is a popular and reliable SUV. So, many people wonder whether it's worth buying a used one. In this article, if you're going to do so, we give some of the most critical information to help you.
Most Highlanders won't have significant issues. In fact, magazines like Consumer Reports and JD Power rank this one of the best SUVs out there. But, as we've seen in this article, there are still some years that have been prone to problems.
2003 and 2015 models have the highest number of complaints, so it's best to avoid these years. You should also be cautious of the 2008 Highlander, as it showed an exceptionally high number of issues, many of which are mechanically critical.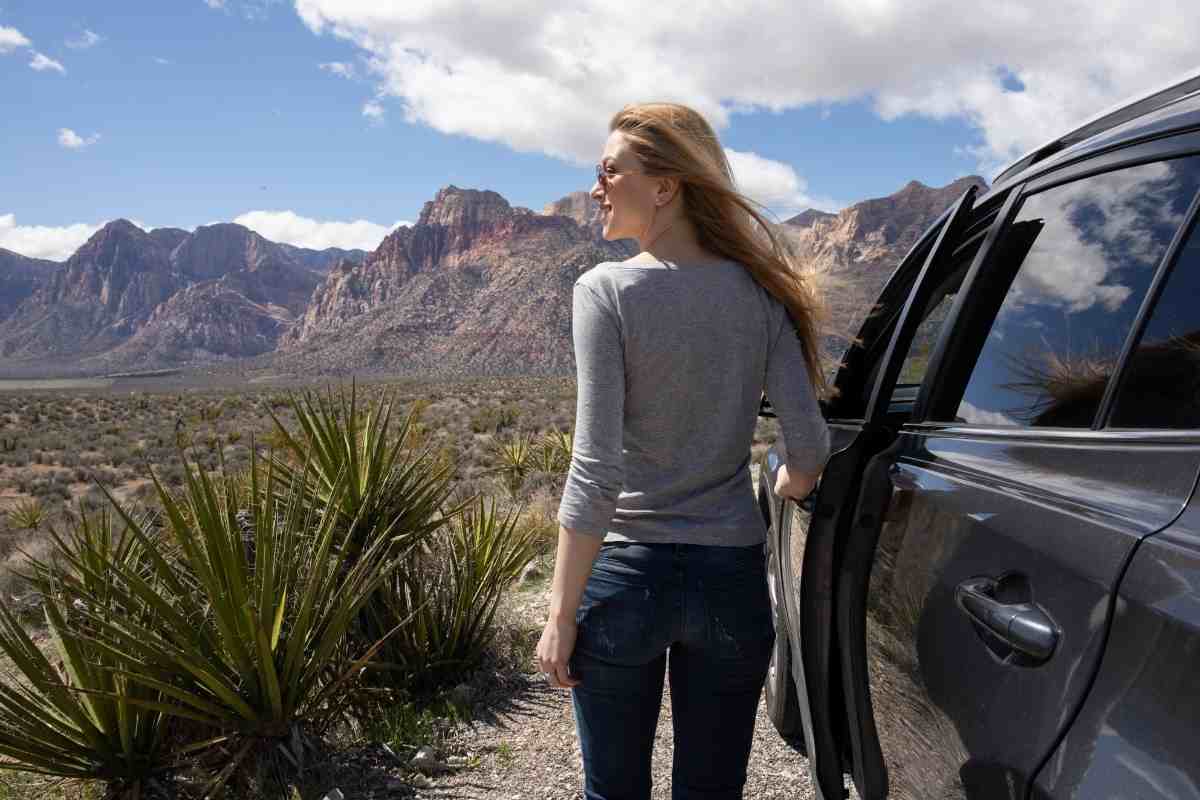 Some of the best years that you can get are near the end of the production for that particular generation. This is usually a moment in which the manufacturer has solved most of the issues, and the vehicles are more reliable.
Since Toyota has earned a solid reputation throughout the years, it doesn't depreciate as much. So, be prepared to dish out more money for used models. And, if they're in excellent condition, then they command a high price.
The Highlander is one of the best options out there for a midsize SUV that's ideal for the family and long trips. And, if you're looking for one, we hope that this article gives you all the information you need to make the best decision.