Acura is a great car manufacturing brand, and not just because of their cars' pretty faces. Both Acura and Honda have been long famed for their reliability, especially when it comes to safety. But which Acura SUV is the most reliable?
The most reliable Acura SUV is the Acura RDX, as one of its consistently cited pros is its reliability and manufacturing quality. The RDX has high safety ratings and gets up to 22 mpg in the city and 28 mpg on the highway. However, the MDX has a larger seating capacity than the RDX.
Both the Acura RDX and MDX, but the RDX is better than the MDX. Keep reading to find out why.
2022 Acura MDX
The all-new 2022 Acura MDX is just what it sounds like: all-new and coming in as a strong competitor for the rest of the luxury 3-row SUVs in its class. Price-wise, the 2022 MDX starts at $47,200, although it's more likely you won't get one for less than $48,000.
Though Acura's new SUV aspires to be known for a lot of things, its gas mileage definitely won't be one of them. The MDX doesn't offer a hybrid model, and its regular gas mileage, though it is estimated to get an average of 26 mpg in the city, its combined gas mileage is only estimated to be 22 mpg.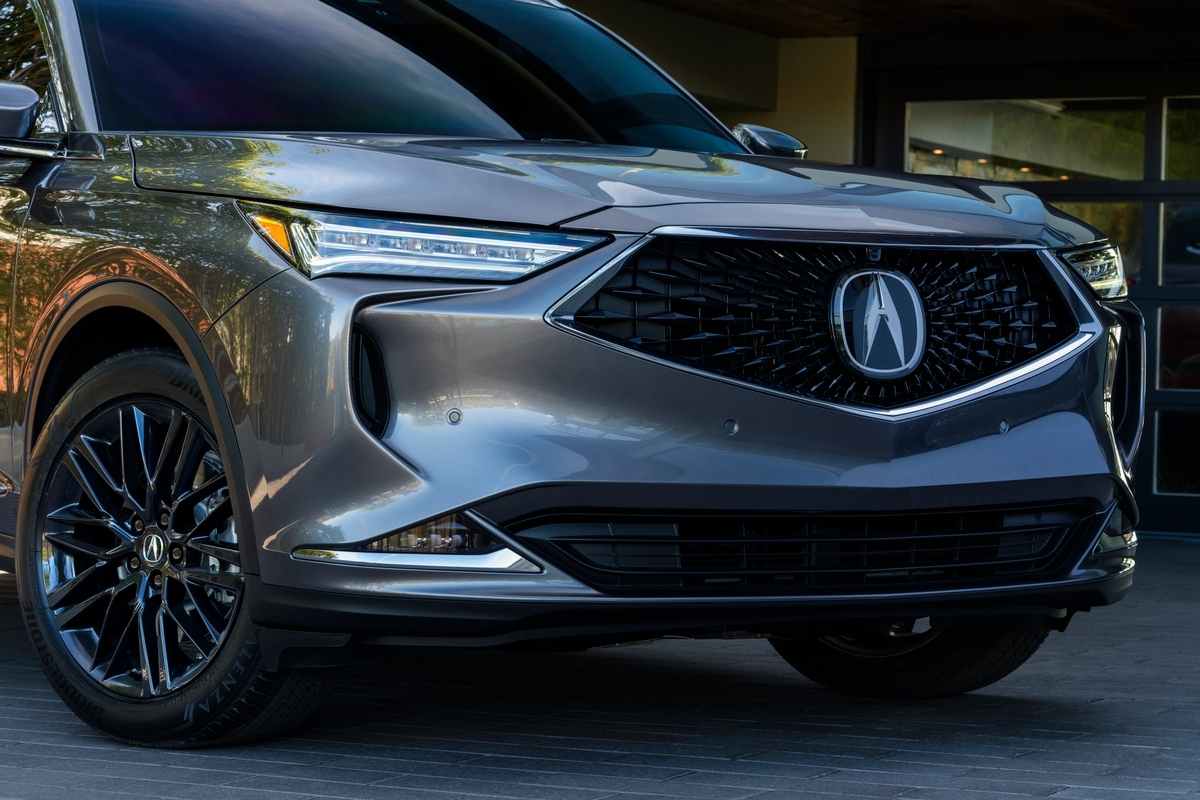 Though you can find an Acura MDX in years leading up to 2021, you won't find a 2021 model. Acura gave the MDX a break to give it a brand new edge over its competitors. As of now, it's too early to tell whether or not their efforts paid off. The MDX has 4 trim levels (or packages, as Acura's site calls them) available currently: the MDX, Technology, A-Spec, and ADVANCED; and Acura plans for a more performance-driven Type S planned to be released in December 2021.
The redesigned MDX boasts an all-new chassis, a roomy and elegant interior, and great tech, along with the elevated level of safety we've come to expect from Acura and its sister company, Honda. This year, the Acura MDX is an IIHS Top Safety Pick+, but it still has not been crash-tested by the NHTSA for the 2022 model year. However, with the ratings of previous years, you can be sure that this year's MDX is one of the safest vehicles on the road.
Best Years of the Used Acura MDX
In past years, the Acura MDX has shone brightly among its competitors, especially in the safety department. The NHTSA crash-test ratings reveal perfect scores all around, except in rollover crashes, in which the MDX is still rated 4/5 stars.
If you're looking for a used Acura MDX and aren't sure where to start, start with the 2014 MDX and go up from there. 2015, 2016, 2018, and 2019 all put up strong cases as well. If you're looking for a hybrid, we recommend looking at the 2017 and 2018 sport hybrid models.
When we looked specifically at the 2016 Acura MDX, Edmunds Consumer Reviews credits the MDX with several things it does well: comfort, driving experience, ride quality, and spaciousness. Conversely, MDX owners reported that their MDX struggled with its transmission, interior, reliability and manufacturing quality, and infotainment system. So, while there are many great reasons to get an MDX, if reliability is the most important item on your list, you may want to pass on this one.
2022 Acura RDX
The 2022 Acura RDX hasn't changed much since the 2021 model year. Reviewers at Kelley Blue Book say it hasn't changed at all. However, that's not necessarily a bad thing. The RDX's pricing starts at $39,300, though it's more likely that you'll spend at least $40,000 on a 2022 RDX.
By its competitors' standards, the RDX doesn't have a gas mileage to brag about, with its combined gas mileage estimated to be 24 mpg. Even its sister car, the Honda CR-V, gets 5+ miles per gallon more than the RDX does. However, it's still not as bad as some similar vehicles.
The Acura RDX offers 5 different packages: the RDX, Technology, A-Spec, ADVANCE, and the A-Spec ADVANCE. As you climb up in luxury and capability, the RDX's price goes up by about $3,000 per package level. One more notable fact about the RDX (and the MDX) is that all of them are built in America.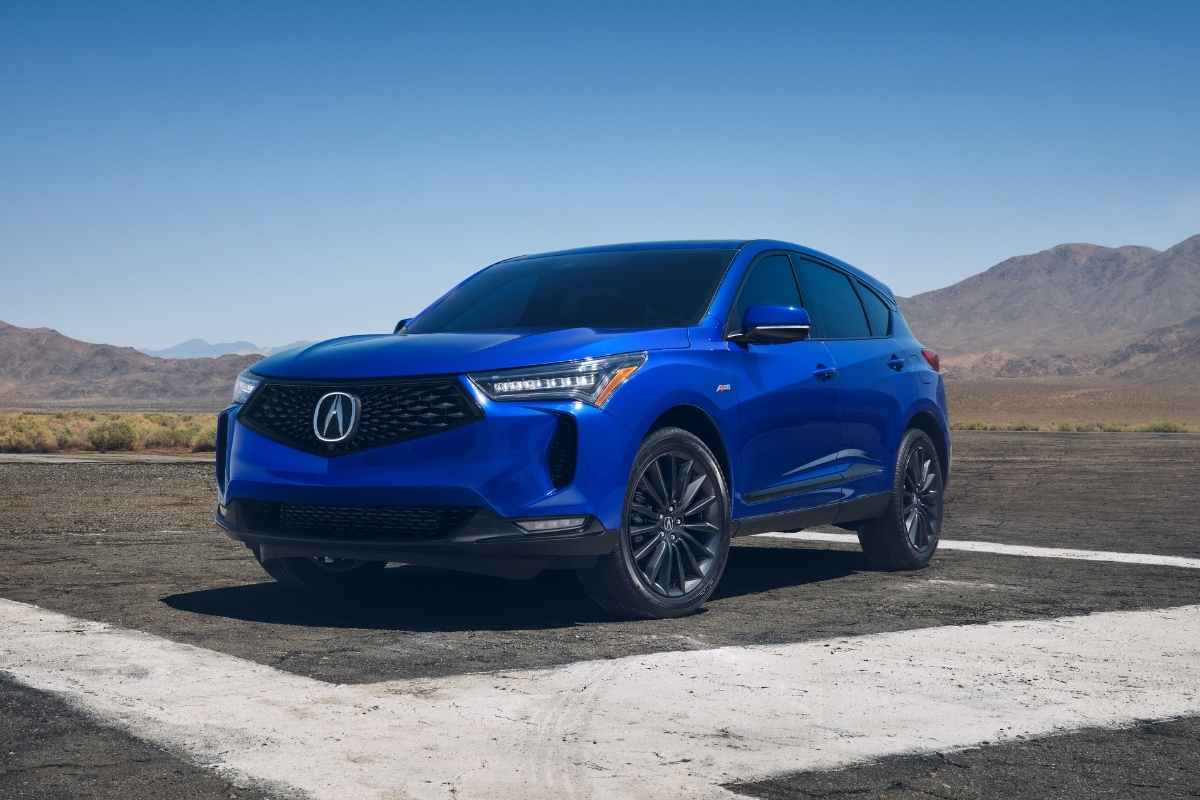 Even though it's no different than last year's model, Acura promises safety, plenty of standard features, a roomy interior, and a reasonable price for its well-made RDX.
Like the MDX, the 2022 RDX is an IIHS Top Safety Pick+, and it hasn't yet been crash-tested by the NHTSA. However, with its near-perfect crash test ratings from previous years, we're not too worried about the RDX's chances. The 2021 Acura RDX was rated superior in every area except two: a 4 out of 5 in the rollover rating, and an advanced in front crash prevention: vehicle-to-pedestrian.
Best Years of the Used Acura RDX
In past years, the Acura RDX has made quite a name for itself in the safety department, with wonderful ratings from the NHTSA for many years in a row. One notable problem that Acura seems to always struggle with is its transmission. Though the RDX doesn't struggle with this as much as other vehicles, it is still an issue to consider.
If you're looking for a used Acura RDX and aren't sure where to start, there are a couple of model years that the RDX excelled. We recommend starting with the 2016 RDX, and then check out the 2018 and 2019 models. Though, with the RDX, it seems very hard to find a bad year.
Looking into the 2016 RDX specifically, Edmunds Consumer Reviews gives a thorough review of this car. The biggest pros that RDX owners mentioned were its reliability and manufacturing quality, value, comfort, and sound system. On the other side, the cons that owners recorded were the interior, infotainment system, and tech. The reviews speak for themselves: if you're looking for reliability in an Acura SUV, the RDX is the way to go. However, if you need a full-size SUV, you need to look at the Acura MDX.