Are Acura SUVs Reliable? (Our Picks Explained!)
Acura is a great car manufacturing brand, and not just because of their cars' pretty faces. Both Acura and Honda have been long famed for their reliability, especially when it comes to safety. But which Acura SUV is the most reliable?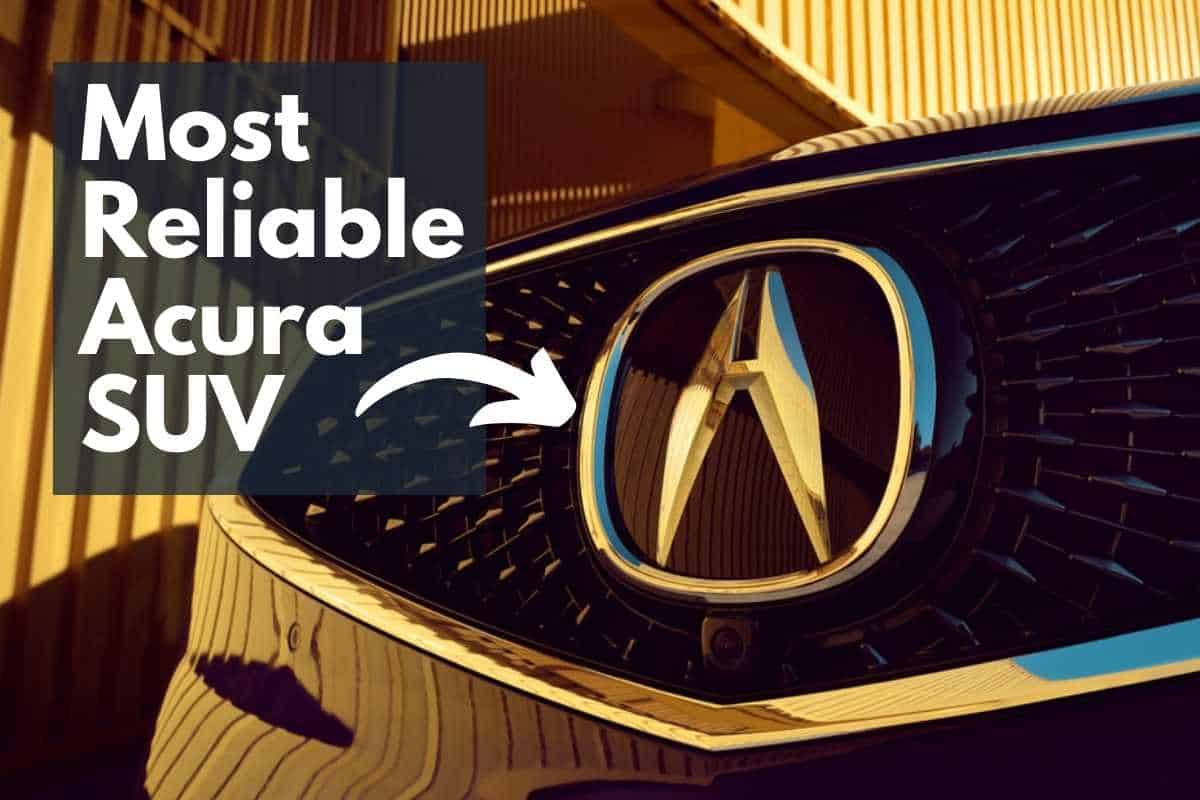 The most reliable Acura SUV is the Acura RDX, as one of its consistently cited pros is its reliability and manufacturing quality. The RDX has high safety ratings and gets up to 22 mpg in the city and 28 mpg on the highway. However, the MDX has a larger seating capacity than the RDX.
Both the Acura RDX and MDX, but the RDX is better than the MDX. Keep reading to find out why.
2022 Acura MDX
The all-new 2022 Acura MDX is just what it sounds like: all-new and coming in as a strong competitor for the rest of the luxury 3-row SUVs in its class. Price-wise, the 2022 MDX starts at $47,200, although it's more likely you won't get one for less than $48,000.
Though Acura's new SUV aspires to be known for a lot of things, its gas mileage definitely won't be one of them. The MDX doesn't offer a hybrid model, and its regular gas mileage, though it is estimated to get an average of 26 mpg in the city, its combined gas mileage is only estimated to be 22 mpg.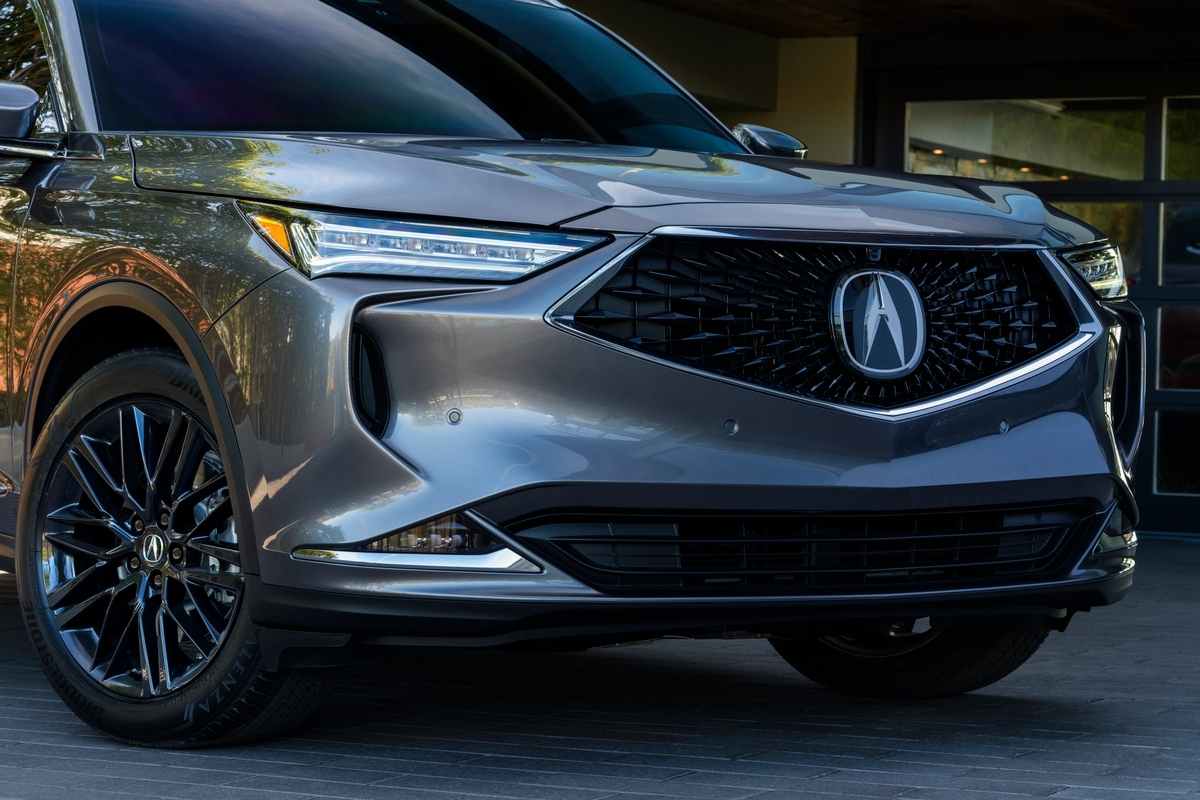 Though you can find an Acura MDX in years leading up to 2021, you won't find a 2021 model. Acura gave the MDX a break to give it a brand new edge over its competitors. As of now, it's too early to tell whether or not their efforts paid off. The MDX has 4 trim levels (or packages, as Acura's site calls them) available currently: the MDX, Technology, A-Spec, and ADVANCED; and Acura plans for a more performance-driven Type S planned to be released in December 2021.
The redesigned MDX boasts an all-new chassis, a roomy and elegant interior, and great tech, along with the elevated level of safety we've come to expect from Acura and its sister company, Honda. This year, the Acura MDX is an IIHS Top Safety Pick+, but it still has not been crash-tested by the NHTSA for the 2022 model year. However, with the ratings of previous years, you can be sure that this year's MDX is one of the safest vehicles on the road.
Best Years of the Used Acura MDX
In past years, the Acura MDX has shone brightly among its competitors, especially in the safety department. The NHTSA crash-test ratings reveal perfect scores all around, except in rollover crashes, in which the MDX is still rated 4/5 stars.
If you're looking for a used Acura MDX and aren't sure where to start, start with the 2014 MDX and go up from there. 2015, 2016, 2018, and 2019 all put up strong cases as well. If you're looking for a hybrid, we recommend looking at the 2017 and 2018 sport hybrid models.
When we looked specifically at the 2016 Acura MDX, Edmunds Consumer Reviews credits the MDX with several things it does well: comfort, driving experience, ride quality, and spaciousness. Conversely, MDX owners reported that their MDX struggled with its transmission, interior, reliability and manufacturing quality, and infotainment system. So, while there are many great reasons to get an MDX, if reliability is the most important item on your list, you may want to pass on this one.
Learn More About the Most Reliable MDX Model Years:
2022 Acura RDX
The 2022 Acura RDX hasn't changed much since the 2021 model year. Reviewers at Kelley Blue Book say it hasn't changed at all. However, that's not necessarily a bad thing. The RDX's pricing starts at $39,300, though it's more likely that you'll spend at least $40,000 on a 2022 RDX.
By its competitors' standards, the RDX doesn't have a gas mileage to brag about, with its combined gas mileage estimated to be 24 mpg. Even its sister car, the Honda CR-V, gets 5+ miles per gallon more than the RDX does. However, it's still not as bad as some similar vehicles.
The Acura RDX offers 5 different packages: the RDX, Technology, A-Spec, ADVANCE, and the A-Spec ADVANCE. As you climb up in luxury and capability, the RDX's price goes up by about $3,000 per package level. One more notable fact about the RDX (and the MDX) is that all of them are built in America.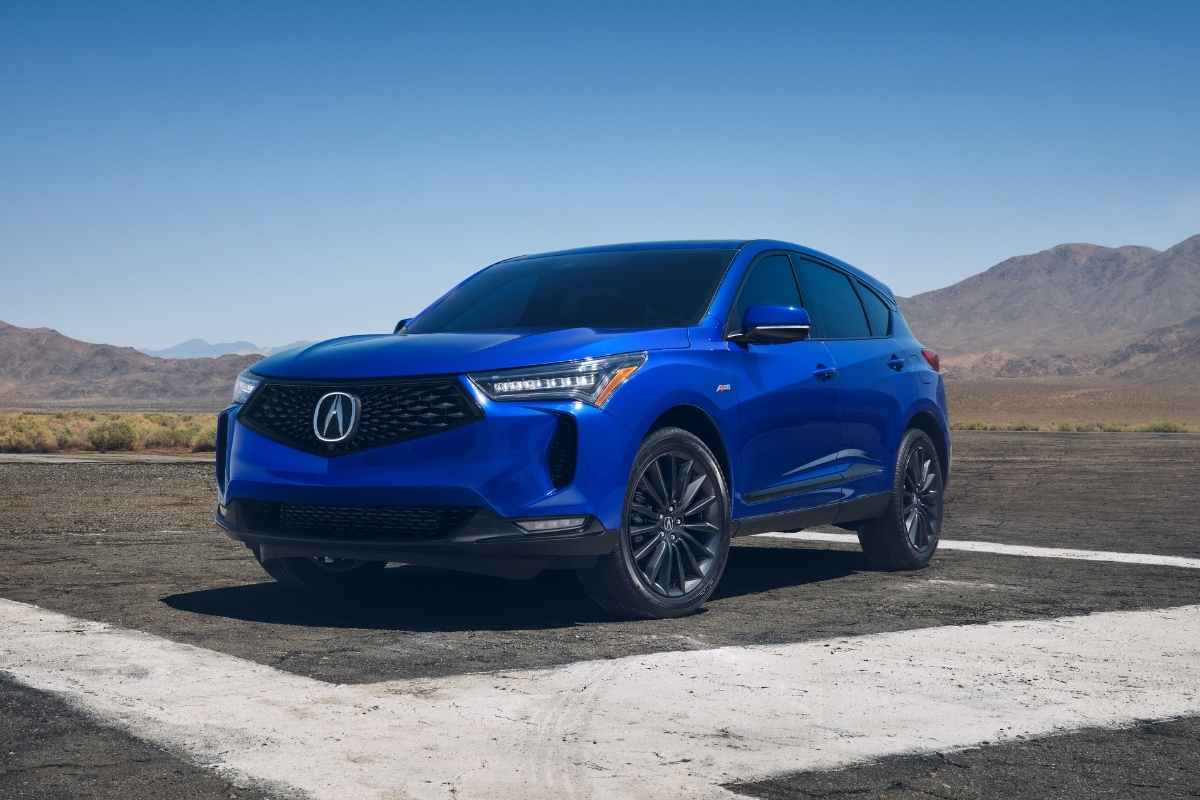 Even though it's no different than last year's model, Acura promises safety, plenty of standard features, a roomy interior, and a reasonable price for its well-made RDX.
Like the MDX, the 2022 RDX is an IIHS Top Safety Pick+, and it hasn't yet been crash-tested by the NHTSA. However, with its near-perfect crash test ratings from previous years, we're not too worried about the RDX's chances. The 2021 Acura RDX was rated superior in every area except two: a 4 out of 5 in the rollover rating, and an advanced in front crash prevention: vehicle-to-pedestrian.
Best Years of the Used Acura RDX
In past years, the Acura RDX has made quite a name for itself in the safety department, with wonderful ratings from the NHTSA for many years in a row. One notable problem that Acura seems to always struggle with is its transmission. Though the RDX doesn't struggle with this as much as other vehicles, it is still an issue to consider.
If you're looking for a used Acura RDX and aren't sure where to start, there are a couple of model years that the RDX excelled. We recommend starting with the 2016 RDX, and then check out the 2018 and 2019 models. Though, with the RDX, it seems very hard to find a bad year.
Looking into the 2016 RDX specifically, Edmunds Consumer Reviews gives a thorough review of this car. The biggest pros that RDX owners mentioned were its reliability and manufacturing quality, value, comfort, and sound system. On the other side, the cons that owners recorded were the interior, infotainment system, and tech. The reviews speak for themselves: if you're looking for reliability in an Acura SUV, the RDX is the way to go. However, if you need a full-size SUV, you need to look at the Acura MDX.
What Makes Acura SUVs Reliable?
Acura is a luxury brand that has earned a reputation for reliability and quality, and its SUVs are no exception. There are several factors that contribute to the reliability of Acura SUVs, including the brand's commitment to engineering excellence, quality materials, and rigorous testing.
One of the key features that make Acura SUVs reliable is their advanced technology. Acura has been at the forefront of automotive technology for many years, and its SUVs are equipped with a range of advanced features that improve safety, performance, and reliability. For example, the Acura MDX comes with the brand's Super Handling All-Wheel Drive (SH-AWD) system, which enhances traction and stability, making the vehicle more reliable on different terrains.
In addition, Acura uses high-quality materials in its SUVs to ensure longevity and durability. The brand has a strict quality control process that includes rigorous testing and inspection of every part and component. This helps to identify potential issues and correct them before they become a problem for the end-users.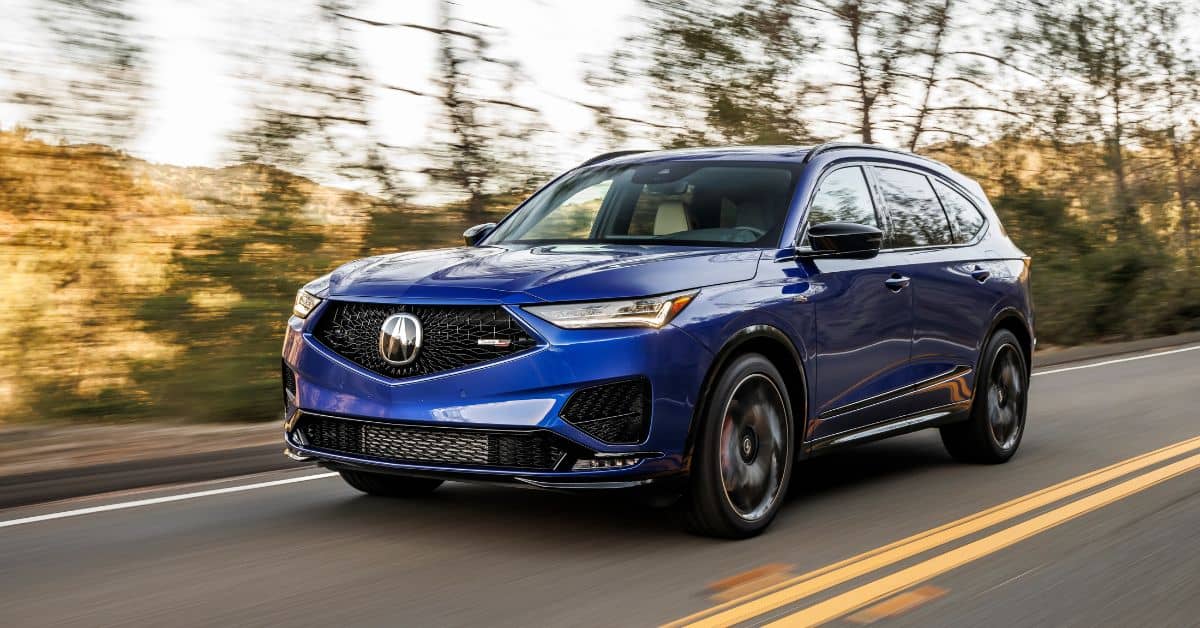 Another factor that contributes to the reliability of Acura SUVs is the brand's commitment to continuous improvement. Acura is always looking for ways to improve its products, and the brand invests heavily in research and development. This means that every new model is better than the previous one, incorporating the latest technology, materials, and design elements.
Finally, Acura SUVs are reliable because they are backed by the brand's excellent warranty and customer service. Acura offers a comprehensive warranty that covers the vehicle for several years, giving the customers peace of mind that they are buying a reliable and high-quality product. Additionally, Acura has an extensive network of dealerships and service centers that are staffed by knowledgeable technicians who are trained to provide excellent service and support.
Overall, Acura SUVs are reliable because of the brand's commitment to engineering excellence, quality materials, and rigorous testing. The advanced technology, high-quality materials, continuous improvement, and excellent customer service all contribute to making Acura SUVs a reliable choice for discerning customers who value quality and dependability.
Maintaining the Reliability of Your Acura SUV: Tips and Advice
Acura SUVs are known for their reliability, but like any vehicle, they require regular maintenance to keep them running smoothly. Here are some tips and advice on how to maintain the reliability of your Acura SUV:
Follow the Maintenance Schedule: Acura provides a maintenance schedule for each of their SUV models. It's important to follow this schedule to ensure that your vehicle receives regular checkups and maintenance. This includes oil changes, tire rotations, brake inspections, and more.
Use Genuine Acura Parts: When it comes time to replace parts in your Acura SUV, it's important to use genuine Acura parts. These parts are designed specifically for your vehicle, ensuring that they will fit and function properly. Using aftermarket parts may save you money in the short term, but they can lead to reliability issues in the long run.
Keep Your SUV Clean: Regular cleaning of your Acura SUV can help maintain its reliability. Dirt and debris can build up in the engine compartment and undercarriage, leading to potential problems. Regular washing and waxing can help prevent this build-up and keep your SUV looking like new.
Drive with Care: The way you drive can also impact the reliability of your Acura SUV. Avoid sudden stops and starts, and try to drive at a steady speed. Also, avoid overloading your vehicle as this can put a strain on the engine and other components.
By following these tips and advice, you can help maintain the reliability of your Acura SUV and ensure that it provides you with years of trouble-free driving.
How Often Should I Service My Acura SUV?
Regular maintenance is crucial to keeping your Acura SUV running smoothly and maintaining its reliability. Acura recommends following the maintenance schedule outlined in your owner's manual to ensure your vehicle is serviced at the recommended intervals.
For most Acura SUVs, the manufacturer's suggested maintenance schedule includes services at 7,500 miles, 15,000 miles, and then every 15,000 miles thereafter. These routine services include oil changes, tire rotations, brake inspections, and fluid level checks. Additionally, you may need to replace your air filter, cabin air filter, or engine coolant at specific mileage intervals.
It's important to note that certain driving conditions may require more frequent service intervals. For example, if you frequently drive in stop-and-go traffic or dusty conditions, you may need to have your oil changed and air filters replaced more often.
Regular maintenance not only helps keep your Acura SUV reliable, but it can also help prevent more costly repairs down the road. By following the recommended maintenance schedule and having your vehicle serviced at a certified Acura dealership, you can help ensure your SUV stays in top condition.