Which Ford Engines Should You Avoid?
This post may contain affiliate links. As an Amazon affiliate, I earn from qualifying purchases.
Ford has made a lot of engines that won the hearts of fans all over the world. The company's catalog includes powerful V8s, reliable V6s, and the occasionally successful inline-4. But every company has its ups and downs, and Ford is no exception. In this article, we'll tell you which Ford engines you should avoid.
But Ford has a long history, and we won't cover all the engines. So we'll discuss powerplants from the '90s up to today.
Which Ford engines should you avoid?
You should avoid Ford Modular engines that came in 4.6L, 5.4L, and 6.8L displacements. These came out of the factory from 1997 to 2004 and were notorious for spark plug issues. The engines were two-valve V8s (4.6L and 5.4L) and V10s (6.8L). From 2004 to 2008, the generation that followed came with three valves and presented spark plug issues as well.
Many models came with these engines, including the Ford F-150, the Lincoln Navigator, and the Mercury Mountaineer. And Ford didn't limit this powerplant to just SUVs. Vehicles like the Mustang, Crown Victoria, and Lincoln Town Car also came with the troubled Modular V8.
On the other hand, the 6.8L Modular V10 was available in the larger F-Series trucks, including the F-250 and F-350 and the Excursion. Unfortunately, these aren't the only troublesome Ford engines.
Ford has made its fair share of bad engines. We'll go over them in detail next, explaining why people hated them and what were some of the vehicles that used them.
Ford Modular Engines
The Ford Modular 2-valve and 3-valve engines are quite controversial. They made decent power, and you found them in many of Ford's vehicles. But, this wasn't a good thing. Finding a Modular engine with more than 150,000 miles is practically a miracle.
The source of the problems was the spark plugs. On the two-valve design, the threads on the cylinder heads would strip, and the spark plugs blew out of the engine without warning. In particular, the 5.4L Triton V8, typical in the F-150, has the worst reputation.
The 3-valve engines also suffered from spark plug issues but in a different manner. The spark plugs came with a two-piece shell that would separate with no previous signs of damage. Bits could fall into the motor, causing extensive damage.
The problems became so common that Ford approved out-of-warranty repairs. They even came up with special tools to solve both issues—still, these repairs are costly, time-consuming, and frustrating.
Ford Powerstroke 6.0L V8 TurboDiesel
Available in Super Duty trucks from 2003 to 2007, this engine has the dubious reputation of being amongst the worst Ford ever produced. Diesel engines should be reliable and cheap to maintain. After all, they're made for hard work.
But the 6.0L Powerstroke was anything but. First of all, maintenance was counterintuitive; to change the injectors, mechanics must remove the entire cab.
Additionally, fuel economy was dismal, and the need for additives was high. Plus, the engine wasn't as powerful as other available engines such as Cummins and G.M.
Ford Powerstroke 6.4L V8 Turbodiesel
Another Powerstroke makes our list. Ford attempted to improve on the 6.0L V8 TurboDiesel by adding a compound, variable-geometry turbo. This improved performance figures.
After all, this engine produced 350 hp and 650 lb-ft of torque. Not bad at all. But Ford didn't manage to remove all the gremlins from its base platform, the 6.0L. The fuel injection was unreliable, and it still required that the entire cab be removed.
Maintenance, therefore, was expensive. But there's one vital point. This engine handled aftermarket controllers better, improving on miles per gallon and power.
Ford Essex 3.8L V6
This early '90s engine powered anything from Mustangs to Continentals. Even Police Interceptors packed this engine under the hood, but that doesn't mean it was reliable.
The Essex is an old V6, going as far back as the early eighties when even the F-100 pickup used it. While it had primitive technology, this engine produced considerable power and was versatile.
But faulty gaskets would blow up nearing the 150,000-mile marker. If this happened, mechanics had to re-machine all of the internals and replace the head bolts, translating to heavy repair bills.
Though one of the older engines on this list, this V6 would serve as a platform for other Fords. The 4.2L V6 eventually ended up in the F-150 from 1997 to 2008, where it initially presented gasket issues.
Ford Cyclone 3.7L V6
This engine came from Mazda. With heavier and luxury vehicles in mind, this V6 put out a respectable 275 hp and 270 lb-ft as a minimum, with some models making 300 hp or more.
But Ford took Mazda's design and fiddled with the water pump, placing it inside the engine mount. They use the timing chain for power, and if these fail, they can spray coolant directly into the crankcase.
Unfortunately, the pump can fail at any time and cause irreparable damage to the engine. The situation was so bad, many clients sued Ford for engine replacements and other damages. It's worth highlighting that this situation occurs with the transversely-mounted V6. Longitudinal V6s found on the Explorer uses an external water pump.
Ford EcoBoost 2.7L and 3.5L V6 (First generation)
That's right, we're talking about one of Ford's most recent engines. These suffered from carbon buildup in critical areas like the intake valves. Plus, the timing chain would stretch out and mess with the engine's timing.
Replacing the timing chain and cleaning the intake valves are both labor-intensive processes. But, when customers service these vehicles correctly, the damages shouldn't be catastrophic.
But Ford still worked on improving the EcoBoost. The first of these engines came out in 2015, and by 2018, it had come out with the second-generation 2.7L V6. A few months later, it also launched the new 3.5L V6.
The main change to these engines was the introduction of port injection, which helped lower buildup by sending fuel over the valves. You can find these engines in many of Ford's vehicles (including the Lincoln Navigator), as it's becoming a mainstay in the lineup.
These are the best Ford Engines to buy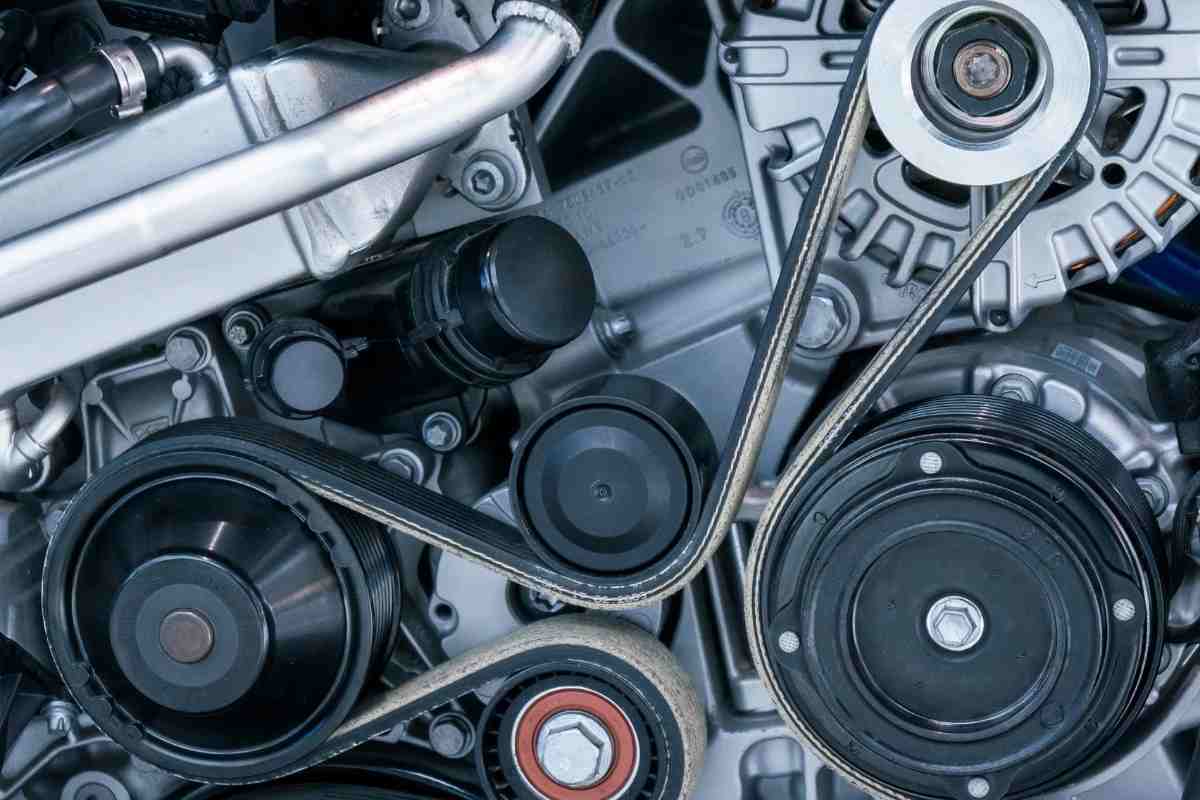 Ford doesn't only produce bad engines, the total opposite. There are some worthy powerplants in its lineup and here are just some examples.
Ford Coyote 5.0L V8
Long-lasting and robust, the Coyote V8 can put out 480 hp in the Mustang. But some tuners have gone crazy and fitted turbos in them. Thanks to their solid construction, they can handle the extra power with ease.
Don't be surprised if you hear that a tuned Coyote V8 puts out more than 900 hp. One of the keys to their success is their heritage. These are high-performance and racing engines that are built to a higher standard. When you properly care for them, they can go for more than 200,000 miles.
Ford Godzilla 7.3L V8
In 2020, this behemoth aimed to replace the 6.8L Modular V10 engine. Yes, it's not the most advanced powerplant, and it won't win efficiency awards. In fact, it comes with a two-valve pushrod design, which is as basic as it gets.
But it produces 420 hp and 475 lb-ft of torque at just 5500 RPM. You can buy them as crate engines, and many fans did, even before they were available in Ford trucks. Ford aims to power the Super Duty pickup trucks with it, which should be a surprise.
Plus, this is an engine that Ford built with mechanics in mind. It's easy to work on, and spare parts should be readily available. All this so that you can rebuild them instead of throwing them away.
Ford 5.0L H.O.
This engine is an oldie but a goodie. It entered the early '80s as an improved, High Output variation of the previous 297. But, it was so durable, it continued to appear under the hood of Explorers, Mountaineers, and Falcons until 2001.
As Ford improved on it, the engine eventually came with specialized heads, called GT40P, which became a fan favorite. Even today, almost forty years after it came out, it's a sought-after powerplant for tuning and racing.
Keep in mind that these aren't the only reliable engines Ford made. Instead, we've focused this list on those that didn't live up to the expectation and disappointed.
Closing thoughts:
People online often wonder which Ford engines they should avoid. With so many to choose from, it's hard to know if they're buying one that's disposable or that will last for decades. This article provides you with six Ford engines to avoid and what their problems were.
Among the most common engines in these lists, it's essential to highlight the Modular V8s and V10s, which came in 4.6L and 5.4L, and 6.8, respectively. Due to the design, maintenance is expensive, and it's rare to see them exceed 150,000 miles.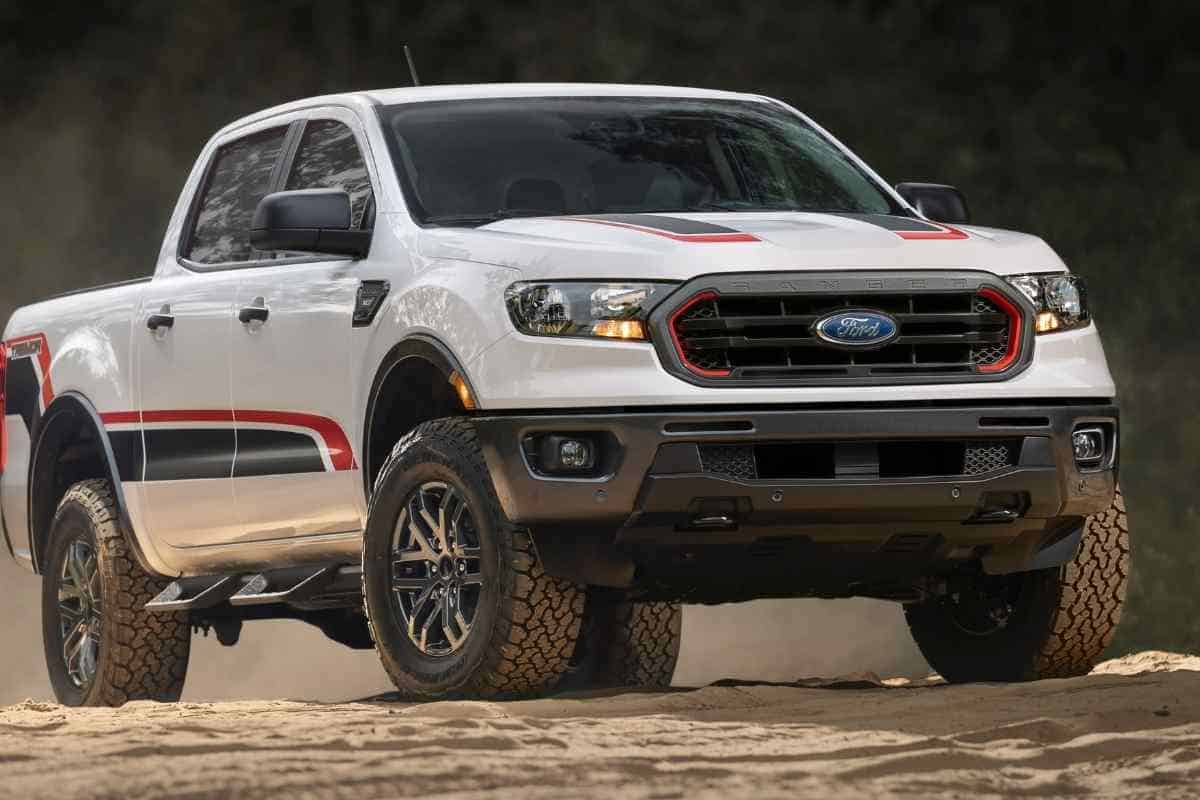 The other engines we've mentioned in this list come with their share of problems. Some are catastrophic, and others manageable with proper maintenance. But, there's one common factor with these engines: they can be costly to fix.
So, we also provided with the alternatives, because Ford has produced some very good powerplants. Before you buy a used Ford, be sure to get as much information as possible. This way, you can avoid headaches in the future.