Here Are 6 Ford F150 Years To Avoid! (And Why)
This post may contain affiliate links. As an Amazon affiliate, I earn from qualifying purchases.
When it comes to car lifespan and reliability, it's difficult to find the right make, model, and year. Perhaps you know you want a Ford F-150, but you're stuck on which year would be the best fit and which you should avoid.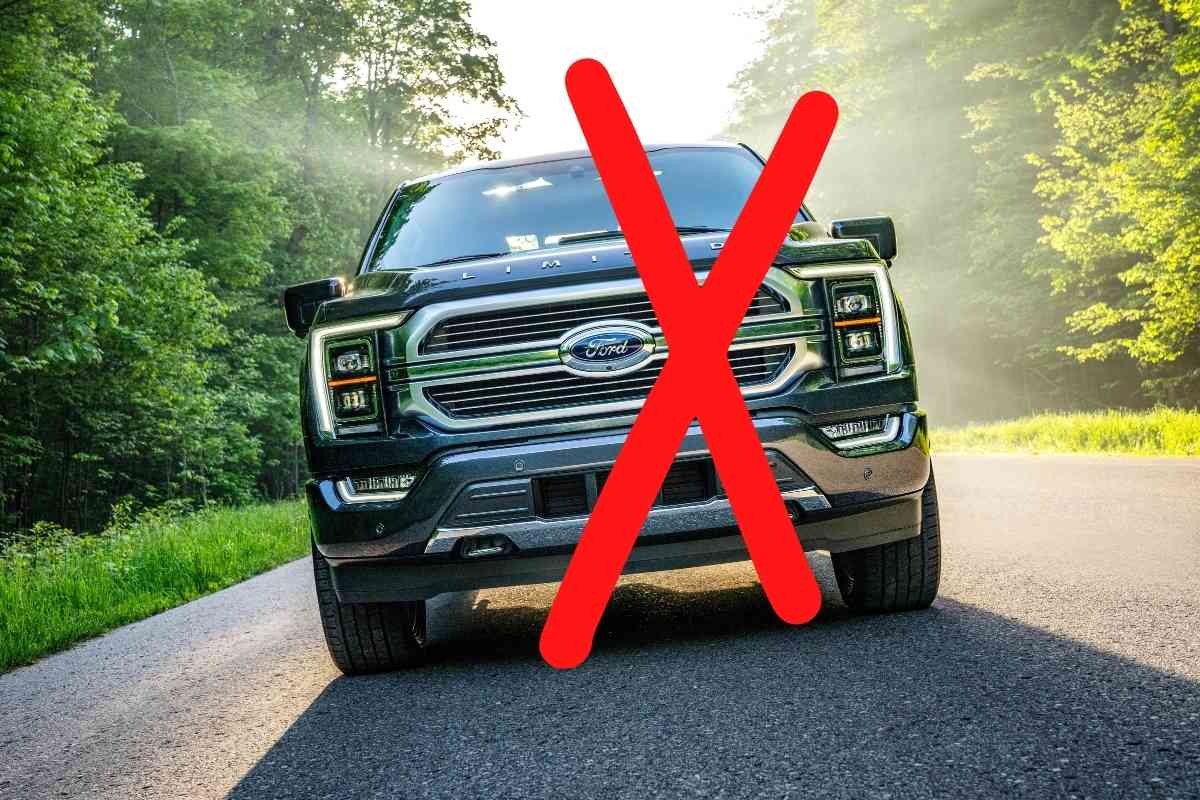 What Year F150 Should I Avoid?
When buying a Ford F-150, avoid models made between 2003 and 2005. Other years to avoid are 2013, 2015, and 2016. These models have functionality and reliability issues and have had numerous recalls.
Keep reading to learn why these models should be avoided and understand which models you should look for instead.
This article will help you determine which F-150 models and Ford years in general to avoid and which are your best bet.
Trouble spots for worst F-150 years
Like with all cars, Ford F-150 trucks have trouble spots and complications.
These trouble spots are unique to the model year. Perhaps you may be looking for a used F-150, and the years you're seeing are cheapest are in the 2003 to 2005 range.
Here is some information to consider as you decide which year for the F-150 is right for you.
Issues with F150 models from 2003 to 2005
From most reported to least reported, the most common issues that occurred for owners with a 2003, 2004, or 2005 Ford F-150 truck are:
heater malfunctions
a shaky engine
oil leaks
coolant leaks
Issues with F150 models from 2013
One of the biggest issues for F-150 models from 2013 was transmission problems. Some indicators that a transmission might be failing are gears slipping, the smell of something burning, leaking fluid, and a check engine light.
Issues with F-150 models from 2015
The 2015 Ford F-150 had plenty of difficult problems.
This includes transmission issues, engine complications, and brake failure. Each of these problems can be serious.
The most common problem for this F-150 model year is difficulty downshifting. According to Car Complaints, it costs $200 to repair this problem.
Issues with F-150 models from 2016
The 2016 Ford F-150 had similar problems as its predecessor.
Common problems include engine malfunctions, brake failure, and the doors not latching properly. The doors are especially likely to malfunction in colder weather.
Once again, these are all serious problems that must be repaired.
What year F-150 is most reliable?
A couple of years in which Ford's F-150 trucks proved to be the most reliable are 1993 to 1994, 2009, and 2012.
Are Ford's F-150 trucks reliable in general?
Ford F-150 trucks are the most commonly purchased truck for a reason; they are reliable. In fact, they are said to deliver a minimum of 20 years of function and reliability.
Many Ford F-150 drivers claim their trucks last around 200,000 with proper maintenance. The dependability rating of the Ford F-150 is 3.5 stars.
When compared to other reliable full-sized trucks, Ford F-150 trucks are around the 60th percentile in the ranking for most reliable full-size trucks.
In other words, it ranked 7 out of 17 other trucks.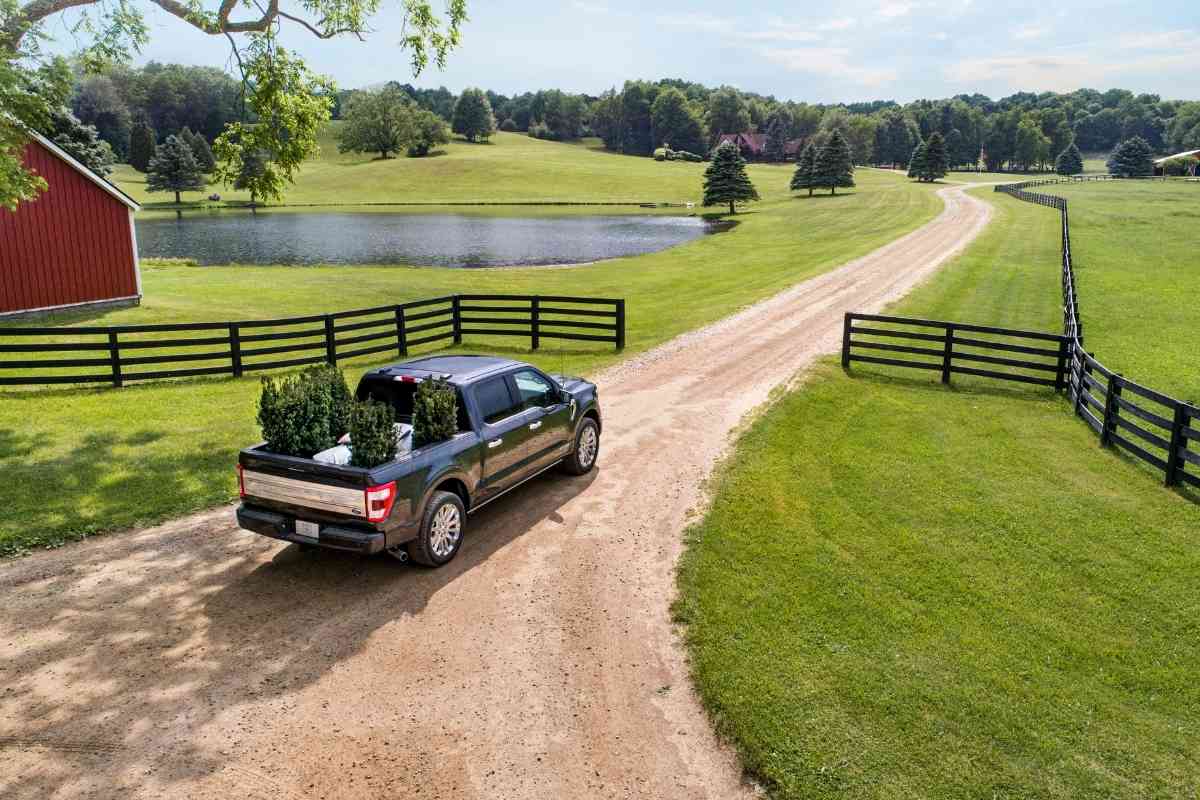 Why do people like F-150 trucks so much?
Safety first
First of all, safety first. Ford has one of the best truck crash ratings of all makes.
The F-150 is built to be versatile.
Ford builds F-150 trucks to be good at any task you need them for, and they are.
F-150 engine
Ford F-150s use a powerful V8 engine.
Most people who want a truck are looking for something durable and strong, so this engine is appealing for many consumers.
Practicality
Because a Ford F-150 is so powerful and durable, it's a popular work truck for many companies to invest in.
It's reliable, practical, and will last a long time, so as long as you purchase a good year.
American manufacture
One final appeal of the Ford F-150 is that it is American-made.
Many Americans prefer to buy vehicles produced in the United States.
This is often for good reason. American-made vehicles tend to be very reliable and durable.
Other reliable Ford trucks
The public admires Ford trucks for their capability and smooth handling.
Some think that a truck should be big and bold, but those who use trucks for practical, everyday purposes prefer the feel of Ford trucks.
Reliability of the Ford F-250
One well-liked and reliable Ford truck is the Ford F-250.
The 2021 F-250 was rated Ford's most reliable truck with a dependability rating of 48%.
Dependability or reliability ratings for cars are determined by testing a vehicle's trouble spots, such as issues with a hatchback, mirrors, tailgate, etc., and consumer reports.
These consumer reports generally take the form of customer surveys that are collected yearly.
What are the best years for the Ford F-250?
The best Ford F-250 model year to purchase is the 2012. Other reliable Ford F-250 years are from 2013 to 2016 and anything from 2018 to current.
However, consumers should avoid purchasing any Ford F-250s made between 2008 and 2011.
What are the trouble spots for the bad F-250 model years?
The main issue for heavy-duty Ford trucks such as the F-250 and the F-350 is engine failure. Consumers report engine failure more often than any other issue for both of Ford's heavy-duty trucks.
Learn more about the best and the worst years of the F-250 here: What are the Best Years for Ford f250 (A Buyers Guide)?
Current Ford F-150 model status
While the 2021 Ford F-250 receives awards for the most dependable truck of the year, the 2021 Ford F-150 is dealing with a safety recall.
The recalls state that loose parts could be damaging the driveshaft.
Without the driveshaft, the vehicle's wheels don't receive power.
Sudden failure could be dangerous.
Is it expensive to own a Ford F150?
For the F-150 specifically, the average annual repair cost is around $800.
Compared to the average yearly maintenance cost for cars in general, with the $800 annual repair cost, a Ford F-150 costs more than the average vehicle.
That said, the 2021 Ford F-150 is affordable for a pickup truck.
Starting MSRP for this vehicle is around $29,000.
Compared to Ram 1500 TRX truck, you could be saving $40,000.