Ford F150 Years To Avoid | 7 Best and Worst Years
The Ford F150 is extremely popular, both as a workhorse and a comfortable truck for long distances. But, no matter how popular it is, some years are bad so here are the Ford F150 years to avoid.
Choosing the best year for Ford F150 is crucial, but knowing which are bad years is equally important. Dive into our guide to make an informed decision for your next pickup!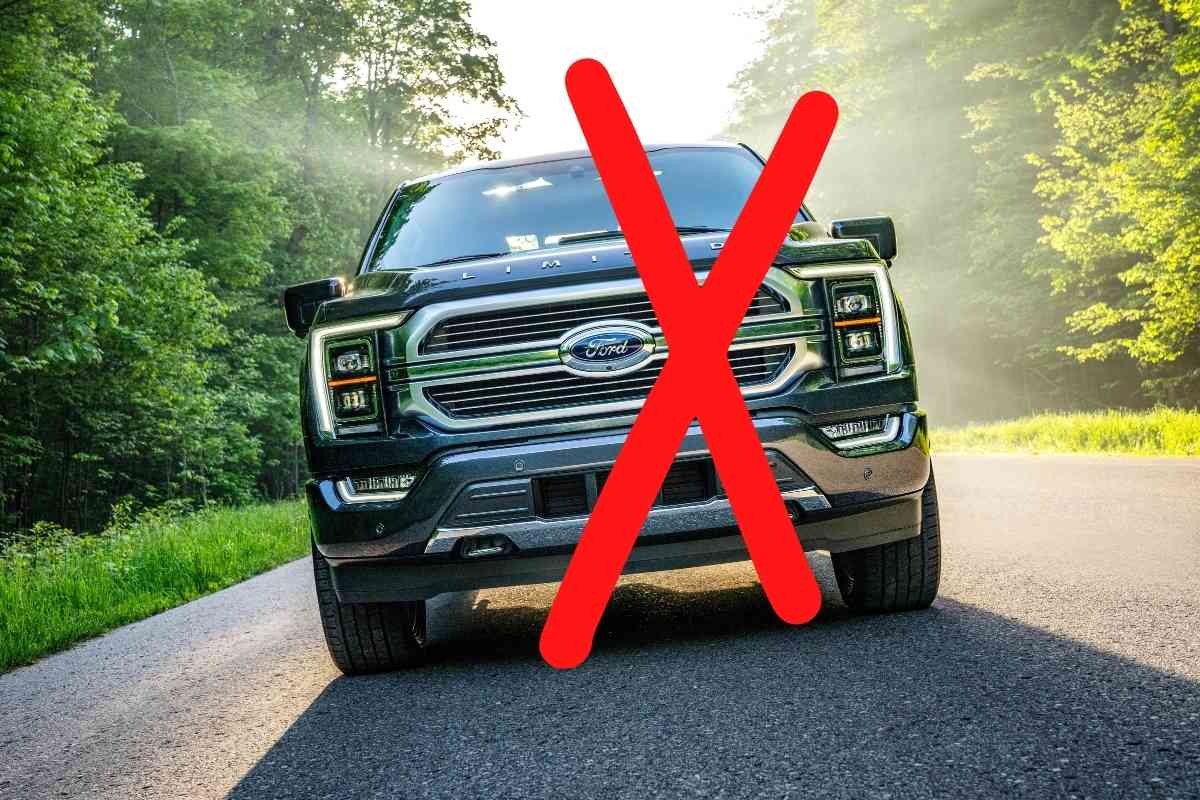 The Ford F150 years to avoid include the 2004, 2005 and 2010. These are the model years that have shown the most issues, many of which might include an engine-out fix.
Quick Take On The Worst Years For The Ford F150
For those who just want the answer, these next two sections are for you. However, I believe most people will want to know a bit more, so keep reading and we will dive deeper into the best and the F150 years to avoid.

These Are The Ford F150 YEars To Avoid
Just as several models are worth buying, there are some that it's best to keep at a distance. It's not easy to be a part of the worst years of the Ford legacy, but there are some out there.
These are the years to avoid for the F-150, and we'll explain why.
2004 Ford F-150
The 2004 F-150 is one of the worst you can buy, mainly due to the engine. During those years, Ford introduced the Triton V8 engine to the F150, which was not a good option.
The Modular Single Overhead Cam engines earned a reputation for unreliability, especially with the spark plugs. You could find yourself in an engine-out job since these injectors shattered frequently and would get stuck.
While there are aftermarket repairs and components, many possible buyers choose to avoid this year. The complaints were far too high. For example, Car Complaints has over 1,000 registries, most involving spark plugs.
So, if you had the misfortune of buying one with problematic injectors, you could run into expensive repairs.
2005 Ford F150
The following year saw fewer complaints, but that doesn't mean the 2005 Ford F-150 is reliable. The engine is still problematic, and mechanics have reported repeated issues with spark plugs and ignition coils.
Ford had tried to act upon the problems of the 2004 Ford F150, but it did so in a hurried manner. So, the actions had little effect. As a result, this model year had a total of 14 recalls. This was only marginally lower than the 16 from 2004.
To make matters worse, the airbags in the 2005 Ford F-150 were known to fail, making it one of the unsafest options out there.
2010 Ford F150
The 2010 model year came with two prevalent issues. First, it had significant transmission troubles, from rough shifting to total transmission failure.
The problem originated in newer technology that caused some modules to fail. As a result, this year in particular has many complaints in this department. Ford worked hard to fix this for the following year, and the 2011 Ford F-150 saw a drop in issues.
Ford was unable to fix the other main problem with this model year. Rust is expected, the windshield can crack, and many components have shown failure signs.
This problem is so prevalent that websites such as Car Complaints have rated it as a clunker.
If you're looking for a used F-150, it's best to avoid this one, as it has nothing but headaches. At the same time, the twelfth generation has some years that have performed better.
These include the 2014 Ford F-150, which has earned some recognition as durable. However, the 2014 F-150 isn't as reliable as others on this list.
Best Years for the Ford F-150:
The 2018 and 2019 models from the fourteenth generation of the Ford F-150 are among the best choices for a used pickup truck. They offer advantages like aluminum body panels, a reliable 3.5-liter EcoBoost V6 engine, and relatively low mileage, making them stand out in terms of durability and features.
Other notable options include the 2009 twelfth-generation model for its low complaints and the basic yet reliable 1993 ninth-generation model. The 2001 tenth-generation F-150 can be budget-friendly, but careful selection is essential.
How generations of the Ford F150 changed over time
Ford introduced its F series three years after World War II ended as an option for farmers and workers who sought a reliable workhorse.
These trucks had a vital difference, coming from the lessons of the war. Instead of being a car-based work vehicle, the F-series was truck-based, meaning a sturdier chassis.
With each generation that followed, this truck got better at hard work, with more features such as four-wheel-drive options and more powerful engines.
Eventually, Ford launched the F-150 namesake as a mid-range option, which complied with emission standards while being just as versatile.
At the same time, the company introduced trim lines such as the Ford Lariat and Ranger, which would live for decades.
From there, the pickup truck's success took off and has yet to slow down. The F-150 is on its 14th generation and still ranks consistently amongst the best-selling vehicles in the North American market. At the same time, it has earned Truck of the Year honors many years in a row.
Though the market has become much more competitive, with brands such as Toyota, Chevy, and Ram improving their models, Ford still leads the charge.
However, we could see changing times with the inclusion of electric trucks.
While this might change the ranks, the F-150 still reigns supreme. This is great but creates a big challenge for possible buyers. There's a big question: Which is the best Ford F-150? Let's find out!
Best Model Years for the Ford F150
Finding the best years of the Ford F-150 depends on what you're looking for–a collectible, a workhorse, or a modern choice that combines everything you need.
Still, even with this in mind, some generations outperform others. So, this section is a list of the best years and includes as many generations as possible.
2018 Ford F-150 and 2019 F-150 from the fourteenth generation
The fourteenth generation of the F-150 is one of the best to buy if you're looking for a used pickup truck. Two years have earned an excellent reputation with F-150 owners, and these are the 2018 and 2019 models.
This generation has several advantages over other years. For example, it comes with several aluminum body panels but maintains the stainless steel frame, leading to less corrosion.
The body panels are a topic of debate. Many complained when Ford changed the material, but it's worth highlighting that aluminum panels aren't new.
They've been in the industry for years, and many shops are now qualified to repair them. So, they shouldn't be a problem, whereas an aluminum frame could lead to severe issues.
It also comes with several powerplants, including the famous 3.5-liter EcoBoost V6 engine, which has proven worth. At the same time, this generation has an advantage over others, which is that it's still relatively new. So, you can find them in good condition, all the while having many of the more unique features.
Other models from this generation are also choices you can consider. However, they're not as reliable as the two we've mentioned.
The following list covers some trucks that have done above average:
2015 Ford F-150
2016 Ford F-150
2020 Ford F-150
It's important to note that these three models have slightly higher complaints than others in this article.
2009 Ford F150 from the twelfth generation
The 2009 Ford F-150 model year pickup marked the introduction of the twelfth generation, and it showed excellent performance from the start.
According to the website Car Complaints, it has the lowest complaints of all those from 2009 to 2014, and this is particularly true for those with the 5.0-liter V8 "Coyote" engine.
This model year is an excellent option for those searching for a budget option. You can still find them with relatively low mileage (for a work truck), and they are reliable.
At the same time, this marked Ford ditching several problematic engines, which led to poor performance, as we'll see later.
While these pickup trucks are excellent, we must clarify that finding them in perfect condition is becoming increasingly more challenging. As a result, you might have to invest much more time in finding one.
1993 Ford F150 from the ninth generation
The 1993 Ford F150 pickup truck is considered by many as the most reliable Ford F-150 out there, and with good reason.
This vehicle was as basic as they came, and this almost always translated to robust reliability. That said, it's important to highlight that you should expect little in terms of comfort or safety features.
It's important to highlight that, regarding reliability, it's best to stick with the gasoline-powered engines. Ford's diesel powerplants aren't known for being the best, and fixing them up is expensive.
At the same time, finding any 1993 model year in good condition at affordable prices is becoming more challenging.
Those that are in above-average condition will command big bucks. So, if you see one, you know you have something special in your hands.
2001 Ford F150 from the tenth generation
Another option on the more budget-friendly side is the 2001 F-150, and one must tread with caution here.
Some of the trucks in this generation are troublesome, yet the 2001 model has shown few issues and a low asking price.
With that being said, not all tenth-generation were created equal. The tenth generation is more reliable with the V6 or the earliest V8s.
At the same time, you should avoid the 5.4-liter V8, and we'll dive deeper into this further in this article.
The 2001 Ford F-150 is considered easy to find at relatively low prices. Most of the 4×2 models out there have seen better days, and finding them in good condition can sometimes be a challenge. Also, rust could be common, so avoid those from the Rust Belt.
2023 Ford F-150 from the fourteenth generation
The new F-150 has earned high praise from several reputable automotive magazines. For example, Consumer Reports has it rated with high predicted reliability. At the same time, JD Power recommends it in the full-size truck department.
It makes sense that magazines are keen on the newest iteration of this popular truck. Ford has relied on its tried-and-true EcoBoost engine and now has fitted a 10-speed automatic transmission, giving the F-150 more fuel economy.
That said, this truck is still new, and we must accept that issues might arise in the future. However, so far, it has performed well. 
Factors to Consider When Choosing a Ford F-150
The Ford F-150 is extremely popular, and with so many generations to choose from, there's no denying that you will likely find one that suits your needs.
What makes the Ford F-150 stand out is that there are so many of them you can feel overwhelmed about buying one.
So, besides the factors we've mentioned before, here are some factors you should consider when buying a used Ford F-150.
Reliability
There's no other way to put it: some model years are far more reliable than others.
The best way to find the most reliable is to review reputable sources, such as Consumer Reports, JD Power, Car Complaints, and articles like this.
Reliability will always be associated with how often you care for your truck. Though most F-150s are work vehicles, that doesn't mean you should skimp out on maintenance. So, you should expect the same from the pickup you want to buy.
We're not recommending it, but some customers have even considered the Triton engines reliable as long as they have been adequately maintained.
So, for more peace of mind, always thoroughly revise the maintenance history.
Model Year Changes
This Ford truck has undergone several changes since it came out in the late 40s. Even with the same generation, there can be minute changes with direct consequences in reliability and other aspects.
Ford has also worked hard to improve on troublesome years.
For example, the 2005 Ford F-150 evidenced desperate efforts to fix the Triton engine issues. While they seemed to work, this truck was also prone to other mechanical problems.
Anything from new modules to a change in body panel material can significantly impact. At the same time, some models are excellent, and the following iteration isn't as good.
One clear example is the 2001 Ford F-150, which stood out, while the next years were considerably worse.
As a result, it's always a good idea to do some research to determine which model years are best.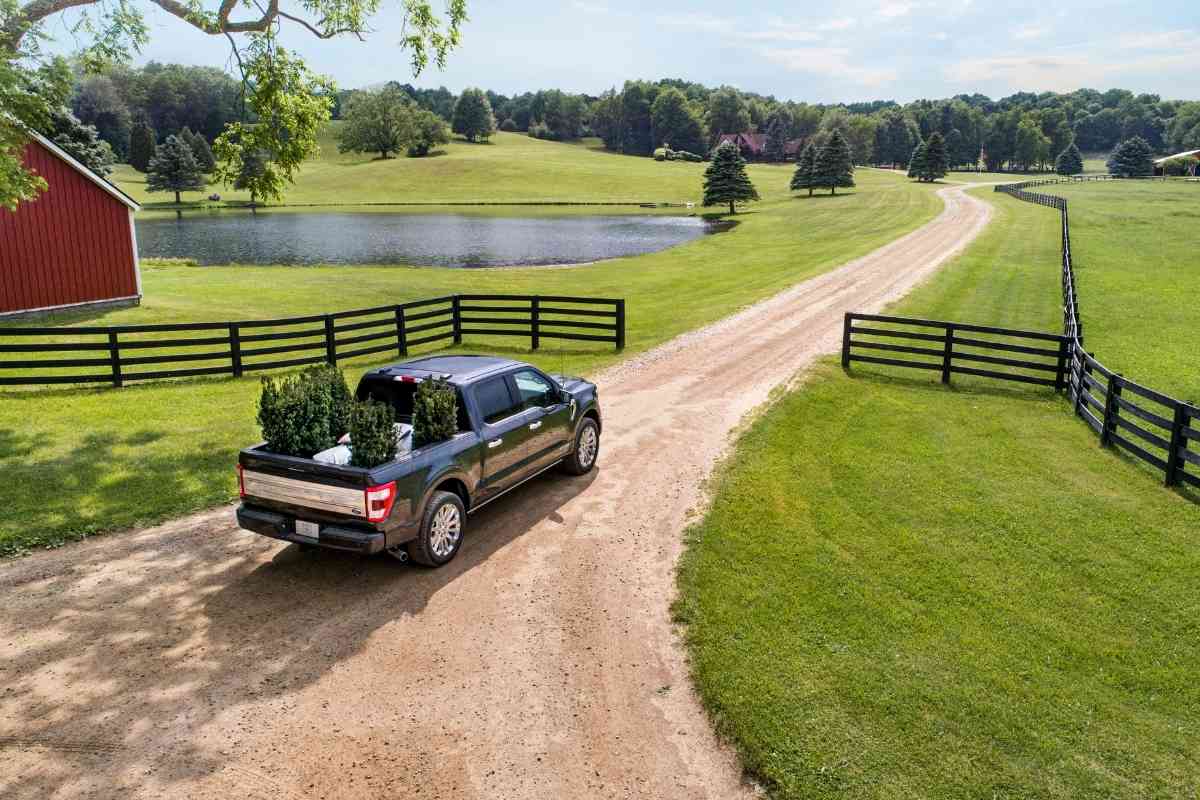 Used vs. New Ford F-150s
One of the more significant questions is whether they should buy a new or a used Ford F-150. Unfortunately, the answer isn't as clear-cut as one would hope.
First of all, the market has changed, and through 2022 and 2023, we've seen that the used car market has skyrocketed in prices.
This is a phenomenon that many have considered as temporary, but the value has yet to drop, and that's one thing to consider when buying a used car.
On the other hand, 2022 and 2023 Ford F-150 pickups are expensive and might be out of the question for some.
The full-size pickup truck has increased in popularity over the past decades, and manufacturers know this.
Therefore, finding the ideal truck for you requires more research. Fortunately, there are valuable sources to help you.
What is the Best F-150 Year?
So, which is the best F-150 to buy? The answer depends on your needs and financial situation.
If you can dish out more cash, newer models will be ideal. Not only do they have more technology and safety features, but they also should have fewer miles on the clock.
As this article explained, the 2018 and 2019 are good used models to look out for, and the 2023 edition has earned high predicted reliability ratings. These are years that could fulfill your needs.
Other older models are also reliable, such as the 2009, 2001, and 1993 years. These are increasingly hard to find, but it's worth considering if you come across a hidden gem.
As always, perform a detailed analysis on the maintenance history and what problem issues the vehicle could have.
On the other hand, there are some years that you should definitely stay away from, and these include the 2004, 2005, and 2010 models.
These have several concerning issues, especially those with the Triton 5.4L V8, which could lead to expensive repairs.
So, if you're looking to buy a Ford F-150, this article can guide you to make the best decision.