Which Subaru is Most Reliable? (Explained!)
Subaru is widely known for the Outback and Forester. These models present the adventurous, rugged feel that Subaru offers. While Subaru offers these vehicles for adventure seekers, which Subaru model is the most reliable one?
The most reliable Subaru model is the Subaru Forester. The Subaru Forester is a compact SUV built for adventure. It has the least number of reported problems with the engine, transmission cooling, and exhaust system. Other reliable models to consider are the Crosstrek and the Ascent.
Read on to learn why the Forester is likely the best car for you and to learn more about its features and durability.
What Makes the Forester so Reliable?
The Subaru Forester is a practical compact SUV built for rugged off-roading and your daily commute. Because the Forester was built to be more durable off-road, it has increased durability and longer life overall. The all-wheel-drive system gives the Forester power and increases its durability.
On average, a Forester will last 13-17 years or up to 250,000 miles but isn't uncommon for well-serviced Foresters to last beyond 300,000 miles. Many owners have taken their Forester on long road trips or adventures on dirt roads with no issues.
The Forester lasts for years when used as a commuter car, but it's also reliable for wider types of travel. It can handle rough roads and more adventurous trips.
Common Repairs on Foresters
While Foresters boast of durability and longevity, some systems that commonly need to be repaired:
Air conditioning failure
Sensor failure
Faulty airbag inflators
Brake fluid leaks
Faulty transmission parking rod
Oil leaks
Most of these are fairly minor issues and can be resolved without too much trouble, but you should be prepared to spend around $2500 to repair the A/C and $1500/airbag to replace the inflators.
While these are the most common issues, there are other issues that you might face with your Subaru Forester. One common issue with Subarus, especially the Forester, is high oil consumption. This doesn't affect all Foresters as the oil consumption depends on the use the vehicle is getting and how well it is taken care of, but many Forester owners have reported needing to fill it with oil frequently.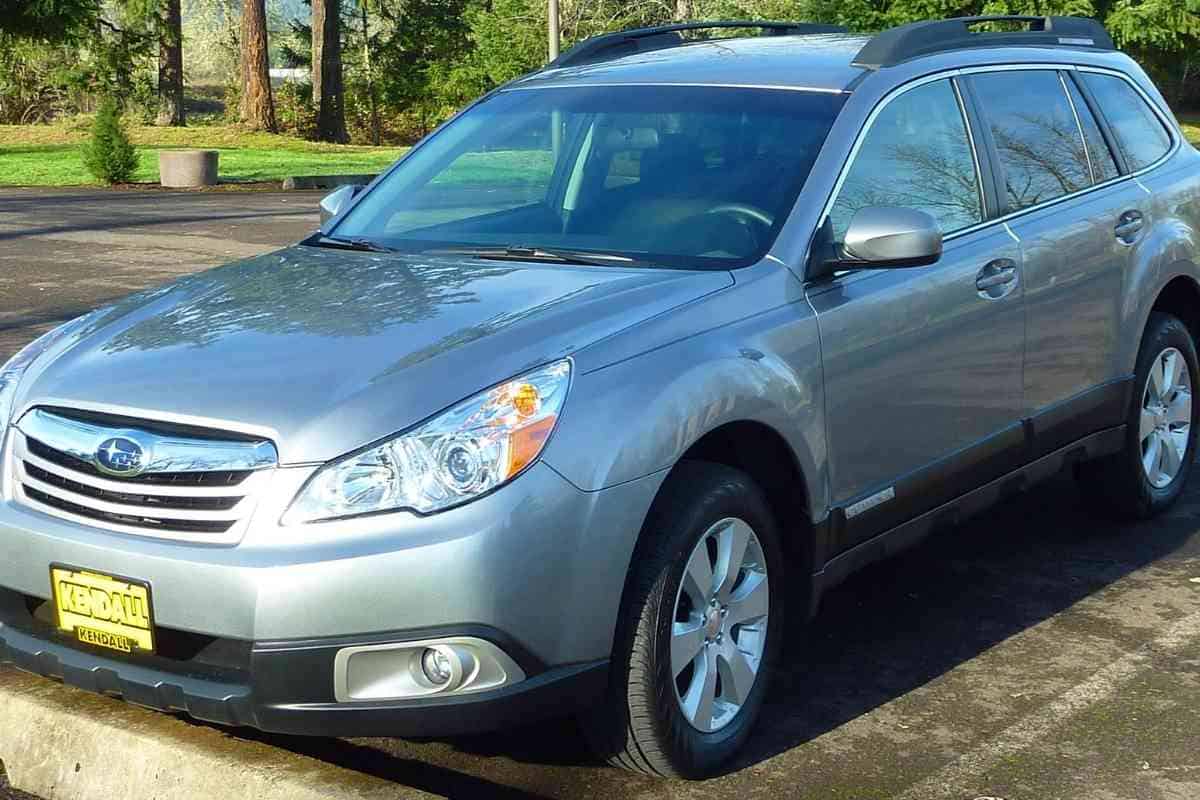 Some Forester owners have reported rust early on in the vehicle's life.
On older Forester models, there have been issues with gasket heads, the engine, transmission, fuel efficiency, interior accessories, and electrical systems. While these are issues the Forester has presented in older models, check your specific year to learn what problems you might face with your Forester.
The newer models have been improved and have high ratings and consumer reports. It was highly rated by consumers on Kelley Blue Book. The newer Forester models have improved safety features and rank higher in safety reports.
Because the Forester comes with A CVT transmission, transmission repairs might be more difficult and thus more expensive. The CVT should last as long as a regular automatic transmission, but it does require more effort to repair.
Other Forester Features
The Forester was built for your rugged adventures and everyday commute. It's a heavy-duty vehicle with a towing capacity of up to 3000 lbs. The Forester has a 2.5 L engine, a CVT transmission, and boasts 182 horsepower. All Forester models are all-wheel drive, making it a more powerful and versatile vehicle. The Forester is equipped with sturdy 18-inch alloy wheels.
The Forester is similar in size to the Outback but offers more cargo space and ground clearance. It is an ideal vehicle for travel and adventure. Its gas mileage is good for a vehicle of its caliber as well. The Forester gets up to 26 mpg in the city and 33 mpg on highways.
The newer Foresters have improved safety features to ensure safe travels. The 2021 Forester has lane assist, blindspot monitors, and backup cameras. Older models of the Forester may not perform as well in safety reports, but Subaru has taken note of the issues and newer models are rating higher and higher in safety reports.
Other Reliable Subarus
While the Forester holds the image for Subaru's rugged adventure ideal, there are other reliable options from Subaru to consider.
Subaru Crosstrek
The Subaru Crosstrek is another reliable option. It is very similar to the Forester in ability and looks but isn't as reliable as reported by consumers.
It also has an average lifespan of 13-17 years and up to 250,000 miles. The Subaru Crosstrek Looks like a rugged off-road vehicle and comes with a lot of durable features, but it drives comfortably and makes for a good family SUV as well. There is also an option for a hybrid Crosstrek. The Crosstrek has a towing capacity of 1500 lbs and 152-182 horsepower. This is lower than the Forester, but still pretty comparable.
While the Crosstrek is very reliable and will last a long time, there are some common problems you should be aware of. Many people report issues with the head gaskets which can cost $1500-$1800 to repair. Other issues with the Crosstrek are centered on the function of the steering, wheels, and engine. The Crosstrek also has reported issues with high oil consumption.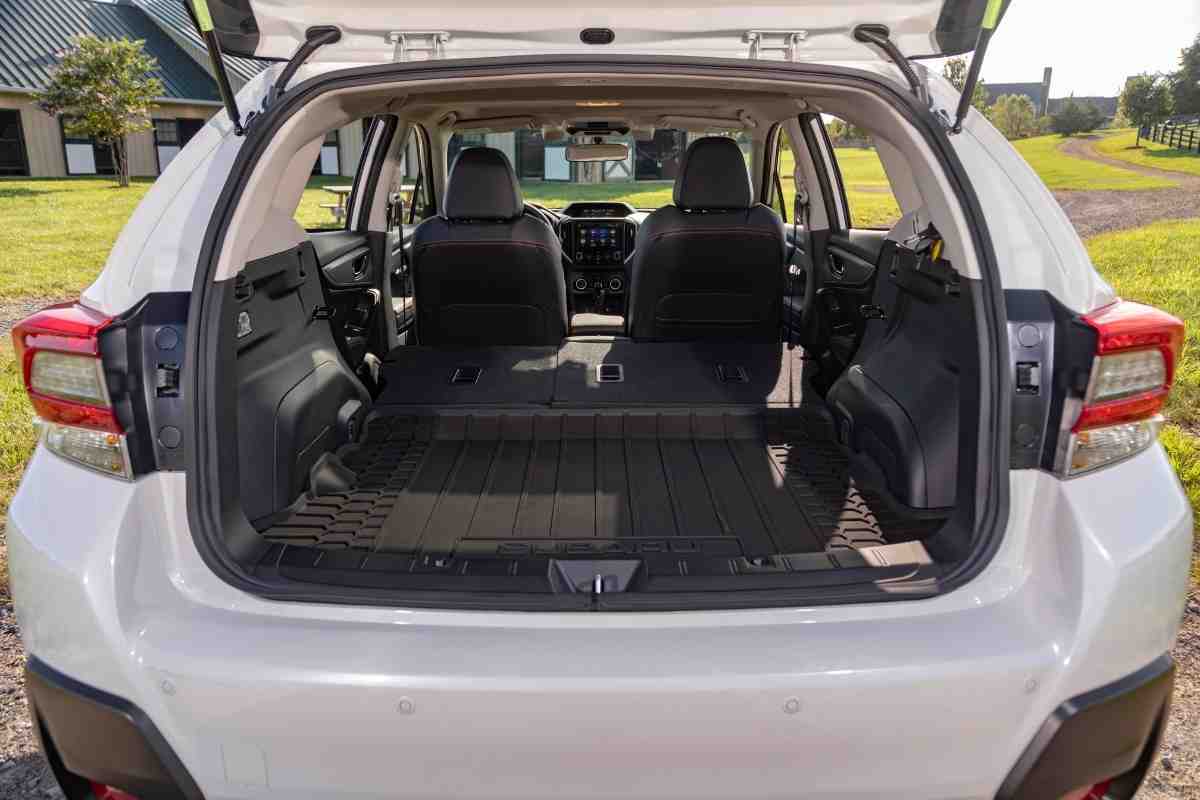 The Crosstrek has similar, but slightly better average gas mileage at 28 mpg around the city and 33 mpg on highways.
Subaru Ascent
The newer Subaru Ascent isn't as reliable as the Forester or the Crosstrek but still brings unique features to the table. The Ascent is the largest vehicle Subaru has produced and offers plenty of cargo space.
Some common issues Ascent owners experience are fuel pump failure, engine issues, transmission issues, and suspension issues. In addition to these issues, the Ascent has high reports of problems with the electrical system. (Source)
The Subaru Ascent offers a towing capacity of up to 5000 lbs and a horsepower of 200, which is higher than the Forester and the Crosstrek. However, it doesn't get the same gas mileage as the Ascent and Crosstreck. The Ascent can get up to 21 mpg in the city and 27 mpg on highways.