Which SUV Is Better: Hyundai Or Kia? [A 6 Point Comparison]
This post may contain affiliate links. As an Amazon affiliate, I earn from qualifying purchases.
Kia and Hyundai are just two of the many car companies that provide a wide range of SUVs. But which SUV Is Better: Hyundai Or Kia? Let's have a look.
Kia and Hyundai are two brands that share a lot of similarities. Hyundai and Kia are both South Korean companies, and Hyundai has been a small holder in Kia since December 2015, holding around a third of the company. It's evident that Kia and Hyundai are intimately linked, as Kia is a holder in at least twenty Hyundai subsidiary firms – but what does this mean for Kia's cars? What's more, how do you choose which brand to buy from?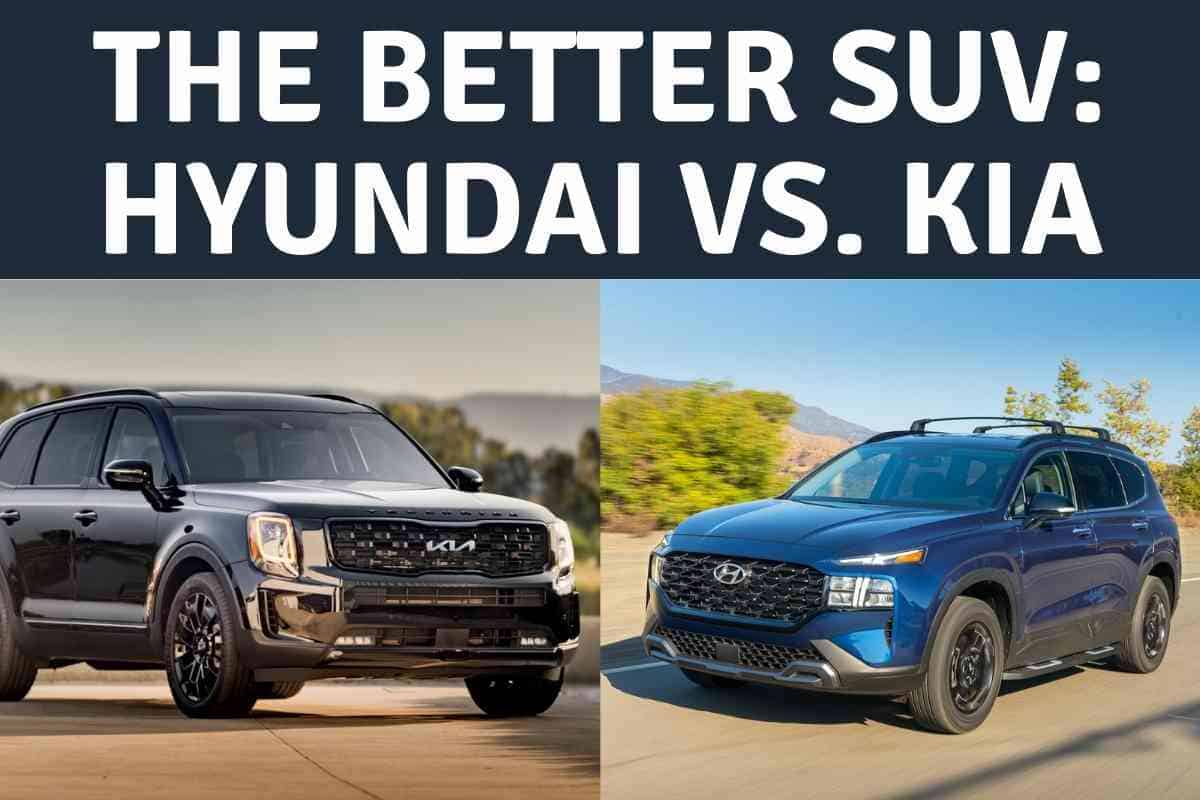 Table of Contents
Are Hyundai or Kia SUVs better?
While both Kia and Hyundai offer comparable automobiles, Kia models provide greater value and quality, as well as bolder design and a more dynamic driving experience. Simply said, Kia automobiles are superior in every way, regardless of what you value most in a car.
Of course, the final decision is yours to make. There are plenty of SUVs on the market right now and we understand that buying a new car is a big investment. If you're thinking now is the best time to buy an SUV, Hyundai and Kia have surely crossed your mind.
We recommend that you test drive both brands since we are convinced that you will choose a Kia in the end. Any way you look at it, it's plainly the better option. We don't have any harsh feelings about Hyundai.
If you're looking for the best crossover SUV, Kia will certainly make you happy.
This article will compare the most popular Kia and Hyundai models to help you decide which SUV is better for you.
Which SUV Is Better: Hyundai or Kia?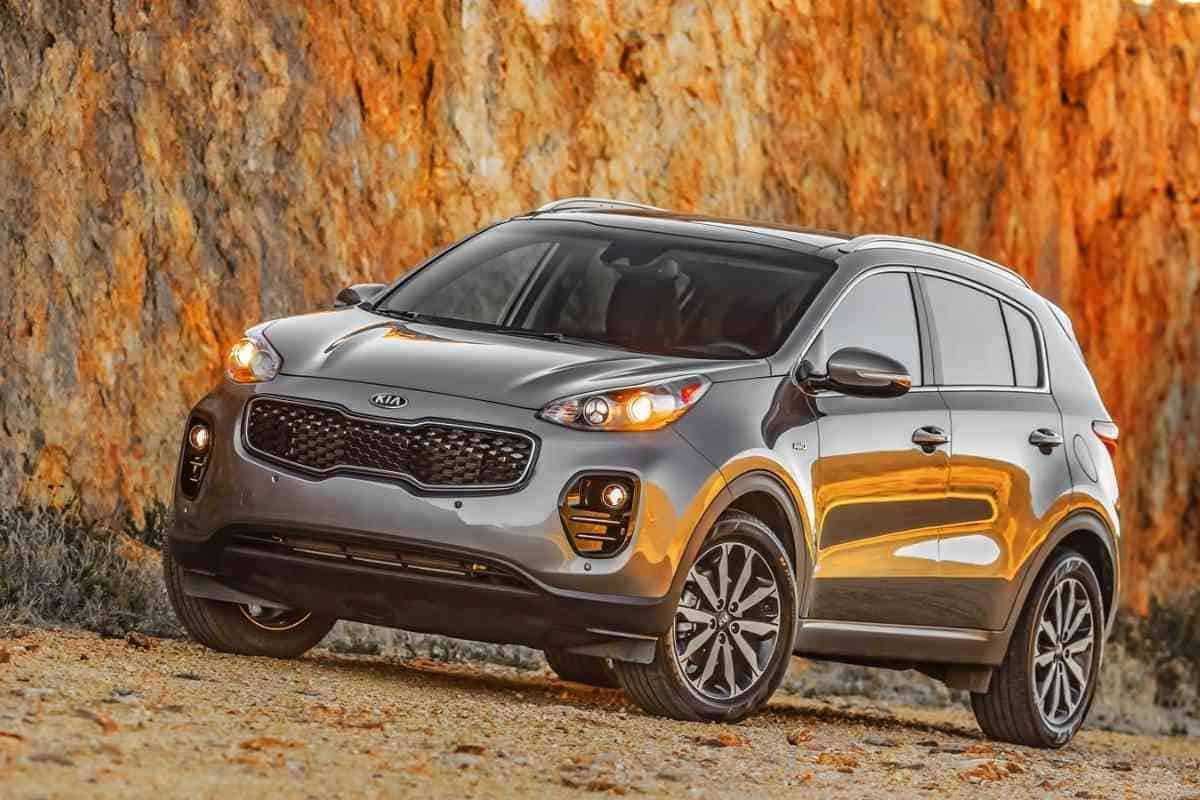 Variety And Performance
Kia has a wider selection of vehicles than Hyundai. Hybrids, MPVs, sedans, electric vehicles, and SUVs are among the 18 models available. Hyundai has fewer models on the market, with only 13 now available. Hybrids, fuel cell cars, EVs, SUVs, hatchbacks, and sedans are among them.
Hyundai and Kia SUVs make great daily drivers and are great options for anyone looking for an SUV that can carry up to 7 passengers, but they are not the most rugged or the best SUVs for offroading.
Offering fewer models may be the superior strategy in terms of performance. Hyundai automobiles frequently outperform Kias, with the 2019 Hyundai Veloster receiving high accolades for its handling.
The Hyundai i30 N is the primary model from Hyundai's re-launch N sub-brand, and it comes with a 2.0-litre T-GDi engine that produces almost 250 horsepower.
However, the current generation of Kia's flagship vehicle, the Kia Stinger, may pose a serious threat. The initial Stinger marked Kia's exit from its image as a "cheap brand," and a new version arriving in 2020 is being advertised as a premium car with high performance.
Reliability And Safety
Hyundais are among the most reliable cars available, according to the Reliability Index, which evaluates the inconvenience, cost, and frequency of automotive issues to provide a "real-world" analysis of car ownership.
The Hyundai i20 has a 14.00 index, while the i10 has a 12.00 index. Hyundais have a lower reliability index score, which indicates greater dependability. They have fewer problems, spend less time off the road for repairs, and are relatively inexpensive to repair.
Kias have a somewhat lower reliability rating than Hyundais, but their ratings are still higher than the national average.
The Kia Rio has a 35.00 index, the Ceed has a 34.00 index, and the Picanto has an 18.00 index.
Hyundais are also well-equipped in terms of safety features. The Hyundai Tucson, Ioniq, i30, Kona, Nexo, and Santa Fe have all received the maximum five-star rating from Euro NCAP for the safety equipment that comes standard.
The Kia Ceed achieved a four-star rating, whereas the Rio, Picanto, and Stonic scored three stars, owing to a lackluster Safety Assist rating.
Those figures don't include optional autonomous emergency braking on all three models, as well as optional lane assist on the Rio and Stonic.
So, Which Is The Best Option?
Hyundais are known for their dependability and come equipped with more complete safety measures.
Green Credentials And Engines
Electric automobiles are available from both Kia and Hyundai. The Kia e-Niro and Hyundai Kona Electric, for example, share an electric engine and were both rated among Auto Express's top ten electric cars of 2019.
Hyundai's first electric vehicle, the Sonata Electric Vehicle, was released in 1991, putting the company ahead of the competition.
The NEXO is now being marketed as the world's most efficient hydrogen fuel cell vehicle, emitting just water.
Hyundai's environmental credentials; however, do not end with its alternative-fuel vehicles. The Hyundai Green Zone project, a five-year plan to turn 50km2 of barren territory in Inner Mongolia into grassland, was initiated in 2008. This helped the firm earn a spot in the 2016 Newsweek Green Rankings, which evaluate the world's 500 largest publicly traded firms based on their environmental commitment.
So, Which Is The Best Option?
One of the best electric automobiles on the market is the Kia e-Niro. Hyundai; nonetheless wins this one, as the brand demonstrates its environmental concern in ways that go beyond automobile manufacturing.
Either way, both offer great fuel economy.
Design And Ease of Use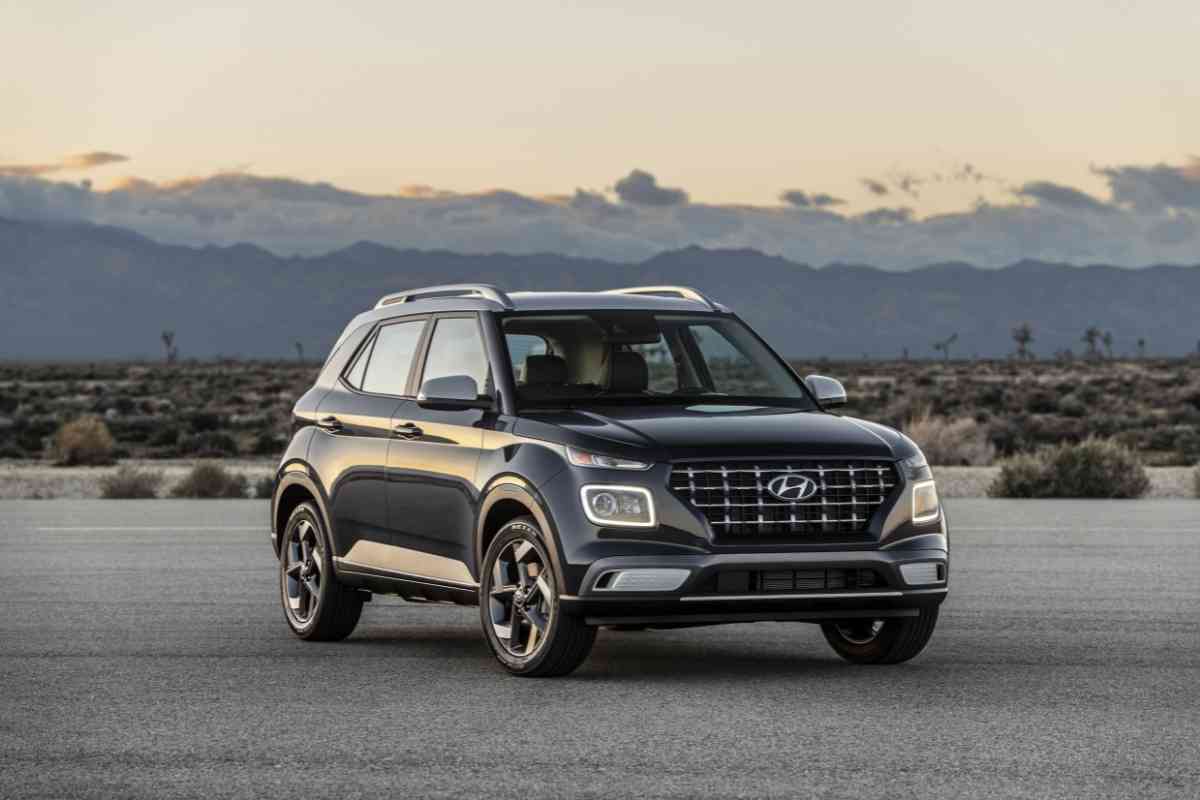 The characteristic design styles of Kia and Hyundai are vastly different. This mirrors their target demographics: whereas Kia's automobiles are marketed mostly to youthful buyers, Hyundai offers a choice of vehicles that are more family-friendly.
The stylistic and functional distinctions between their automobiles are determined by the demographics that each car manufacturer caters to.
Hyundais are slightly more expensive, but they provide more luxury and quality for senior drivers, whilst Kias are less expensive and suited for younger car owners.
In 2006, Kia enlisted the help of automobile designer Peter Schreyer, who had previously worked on the Audi TT.
Schreyer was the one who introduced the characteristic Kia 'face' that we see on our roadways today, dubbed the 'tiger nose' by some. Its 'expression' comes from its distinctive corporate grille, which has become a signature feature of Kias.
'Sensuous sportiness' is Hyundai's current design approach, which aims to maximize emotional values in unison with a strict sense of technology, aesthetics, structure, and proportion.
So, Which Is The Best Option?
It's a tie. This is a personal preference; if you desire a sporty look, you'll probably prefer a Kia, whereas if you want something a little more refined, you'll prefer the smooth and flowing shape of a Hyundai.
Achievements of The Brand
Each year, between 2013 and 2016, Kia won the International Car of the Year Awards. In addition, it also received the 2016 International SUV of the Year Award for the Kia Sorento.
The emotional bond that these cars engender – in other words, how well they draw us in – is the emphasis of these International Awards.
In 2014, Hyundai's FIA World Rally Championship squad returned to the top of the racing world. Since then, Hyundai has had crews every year, earning its first championship in 2019. Kia has vehemently denied that its own brand will compete in top-tier rallies.
So, Which Is The Best Option?
It's a tie. Kia will be your first choice if motorsport success is essential to you. Kia has an amazing track record when it comes to commercial success and brand recognition.
Hyundai and Kia have a lot in common. Both are based in South Korea and have comparable product lines.
Hyundai and Kia function autonomously. Both companies have their own design studios, engineering teams, sales teams, and marketing teams.
It must be noted, though, that neither brand makes the SUV with the best resale value.
When comparing the two brands, you'll see that there are more parallels than differences, which is a positive thing. Both automakers produce high-quality automobiles that are well-liked by their owners and come with excellent warranties.
Even so, it's worth recognizing the minor distinctions so you can make an informed decision.
SUV Line-Up – Hyundai And Kia
Hyundai has a plethora of SUVs to choose from. This year's Hyundai lineup includes seven SUVs, ranging from the new Hyundai Venue to the Hyundai Palisade in 2021.
Whether you're looking for a three-row family hauler or a new Hyundai Tucson, this year's collection has something for everyone.
Kia also has a wide range of SUVs to choose from. The Kia Telluride, Sorento, Sportage, Seltos, and Soul are among the models on display this year.
Kia's SUV series has also won numerous honors.
When comparing these two brands, it's also important to evaluate the warranty coverage discrepancies.
While both manufacturers claim to offer industry-leading warranty coverage, one automaker actually does.
A 5-year/100,000-mile limited anti-perforation guarantee is standard on all new Kia vehicles, while a 7-year/unlimited mileage anti-perforation warranty is standard on all new Hyundai models.
Hyundai SUV vs. Kia SUV – Which Is Better?
It will be difficult to choose between these two brands. Hyundai and Kia each have a variety of SUVs to select from, several of which have become favorites in the SUV sector.
In the end, it comes down to personal preference when it comes to selecting the ideal SUV for your needs.
Fortunately, with so many alternatives, you'll be able to discover the best SUV for your daily driving needs in either lineup.