These Are The Worst Years For A Subaru Forester
This post may contain affiliate links. As an Amazon affiliate, I earn from qualifying purchases.
Adventurous folks often tout the Subaru Forester for being an outdoorsy machine with adequate engine power, decent fuel economy, and lots of practicality. While the Forester certainly is a versatile SUV — and a trendy one at that — it's had some issues over the years. So, what are the worst model years of a Subaru Forester?
Based on NHTSA statistics, user-reported problems, and auto industry review, the worst model years of the Subaru Forester are 2009, 2014, and 2015. Also try to avoid the 2017 and 2018 models. On the other hand, the best model years are 2022, 2021, 2016, 2013, and 2005 through 2007.
The Forester's rough style and boxy appearance are synonymous with the beloved model, and the vehicle's low shape distinguishes it from some of its top competitors. The Forester also boasts remarkable all-weather capability, thanks to its standard Symmetrical AWD drivetrain. Let's take a closer look at the best and worst Forester years, so you can find the best one for your needs and budget.
Which Years Are the Best for a Subaru Forester?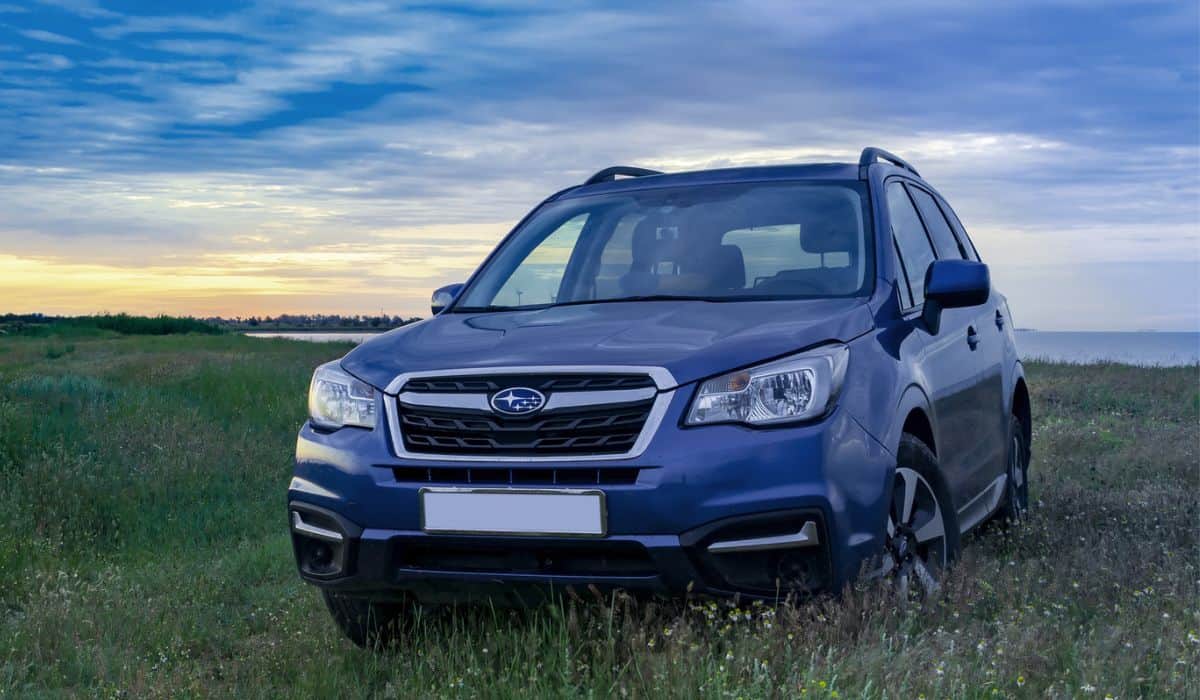 As a compact crossover SUV, the Subaru Forester sits comfortably between the Subaru Impreza and the Legacy. It's also competitively priced compared to its rivals, such as the Toyota RAV4 and the Honda CR-V.
But you need the most value for your money, so let's take a look at the best years for a Subaru Forester:
2022 Subaru Forester
The latest Forester models are on the list of the best, with 2022 among the strongest Forester years out there. With a redesigned boxy exterior, it's ideal for those looking for style without sacrificing practicality and performance.
The 2022 Forester also offers a fun, smooth ride, and it's reliable, with decent gas mileage for an SUV of its size. The 2022 Forester scoops 4.6/5.0 on Edmunds, while JD Power rates it 84/100.
2021 Subaru Forester
The 2021 Forester is another great option if you want a variation of the SUV that's not so much of a dinosaur. Its all-wheel drive is dependable on all terrains throughout the year, and it has one of the best fuel averages, topping at 29 mpg.
The seats are also comfortable, and the manufacturer included an excellent and intuitive infotainment system.
2016 Subaru Forester
As with other reliable model years, the 2016 Forester was more focused on practicality rather than design and style. Nonetheless, it has a roomy and luxurious cabin with comfortable seats.
Its powertrain also doesn't develop problems very often, and the vehicle's AWD drivetrain is dependable in rugged terrains. HD Power rates this SUV 82/100, while Edmunds gives it a 4.1 out of 5.
2012 and 2013 Subaru Forester
If you're on a budget but don't want to go for a model that's too old, you might want to opt for the 2013 or 2012 Forester. Their performance is simply amazing, and the turbocharged variants offer an unforgettable driving experience.
The models have excellent safety features too, including antilock brakes and front and side airbags.
2005 Subaru Forester
Notably, older models of the Forester may surprise you with their unshaken reliability and competence. The 2005 Forester in particular has a durable build — and it was the first SUV in the lineup to feature electronic throttle control.
Its 2.5L flat-four gas engine was designed to last, and current users can attest to its sturdiness. You can even gift this model to your kids as their first car; they'll be lucky to drive one.
2006 and 2007 Subaru Forester
The 2006 and 2007 Foresters still win a soft spot in the hearts of many consumers, and you may find them attractive if you're on a tighter budget. The 2.5-liter flat-four engine under the hood offers amazing performance, and you can go with a 4-speed auto or 5-speed manual transmission.
These cars offer smooth handling and have also earned praise due to their premium-looking interiors. Moreover, they come with standard safety features like airbags and antilock brakes.
Which Subaru Forester Years Should You Avoid?
The worst Subaru years, which you'll want to avoid if possible, include:
2018 Subaru Forester
Many users have complained that the 2018 Forester is notorious for developing unexpected cracks in the windshield. What's more, this model came with a preloaded GPS that wasn't updated, and its Bluetooth tends to fail. Luckily, these issues are mostly fixable.
2017 Subaru Forester
You also may want to steer clear of the 2017 model as it's prone to developing engine, transmission, and AC issues. Drivers also complained that it would shake annoyingly at high speeds.
Even worse, the engine can plunge into an inevitable stall. Some users have also noted excessive oil consumption.
2015 and 2014 Subaru Forester
The 2015 Forester is among the worst crossover models, and you don't want to spend your hard-earned bucks on it. It's known for engine and transmission problems, along with irritating stalls and excessive oil consumption.
Following closely is the 2014 Forester, which has had reports of serious electrical issues, transmission slippage, and shaking at high speeds.
2009 Subaru Forester
Many drivers have also considered the 2009 Forester a hassle to own. While the SUV looks decent from the outside, it has some not-so-bright spots hidden beneath the surface. Many users complained of leaking head gaskets and engine failure.
How Many Miles Does a Subaru Forester Last?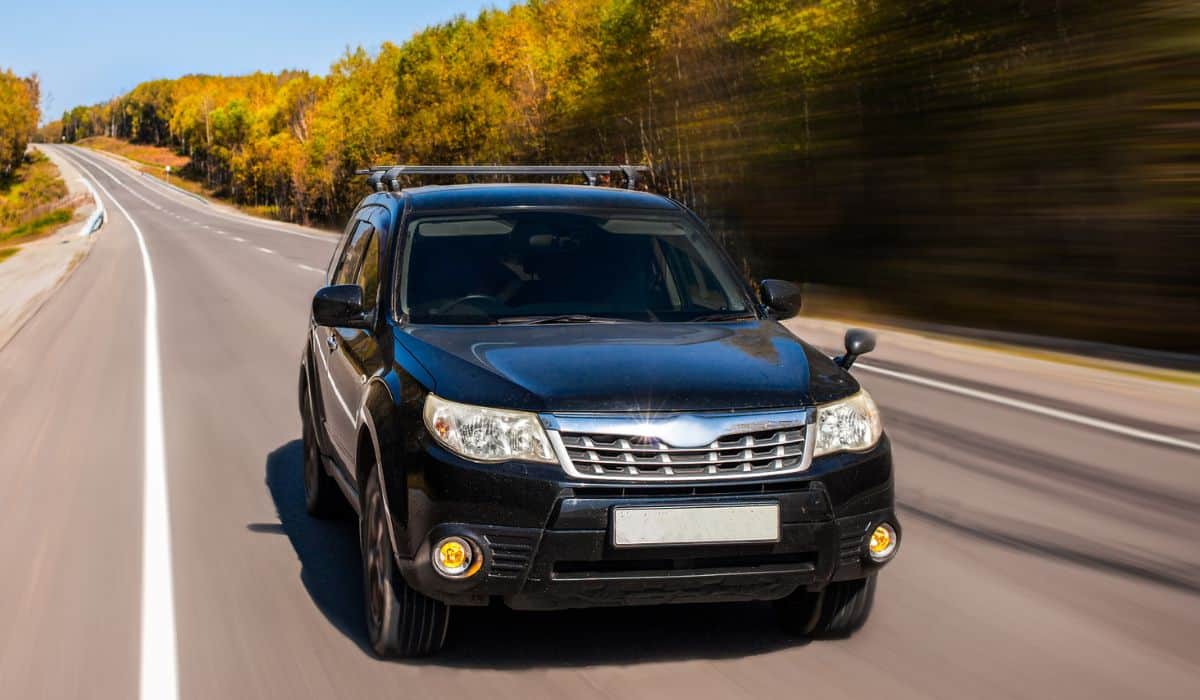 On average, you can expect your Subaru Forester to last anywhere between 200,000 and 250,000 miles. It's also not uncommon to surpass these milestones provided you keep up with routine maintenance and avoid putting too much strain on the powertrain.
So, if you do 15,000 miles a year, you can expect to squeeze out more than 15 years from your beloved Subie. That's pretty impressive, considering the Forester doesn't even come close to the top-performing Legacy model in terms of reliability.
While reliability and longevity are in the numbers, these can vary greatly depending on the vehicle's use and how frequently you maintain it. That said, be sure to stay on top of those regular oil changes and tune-ups!
What Are the Most Common Problems With a Subaru Forester?
These are the most common problems to expect with a Subaru Forester:
Transmission Issues
Transmission problems can cause your Subie to shake or shudder at high speeds. Some owners have complained that their cars won't shift to the correct gear or take on steep inclines.
While many people assumed this problem arose from a design flaw, it's been confirmed to be software-related.
Trouble With the Engine
Older and newer Forester models alike tend to develop engine problems, some of which will leave a huge dent in your wallet in repair costs. For example, the engine can either slow down or accelerate when you're driving without engaging it.
Some users have also complained that their engines consume oil more rapidly. They claim this happens even when there are no leaks.
Head Gasket Failure
Head gasket failure affects Forester models from 2011 and earlier. As it turns out, the issue was so widespread that Subaru had to extend their warranty on several of their vehicle models.
The head gasket typically provides the seal between the cylinder head and the engine block. As such, it contains the combustion gasses within the cylinders and keeps the engine oil and coolant from leaking. So, if it develops cracks or fails entirely, these fluids will leak like crazy.
Stalling
Stalling issues are common in Foresters across several model years, and they likely arise from oil leaks and rapid oil consumption.
These issues can also be caused by worn-out fuel lines or a failure in the tumble generators on the air intake manifold. Owners have reported their vehicles losing power out of the blue, especially when driving at high speeds.
Failure of the AC System
As with many vehicle brands and models, the air conditioner can develop glitches once in a while, and in extreme cases, the system can fail entirely. The 2017 Forester is the most notorious model that keeps running into AC problems.
Technicians usually say AC problems are mostly attributed to a faulty condenser. Many owners agree that issues with the AC in the Subaru Forester are often difficult and expensive to fix. At the same time, the air conditioning system is vital in extreme seasons, so you'll just have to fix a faulty AC.
Sudden Tripping of Sensors
For models that came before 2014, a sudden tripping of sensors can make the "Check Engine" light come on repeatedly.
While not too many drivers have reported this problem, it's still a major concern for those who have experienced it. The oxygen sensor is often the culprit when the "Check Engine" light blinks, especially when it develops cracks.
If you've clocked 100,000 miles already, your oxygen sensor may begin to fail. Moreover, your knock sensors can fail, ultimately taking a toll on the performance of your engine.
A knock sensor typically monitors the combustion process in the engine and gives it signals to control the process. You'll know your knock sensor is bad if your engine suddenly throbs with irregular sounds and the "Check Engine" light comes on.
Replacing faulty knock sensors is the only way to get around the problem. Luckily, it's not usually an expensive fix.
Electronic Systems Failure
Electronic issues with the Subaru Forester include the GPS giving the wrong directions and the tailgate not opening properly. Other owners have reported that the infotainment system can freeze and become completely unresponsive.
Other than this, owners have complained of the camera and Bluetooth going haywire. In rare cases, the fuses can blow, and this problem isn't easy to diagnose.
Battery Always Dying
Forester models with more reports of the battery going flat too often include those from 2017 to 2020. A flat battery can get you stranded in the middle of nowhere, and this is an unnecessary problem for such a reputable Japanese brand.
No one enjoys calling roadside assistance or jumpstarting their vehicle. Ultimately, getting your hands on a more reliable battery system is the only practical solution to this problem.
Windshield Cracking
Subaru Forester owners have also reported windshield cracking. The windshield develops spontaneous chips and cracks, which then start expanding. The worst bit about it is that Subaru has been reluctant to fix this issue under warranty.