9 Best OBD2 Scanners for Jeep Wrangler
This post may contain affiliate links. As an Amazon affiliate, I earn from qualifying purchases.
A search on Amazon.com for the "best OBD2" scanner brings up various options from at least 7 different brands including Autel, Foxwell, Launch, Ancel, XTool, Motopower, and OBDLink. There are little devices that connect right to a cell phone, and then there are the higher-end scanners that sell upwards of $200. Which is the best? How does one not get ripped off? And which is the best for the mighty Jeep Wrangler?
Here is a list of the top nine best OBDII scanners for the Jeep Wrangler, starting from nine, and saving the best for last.
9. Performance Tool W2977 CAN OBD II Scanner Tool for Check Engine Light & Diagnostics, Direct Scan, and Read Out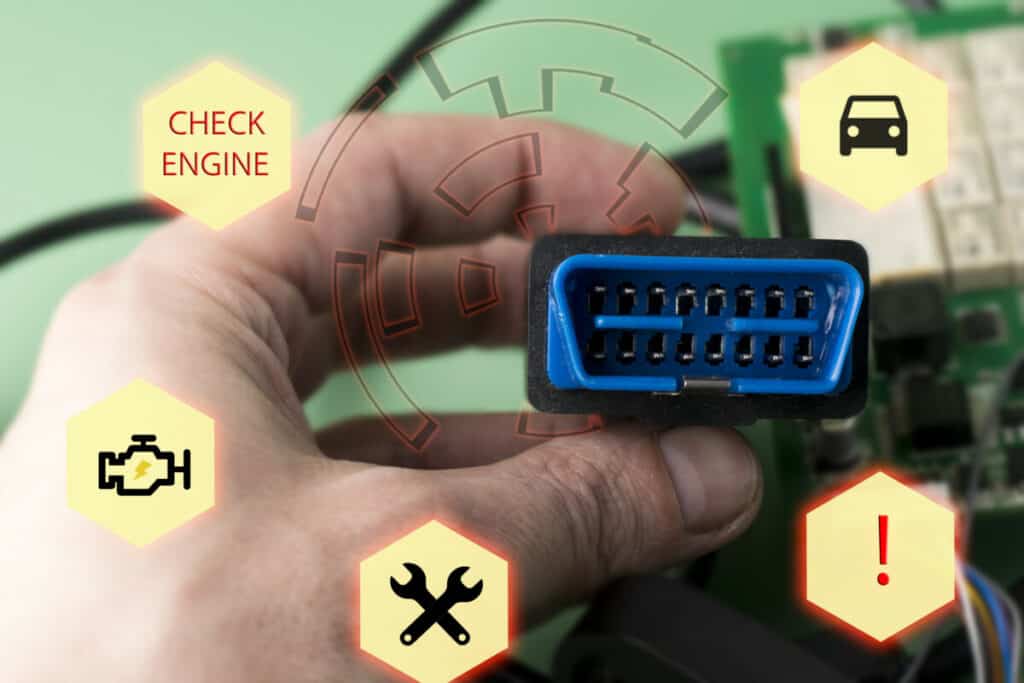 This is a very basic OBD2 scanner. It is the basic model, containing minimal features, but it gets the job done. A buyer not looking for many advanced features would be satisfied with this little tool.
8. Performance Tool W2976 Multilingual OBD2 Scanner Tool and Code Reader
This is a very basic OBD2 scanner. It has minimal features, but it gets the basics done. It runs upwards of $30.
7. Motopower MP69033 OBD 2 Code Reader – Classic
This little guy is selected because it's a best-seller on Amazon. If one is in search of the very best and most reliable bang for their buck, this is it.
It comes in at $26.99 USD on Amazon. It's battery-powered but doesn't need a charger as it draws power straight from the Jeep Wrangler, through a 2.5-foot-long cable. It's a little bigger than a cell phone, but has a white backlight retina display of 2.7 in and is not a touch screen.
It supports 9 protocols and 6 six languages. Motopower's site reads that the "practical multi-functions OBD2 code reader features built-in OBD2 DTFC lookup library," which help "to determine the cause of the engine light, read code, erase code, view freeze frame, I/M ready, vehicle information, data flow, real-time curve, get vehicle speed information, calculate load value, engine coolant temperature, get engine speed."
However, the Motopower MP69033 does not support ABS/airbag codes or the oil service light. It has no data print feature, nor battery check, thus, its older brothers compare better.
But, it obviously has the 16 pins that slide into the Jeep Wrangler's OBDII port.
6. Motopower MP69035 OBD2 Code Reader Scanner – Senior
The MP69035 Senior is the MP69033's eldest brother, a 12V system that includes data print and battery check features like the classic version does not.
It's a fraction larger than the classic edition (as all older brothers naturally should be), and comes in with a shockingly low price difference from the classic; $39.99 on Amazon. Its hardware is comparable – a 2.5-foot cable and a small, non-touch screen. It has a real-time data view feature. It's sturdy and comes with the same warranty the classic edition does which is a two-year warranty.
5. iCarsoft i820
This is like the Ferrari of diagnostic tool brands, so though the price is higher, so are the quality and reliability.
On the iCarsoft website, it reads that this tool "reads and clears generic and manufacturer-specific diagnostic trouble codes (DTCs) and turns off check engine light. [It] supports multiple trouble code requests: generic codes, pending codes, permanent codes, and manufacturer's specific codes."
4. The BlueDriver Pro OBD2 Bluetooth
The BlueDriver Pro OBD2 Bluetooth Diagnostic Scan Tool and Code Reader for iPhone and Android is a tiny and mighty gadget coming in under $120 USD. "Tiny" means that it will fit in the palm of the hand (2.2 x 1.9 x 1 inches, weighs 2.08 oz), and "mighty" means that this little gadget will run enhanced diagnostics.
It isn't like other cheap scan tools which only cover the check engine light. It covers ABS, TPMS, airbags, and multiple vehicle systems, and provides pro tips and confirmed fixes.
BlueDriver has a mobile app available for both iPhone and Android which displays these enhanced diagnostics. It displays live data which can be re-arranged on-screen, logged, and exported.
The BlueDrive Pro provides information for the Jeep Wrangler like those annoying maintenance schedules, and recalls, it will give reasons as to why the Jeep Wrangler wouldn't pass an emissions test, and that's not even everything.
3. Foxwell NT301 OBD2 Scanner
Next up is double the price as the Motopower's eldest brother – it comes in at $79.99 USD on Amazon and is a higher-end, more sturdy brand. It's almost like Harbor Freight vs. AutoZone. LED Notifications, data logs, DTC help, VIN retrieval, print data, over 40 graphing live data, and more.
A downside: the Foxwell NT301 cannot receive updates from a Mac computer – it requires a system running Windows 10.
2. Foxwell NT604 Elite
Returning to the younger brother/older brother motif, Foxwell has an older brother (a few of them). This scanner sells for $100 more, and it tipped the device on its side. This is a horizontal display and it comes with a heavy-duty carrying and storage case. It's an enhanced 4-system scanner and OBD2 code, reader. More information is available on Foxwell's website.
1. The Appraised iCarsoft CR Pro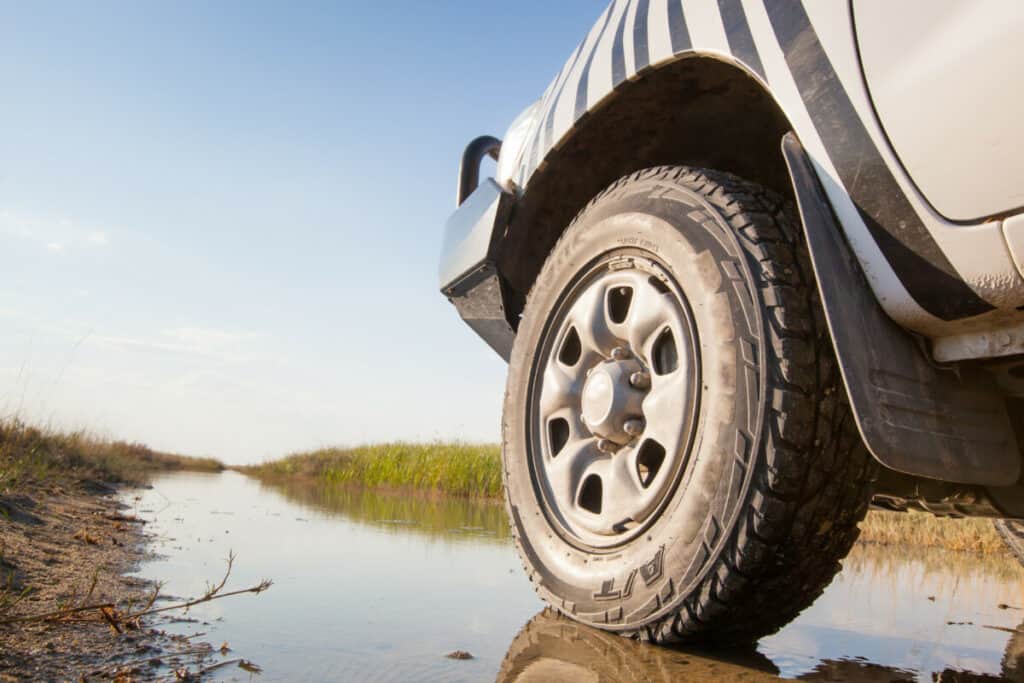 The best OBD2 scanner for the Jeep Wrangler is the appraised iCarsoft CR Pro. It's a multi-systems diagnostic scan tool, packed not only with the must-have basic code readers but with many special and advanced features as well. The iCarsoft CR Pro ensures any buyer the true value of their $250 USD.
"Once you begin to learn how to operate the CR Pro its mysteries unfold. It is very good at identifying the cause of a problem whilst it does not necessarily overcome some manufacturers code erase security it does identify the original problem and save the needless waste of time trying to check all the ther possible causes[.]"

A review left on eBay by user ol1ver2012urr1cane.
It's the appraised Jeep OBDII scanner by Car Tool Network on YouTube.
What the iCarsoft CR Pro Unfortunately Does Not Offer
Same as other scanners, the iCarsoft CR Pro unfortunately cannot be updated using a Mac system. It must update with the assistance of a computer running Windows 10 or higher. Luckily, it shouldn't be too much of a workaround.
A Warning for Searching Where to Buy OBDII Scanners
There are fakes or dummies of high-end OBDII Diagnostic Tools out there on the internet. It is very important to ensure the website from which the scanner is being bought is a legitimate and trustworthy site. It's recommended to purchase these scanners directly from their manufacturer's website.