6 Jeep Wrangler Model Years You Should Avoid!
Thinking about buying or using a Jeep Wrangler? Here are some years and model types to avoid when pursuing your Wrangler. For most car shoppers, buying the right Jeep Wrangler involves avoiding the risk of finding a model year that has a better chance of problems. Most of us don't like to be sitting in the repair shop while waiting to find out how much a fix is going to cost.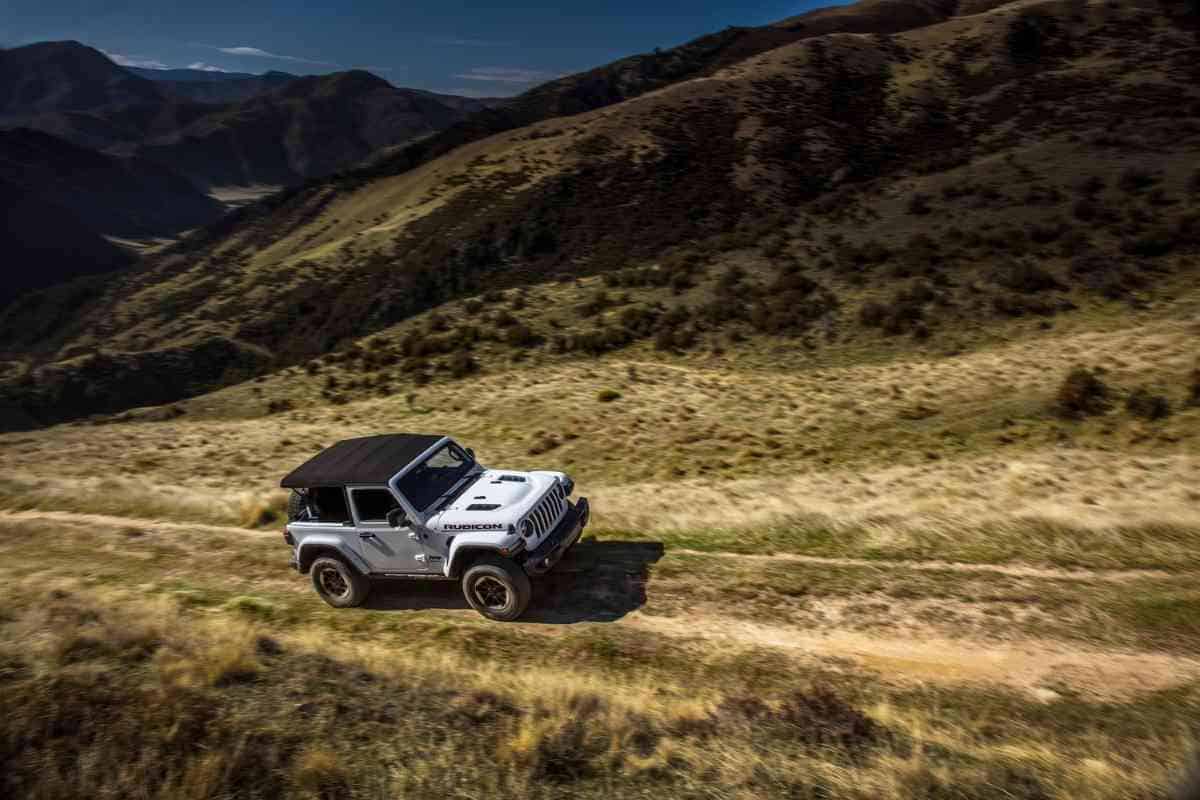 Table of Contents
What are some of the most problematic years for the Jeep Wrangler?
There are several somewhat recent years of Jeep Wrangler to avoid, including the 2008, 2009, 2010, and 2012. These models and years tend to have issues with oil leaks as well as with a "death wobble" associated with worn-down suspension parts.
We'll go through a few model years to show you which ones to avoid – in a way. All vehicles have problems, but the process of researching vehicles the way we do helps lower your risk of having a big problem with your Wrangler. Our next objective is to explain what to look for in an effort to avoid coming across a Jeep Wrangler that is about to have a problem with mechanics.
We've looked through websites like CarComplaints, scoured the NHTSA, and received some owner feedback about which Jeep Wranglers to avoid and why.
What makes a Jeep Wrangler one to avoid?
Among the largest issues any driver will want to avoid is unexpected maintenance. Surprise bills can put a serious dent in your time and wallet, especially since a Jeep Wrangler is most commonly a daily driver. While your bank account is a big consideration, safety is another. The Jeep Wrangler has some potential safety issues we will discuss as well.
2008 Jeep Wrangler
While this Jeep Wrangler might be old enough to be off your radar for purchase, Jeep had a lot of problems with this model year.
The more disappointing news here is that the 2007 is not better – and the 2008 failed to fix any of the problems presented from the year prior.
The most reported problem with the 2008 Jeep Wrangler is called the "Death Wobble." The nickname is unfortunately earned because the whole Jeep starts shaking after hitting a pothole while traveling over 45 miles per hour, and some drivers report feeling like they will die because the entire car, including the steering wheel, starts shaking dramatically. The most common cause of these problems included wear within the suspension or an incorrectly installed lift. Smaller but significant problems like uneven tire pressure and misalignment could also cause the problem.
While the "Death Wobble" was scary for those who experienced it, it wasn't the most frequently reported problem on CarComplaints.
That unfortunate honor belongs to a failure within the "Totally Integrated Power Module," which controls many of the electronics within the Wrangler, causing the vehicle to have major electrical issues. The problem was fairly frequent and usually cost an out-of-warranty Wrangler driver around $1000 to fix.
2008 also had an issue with excessive oil consumption, which could readily lead to a major issue in the engine being severely damaged without oil.
There were also a smaller variety of problems reported with the air conditioner and heater as well as transmission, though they weren't as major or frequently reported as others.
2007 Jeep Wrangler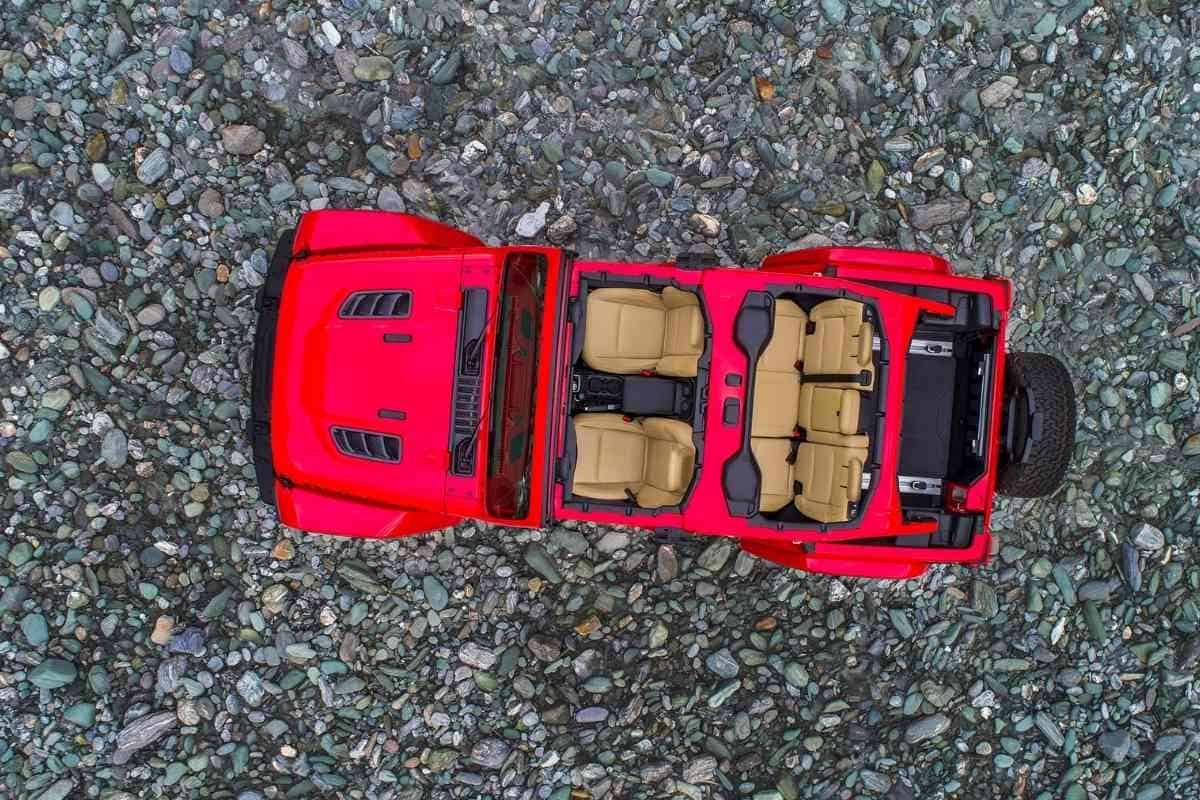 2007 was actually slightly better than 2008, which is a bit strange in itself – because this implies that a vehicle with the same body and engine didn't have any changes despite lots of reports of problems.
The 2007 also had the "Death Wobble" reported almost as frequently. This year of Wrangler has an advantage over the 2008 in one important area: it had fewer engine problems. While this seems like an odd problem to be positive about – it's true.
There are far fewer reports of engine problems on CarComplaints despite having over a decade of time to register an issue. Still, the 2007 had more complaints about engine problems and suspension issues than other makes and models – with an engine repair running to the tune of about $4,400 when it happens – which sounds like a total replacement price tag to us.
Overall, the 2007 Jeep Wrangler had 10 recalls – which isn't great – for problems ranging from brakes to air bags. We would avoid this year!
2012 Jeep Wrangler
We are going to give Jeep a little bit of credit for 2012 – for a manufacturer that historically doesn't do well in fixing problems right away and frequently at the bottom of customer satisfaction surveys – they had far fewer reports of the "Death Wobble" by 2012. Instead, this issue was replaced by some of the same problems, including a failure in the power module that feeds the rest of the vehicle's electrical.
Electrical issues are by far the most common problem for this model year, mostly due to the power module favor with some issues also reported as the electrical system stalling out while driving.
While the engine also improved, it has its own set of problems. Many drivers reported the need to replace the cylinder heads. A little bit of good news: there are far fewer reports of excessive oil consumption considering how difficult the problem is to fix.
Unfortunately, Jeep continued to have rounded complaint reports, with interior accessories problems also popping up along with body and paint – which includes water leaking into the vehicle – not great for an off-road vehicle.
2010 Jeep Wrangler
Sliding in a bit before the 2012 is the 2010 Jeep Wrangler. The issue here isn't with a huge number of problems. The 2010 has the same electrical problems as previous years, though there aren't as many reported.
A bigger problem is that the transmission could fail before the Wrangler reaches 100,000 which ultimately requires a major fix that is costly in both parts and labor – reaching several thousand dollars.
There aren't a huge number of transmission failures listed, but literal transmission failure isn't especially common amongst vehicles. Its worth noting that within the Consumer Reports ratings for this range of Jeeps, Jeep, unfortunately, finishes dead last in reliability rankings.
2013 Jeep Wrangler
This one barely made our list, thankfully. The 2013 has some engine issues with misfiring cylinders and the gradual failure of spider gears – which aren't too expensive to fix at $600 – or at least compared to other problems on our list.
Another 2013 issue was water pump failures and other water problems that could lead to the Jeep overheating. These seem to happen early on with dealers and warranties covering the cost.
2014 Jeep Wrangler
Thankfully, this is amongst the last of recent years of Jeep Wranglers to have a number of issues. These issues aren't small, though. The 2014 Jeep Wrangler has issues both leaking oil and having the oil housing spew oil. Since oil is a rather essential part of the engine and its survival, this is not a good thing.
Unfortunately, there are a number of people within CarComplaints reporting the same problem. The oil issue is also a bit extra temperamental because the filter can crack or fall out, causing much of the engine's oil to spill out suddenly. While an engine oil light is possible – it might not be fast enough.
As some user's noted, this can strike people who have otherwise taken good care of their Jeep – so it's not like the "Death Wobble" that seems to impact worn out suspensions and bad lifts.
A better future
Since 2016, the complaints about Jeeps have gone relatively quiet.
This could be because some of these drivers are still under warranty – it could also be because Jeep has changed some quality standards since it became a member of the FIAT Chrysler group following their General Motor ownership that lasted until the late 2000s.
All vehicles have problems
While we just listed off a few issues with some years of Jeep Wrangler, it is important to know that all vehicles have some problems initially.
Even vehicles known for their durability and longevity have issues sometimes. A "bad year" of the vehicle also isn't a guarantee you'll have problems – the issue is that you are a bit more likely to have problems as the vehicle ages.
Vehicle history report
When buying a vehicle, check the vehicle history report through a site like CarFax to see if the previous owner made any mechanical fixes to the vehicle.
While the Wrangler might have a "Death Wobble" possibility or engine oil issues per CarComplaints, it's also possible that someone else took care of those issues for you. Better yet, Jeep and other manufacturers do eventually learn from their mistakes, so a repair should last a long time.
Why don't you include older vehicles on your list?
Most people use lists like this to find the right Jeep Wrangler year to buy – others to educate themselves. While the Wrangler also had some pretty interesting problems in the early 2000s, there probably aren't that many out there for sale with a reasonable amount of mileage. Those that are still running have already had major repairs – or are still running well.
Should I avoid Jeep?
Honestly, no. One of the hallmarks of Jeep products is the style and ability to go off-road when you want to, which is balanced with comfort.
An issue you will see across the vehicle lineup in every manufacturer is that they are built with cost efficiency in mind, and sometimes attempts at engineering and cost efficiency don't go as planned. Thankfully, Jeep seems to have fixed a lot of its issues in recent years and hasn't had nearly as many complaints.
How can I avoid these problems if I have a Jeep on this list?
The easy answer is regular maintenance. The death wobble can be fixed with regular attention to your suspension and tires. If you happen to notice an oil spot on the ground under your Jeep, go and get it taken care of.
Even a well-known, reliable Toyota Camry will start to experience issues with its drivability if you don't rotate the tires or get new ones when they are needed.
It is true though that some problems like a cracked oil filter can come out of nowhere. One potential method of fixing this problem is asking the dealer or technician to look at issues related to the oil filter and see if they can replace it before it becomes a problem.
Otherwise, go enjoy your Jeep for the purposes you bought it for. Jeep is often associated with tough and rugged vehicles, so go have fun and take it off the beaten path.
Are Jeep Wranglers expensive to fix?
Honestly, no, not by comparison to other models. Jeep is part of a much larger company in FIAT, which includes Dodge and Chrysler.
Their parts are fairly inexpensive. You'll want to watch out for labor rates at dealerships and shops because for in-depth repairs, you might be spending a bit more to have someone take hours to tear a vehicle apart to get to a problem.