Jeep Wrangler Towing Capacity Now Up to 5,000 lbs. (YES, We Have 2024 Data!)
A Jeep Wrangler with a towing capacity of 5,000 pounds is a major announcement coming from the Jeep brand. As a Jeep owner for over 30 years, one of the biggest gripes from Wrangler owners was the limited towing capacity of the Wrangler.
For the 2024 Jeep Wrangler Model (when properly equipped), you can tow up to 5,000 lbs. Keep reading and I will explain how this is possible.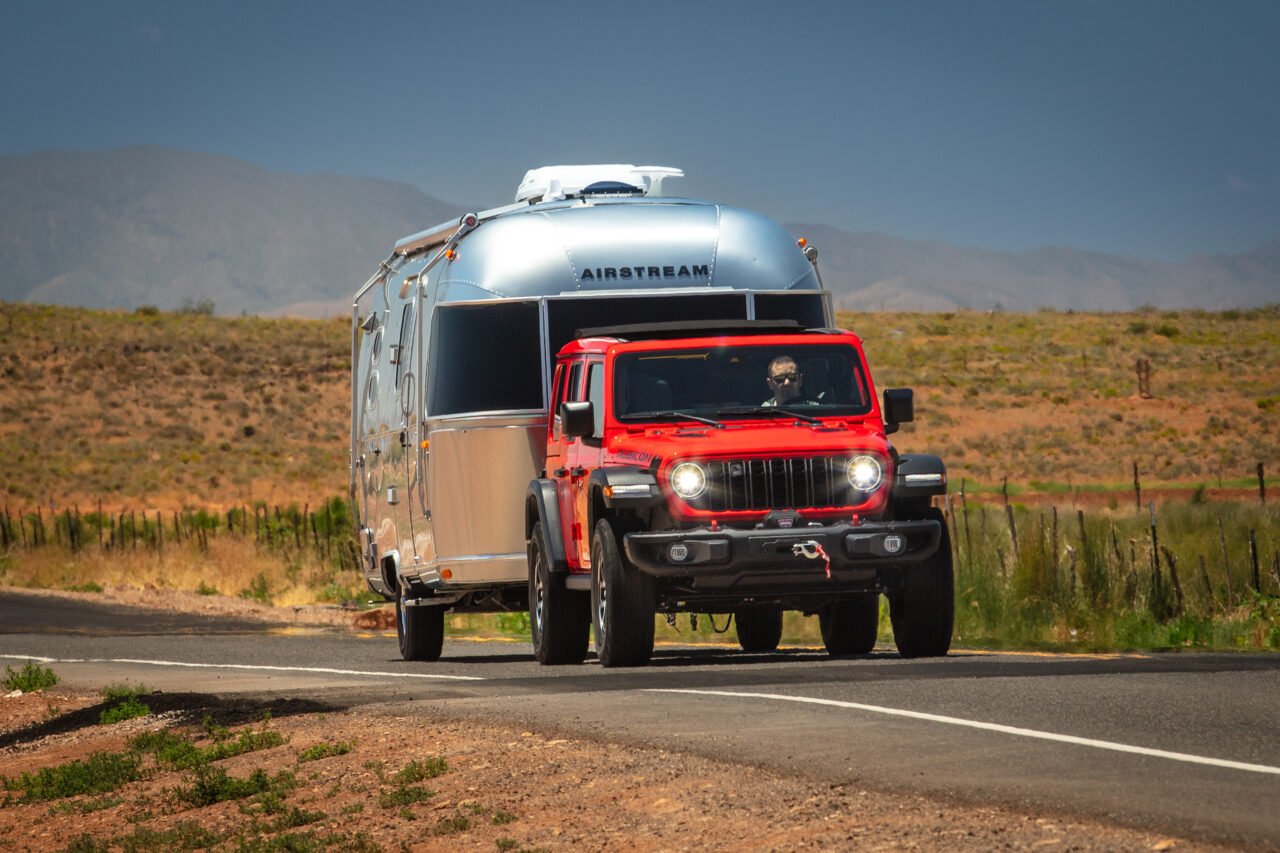 What is the Jeep Wrangler Towing Capacity?
Most Jeep Wranglers have a towing capacity of 2,000 lbs to 3,500 lbs, but the 2024 model offers the ability to tow up to 5,000 lbs when properly equipped.
Jeep Wrangler Towing Capacity (2024 Data)
The Jeep Wrangler is a legend in the off-roading community. So, with every new generation, fans are excited, and the 2024 model is no different. It comes with plenty of improvements and a new hybrid engine configuration.
While this Jeep has exceptional off-roading abilities, the same can't be said about its performance when pulling heavy loads. So, one common question people have revolves around the Jeep Wrangler's towing capacity.
This article answers this and many other vital questions about this famous off-roader.
Understanding the Jeep Wrangler Towing Capacity
The new Jeep Wrangler is a dying breed of vehicle. First, this off-roader has features that are increasingly hard to come by.
For example, only a handful of commercially sold vehicles can brag about still having solid front and rear axles. Combined with a flurry of engines and transmissions, the Wrangler is a competent vehicle in even the most challenging terrains.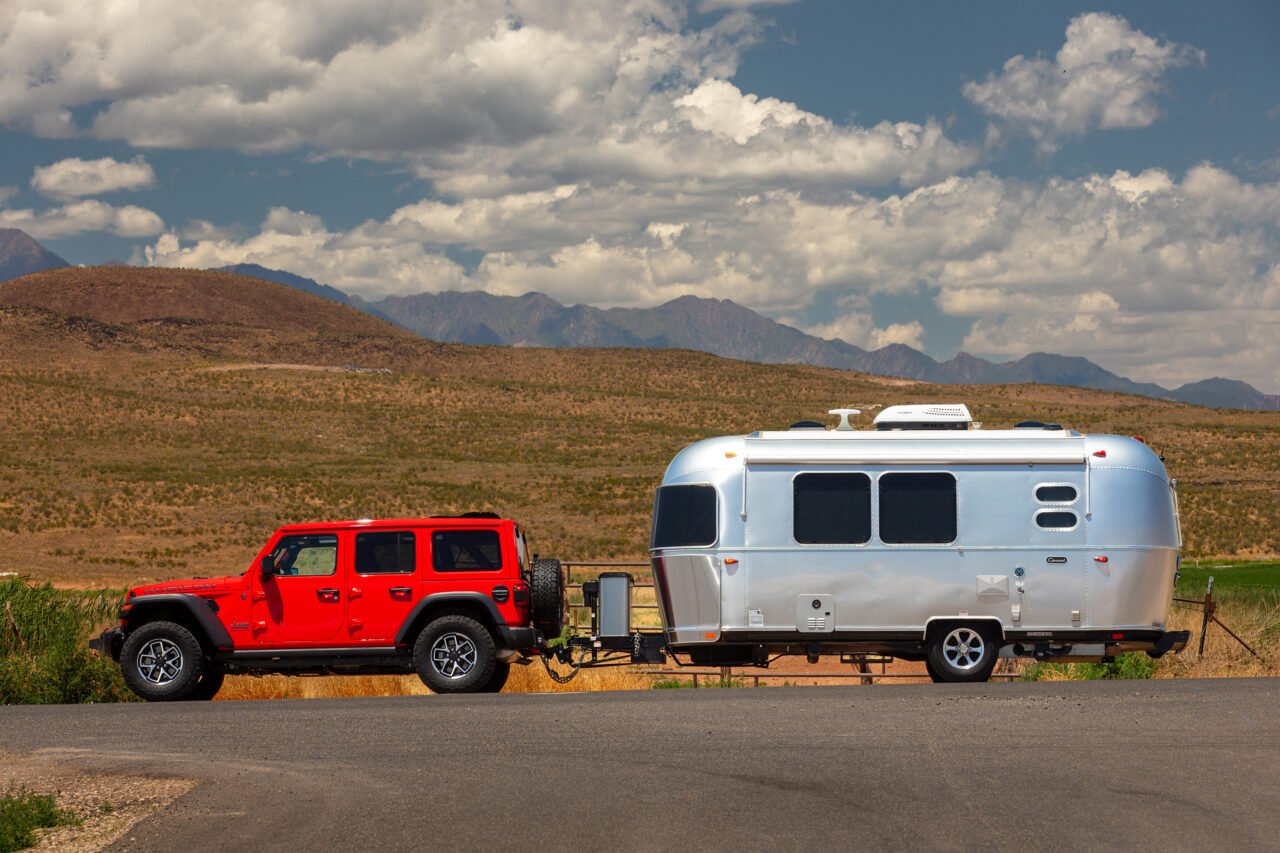 Then, there are the looks. Stellantis (the company that owns Jeep, Chrysler, Ram and Fiat) has managed to maintain the Wrangler's iconic design for decades. Its square lines and aggressive stance make it stand out from the crowd.
These features have made the Wrangler an icon. Fans of the brand have created a vast subculture. So, whenever there's a new model on the horizon, they want to know everything, including towing capacity.
2024 Jeep Wrangler Towing Capacity
Before diving into how the latest Wrangler performs in this department, let's discuss maximum towing capacity and which factors can affect how much you plan to tow.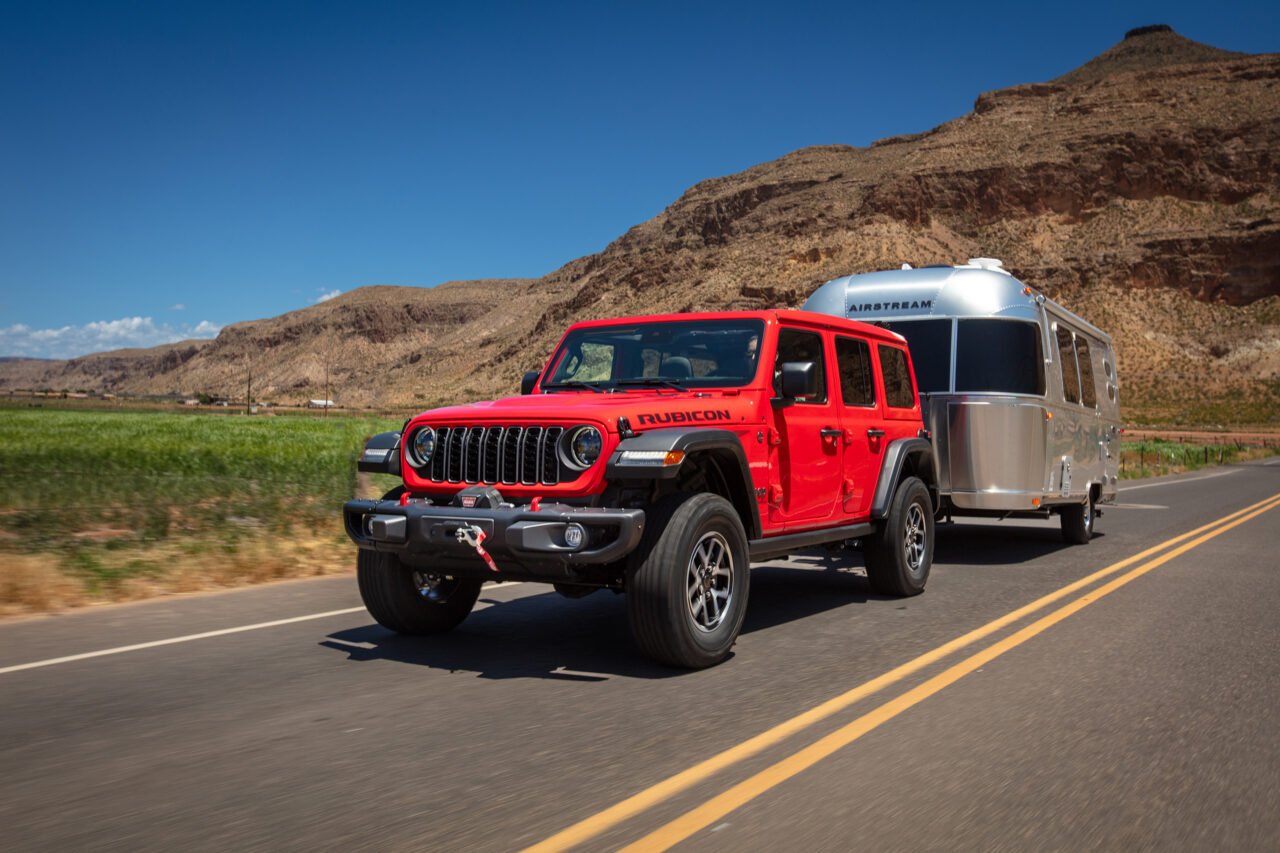 What is Towing Capacity?
Towing capacity is how many pounds your vehicle can pull behind it. Usually, this means you're pulling a trailer with anything from small cargo to a boat or even another car.
It's common for this variable to be in thousands of pounds, and it's essential to remember that this number also includes the weight of the trailer.
Many factors can affect your vehicle, not only the trailer's weight. Here are the most crucial.
Factors Affecting Towing Capacity
When pulling a trailer, or any other load, for that matter, you will find that it's not only about weight. Your tow rating can be affected by:
Four-wheel-drive vs. two-wheel-drive: vehicles with 4WD generally can tow fewer pounds than their 2WD counterparts. This is because 4WD powertrains move all four wheels, thus using more power instead of using it for towing.
Wheelbase: as you'll see later, a vehicle with a shorter wheelbase cannot tow as much as those with longer wheelbases. As there is more distance between axles, there's more inertia and grip. So, a 2-door Jeep Wrangler will not be as capable as its 4-door counterpart.
Engine size: while you might think that the bigger the engine, the better, that's not necessarily the case. A bigger engine can eat away at a vehicle's tow rating simply because it's heavier.
Transmission: depending on the manufacturer, you'll find that automatic transmissions can tow more pounds. This is because of newer technologies and configurations.
Towing packages: more often than not, manufacturers include towing packages, which improve pulling performance. They can have anything from additional structural rigidity to more power or a stronger differential. It's common to see these as options because not everyone might need to tow.
Now that we've covered these topics, let's discuss the 2024 Jeep Wrangler.
2024 Jeep Wrangler Towing Capacity
Currently, the trim levels are many, plus the addition of the Jeep Wrangler 4xe plug-in hybrid.
This is excellent for shoppers, but it can create confusion, as there are more than 13 models between hybrid and non-hybrid.
More than focusing on the different models available, it's best to focus on the powerplants. The following table shows the towing performance per engine. As a note, the 3.6-liter refers to Jeep's legendary 3.6L Pentastar V6 engine.
2024 Jeep Wrangler Towing Capacity Chart
| | | |
| --- | --- | --- |
| Engine | Transmission (manual or automatic) | Maximum Towing (lbs) |
| 3.6-liter | Manual | 3500 |
| 3.6-liter | Automatic | 3500 |
| 2.0-liter I-4 | Manual | 3500 |
| 2.0-liter I-4 | Automatic | 5000 (in Wrangler Rubicon 4-door) |
| 6.4-liter V8 | Automatic | 3500 |
| 2.0-liter I-4 PHEV | Automatic | 3500 |
As you can see, the combination of transmission, towing packages, and engine size plays a crucial role. Hence, the 4-door Wrangler Rubicon with the 2.0L inline-4 engine has the best towing performance with 5,000 pounds.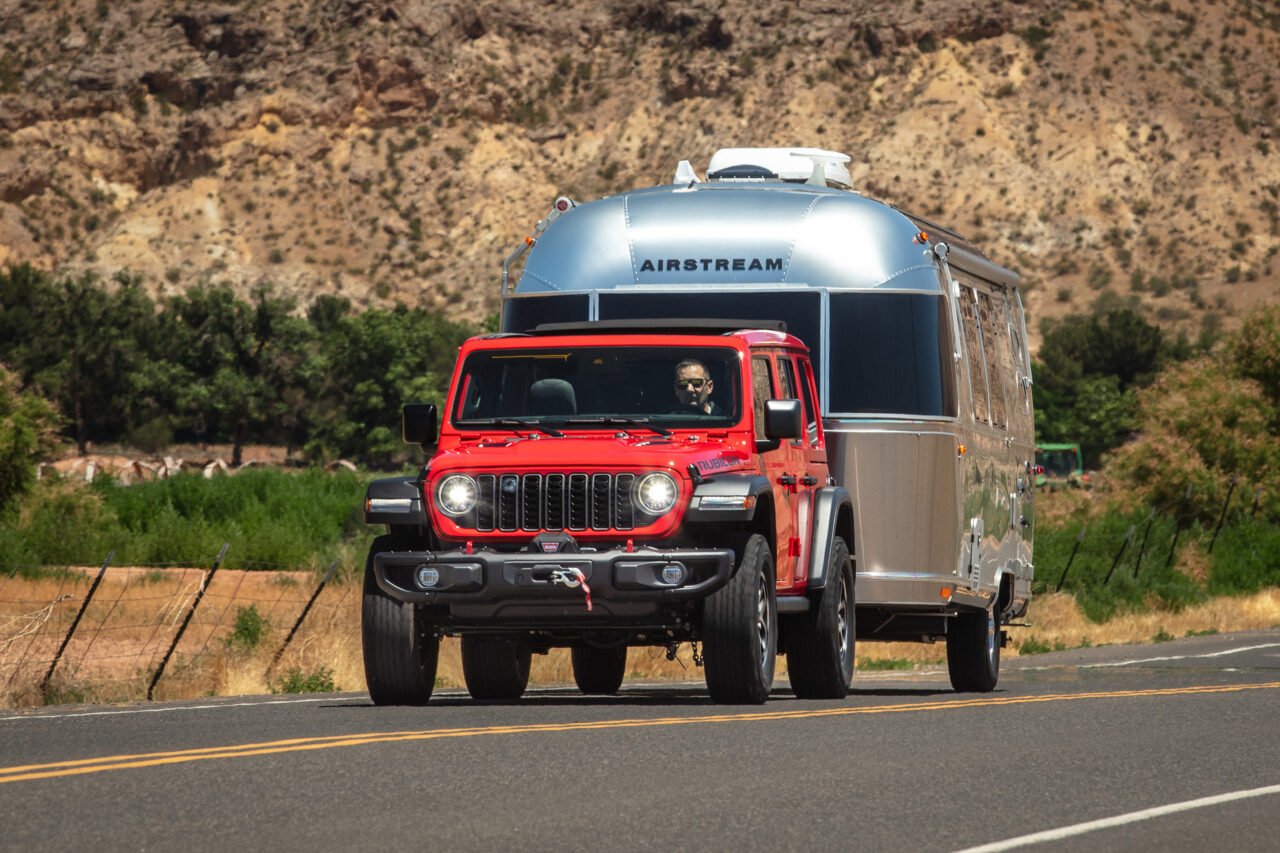 Comparison with Previous Models
Given that the Jeep Wrangler is so popular, fans want to keep them for years down the road.
This brings up discussions and comparisons between generations, a source of eternal debate. So, how does this performance compare with an older Jeep Wrangler model?
2023 Jeep Wrangler Towing Capacity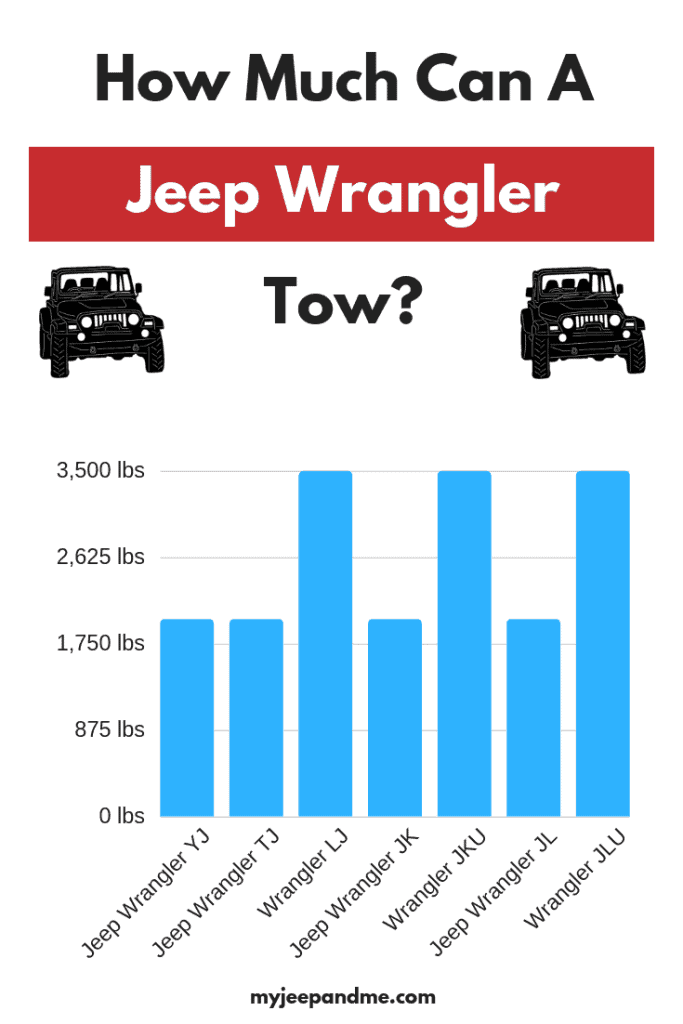 The 2023 Jeep Wrangler can tow up to 3,500 pounds when properly equipped. So, as you can see, the addition of new technology, an optimized transmission, and more powerful engines has made a difference. As a result, the latest Wrangler tows 1,500 pounds more.
Being the Jeep fans that we are, we can't overlook the previous generations. So, how far has technology evolved with the latest Wrangler? We can compare the latest model to prior generations to answer this question.
Jeep Wrangler YJ towing capacity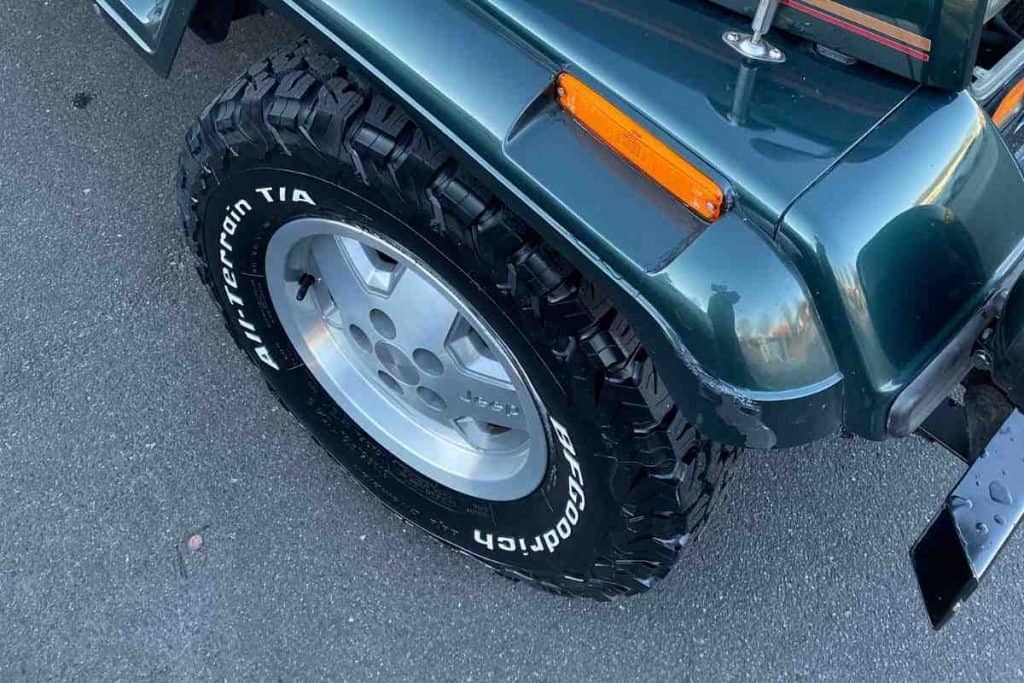 This generation of Wrangler was produced from 1987 to 1995 and came with three powerplants. The early years had a 2.0L inline-4, a 2.5L inline-4 and a 4.0L inline-6. As a side note, this is the best Jeep engine ever.
From the factory, the Wrangler YJ can tow up to 2,000 lbs. This is a respectable figure for the times, as these engines weren't technologically advanced. So, hold out on pulling a boat.
Jeep Wrangler TJ towing capacity
Produced from 1996 to 2006, the Jeep Wrangler TJ was the first to come with round headlights and a more retro look.
This generation kept the 2.5L and 4.0L powerplants and had a towing capacity of 2,000 lbs.
Jeep Wrangler JK (two-door) and JKU (four-door) towing capacity
By 2007, Jeep was introducing newer technologies, which included more powerful engines, such as the 3.8L V6 (from 2007 to 2011) and the 3.6L V6 (starting in 2012).
There was also an option for a 2.8L diesel engine, but it's not the most reliable. So, you might want to stay away from it.
As a result, the Wrangler JK (2007 to 2018) can tow up to 2,000 lbs.
Still, the Wrangler JKU was the first 4-door model and it can tow 3,500 lbs, thanks to its larger wheelbase, which translates to more grip and stability.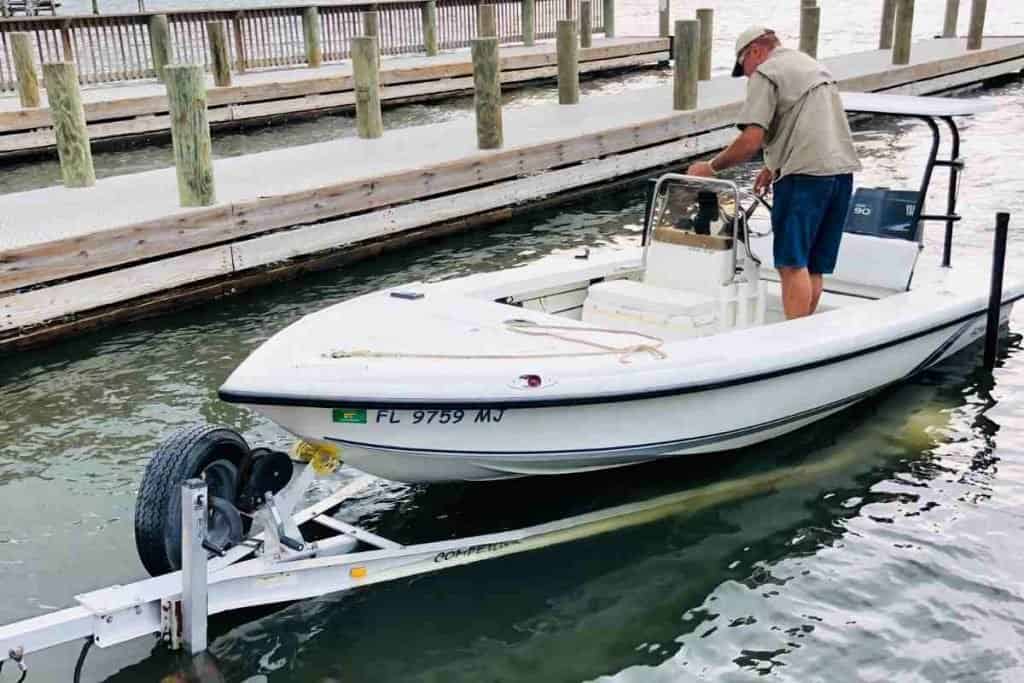 Jeep Wrangler JL towing capacity
The JL line (2019 to now) is the latest Wrangler generation, which includes the latest model. Still, tow ratings remained the same up until last year.
Regardless of the engines (including inline-4s, V6s, and V8s), the highest towing capacity in a JL is 3,500 lbs. Of course, all this changed with the newest model.
While it might seem like a small change, Stellantis's efforts towards improved performance marks a leap forward.
The Jeep Wrangler models can now tow as much as other SUVs, giving this icon a new lease on life.
As the company includes newer technologies, we're sure the Jeep Wrangler's performance will continue improving.
Conclusion
The Jeep Wrangler today is excellent off-road but has never excelled in the towing department.
As it had a shorter wheelbase, it was harder for the vehicle to gain inertia while towing, thus rendering it unable to pull heavy loads.
For this reason, even the most powerful Wranglers were limited to 3,500 lbs, but this has changed with the latest model.
The 2024 Jeep Wrangler offers 5,000 lbs of towing, which is essential for the brand. Now, it can compete with other SUVs in this department while standing out for its exemplary off-roading prowess.
---
Jeep Wrangler Towing Capacity: How Much Can A Jeep Tow? (YJ,TJ,TJU,LJ,JK,JKU,JL and JL Unlimited)