Best Car to Tow Behind a Motorhome
This post may contain affiliate links. As an Amazon affiliate, I earn from qualifying purchases.
Vacations in a motorhome have many appealing factors, however, driving a motorhome everywhere on a trip can be tough. For this reason, many people take a small vehicle and tow it behind their motorhome. However, this brings up another question and that is which cars are best for towing behind your motorhome?
The Jeep Wrangler is the best car to tow behind a motorhome. Not only is it the ideal size, but its off-roading abilities also make it ideal for camping, hunting, and other recreational activities. Other good options to consider are the Ford F-150, and Chevrolet Colorado if a pickup is preferred.
So, which option is best for you? In this post, we'll explore the different features of the Jeep Wrangler and its various models, look at the abilities of the Ford F-150 and the Chevy Colorado, and why they are popular picks for motorhome owners. We'll also look at some other options that could be reasonable options for your trip. (source)
Reasons to Tow a Vehicle
Many people may wonder why towing a vehicle is preferred versus having someone tail behind in an additional vehicle, or just driving the motorhome itself around. Both are great questions, especially to motorhome users who may be looking for an additional vehicle to tow.
Flat towing your car can save the fuel of the motorhome. Many people take another car so they don't need to use fuel for their motorhome, and find that splitting travel between two vehicles can help save a little bit on fuel.
It opens up more mobility. A lot of people enjoy the motorhome because of its freedom, but it does have its limits. In order to get a full travel/vacation experience it is great to be able to explore the area you are visiting.
It can be a good backup. If there are problems with your motorhome, it might prove very useful to have something that you can seek help with. You don't want to get stranded!
Top Three Cars to Tow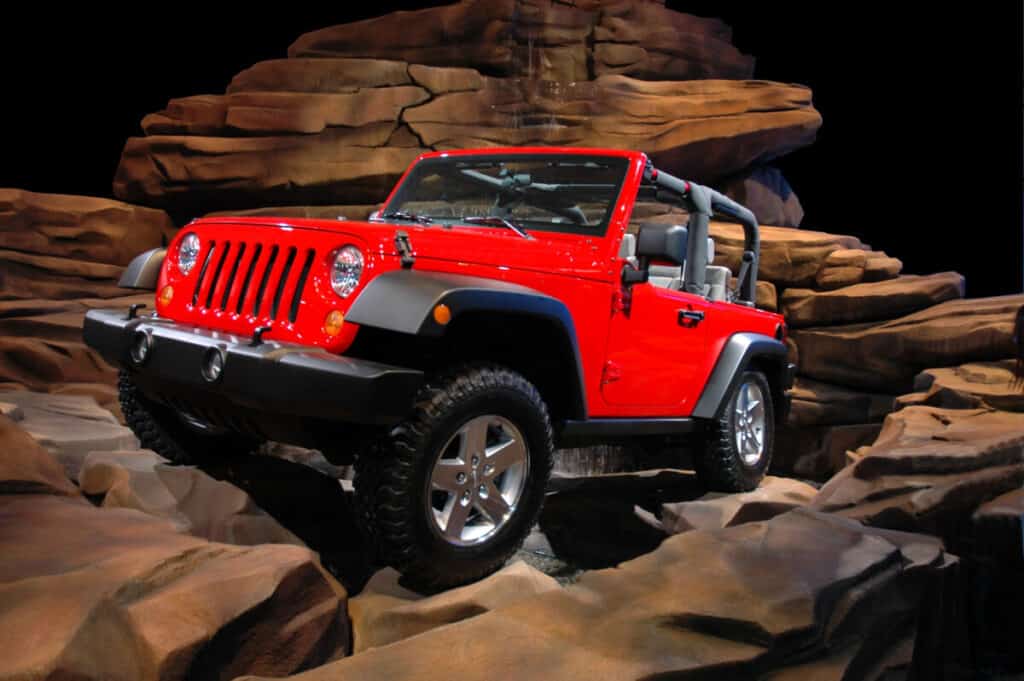 Jeep Wrangler
Modeled after the utility trucks made for the U.S. Army, the Jeep has many draws for those looking for outdoor adventures. Some of the most recent models have ranked high on the list of consumer favorites:
2020: This model is great for ice and snow use and even has a tow-cable and winch if you get stuck. The 2020 model is a great option for those who are interested in snow and winter sports. Its tires and engine are made specifically to excel in colder weather. This makes it great if you wanted to leave your motorhome somewhere and go explore, whether at a ski resort, ice fishing, or other outdoor winter activities.
2018 (Rubicon): The Rubicon is known for its off-roading abilities. This model is great for taking up steep and rougher terrain, but can also be good for snow and sand.
2018 (Wrangler JL): Also released in 2018, the JL model is known for its classy interior. It also has a great ability for the outdoors. Made for comfort, this might be a great option if you like a different kind of recreation, like touring around the country and are less interested on taking it up a mountain (although it would still be a great vehicle for off-roading, if you want to). (Source)
The Ford F-150
Having a pickup truck can be an excellent asset when approaching a motorhome vacation. It might be perfect for storing bikes or skis, or other things you are taking with you when space is limited in the motorhome itself. The Ford F-150 is excellent for Class A towing. Depending on what kind of motorhome you have, it might be a perfect option for you.
Chevy Colorado
The Chevy Colorado is not a full-sized truck, which for a lot of people would be a great thing for towing behind a motorhome. It also has seating for at least 6 people, which can be a great feature for those with larger families.
There are also no restrictions on the speed or distance of this pickup, which makes it excellent for towing. This is a very helpful thing to consider. Knowing the speed and distance that you have on the vehicle you're towing can make problems go much more smoothly.
Considering Other Options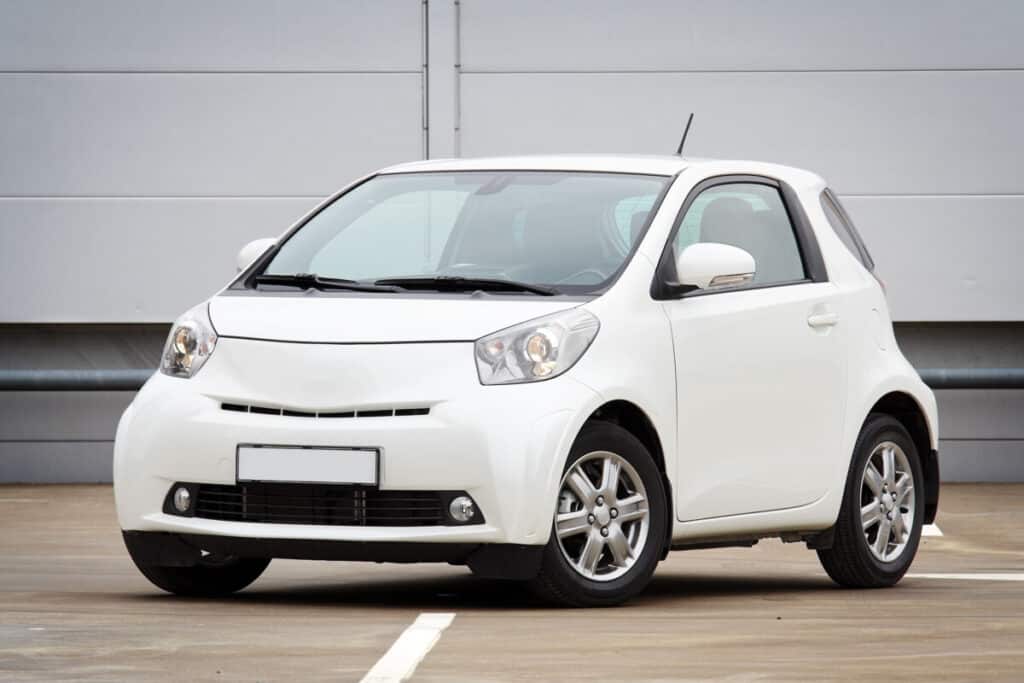 If these options aren't the right fit for you, there are several other options. Many decide to take just two-seater energy saver cars. If you are traveling in a motorhome by yourself or have a friend who likes to travel with you, these might be excellent options for you.
Just remember to research the different things that come with towing. Some cars need to have additional regulating parts in them to ensure there isn't anything that might potentially cause problems. Also, picking a vehicle that matches the caliber of what your motorhome can tow is essential.
Safety
Driving a motorhome is very different from driving other vehicles, and towing another car behind can prove to be hazardous. To make sure that you are safe, practice driving your motorhome on local roads before going on a long trip, especially if you've never towed a car before.
Also, researching different mechanics who can look at your motorhome and the car you are towing is always a good idea before going on a trip. This can reduce the chances of either vehicle breaking down.
In regards to the car you are towing, it is good to have a lock-on pin so if you do leave your car unattended, other motorhome users don't try to tow it off. Considering this and other safety options will be helpful in maintaining your motorhome, the vehicle that you end up getting, and being mindful of other drivers on the road.
Whether a more tactical vehicle -like the Jeep Wrangler, the Ford F-150, or a small two-seater car- towing a smaller vehicle behind your motorhome can open up new possibilities for your travel and vacation and might be a great option for you.