What Are The Best Years For The Nissan Kicks?
The Nissan Kicks is a relatively new subcompact crossover SUV from Nissan that replaced the quirky Juke. While it's a new vehicle, having entered the North American market in 2018, it's an interesting option to consider. So, what are the best years for the Nissan Kicks? In this article, we'll answer this question and dive deeper into detail about this newcomer into an already crowded segment.
What are the best years for the Nissan Kicks?
The best year for the Nissan Kicks is 2019. It's got the highest ratings and the least amount of issues in reputable magazines. However, it's important to note that the Kicks is still very new, so we have yet to see the problems with older vehicles and higher mileage.
It's also important to note that magazines predict that the 2021 Nissan Kicks will also be worth looking. In addition, consumer Reports rated it with higher reliability than usual. Still, it sits 8 out of 14 in its class.
Many people are interested in the Nissan Kicks because it's an appealing option for an economical ride that doesn't feel frugal. One of its strongest selling points is its economy, as it can give you 33 mpg. Plus, the interior is loaded with features, such as Android Auto, Apple CarPlay, easy controls, and a remarkable interior for a vehicle its size.
On the other side, some of the disadvantages include that it has unremarkable acceleration. The Nissan Kicks comes with a 1.6L engine that puts out a modest 122 hp. Mated with a Continuously Variable Transmission (CVT), the Kicks will not surprise you from standing still.
Plus, it's one of the few SUVs that doesn't offer an AWD option. This won't be much of an issue for many, as the Nissan Kicks is an ideal urban dweller and nothing much. But, it could throw off potential buyers who want the versatility that AWD brings.
Starting at $20,220, the fact that the Nissan Kicks doesn't come with AWD shouldn't be much of a surprise. Plus, having earned the "Green Choice" Badge from Consumer Reports, the Kicks is one of the more accessible options for those who care more about miles per gallon.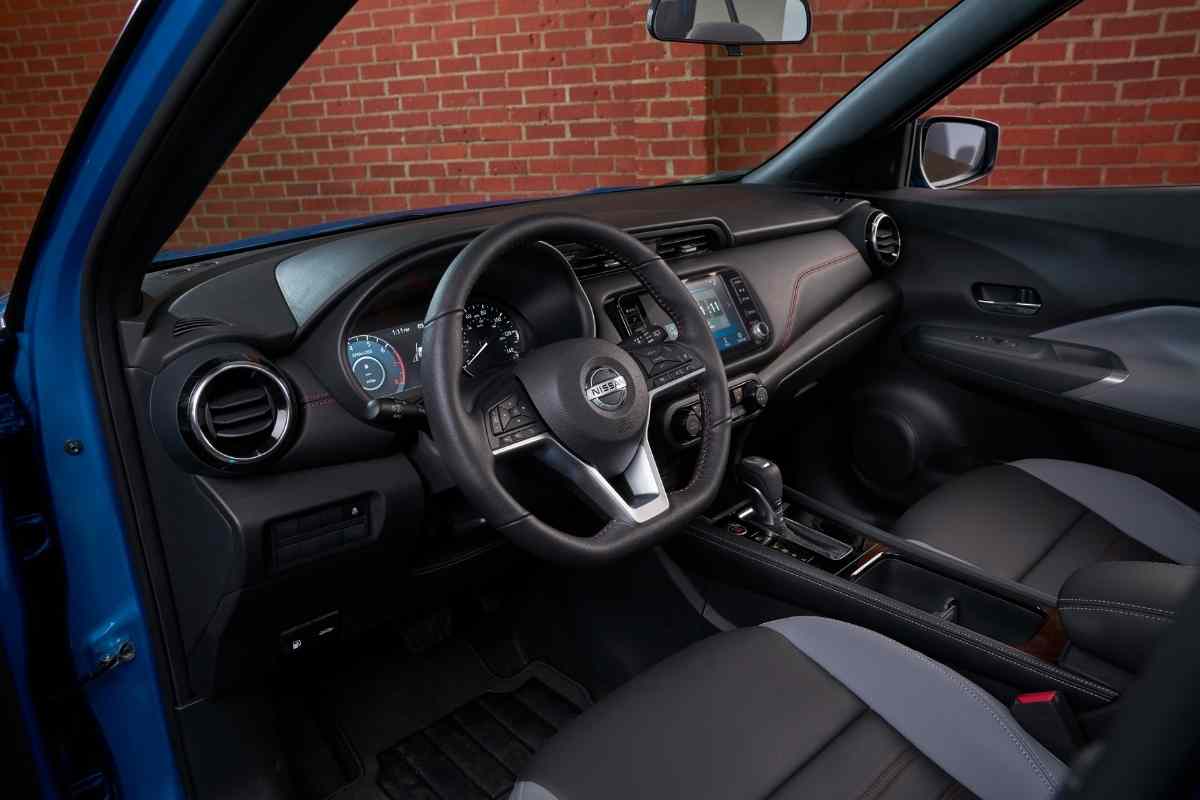 So, if you're looking to buy a used model, be sure to look for low-mileage 2019 models.
What are the worst years for the Nissan Kicks?
As we mentioned in the previous section, the Nissan Kicks is too new to present serious issues. These are more common as mileage increases. But that's not to say the SUV is perfect. So, let's see which are some of the more troublesome years.
The worst years for the Nissan Kicks are the 2020 models. Quality and reliability took a significant dip during this year, as more defects came out. Some of the issues include AC/Heater problems, in which temperature didn't reach the desired setting.
Another more serious issue revolves around the throttle body. Users have reported that the vehicle had problems accelerating. The pedal felt choppy and unresponsive.
This was a defective throttle body, and most users have reported the issue to happen at 60,000 miles. If you run into this issue, be sure to check that your Nissan Kicks is still under warranty.
One interesting aspect is that Nissan isn't offering a warranty over 36,000 miles in general issues and 60,000 miles on the powertrain.
This offer might eventually come back to bite them, as other manufacturers offer better conditions.
Reports on issues with the Nissan Kicks are scarce, given that it's so new. Eventually, as time passes, we will see more problems come up, as with every vehicle out there.
But, for the moment, we can say that the Nissan Kicks has adequate reliability. But, what happens if you're not looking for a Nissan or are interested in other brands? So, first, let's take a look at some of its competitors.
These are some of the Nissan Kicks competitors.
The subcompact crossover market is saturated. Currently, almost all manufacturers are coming out with their own to grab interested buyers. Interestingly, some have low reliability compared to the Nissan Kicks.
Kia Soul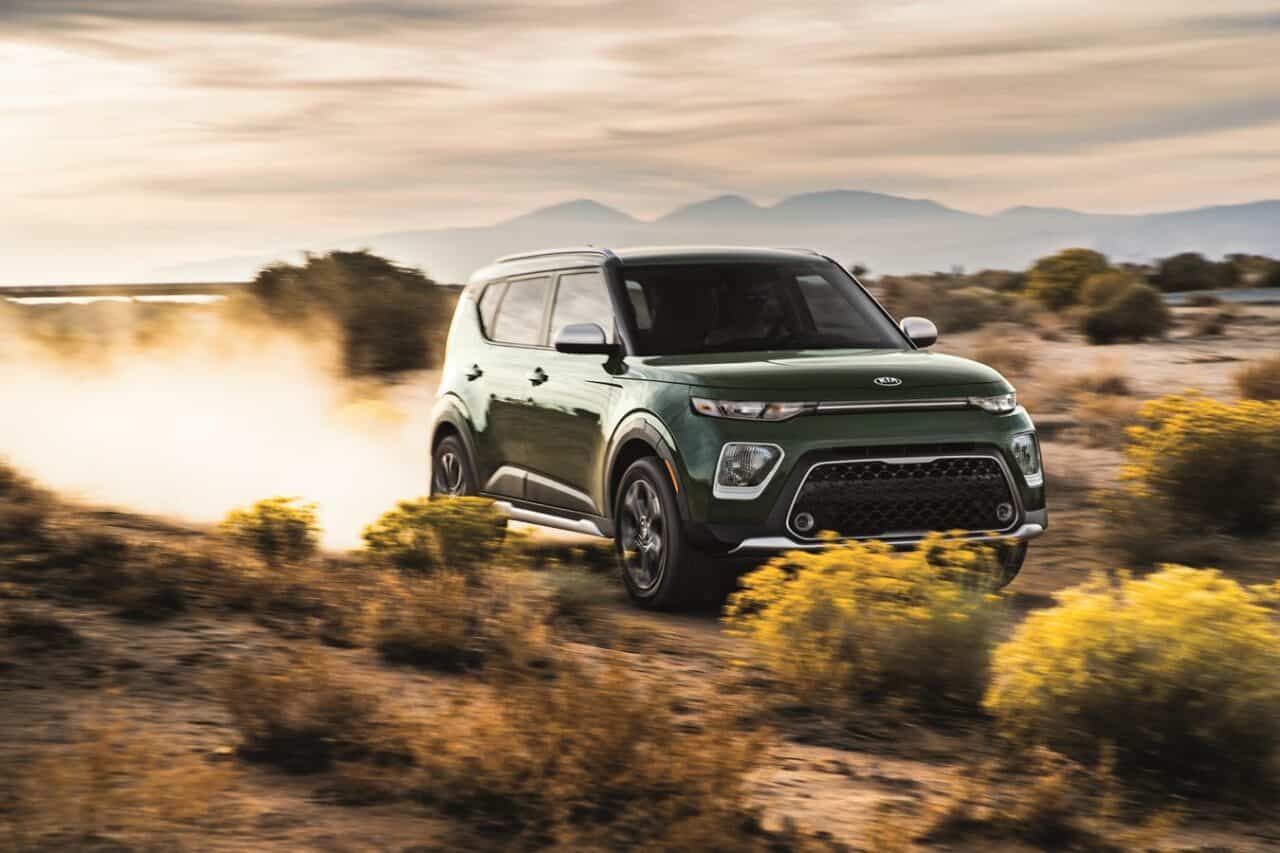 This block subcompact crossover enamored the world with its quirky looks. Now, it's no longer standing out as other manufacturers have developed their own peculiar designs.
However, the Kia Soul has one ace up its sleeve against the Nissan Kicks. Kia offers higher-mileage warranties that might appeal to some buyers.
However, the Soul has a lower overall score on Consumer Reports and more issues reported on Car Complaints. Plus, the interior isn't as roomy, and fuel economy isn't as high.
Toyota C-HR
Another manufacturer that came up with a crazy design is Toyota. The C-HR is also a subcompact crossover that wants to appeal to those urban crowds that want a capable yet economical vehicle.
It's actually one of the Nissan Kicks' more direct competitors. Not only has it almost similar ratings, but it also comes with similar features and Toyota's reputation.
A downside to the C-HR is acceleration. It's almost a second slower to 60 mph, which is saying a lot.
Hyundai Venue
The Hyundai Venue is also a subcompact crossover that appeals to buyers because of its turbo engine, which gives it substantially better acceleration to sixty. Plus, it has a competitive fuel economy.
So, it's an interesting choice. Hyundai has also worked hard to improve the interior, flooding it with features.
Perhaps the weakest point is the lack of an AWD, which would have propelled it ahead of the Nissan Kicks.
Closing thoughts
The Nissan Kicks is a subcompact crossover that's aiming at the urban crowd. It's an appealing option thanks to its 1.6L engine, comfortable interior, and plenty of features.
So, it's common for people to ask: what are the best years for the Nissan Kicks? We wanted to answer it in this article. But it's also important to note that the Nissan Kicks is still too new for most of the issues to come up.
Having said that, the best year for the Nissan Kicks is 2019. This year has shown the least amount of issues, plus it didn't have such a dip in reliability as the 2020 model.
Consumer Reports predicts that the 2021 Nissan Kicks will also be a good year.
On that same note, you want to avoid the 2020 Nissan Kicks, as reliability dropped considerably. In addition, issues with A/C and the throttle body are expensive.
Unfortunately, Nissan offers a short warranty, and it's best to consider this when buying one.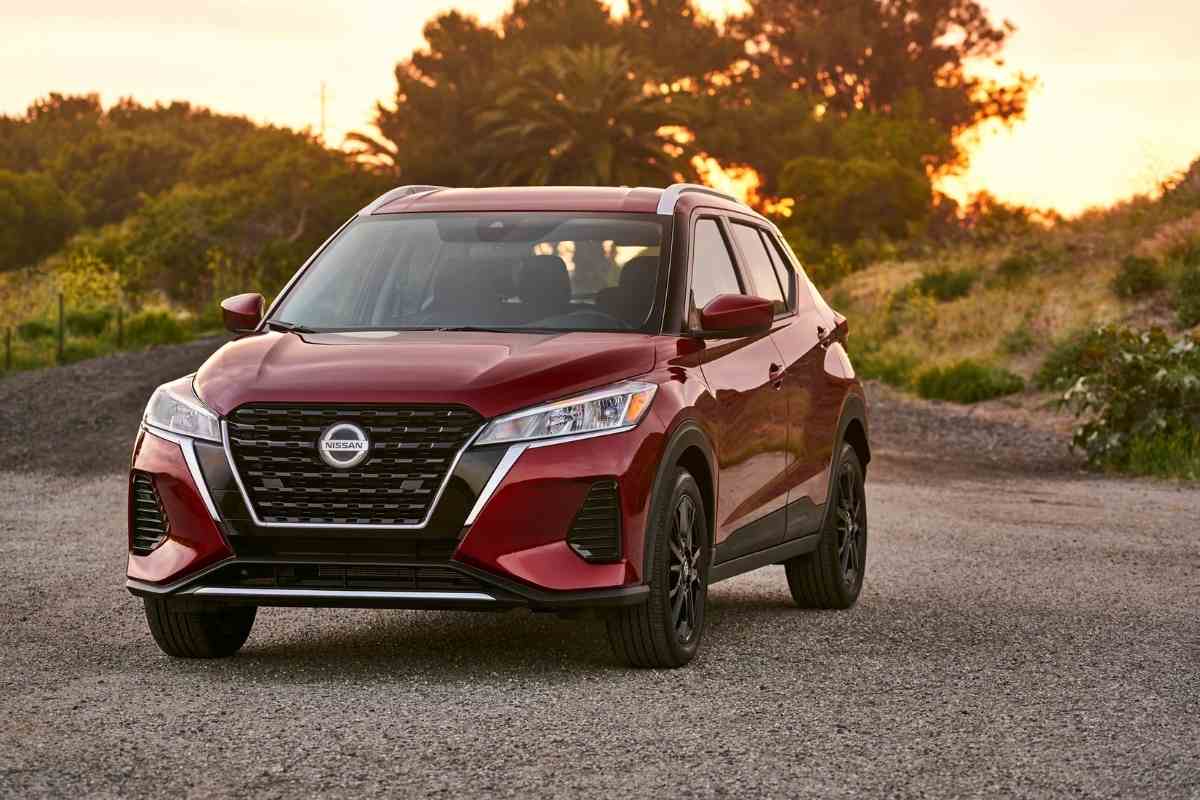 The Nissan Kicks offers excellent miles per gallon, plus it has better ground clearance than a regular compact. As a downside, it only comes with FWD, which can be a drawback in harsh terrain.
Plus, its handling at highway speeds isn't anything to write home about. Still, it's an excellent choice for those with a budget-friendly mindset.
We hope that this article answers all your questions about the Nissan Kicks. For now, happy motoring!