What Are the Best Years for the Jaguar F-Pace? (Answered!)
This post may contain affiliate links. As an Amazon affiliate, I earn from qualifying purchases.
Jaguar's first attempt at an SUV is the Jaguar F-Pace, which had its debut in the 2017 model year. There's no denying that Jaguar's styling is almost unparalleled, but there's so much more to a great car than its looks. Its features haven't changed too much since its release, either. So what are the Jaguar F-Pace's best years?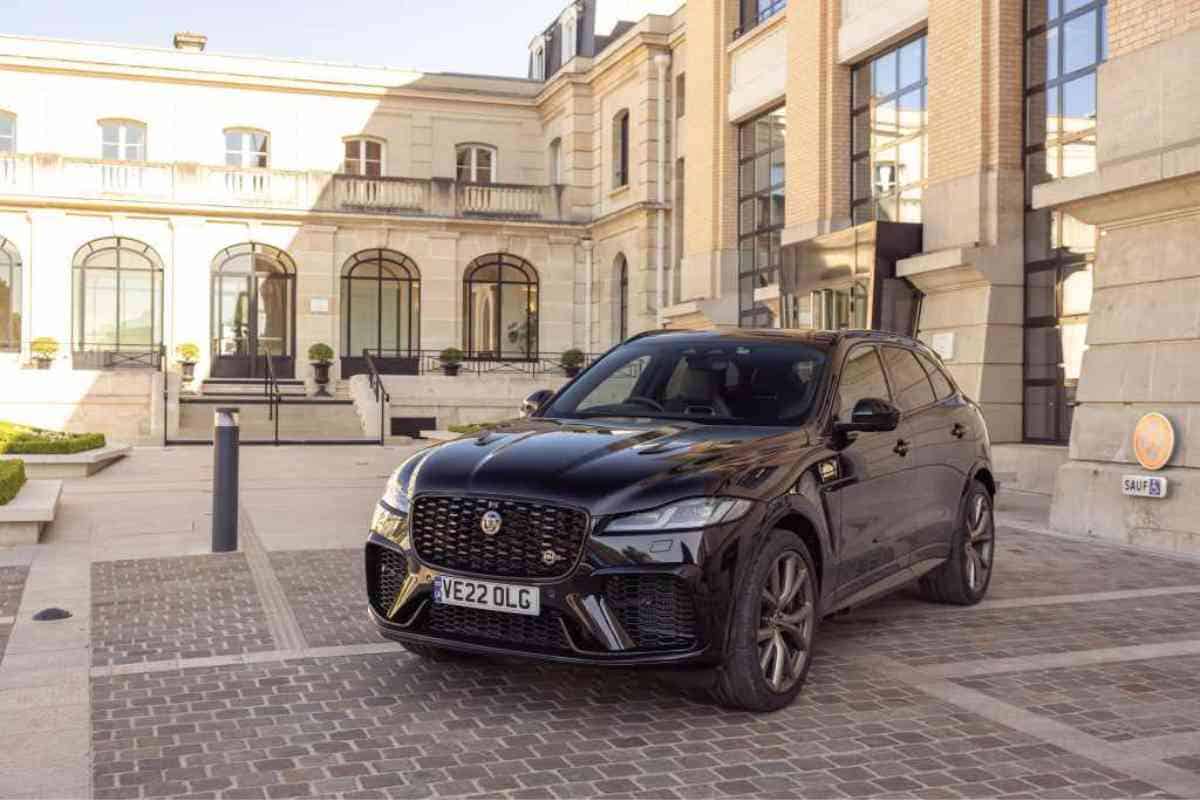 What Are the Best Years for the Jaguar F-Pace?
The best years for the Jaguar F-Pace are 2017-2022. The 2017, 2018, and 2019 F-Pace are wonderful, but since the F-Pace's 2020 model year, many advances to the vehicle have been added each year including standardizing more tech features, maximized performance, and more configuration options.
In this article, each model year of the Jaguar F-Pace will be explored so you can solve the mystery of which years are the very best.
2017 Jaguar F-Pace
The 2017 Jaguar F-Pace is the trailblazer of its type: the very first luxury SUV attempt made by British car manufacturers.
As the first of its kind, the 2017 F-Pace does have a few kinks (like stiff suspension) that were worked out in later model years, but it truly is only a few. As said by many reviewers, this car is definitely the car to buy if you love to drive. However, if reliability and resale value come first, the F-Pace shouldn't be your first choice.
A used 2017 Jaguar F-Pace has a Manufacturer's Suggested Retail Price (MSRP) of around $42,000, but most prospective buyers searching for a used 2017 F-Pace online will find prices from $30,000-$39,000.
The 2017 F-Pace has an EPA fuel economy of 18/23 mpg city/highway and comes standard with all-wheel drive.
Tech-wise, the 2017 F-Pace is a bit disappointing. This model year doesn't come standard with Apple CarPlay or Android Auto- it doesn't even offer it in higher technology packages. The 10-inch standard touchscreen holds a glitchy infotainment system.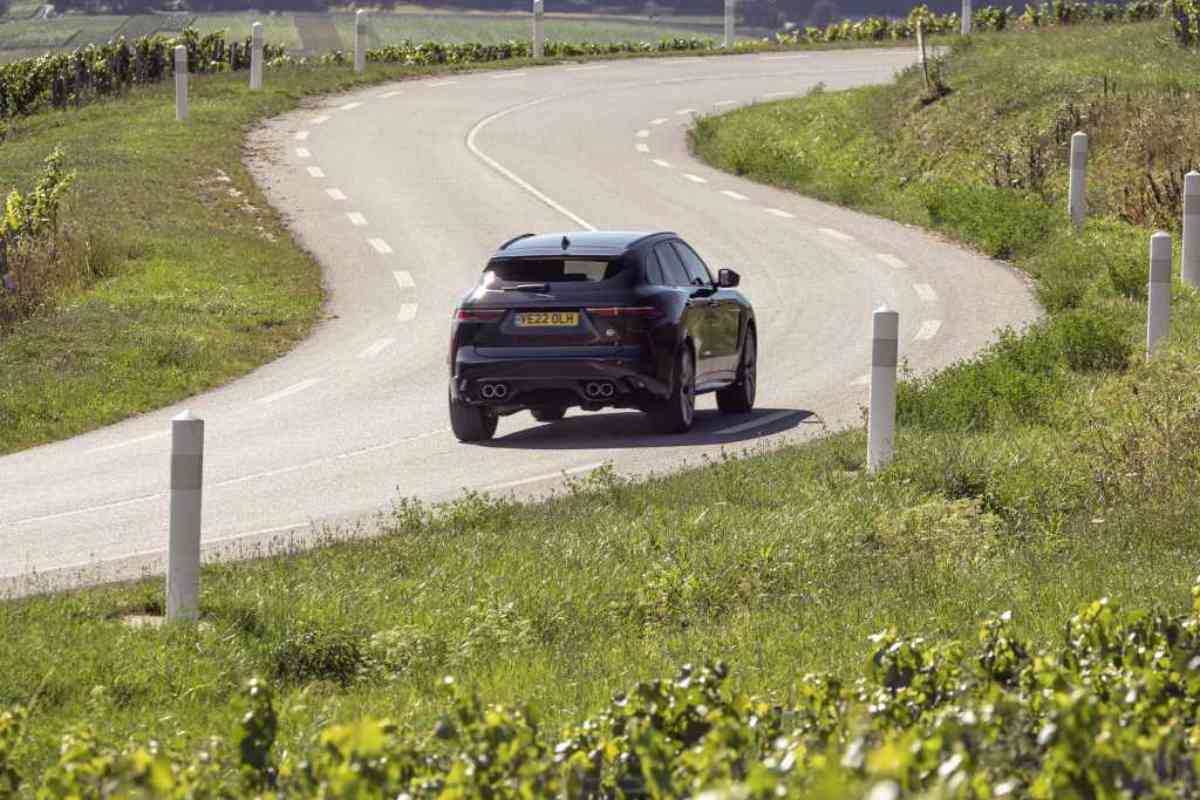 2018 Jaguar F-Pace
Something I didn't mention about the 2017 F-Pace that also applies to the 2018 Jaguar F-Pace is the Jaguar InControl Touch Pro technology package. This package offers an upgrade from a 10-inch touchscreen to a 12.3-inch one, along with a super-quick navigation system and a 17-speaker Meridian digital surround-sound system.
The 2018 Jaguar F-Pace has an MSRP of around $43,000, but prospective buyers will most likely find one under that price. Additionally, it has standard all-wheel drive and is made to drive well.
Stylistically, the Jaguar F-Pace is a head-turner. This model year isn't much different from the 2017 F-Pace: stylistically, technologically, performance-wise, and more.
The F-Pace's competitors include the Alfa Romeo Stelvio, Audi Q5, and the Porsche Macan. Although it tends to be more expensive than its competitors, it holds its own against the Italian and German cars. However, if reliability and resale value are must-haves for your car, the 2018 F-Pace isn't the car for you.
2019 Jaguar F-Pace
In 2019, the Jaguar F-Pace received a minor revamp, fixing the stiff suspension and other issues that plagued the 2017 and 2018 F-Paces. Another fantastic new addition to the 2019 F-Pace is the activity key feature. Aside from that, the 2019 F-Pace has the same glitchy infotainment system and great performance.
Imagine losing your keys somewhere you would never find them again, like on your favorite mountain biking trail, or worse, in a lake or the ocean. Jaguar's Activity Key remedies this fear.
It's worn on your wrist, and it looks just like a regular fitness tracking device. It's shockproof, waterproof, and it doesn't even need batteries. All you have to do is leave your key hidden inside your car and go biking, swimming, or surfing to your heart's content, worry-free.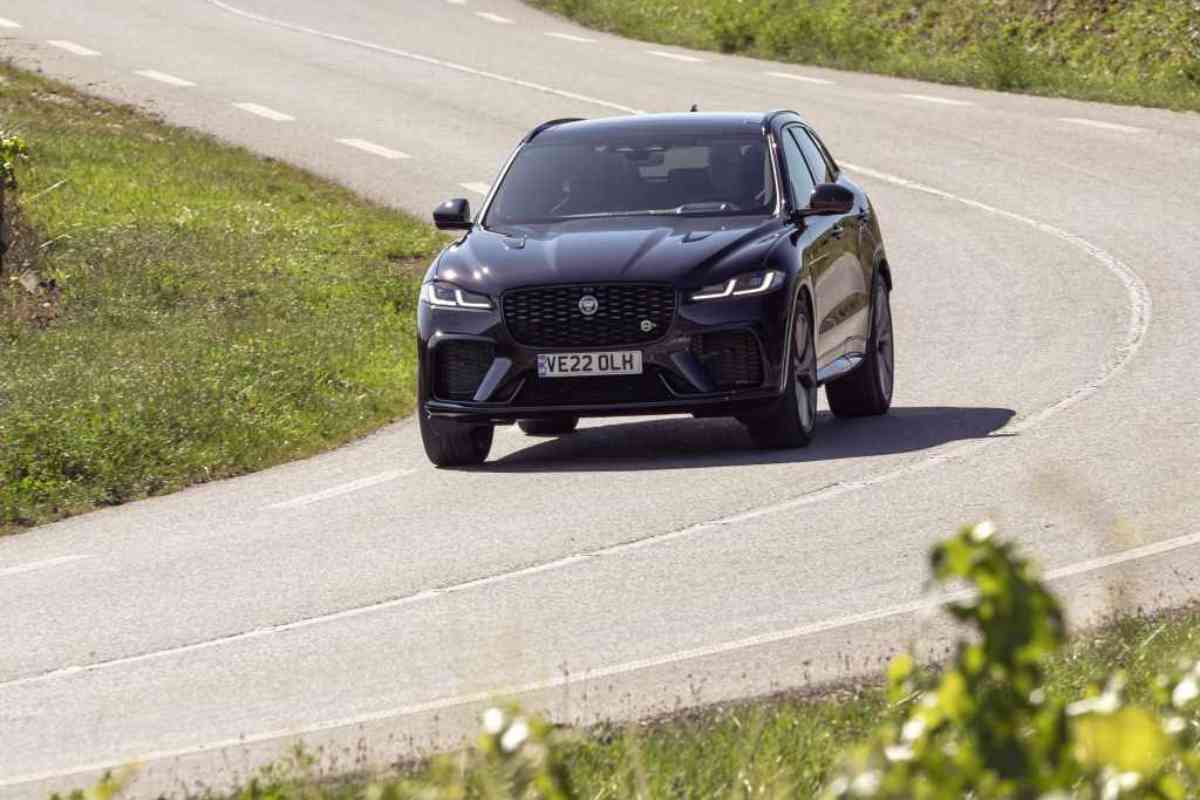 2020 Jaguar F-Pace
The 2020 Jaguar F-Pace introduces something that we were all waiting for: standard Apple CarPlay and Android Auto, and standard ambient lighting, which wasn't necessarily a must-have, but it's the bells and whistles that really make something sing. Jaguar also introduces a new high-performance model, the F-Pace SVR.
Jaguar drops its diesel engine option in the F-Pace's 2020 model year, and like previous years, the 2020 Jaguar F-Pace offers 4 different powertrains, each found in a different model of the F-Pace.
Sadly, the 2020 F-Pace still has a glitchy infotainment system. The 2020 F-Pace's MSRP is anywhere from $44,800 to $80,000 depending on the model.
2021 Jaguar F-Pace
For the 2021 model year, Jaguar completely restyled the F-Pace, and it looks so much better than it already did, which is saying something because it truly looked fantastic before.
However, the resale value on the F-Pace still isn't up to par for the 2021 model year, so if that's one of your must-haves, the F-Pace isn't for you. However, the F-Pace has 3 engine options, 4 different powertrains across its 5 configurations, and standard all-wheel drive.
Tech-wise, the redesigned F-Pace offers a bigger touchscreen- 11.4-inches- to hold its less-glitchy infotainment system.
The Pivi Pro infotainment system is pretty cool, though, as it allows two different phones to connect to the car via Bluetooth independently and simultaneously. All this comes together into a base price of around $50,000, and the price climbs with each model.
2022 Jaguar F-Pace
The 2022 Jaguar F-Pace has got to be the best one yet. Combined with all the new tech of the 2021 F-Pace, the 2022 model adds a standard power tailgate, standard adaptive cruise control with steer assist on the SVR model, and an available premium cabin ambient lighting in 30 colors.
However, it's more expensive than all its competitors, starting at $50,900 in the base model, and starting at a whopping $86,600 for the high-performance F-Pace SVR.
The F-Pace is still one of the best cars around for those who love driving and is still not meant for those that value the resale value of their cars. Its technology also continues to get better, with standard Apple CarPlay, Android Auto, HD Radio, SiriusXM, and a Meridian audio surround-sound system.
The infotainment system is easy-to-use, the interior is comfortable, and the exterior still draws attention even among the nicest of its competitors. Any driver would find themselves at home behind the wheel of a 2022 Jaguar F-Pace.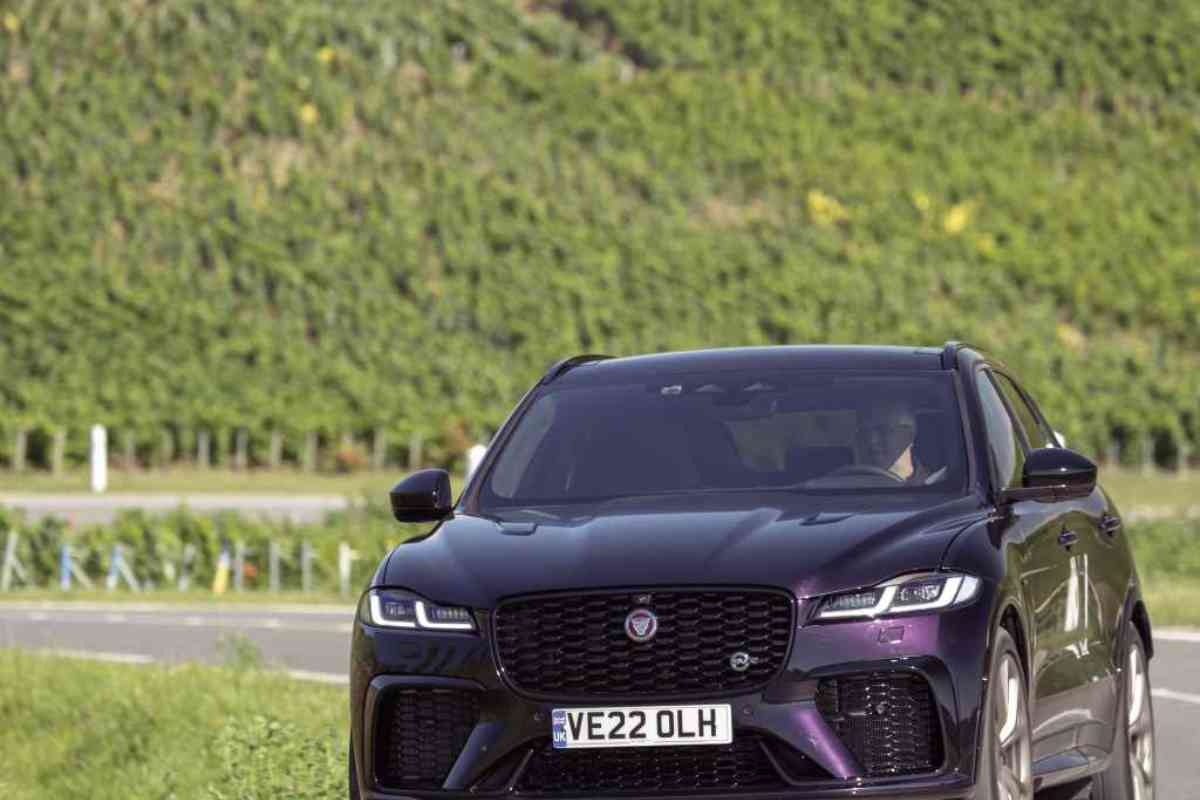 2023 Jaguar F-Pace
The 2023 Jaguar F-Pace is practical, spacious, and upscale. The standard engine is a 246-horsepower turbocharged four-cylinder, but there is also an available 395-horsepower turbocharged and supercharged 3.0-liter inline-six for those seeking more power.
While the F-Pace offers a fun-to-drive experience, it does come with a firm ride that may not be suitable for everyone. The cabin is posh, featuring quality materials and modern tech integration. The F-Pace incorporates a large touchscreen infotainment system running Jaguar's latest software, although there are some bugs and room for improvement in terms of its performance.
In terms of pricing, the starting price for the 2023 Jaguar F-Pace is $53,675.
Conclusion
While the 2017 model marked Jaguar's first foray into the luxury SUV market, it had a few initial kinks that were later addressed in subsequent model years. The 2018 and 2019 F-Pace models continued to showcase Jaguar's stylish design and performance capabilities. However, it wasn't until the 2020 model year that the F-Pace saw significant advancements, including the introduction of standard Apple CarPlay and Android Auto, as well as the high-performance F-Pace SVR.
The 2021 and 2022 F-Pace models brought further improvements, with a complete restyling in 2021 and additional technological enhancements. The 2022 F-Pace, in particular, stood out with its standard power tailgate, adaptive cruise control, and premium cabin ambient lighting options. While the F-Pace excels in terms of driving experience and interior comfort, it may not be the best choice for those who prioritize resale value.
In 2023, the Jaguar F-Pace remains practical, spacious, and upscale. It offers a range of engine options, including a turbocharged four-cylinder and a more powerful turbocharged and supercharged inline-six. The cabin features high-quality materials and modern tech integration, although there is room for improvement in terms of software performance.