Buying A Ford F-150? Avoid These Years
This post may contain affiliate links. As an Amazon affiliate, I earn from qualifying purchases.
The Ford F-150 is a great pickup truck that keeps advancing in capability, technology, and comfort. However, like any vehicle, not every model is created equal. Ford has had some years where the Ford F-150 has blown drivers out of the water, and others unintentionally invited a slew of complaints.
Ford F-150s, like any from 2019-2023 and 2006-2009, are great, reliable trucks with very few reported issues. However, others, such as the 2018, 2016, and some older models, have many problems with the transmission and brakes.
So when purchasing the Ford F-150, you'll want to research the year before you commit. Now, let's take a closer look at the most reliable years for a Ford F-150, the ones to avoid, and what problems you can expect from those years.
What are the Most Reliable Years for a Ford F-150?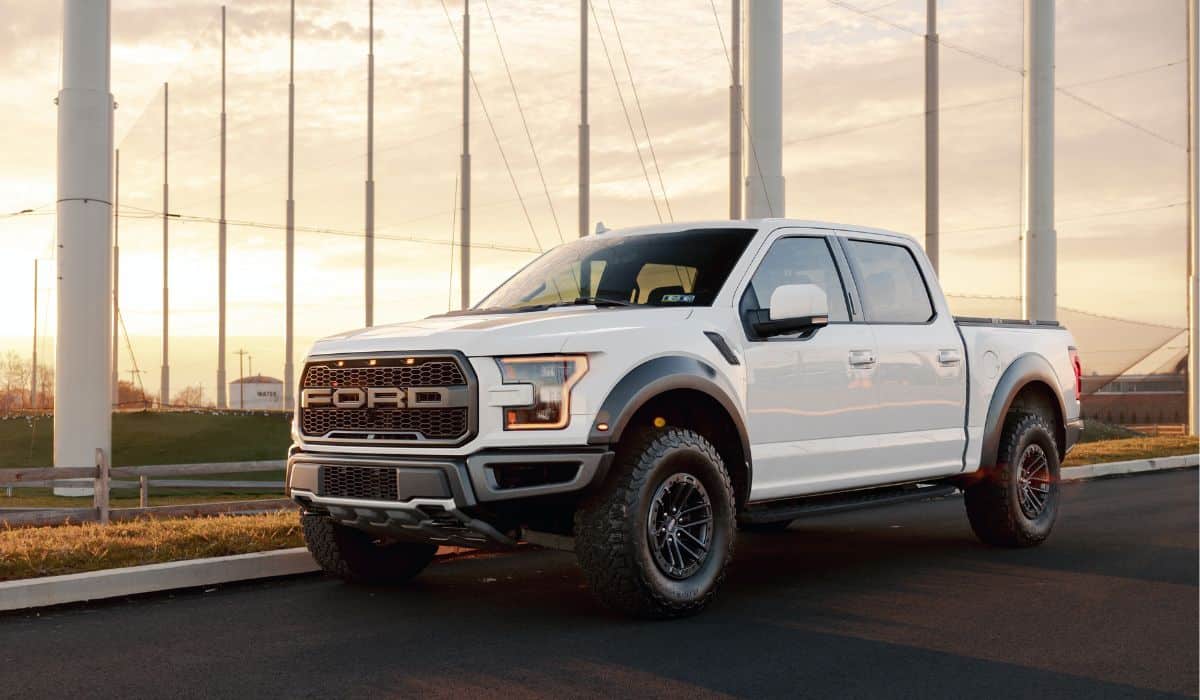 Not all models of any vehicle are created equal. Knowing the most reliable Ford F-150 year is crucial if you want to buy one. All of these are solid choices.
2022-2023
Unsurprisingly, the 2022-2023 models of the Ford F-150 might be the best. Ford has had time to perfect the vehicle, listening to user complaints and examining recalls to decide what needs to be fixed. After all these years, they've brought out the 2022 and 2023 models, which have noticeably fewer issues than others.
They also have fully upgraded systems and interiors, making them comfortable and luxurious. And they're equipped with the latest technology and entertainment system, meaning you can't go wrong if you want to treat yourself or impress.
It's also very user-friendly, so drivers who aren't used to the interface shouldn't have difficulty figuring things out.
One of the most notable things about the latest year is a hybrid and an all-electric option. This is a massive step in the right direction for those worried about their environmental footprint when buying a pickup truck.
2020-2021
Although not quite as impressive as the 2022-2023 versions, the Ford F-150 from the years prior is still impressive. It has a pretty amazing technology system and an interior that's just as comfortable, as well as a lot of customization options.
It's almost the same vehicle for a lesser price because it is older. However, the main disadvantage is you can't pick from the hybrid and all-electric options, meaning you must remain on gas.
This might be a dealbreaker for those concerned about the environment or high gas prices.
2019
The 2019 has noticeably less impressive tech than the 2020-2023 versions, which might be a dealbreaker for those looking to step up their vehicle.
However, it still has many reliable off-roading features that make it great for those looking to take a trek on rough terrain.
Those used to off-roading will know just how difficult it can be to find a vehicle that can handle certain roads and grounds, so finding this one for a slightly lesser price point than the more recent versions could be a lifesaver for some.
2009
Jumping ten years back, the 2009 Ford F-150 isn't going to win any prizes on modernity. It's a bit of a dated vehicle, and its warranties have long since faded into nothing. However, if you want a solid pickup truck with durability but are on a budget, it might just be the one you need.
Few problems have been reported with this vehicle, and drivers say it's very durable and reliable—even all these years later.
2006-2008
Going even further back, the 2006-2008 models are particularly dated, but if budget is your main concern, these aren't bad purchases. Ford worked hard on these models, which still shows all these years later, as many drivers can be spotted with them even today.
If you purchase one, it should come with the understanding that the model isn't going to last as long as, say, the 2023 version, as it probably already has a lot of miles on it. Still, it's a solid choice for a daily driver pickup truck that doesn't need too much horsepower.
What are the Worst Years for the Ford F-150?
Just like the Ford F-150 has some fantastic years and has produced some very reliable vehicles, it also has some years best avoided for various reasons. So avoid these F-150 models if you're considering buying the Ford.
2018
Surprisingly, considering the latest models of the Ford F-150 have just gotten better and better, drivers reported a slew of problems with the 2018 model that made it seem like a problematic choice and caused the vehicle to dip in popularity.
The primary reported issue was with the transmission, making shifting slow and difficult and going in and out of gear. Not only is this a huge inconvenience, but it can be unsafe when driving at highway speeds.
Unfortunately, the 2018 is slipping away from any possible warranties, too, meaning you'd have to be careful when buying this model in case you're on your own with repairs.
2016
Even worse than transmission issues, the 2016 model had a lot of reported brake failures. This was highly dangerous for drivers and caused a lot of understandable complaints, especially as this was an issue reported in some previous models of the Ford F-150 that Ford should have fixed by now.
Some people didn't experience total brake failure but discovered leaking fluid from the vehicle or found a troublesome grinding noise when pressing down on the brakes.
2014-2015
Much like the 2016 version, the 2014 and 2015 versions also had issues with brakes. The 2014 also had many reported problems with the transmission, such as sudden downshifting and the engine randomly losing power.
The 2015 model, even more concerningly, had reports of carbon monoxide leaking into the cabin. Carbon monoxide is highly toxic in high quantities to people, so drivers and passengers were understandably outraged at the realization.
2011-2012
Much like other models, a slew of reported problems meant the Ford F-150 received many complaints during these years.
Not only were there transmission and brake issues that would continue into later years and models, but people reported in both models that the truck would lose power suddenly when driving, creating a hazard at high speeds on the highway.
The 2011 model also noted that the steering would lock up, and the vehicle would randomly downshift into 1st when driving at high speeds.
2000-2002
Although some older models of pickup trucks work impressively despite their old age, the first few twenty-first-century Ford F-150 models did not. As a result, they did not work reliably back then and are likely not a good purchase over 20 years later.
Although they also had the typical transmission and brake issues that would become synonymous with some models of the Ford F150, some unique issues to the older models were loud and unidentifiable noises from the engine and electrical shortages.
Should I Buy an Older Ford F-150?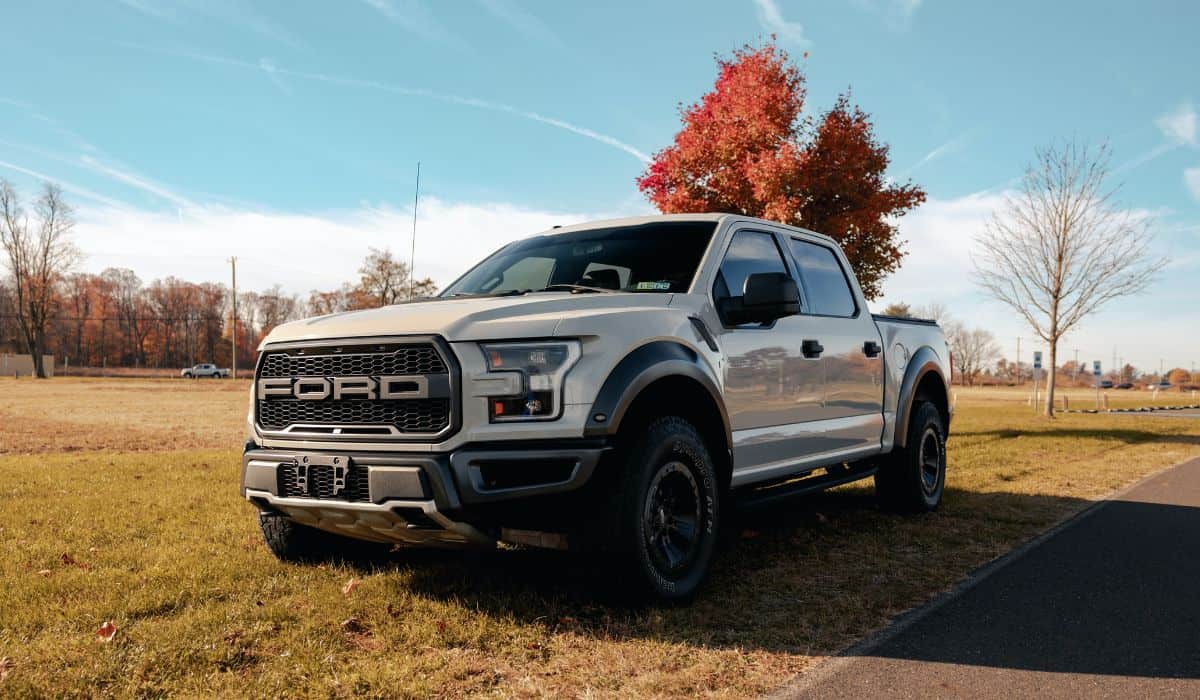 Because of the issues reported with some models, many people wonder if they should buy an older pickup truck or if it's imperative to stick with a new one. The truth is that it depends.
If you pick a reliable year with very few reported problems, such as the 2006 one, you shouldn't have an issue. As always, do your research and due diligence to ensure you get a truck in good working order, but the year itself doesn't have to be detrimental to the car's working condition.
However, if you're looking for the most reliable version with the fewest faults, one of the newer ones is probably better.
But even a truck from a 'good' year can pose problems if you buy it from someone who's used it a lot or hasn't treated it well. So make sure to get a report on the condition, and as with any vehicle, test drive it before you ever agree to a full purchase.
How Many Miles Will a Ford F-150 Last?
As with any vehicle, the mileage and lifespan of a Ford F-150 depend on the model and how well you take care of it. It will also depend on whether you use it for off-roading or as a daily driver.
On average, you can expect the truck to last between 150,000 and 300,000 miles. Make sure you regularly get the truck serviced and take care of it as best you can to edge closer to 300,000 miles.
Trucks that aren't taken care of or are from one of the years with numerous issues may not last anywhere near as long as this.
What is the Price Range of a Ford F-150?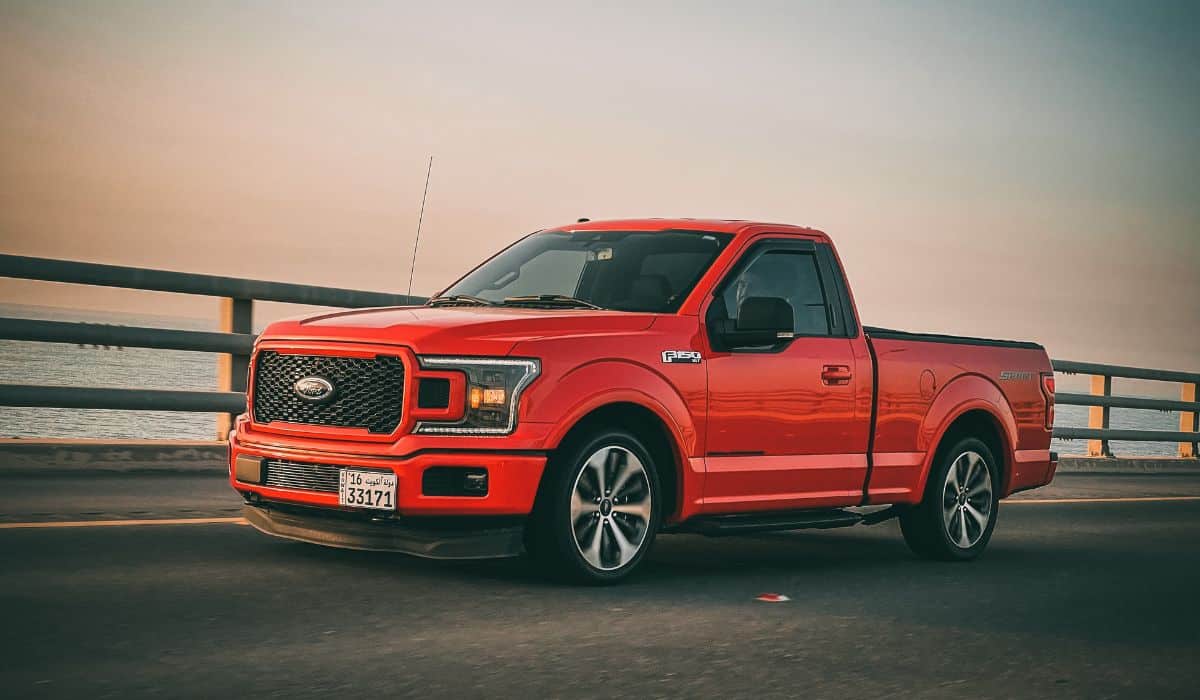 It's hard to say precisely what the price range of a Ford F-150 is since it depends on a few factors, such as:
New or used.

The model.

The condition.

Where you buy it from.

If it's gas, hybrid, or electric.
However, you can generally expect a new 2022 model to run you $30,000 at minimum.
In Conclusion
Overall, the Ford F-150 is a reliable pickup truck that can work as an off-roading vehicle or as a daily driver. However, making informed decisions about which model to get is essential to ensure it has the longest lifespan possible with you.