2 Cadillac XT5 years to avoid | + 4 Best Xt5 Years!
The Cadillac XT5 is an embodiment of luxury and performance, but some years fall short of expectations. Dive in to discover what are the Cadillac XT5 years to avoid, ensuring your investment truly shines.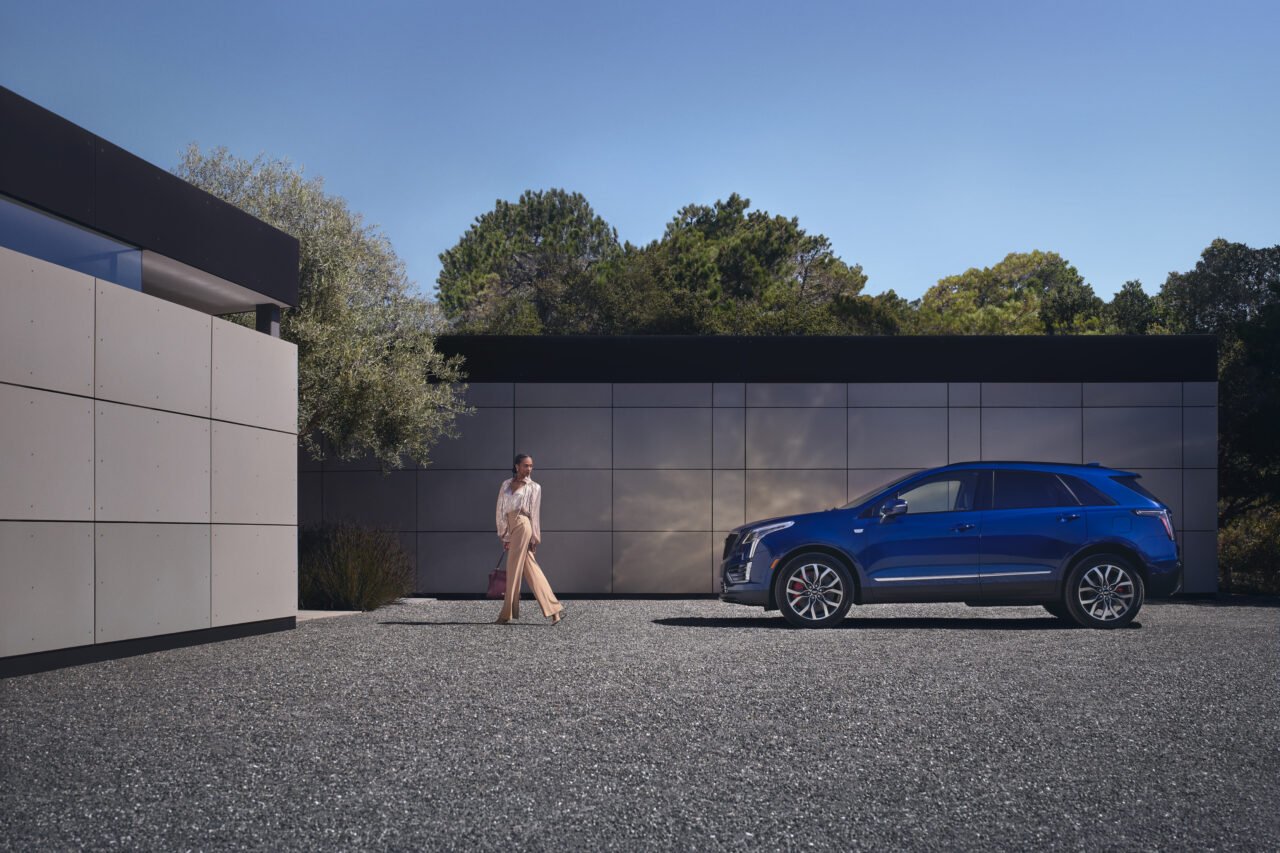 Be sure to check out our top picks for the best used Cadillac SUVs to buy!
At one point, the Cadillac XT5 was the company's best-selling vehicle in North America and globally.
Its combination of luxury, versatility, and plenty of driver features made it an appealing option for those who wanted an upscale crossover that could do it all.
The problem with the XT5 is that it isn't the most reliable option in the market, no matter how many luxury extras it carries.
So, if you're looking to buy one, here are the Cadillac XT5 years to avoid. At the same time, we tell you which you could buy to help you make an informed decision.
Cadillac XT5 Overview
The Cadillac XT5 entered the market in 2016, and immediately the public reacted positively. The company sold tens of thousands of units globally, seemingly for a justified reason.
While the XT5 shares the platform with other GM products, such as the Chevy Blazer and the GMC Acadia, it has more features.
The powerful V6 engine, comfortable interior, and versatile infotainment system set it aside from other models.
Plus, the optional all-wheel drive made the XT5 an enjoyable driving experience.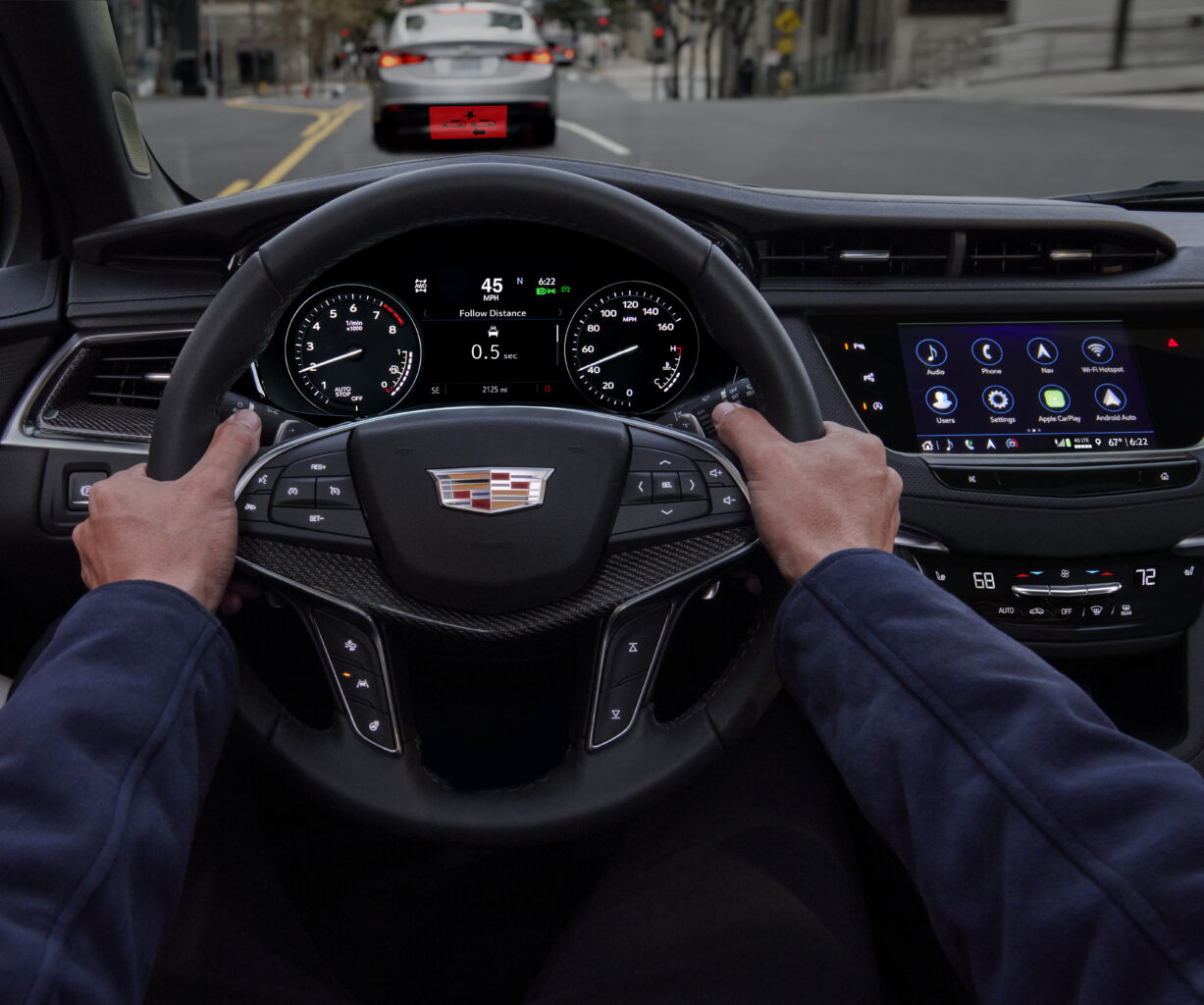 Unfortunately, these positive notes didn't translate to the reliability department. Some common or potential issues with the XT5 include problematic shifting, unreliable brakes, leaks, and electrical problems.
So, knowing these are some of the issues, let's look at the Cadillac XT5 years to avoid and which you should buy instead.
What Are The Biggest Problems in The Cadillac XT5 YEars To Avoid?
Before diving into which Cadillac XT5 to avoid, we'll discuss the biggest problems with this model. Unfortunately, some issues owners have reported are pretty severe and raise safety concerns.
Transmission problems: the most critical issue with the Cadillac XT5, across all of its production, regards the transmission.
It's common to see complaints about how the vehicle doesn't shift smoothly or fails to accelerate adequately.
The main reason for this issue is that the Cadillac XT5 comes with the AWF8F35 transmission, the first eight-speed gearbox for transverse engines.
As with any breakthrough device, this unit came with its fair share of problems.
Though it allowed for higher torque specs in a smaller size, the transmission was prone to failure, overheating, and fluid consumption.
In 2020, GM gave the XT5 a new, nine-speed gearbox, which has shown to have fewer issues but still isn't bulletproof.
In 2023, GM issued a voluntary recall as it discovered an issue with a critical part of the transmission.
This led to erratic driving behavior, posing serious safety concerns for drivers. It's important to note that it doesn't only apply to this model as it also included the Cadillac XTS and others in the GM product line.
Electronic and electrical issues: while the Cadillac XT5 has many features and driver aids, this has also translated to persistent failures.
Items such as modules and sensors have been known to fail repeatedly.
GM has sought to fix these issues in the latter models. So, the 2021 and 2022 models show fewer problems and were more frequent in the first production years. Brakes: another prevalent issue with the Cadillac XT5 is braking. Owners have reported everything from squeaking to a soft pedal feel.
The National Highway Traffic Safety Administration (NHTSA) recalled 2017 models over these issues after finding that brake fluid leaks could lead to them.
These are some of the more common problems the Cadillac XT5 has had over time. At the same time, it's safe to say that not all model years have suffered from them.
So, let's discuss some of the Cadillac XT5 years to avoid.
The Two Worst Cadillac XT5 Years To AVoid
The following is a list of the worst Cadillac XT5 years to avoid. Plus, we give you the the reasons why you should avoid these models.
2017 Cadillac XT5: the first-ever XT5 came with many extras and problems. While it's common for the first model to have issues, the 2017 XT5 had too many.
The main problem with the 2017 Cadillac XT5 is the transmission. Several owners reported shuttering and rough shifting.
Unfortunately, these issues come up even with newer cars. Some reported problems with the transmission have happened below the 5,000-mile range.
Many of these issues also carried over to the 2018 Cadillac XT5.
2020 Cadillac XT5: the 2020 model also has transmission issues and is mated with powertrain problems. Cadillac XT5 owners spoke of power loss and weak acceleration.
At the same time, the 2020 Cadillac XT5 also has infotainment problems, in which the screen is nonresponsive. Another common problem reported is uneven tire wear.
Does this mean that you need to avoid every Cadillac XT5? Not necessarily. If you're looking to buy a luxury compact crossover, it's still an appealing option. So, let's look at some of the better years for this model.
4
Best Model Years

You Can Buy

The following lists the best models you can buy. No vehicle is perfect, but these years have shown fewer issues than those mentioned above.

2019 Cadillac XT5: the 2019 XT5 stood out as it outperformed its older models and offered a cheaper alternative thanks to depreciation.

With some of its issues sorted out but not feeling outdated, this is a solid choice for those looking for a used XT5.

2021 Cadillac XT5: this model year also has above-average reliability.

There was clear evidence that GM worked hard to improve its commercially successful platform as the complaints dropped. Hence, the 2021 model outperforms other years.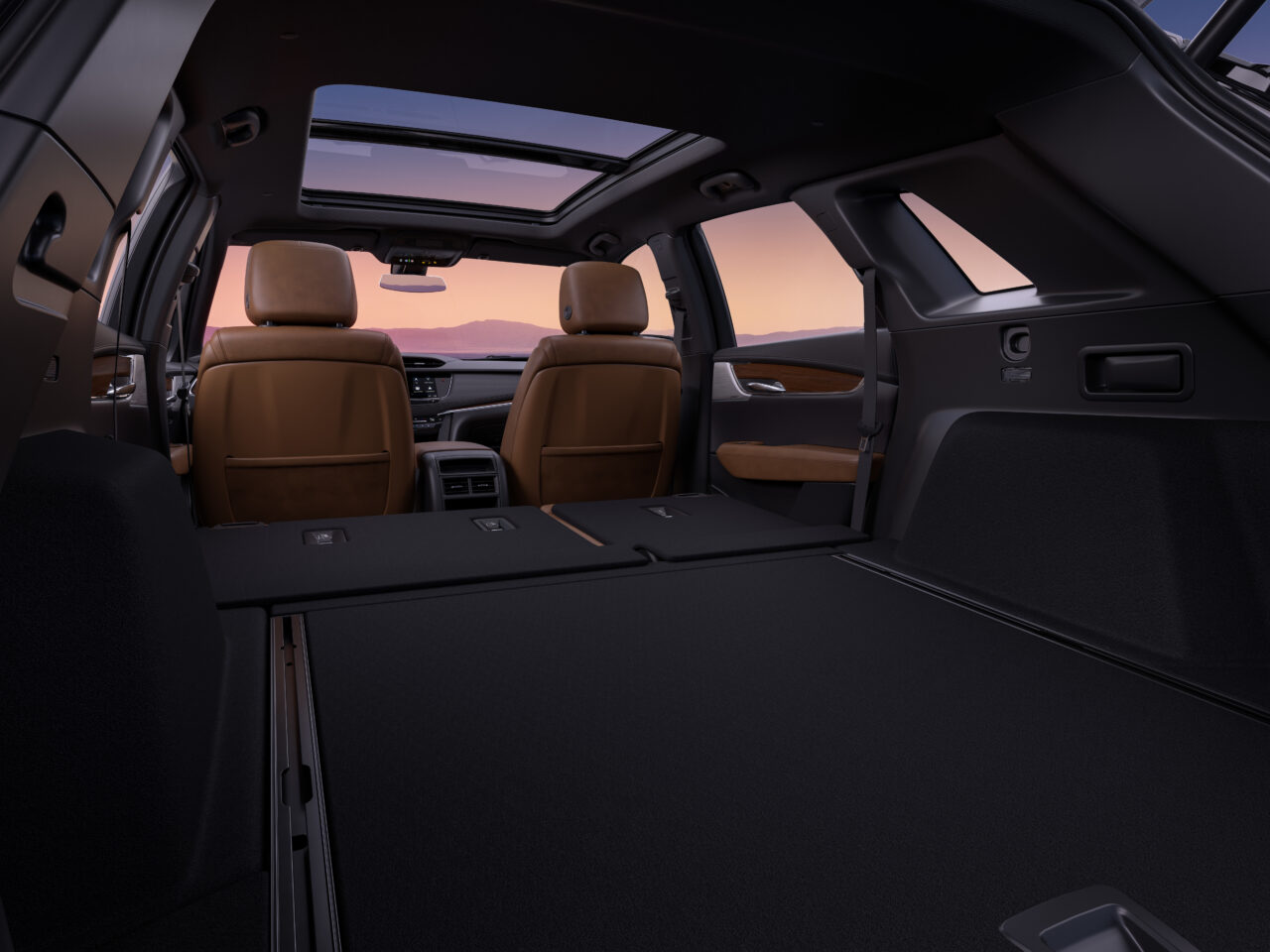 2022 Cadillac XT5: the 2022 model saw GM solve many of its problems. The company focused on improving the electronics and braking system.
The result was a marked increase in both reliability and customer satisfaction. Many websites have evidence that the number of complaints has lowered considerably this year.
2023 Cadillac XT5: while this one has faced a recall, experts such as JD Power still consider that the 2023 XT5 will be a reliable option for those who like luxury crossover SUVs.
Additionally, it should continue along the lines of GM's effort to eliminate most of the issues.
Share Your Insights With US
Did we forget something, get something right (or wrong)? We'd love to hear your insights! Share your automotive experiences based on our article in the comments below. Your input enriches our community's knowledge. Thanks in advance for sharing!
Conclusion
The Cadillac XT5 proved to be a commercial success for General Motors. It's the most-sold model under the Cadillac brand.
It combines luxury, safety features, and handling to make driving pleasurable. Hence, it's no surprise that many people look for it when buying a luxury SUV.
However, on the other hand, we can't call the Cadillac XT5 reliable. It has also had several issues, including some severe.
The transmission has been known to fail unexpectedly and at low mileage, and other vital aspects, such as the suspension and braking, are also prone to trouble.
That's not to say you should run away at the sight of this SUV. Some years are reliable, and a used Cadillac isn't a bad purchase.
So, this article aims to cover which Cadillac XT5s you should avoid and the best to buy. Plus, what some of its more common problems are.