Can A Jeep Cherokee Tow A Boat?
When it comes to an all American car brand, most people would automatically think of Jeep. One of Jeep's most well-known vehicles in its Jeep Cherokee. The 2020 Jeep Cherokee has been making some waves and one of the most important aspects of a truck is its towing capacity.
So if you have been wondering how much a Jeep Cherokee tow then you are not alone. Or Can a Jeep Cherokee tow a boat? Well, let's find out.
How Much can a Jeep Cherokee tow? Can a Jeep Cherokee Tow a Boat?
When properly equipped, the 2020 Jeep Cherokee can tow up to 4,500 lbs. Yes, you read right, 4,500 lbs. To some people who own powerful trucks that may be nothing but to the majority of drivers, that is quite impressive.
Please do keep in mind that although the 2020 Jeep Cherokee can tow up to 4,500 lbs that each trim level varies in its level of capability.
This means that although the highest trim level can tow up to 4,500, it does not mean that all the trim levels can tow up to 4,500. The lower trim levels will be able to tow much less than that.
The 2020 Jeep Cherokee comes in three different engine types and with those three different engine types, there are varying levels of towing capacities.
For example, if you want to tow a boat that weighs more than 2,000 lbs then you will need to make sure that your Jeep Cherokee will come equipped with the available trailer-tow group.
However, this option (trailer-tow group) is only available on the 3.2 L Pentastar V6 engine. The 3.2 Pentastar engine is only available on certain trim levels so you do need to decide based on the engine.
As we mentioned above, the 2020 Jeep Cherokee comes in three different trim levels and they are:
2.0L I4 DOHC DI Turbo Engine w/ ESS
Standard Towing Capacity is 2,000 lbs
Maximum Towing Capacity is 2,000 lbs
2.4L I4 Zero Evap M-Air Engine w / ESS
Standard Towing Capacity is 2,000 lbs
Maximum Towing Capacity is 2,000 lbs
3.2L V6 24V VVT Engine w / ESS
How much do Boats Normally Weigh?
Skiff boats: 300 to 900 lbs
Skiff boats are next on our list.
Skiff boats are excellent for shallow waters and that is why so many fishermen love them.
These kinds of boats can either be used with a long pole or a small motor.
Sailboats (15 to 20 feet): 400 to 800 lbs
Sailboats are the kind of boats you would normally see in children's books. They are simple but they are also great.
Sailboats that range from 15 to 20 feet are normally called "day sailboats" because you have guessed it, they are normally taken out during the day.
Most people only take sailboats out on lakes or protect waters such as bays and inlets.
Fiberglass fishing boats do weigh quite a bit but this weight is what makes them so sturdy and great for sailing out into the waters.
Although they will cost you a bit more, you can rest assured knowing that they will also last longer. As the saying goes, "you get what you pay for" and that is true when it comes to fiberglass fishing boats.
Bow rider: 3,000 to 3,500 lbs
Bowrider boats are great for short cruises and they also have very comfortable seating.
Most bowrider boats have an inboard motor at its rear. However, if you do not want an inboard motor at the rear of your bowrider boat then you can also have it installed with an outboard motor instead.
Cabin cruiser: 12,000 to 16,000 lbs
Cabin cruisers are often referred to as "small yachts." Smaller cabin cruisers are usually around 25 feet with medium-sized cabin cruisers being from 26 feet to 44 feet. The biggest cabin cruisers are 45 feet.
Since they are called "small yachts" they can travel some distance with enough space for people, cargo, and food.
Inside cabin cruisers are living quarters.
Cuddy Cabin: 3,000 to 5,000 lbs
Cuddy cabins are often called a hybrid between cabin cruisers and bowrider boats. This is because like cabin cruisers, they have enough space to carry people, cargo, and food. They are similar to bowrider boats because they have short-term cruise capabilities.
Cuddy cabins are great if you want to spend a few long hours to a night's stay out in the water. However, anything longer than that is not advised with cabin cabins. For example, if you wanted to stay out on the water for an entire weekend, it is best to take a bigger boat or one that is capable of staying out for that long.
Deck boats: 3,000 to 5,000 lbs
Deck boats are great for that all-day fun with a large group of people. The reason why they are called deck boats is because of the large room on the deck.
Deck boats are similar to pontoon boats because there is a lot of space to move around. You do not feel confined when you are on a deck boat.
One difference between deck boats and pontoon boats is that they are built with a traditional hull. This means that if you are ever unlucky enough to be trapped in harsh waters, then being on a deck boat will give you more stability versus a pontoon boat.
Pontoon boats are very popular for the spring and summer and can be seen out on lakes and rivers.
Sailboats (20 to 30 feet): 4,000 to 8,000 lbs
Larger sailboats are often called "day cruising boats."
Any sailboat that is larger than 30 feet would be considered a yacht.
If the boat is considered to be a yacht then you will not be able to tow it anyways, so be sure to check the dimensions.
Wake boats are designed to make waves so wake surfers can surf behind them.
These are the boats that you would normally see in the ocean and because they are so big, they are usually not used in rivers or lakes.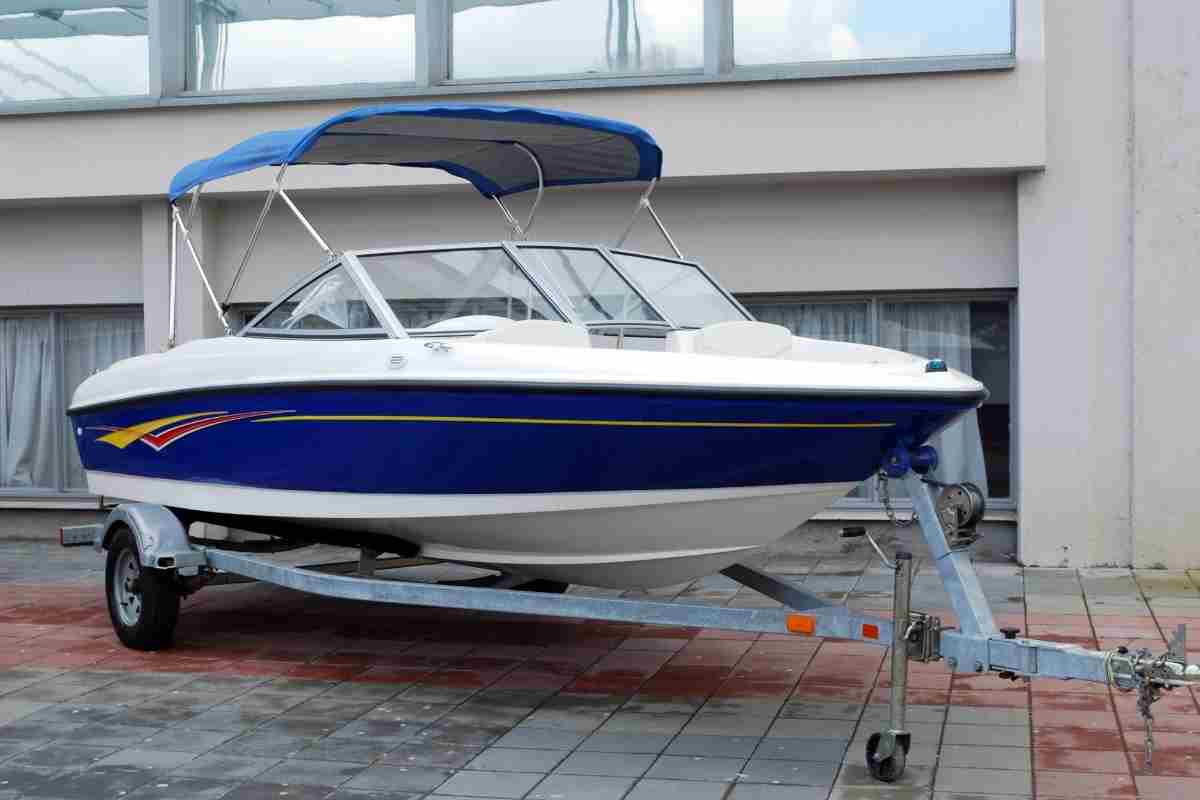 In Conclusion | Is the Jeep Cherokee the vehicle for You?
One of the great aspects of the 2020 Jeep Cherokee is that you do not need to go very high on the trim level ladder to snatch yourself a great car. No matter what trim level you decide to get, you will get an outstanding towing capacity.
Please do keep in mind that these specs and information regarding the Jeep Cherokee and its trim levels are based on the latest model, the 2020 Jeep Cherokee. If you are looking into an older model of the Jeep Cherokee, then be sure to check out the specs for that specific year as specs may vary and change.