Can A Subaru Outback Tow A Boat? How Big Of A Boat?
This post may contain affiliate links. As an Amazon affiliate, I earn from qualifying purchases.
If you are looking to tow a boat, one vehicle you should consider as a potential option is the Subaru Outback because it has power and reliability. Overloading your SUV when towing can cause massive damages that shorten the vehicle's lifespan. With the Subaru Outback, this is less of a concern because it provides such tremendous towing ability.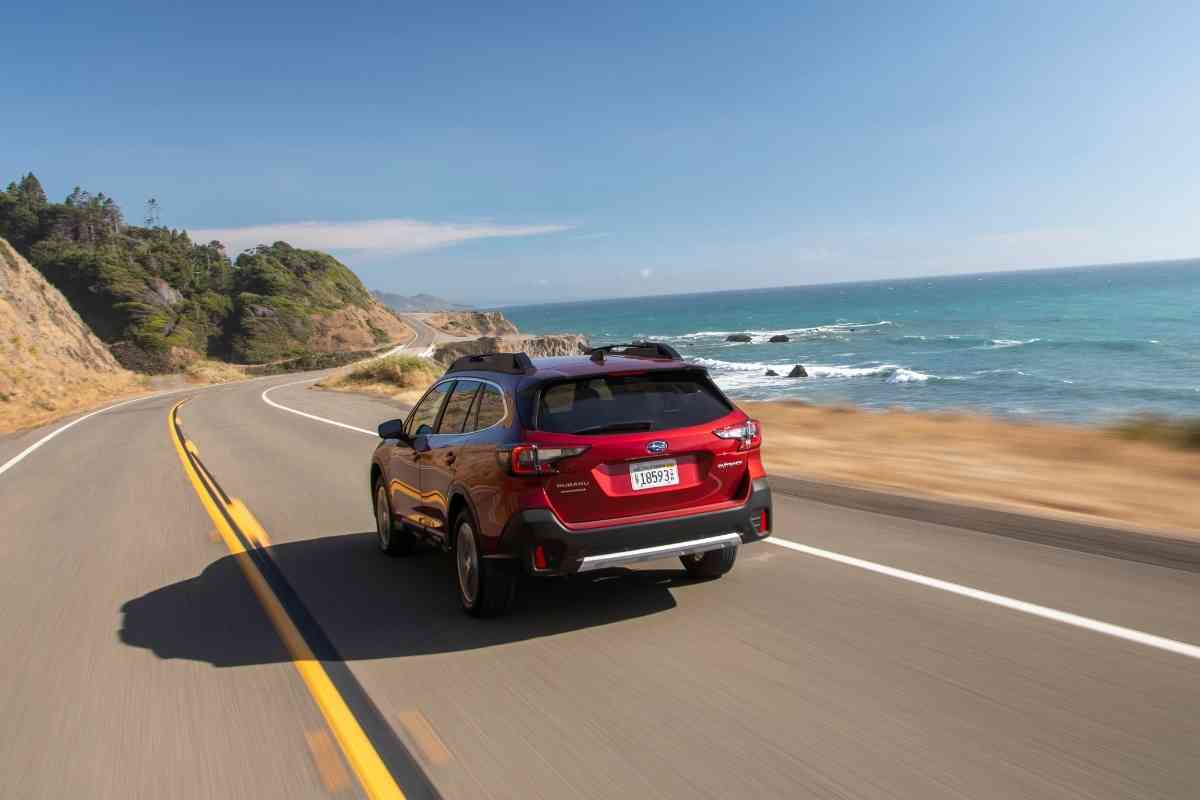 Table of Contents
Can A Subaru Outback Tow A Boat? 
A Subaru Outback can tow a boat, but it is not advisable to tow a boat over your towing capacity because the additional weight will strain the car. The maximum towing capacity on an Outback is 3,500 pounds, making it possible to tow many aluminum or lightweight boats easily.
The Subaru Outback is not your typical SUV because it is most commonly used for off-road driving or heavy towing needs. This is a reliable vehicle with an all-wheel drive, an efficient engine, and a hitch installation that makes towing easier. We examine the Outback's capabilities and whether it can tow a boat in this guide.
To understand whether your Outback can tow a boat, you must first check the towing capacity and then check the weight of the boat you want to tow. Most small boats won't be too heavy for the Outback to handle.
Can A Subaru Outback Tow A Boat?
The Subaru Outback has an engine that can generate up to 200 horsepower and deliver some powerful torque. This means that it can tow any boat or trailer as long as it's not too heavy and doesn't exceed the 3,500-pound towing capacity.
This is a general guideline, and it should not be considered a hard limit. If you plan to tow a boat that weighs more than 3,500 pounds, you will likely need a different vehicle to do so.
Towing a boat is not a difficult task, but it requires some skill and knowledge. If you're not familiar with the type of boat you're pulling, it can be pretty dangerous.
The Outback is relatively large and light compared to other SUVs, so it's easier to tow boats. Ultimately, whether you can or not depends on the size and weight of the boat.
Is a Subaru Outback Good For Towing?
The Subaru Outback is an excellent vehicle for towing. It has a powerful engine, and the car's torque can provide enough power to tow anything.
The Outback's safety features are also top-notch, making it an excellent choice for any potential tow operator. It is one of the most robust cars in its class when it comes to performance, and its engine can provide enough power for any tow operation.
It also has lots of trunk space and can easily accommodate your boat or car top carrier. The car also has a great turning radius and excellent ground clearance for off-roading.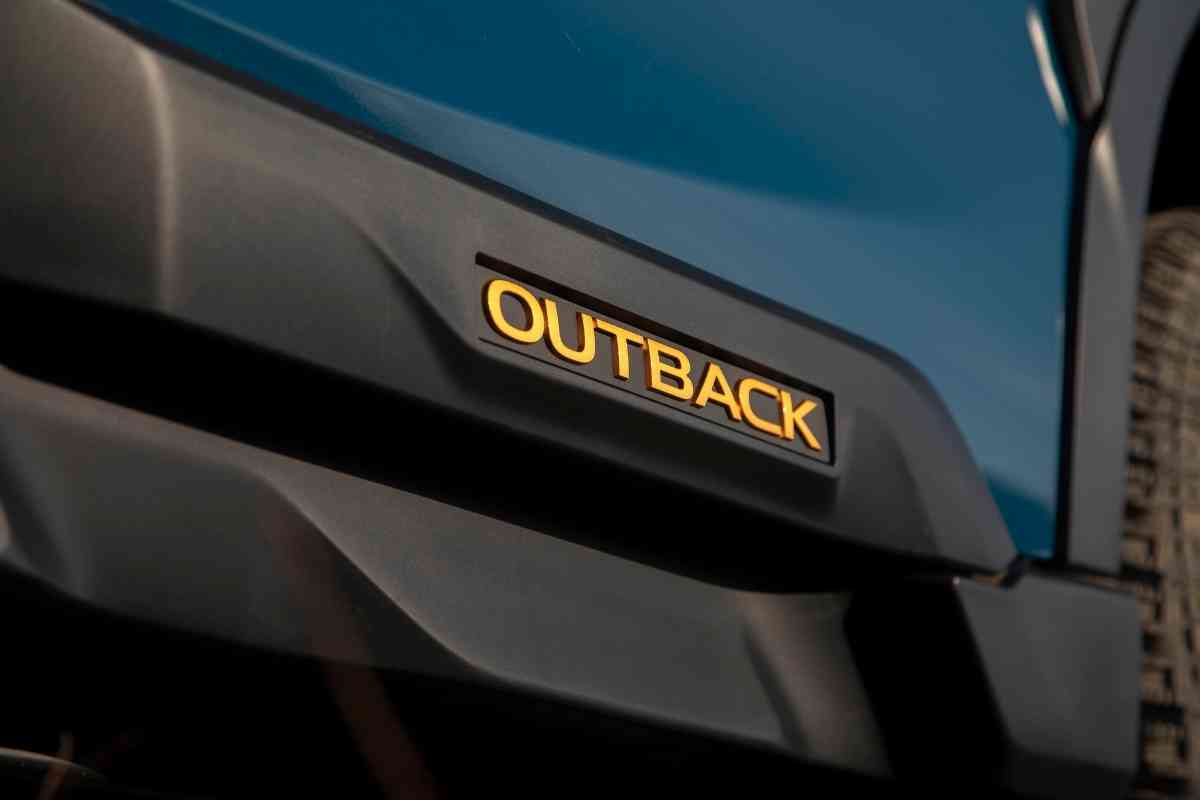 What Is The Towing Capacity Of A Subaru Outback?
The Subaru Outback is a popular SUV that's been around for a long time. The Outback is the third most popular SUV in the US, and it comes with a towing capacity of up to 3,500 lbs. depending on the year and trim level you buy.
Below are some of the popular trim levels that are available.
Outback Base
The Subaru Outback Base model has a standard 2.5L 4-cylinder engine with the power to tow up to 2,700 pounds. The Outback also comes with a standard 6-speed manual transmission and excellent stability.
Outback Premium
The Subaru Outback Premium is an all-wheel drive with an optional turbocharged engine. It also has a standard transmission that includes six different gear ratios and two modes of operation, manual and automatic.
This design includes a towing capacity limit of 2,700 pounds too. This is similar to the base but with more speed and horsepower.
Outback XT
The Outback XT is designed for those who need to tow or haul heavy loads. It has a turbocharged 4-cylinder engine that can tow up to 3,500 pounds.
This Outback model offers many features not available in other models, like all-wheel drive and 260 horsepower.
Outback Onyx Edition XT
The Outback Onyx Edition XT is an excellent option for people looking for a reliable car that can tow their boat or RV. It features an all-wheel-drive system and can tow up to 3,500 pounds.
This is one of the most advanced Outback trim levels, and it provides the best horsepower and towing capabilities.
What Else Can You Tow With A Subaru Outback?
The Subaru Outback is a popular SUV known for its excellent handling and capability. It has a lot of towing capacity and can carry multiple people.
If you are looking for an SUV that can tow and carry heavy loads, the Subaru Outback is worth considering. You can tow more than just a boat with this vehicle too.
Trailers
A Subaru Outback is perfectly capable of towing heavy trailers on the back of the vehicle too. This is why you see this vehicle used by so many people when it comes to moving because of this towing ability.
Campers
The Subarus are a popular camping vehicles, and many even use it to tow a camper on the back of the truck. However, you likely won't be able to pull anything more than a small or compact one.
Smaller Vehicles
The Outback can also tow small sedans under the towing capacity. With 3,500 pounds of towing, you would be surprised to know how many vehicles fall under this curb weight too.
Subaru Outback Towing Capacity Compared To Competitors
The Outback is a capable SUV with solid towing ability. This makes it one of the best choices for those who like to travel or tow boats.
The Outback has a unique design that makes it stand out from other SUVs. The car also has an impressive engine that offers excellent performance for its size and price point.
Comparing Subaru with other competitors, the Outback has a top-rated towing capacity. Below we look at some of the top competitors and how they stack up to the Outback.
Acura RDX
The Acura RDX will not be the best choice if you plan to tow a boat. It does not provide the same towing strength and capability as a Subaru Outback.
For example, the maximum towing capacity on this vehicle is only around 1,500 pounds on every single trim level. This severely limits what kind of boats you could tow with this vehicle.
Ford Escape
The Ford Escape was redesigned and now comes with more engine options than before. The base engine is now turbocharged and rated highly for heavy capacity activities like towing trailers and boats.
This SUV can tow up to 3,500 pounds depending on the trim level. But make sure to get the right one because some of the lower-end Escape trims only have a towing capacity of 1,500 pounds.
Subaru Forester
The Subaru Forester is a 4-door compact SUV with a 2.5-liter 4-cylinder engine and continuously variable transmission. It has good fuel efficiency and offers excellent crash safety ratings.
Depending on the trim level, it has a decent towing capacity between 1,500 to 3,000 pounds. If you like Subaru, this is a solid option, but the Outback is still the superior towing vehicle choice.