What Are The Best Years For The Subaru Outback (Avoid This One Year Please!)
This post may contain affiliate links. As an Amazon affiliate, I earn from qualifying purchases.
You're in the market for a new crossover, and you are probably wondering, "Is it worth buying a used Subaru Outback?" The answer is generally "Yes." But there are some exceptions. If you find a 2005-2009 Outback, you'll have likely hit the jackpot. But there is one model year you should absolutely avoid: the 2013.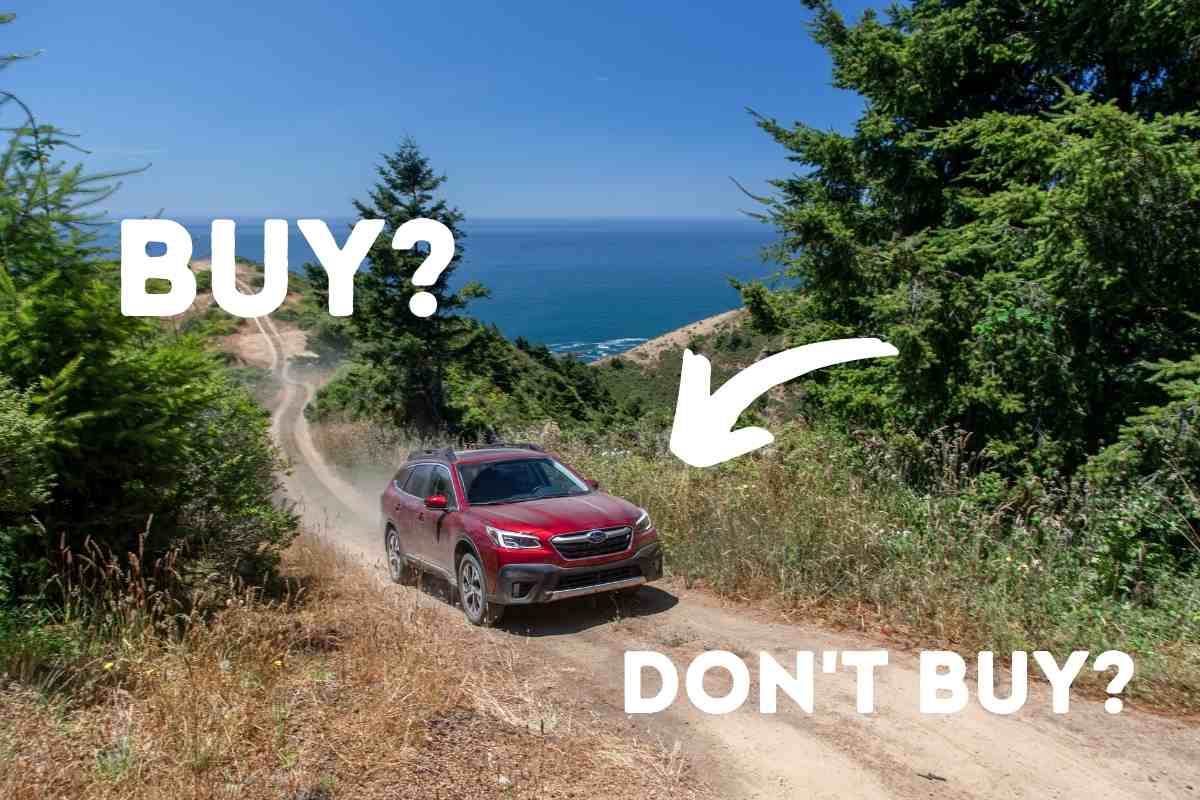 Table of Contents
What Are The Best Years For The Subaru Outback?
The 1994-1999 and 2005-2009 Subaru Outback model years are known for their reliability and are for sure the best years for the Subaru Outback. You can beat them into the ground, and they still keep going. It all depends on how far back you want to go in model years.
The first generation (1994-1999) showcased the Outback's rugged nature. Standard all-wheel drive was still pretty rare back then, and it is to this day. The base engine delivered plenty of power, and the seats were downright cozy. These days, you can snag one for under $3,000 in good condition. And there are quite a few left on the road. The third generation (2005-2009) saw the addition of the XT turbo engine, and many updates were made to the interior throughout this generation.
But which of these generations has the best model year of them all? And just what's up with that pesky 2013 model? What year Subaru Outback is most reliable? Read on to find out.
The Subaru Outback Years To Avoid
We need to talk about what Subaru Outback years to avoid. And it's really just one year in particular that stands out. The 2013 Subaru Outback is undoubtedly the worst model year in the Outback's entire lifespan.
You can literally pick any other model year and get a solid vehicle. But the 2013 had some serious issues right from the get-go.
A 2014 class-action lawsuit was filed against Subaru because there had been problems with defective piston rings put into various Subaru vehicles since 2011. This particular defect would cause the Subarus to burn excessive amounts of oil. In some cases, this led to total engine failure. The 2013 Subaru Outback with the 2.5-L engine was one such model named in this lawsuit.
One unfortunate owner – a Georgia woman – found herself buying way too much oil for her 2013 Subaru Outback. From the very beginning, as she explained, she would have to get an oil change roughly every 2,500 to 3,000 miles. She approached her dealership and was told that her Outback simply required more oil than other vehicles. (Of course, this shouldn't be true and is a warning sign of excessive oil consumption.)
Another owner reported that he had to put 26 quarts of synthetic oil in between his regularly scheduled oil changes over the course of 26,000 miles. This man was so fed up that he swore off buying another Subaru. Which model did he own? You guessed it: the 2013 Outback.
If you go browsing around on CarComplaints.com, you will find the highest number of complaints for the 2013 Subaru Outback involve engine problems. The majority of those complaints revolve around the vehicle's excessive oil consumption.
One complaint lodged involves excessive oil consumption leading to engine failure while another reports the development of a hole in the engine block. Some drivers who reported via NHTSA experienced dangerous situations, including one who lost total engine power while driving along on the highway. Another reported the engine blowing at 78,000 miles.
What is worst of all? Owners report that they have approached Subaru with these problems (and with problems regarding the CVT transmission) and that Subaru refuses to do anything about it. Hence the class-action lawsuit. All in all, the 2013 Subaru Outback is best avoided. These vehicles sell for anywhere from $5,000 to $18,000, and they often prove to be a huge waste of money.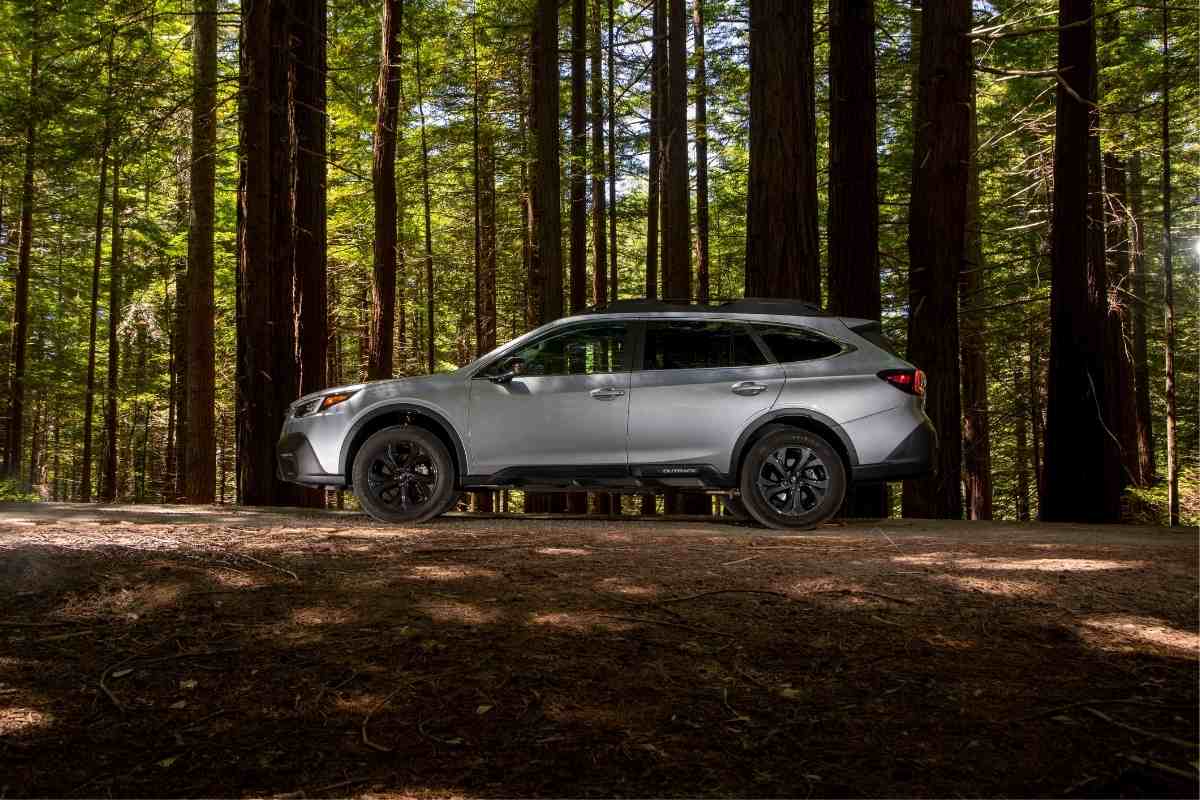 The Golden Years: 1994-1999
Let's move on to the golden era of the Subaru Outback: its very first generation, spanning from 1994 to 1999. The Outback was originally introduced as a trim level on the Legacy and was put together rather hastily (hence the lack of proper ride height that you see in the following years). In 1996, the Outback became its own model. This is when the raised suspension set-up was introduced to the market with a total of 7.5 inches in ground clearance. This improved the vehicle's off-roading prowess as well as its stance.
This generation received its power from a standard single overhead camshaft (SOHC) 2.2-liter four-cylinder boxer engine that served up 135 horsepower. A 155-hp a dual overhead camshaft (DOHC) 2.5-liter engine was offered as a more powerful option. Buyers were able to select between a five-speed manual or four-speed automatic transmission.
Fuel economies ranged from 18.5 miles per gallon in the city to 30 mpg on the highway, resulting in a combined EPA estimate of 24.7 mpg. They also have a 2,000 pound max towing capacity, and many were given hitches for hauling by their former owners back in the day.
These early Outback models proved to be downright reliable. These days, you will see them sporting some rust and probably having some issues with pieces falling apart inside. However, back in their day, the materials were even more high-quality than what you would find in a Volvo. They do actually hold up well when they have been treated somewhat decently. For a model in good condition, expect to pay around $2,000 to $2,500.
Parts were fairly interchangeable between Subarus, so it is easy to just head to the scrap yard and pick up a cheap part to replace one on an older Outback. Even buying things new from an auto parts store is relatively affordable. The upkeep on these old Outbacks is minimal compared to what you have to deal with in other vehicles their age. A lot of owners hang on to these vehicles until they finally bite the dust though, so you might not have an easy time snagging one for yourself.
Another Slam-dunk: 2005-2009
Another winning generation for the Subaru Outback is the third generation, spanning the years 2005 to 2009. The addition of the XT turbo engine really pumped things up performance-wise. This 2.5-L engine can produce a strong 250 hp. Having been borrowed from the Subaru WRX STI, this engine delivered 100 hp more than the base engine.
The Outback's style was redesigned too. Its fog lamp housings and front bumper were beefier and more aggressive in appearance. The XT was only available with an automatic transmission, and the four-speed was axed in favor of a five-speed. The ride quality and handling capabilities were improved over the previous generation.
The one problem here is that you cannot easily (or, really, at all) add things like Bluetooth and smartphone app integration. This is due to the audio controls and HVAC being built into one unified faceplate. Also, take note that this generation was the last to receive panoramic sunroofs.
People who have owned one of these Outback years are generally pleased with the build quality and the amount of light that shines through the panoramic sunroof. The safety features on it have protected people in accidents, and the fuel economy is generally sufficient for folks. The standard all-wheel drive is something that keeps people coming back for more with Subaru.
Closing Thoughts
Virtually any Subaru is a good pick. And almost any Subaru Outback will do you a solid. As long as you avoid the pitfalls of owning a 2013 Subaru Outback, you should enjoy having a safe and reliable vehicle.
You can use these wagons/crossovers to take family vacations, to tow a riding lawn mower, or simply as a comfortable daily driver. Each vehicle is bound to have some quirks, and yes, you will pay a little more because of that standard all-wheel drive. But it sure does come in handy if you need a good winter beater with a heater.
They are some of the longest-lasting vehicles on the road because Subaru built them with a lot of care and precision.