Can I Take My Jeep to Any Dealership for Warranty Work?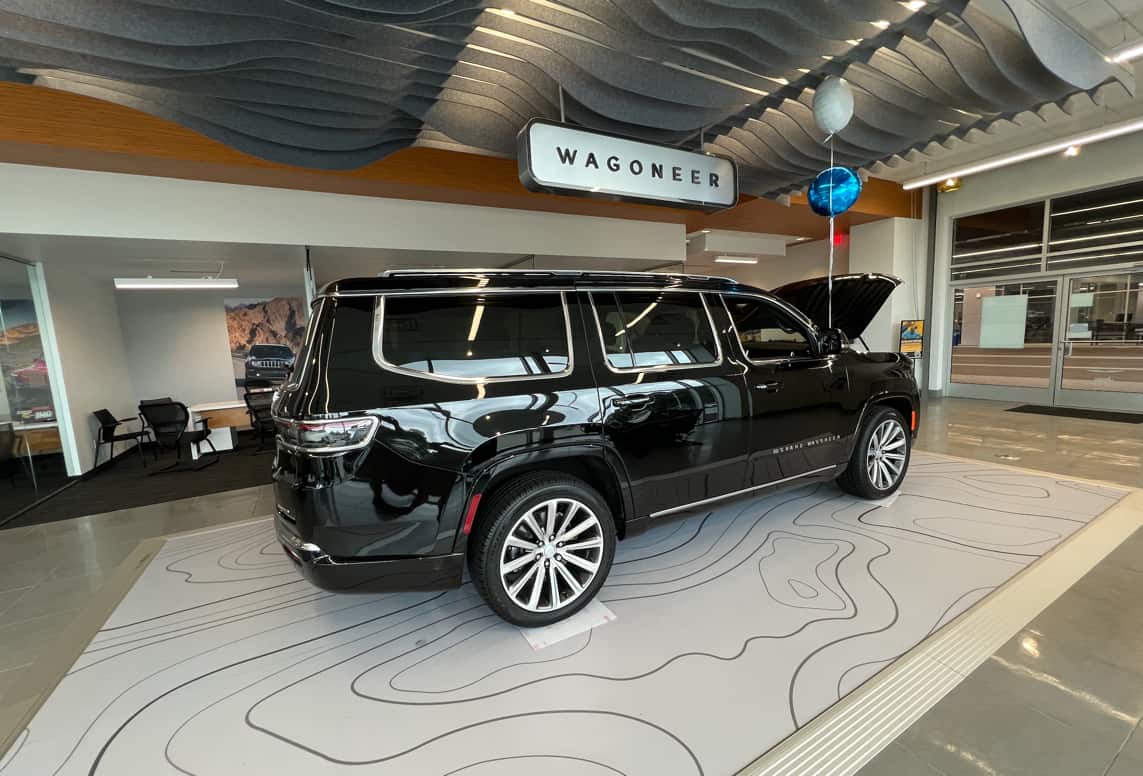 You get the dreaded red dashboard light while driving home from work, or a text message from the dealership where you purchased your Jeep that your car is having a safety recall. You're hours away from that said dealership, and panic starts to set in. How do you handle this situation?
Can you take your Jeep to any dealership for warranty work?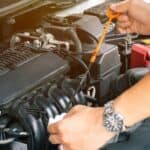 Warranty work is allowed at any authorized Jeep dealership, not just where the vehicle was purchased. It is best to go to the original dealership because the warranty will be on file, otherwise, call the dealership with the VIN to find the warranty. Then warranty work can be done elsewhere.
To understand more about what your Jeep's warranty may grant you and what to do if you're in a pickle, continue reading below!
Suggested Article: Are you familiar with the Jeep Wave Program? Be sure to read about it as it has additional warranty benefits for Jeep owners.
What is a Car Warranty?
A car warranty is a simple contract that limits the owner's financial responsibility for a limited period of time.
Meaning that if some damage were to happen to your vehicle if the event was covered in your warranty, it is covered and there is little to no financial responsibility.
This is because your car's manufacturer or company where you bought the warranty from will pay for some repairs.
Car warranties last from miles to years but vary depending on the vehicle. An average vehicle's warranty lasts for 3 years or 36,000 miles.
Sometimes warranties have both factors, and it lasts until whatever comes first, the mileage or the years.
Do all Jeeps Come With a Car Warranty?
All Jeeps do come with an array of warranties that in my experience have been really helpful. For a quick reading recap, there is the "Basic Coverage Limited Warranty" of 3 years or up to 36,000 miles.
There is an "Anti-Corrosion Perforation Limited Warranty" where all panels are covered within 3 years and unlimited miles, and the outer panels are covered 5 years and 100,000 miles.
The "Powertrain Limited Warranty" has an expiration of 5 years and 60,000 miles and the "Federal Emissions Warranty" is 2 years and 24,000 miles.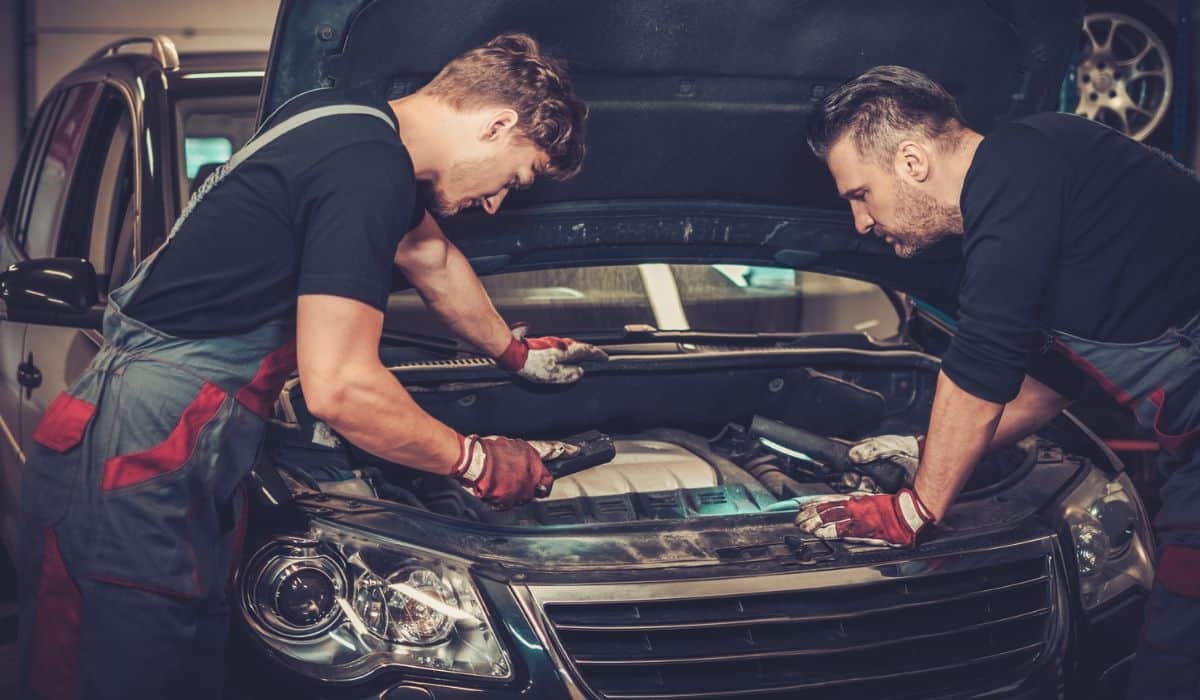 What Does a Jeep's Car Warranty Really Cover?
To help us easily understand what a Jeep's car warranty covers, here is a chart below that can help you when you are in a crunch and unsure if you're financially covered.
Make sure to pay careful attention to the chart below!
Warranty Description
Basic Coverage Limited Warranty
Anti-Corrosion Perforation Limited Warranty
Powertrain Limited Warranty
Federal Emissions Warranty
Certified Pre-Owned (CPO) Jeep Vehicles
Extended Jeep Warranty
Restrictions and Exclusions
Warranty Length
3 years, 36,000 miles
All panels: 3 years, unlimited miles

Outside panels: 5 years, 100,000 miles
5 years, 60,000 miles
2 years, 24,000 miles

Specified components: 8 years, 80,000 miles
7-year, 100,000 mile

Powertrain Limited Warranty
3 months, 3,000

Maximum care warranty: 8 years, 150,000 miles
Maximum Care: 8 years, 150,000 miles

Added Care Plus: 8 years, 150,000 miles
Does Not Exist
Warranty Details
Covers all parts and systems of the vehicle minus listed exclusions (i.e. tires, after-market manufacturing)
Covers all repairs or replacement to sheet metal panels from rust or corrosion. Cosmetic or surface corrosion is not covered.
Covers defective parts in the engine, driveline, and transmission.
Covers emissions parts such as catalytic converter, exhaust manifold, and powertrain control module.
Must be five model years old or newer, have under 75,000 miles, and pass the 125-point vehicle inspection. Includes Maximum Care Warranty.
Recommended if your vehicle is not reliable

Maximum Care: This may be a $200 to $0 deductible depending on the coverage chosen. This covers more than 5,000 vehicle components.

Added Care Plus: Covers 850 major vehicle components. Maybe a $200 to $0 deductible.
Any non-Chrysler Motor parts, additives, not approved refrigerant, and personal rustproofing or protection products, collision damage, weather, and natural disaster damage.
You can also choose warranty options from independent or third-party companies.
Doing this gives even more flexibility when it comes to repair shops, and in some cases, better deals than the one Jeep offers automatically.
This may be an option for older Jeep vehicles, as they need more repairs.
In fact, Jeeps are ranked 34th out of the 32 American Automakers for reliability, and in one 12-month survey, Jeep had an average of 141 mechanical issues per 100 vehicles. This is higher than the industry average of 121.
Jeep's average yearly cost is $634 per year, with the most common repairs being air conditioning refrigerant pressure sensor replacement, mass airflow sensor replacement, window regulator replacement, timing chain tensioner replacement, and camshaft replacement.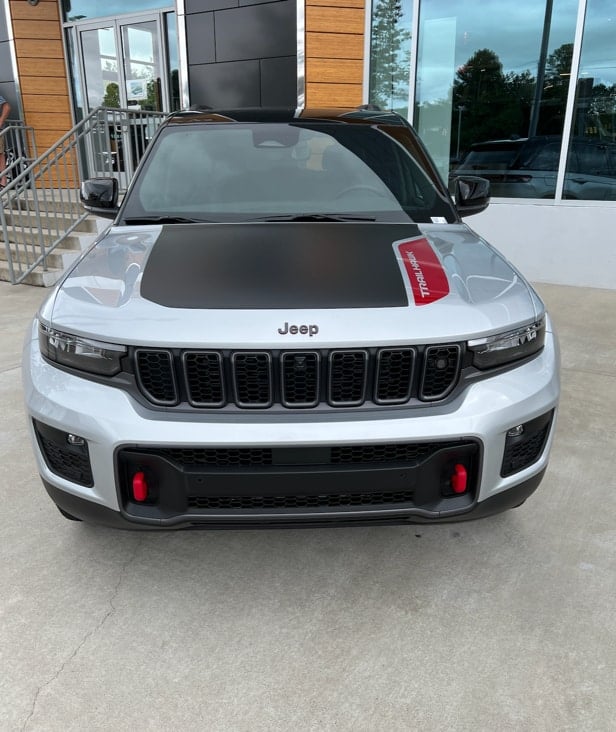 Some of these repairs are minor, but timing chain tensioner and camshaft replacements raise the biggest concern for worry.
If you're Jeep is breaking down regularly, it may be smart to invest in a warranty beyond Jeep's.
However, if you have a Jeep warranty, here is what you can do if you are not close to your regular Jeep dealership.
What Dealership Can I Take My Jeep to for Warranty Work?
With a Jeep warranty, you have to get that work done at any Jeep dealership. It does not have to be the original location, but any Jeep-authorized dealership can get your warranty work done.
If you do not physically have your warranty information, call the original dealership where you purchased your vehicle.
There, you can get in contact with someone who can pull your car's file up and get specific information on your car's warranty.
I had some work done on a Jeep Compass for myself back in 2020. I went to the same company as the Jeep dealership to get this work done but it was a different location.
They were able to find my warranty quickly, and easily, and there were no issues.
I got my warranty work done in a timely manner.
I could never find my warranty papers or agreement, so it was very convenient that the dealership had it for me when I needed it.
This is the best plan if you are in a time crunch.
Frequently Asked Questions
Can I get warranty service for my Jeep at a non-dealer service center?
Jeep owners can get warranty service at any authorized Jeep dealership. However, if the owner decides to get the service done at a non-dealer service center, it is important to ensure that the service center is authorized by Jeep to perform warranty work. If not, the warranty may be voided.
Does my car warranty have to be serviced at the dealership where I bought it?
No, Jeep owners can get warranty service at any authorized Jeep dealership, regardless of where the vehicle was purchased.
How does the reimbursement process work for dealerships doing warranty work?
Jeep dealerships are reimbursed directly by Jeep for warranty work. The owner is not responsible for paying for the repairs.
What is covered under Jeep's powertrain warranty?
Jeep's powertrain warranty covers the engine, transmission, and driveline components for 5 years or 60,000 miles, whichever comes first.
Do Jeep warranties transfer to new owners?
Yes, Jeep warranties are transferable to new owners. However, the transfer must occur within the warranty period.
What is included in Jeep's extended warranty coverage?
Jeep's extended warranty coverage includes additional years and mileage beyond the original warranty period, as well as coverage for additional components. The specific details of the coverage vary depending on the plan selected.