Can You Flat Tow Acura MDX?
The Acura MDX is a luxury SUV that doesn't cost as much as other luxury vehicles in its category. It offers a smooth, quiet, and comfortable ride. Its available four-wheel-drive system makes the vehicle fun to drive.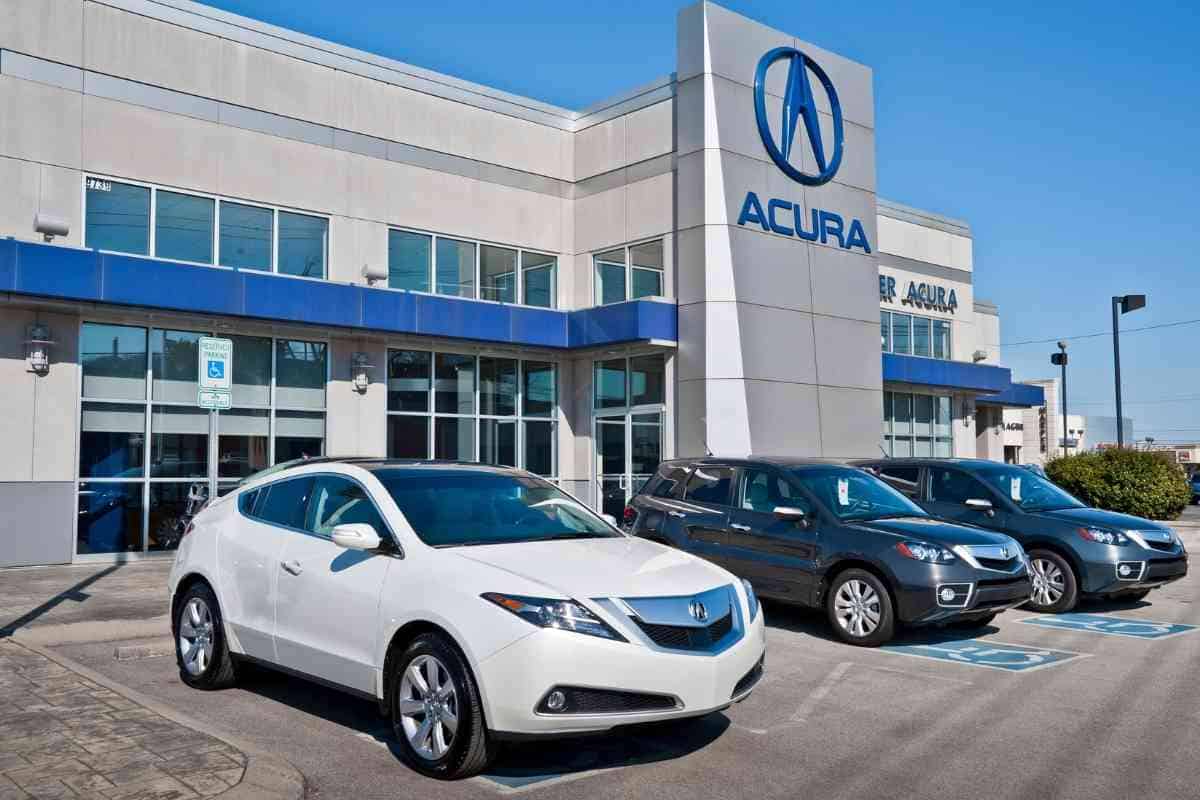 If you are looking for something more than an ordinary crossover SUV for your next adventure, this SUV will meet your needs. But can you flat tow this vehicle?
Can You Flat Tow Acura MDX?
You can flat tow any Acura MDX model before 2006. After 2006, Acura stopped producing vehicles that were flat-towable. If you want an MDX that you can flat tow, pick a 4WD model before 2006.
You do not have to spend so much to drive a luxury model with Acura. The model has all the equipment you need even if you pick the base model. It has a powerful V6 engine that gives your great drivability.
The vehicle is available with a host of packages that offer you even better features even when you pick the base model. It is a well-rounded vehicle that you can bring on your next exploration.
Read on to understand how to tow your Acura MDX.
How Do You Set Your Acura MDX for Flat Towing?
If you have a 2005 or older model of the Acura MDX with 4WD, the user manual recommends that you can flat tow it.
However, if your crossover SUV is newer, you should not flat tow it as this can lead to damages on the transmission system and other vehicle systems.
When you flat tow the vehicle, you should not exceed 645 miles per hour on the highway as this is the legal speed of dinghy towing.
Exceeding that speed can be dangerous, and you should avoid it. In fact, if you can drive even slower, you will be safer as braking while at low speeds is easier.
If you tow the 4WD model with two wheels on the ground, you will damage the drivetrain, so you have to keep all the wheels on the ground.
To set up your vehicle for flat towing, you need to start its engine. Press the brake pedal and shift the transmission through all the levels from P to R, N, D, 2, and 1. 
From there, shift the transmission to Drive (D) and then to Neutral (N) and allow the engine to run for about three minutes. Turn off the engine and your vehicle will be almost ready to start towing.
You need to leave the ignition switch on ACCESSORY mode. This ensures that the steering column doesn't lock. Ensure that you turn off any devices such as the radio that can drain your battery when you are flat towing the vehicle. 
If you are driving for longer than eight hours, you need to reset the vehicle with the above procedure to ensure the transmission system gets enough lubrication.
Failure to run the engine after eight hours may lead to severe damage on the transmission system.
Before you start towing, you need to ensure that the steering column is not locked. Turn it to ensure that it moves freely before you connect it to the tow vehicle.
When flat towing, you need to ensure that there is enough oil in the transmission system. Running the engine before you start towing ensures that the transmission has enough lubrication to serve it for about eight hours of driving.
You also need to ensure that the transmission system has enough transmission fluid – if you haven't replaced the fluid for about two years, or you have driven for longer than 30,000 miles before replacing it, you need to replace it before the tow.
You should not overfill the transmission fluid and neither should it have a small amount that the system should not run efficiently. 
If you cannot set the vehicle for flat towing as in the instructions above, you need to tow your vehicle on a flat bed. Skipping any of the steps above can lead to damages on the transmission system. (Source)
Suggested Article: Acura MDX Years to Avoid, Best Years, and Most Reliable Years [Comprehensive Guide]
What Do You Need to Dinghy Tow an Acura MDX?
The Acura MDX requires a tow base, a baseplate, auxiliary brake system, and wiring for the lights to get started. You also need a shield plate that protects the front part of the MDX from debris that the tow vehicle might throw from the rear wheels.
When shopping for a tow bar, you need to buy one from a reputable company so that you can be sure you get the be deal. Further, the tow bar should be able to handle the weight of your MDX.
Once you have the baseplate and the tow bar, you need other accessories to make the connection complete.
For starters, you need auxiliary brakes. The Acura MDX weighs between 3,960 and 4,195 pounds, which is heavy enough to require an auxiliary braking system.
In most states, you cannot dinghy tow a vehicle without auxiliary brakes. The brakes ensure that your vehicle stops fast. Even if your state doesn't require these brakes, you still need to install them for your own safety.
From there, you need to connect the motorhome lighting system with the dinghy vehicle's lighting system.
The brake lights, for instance, are highly important as they ensure other motorists can see when you brake. Further, they can see the turn signals, allowing you to make turns without any dangers.
At night, the lights notify other drivers of the dinghy vehicle to avoid accidents.
The shield plate also comes in handy when you are pulling your MDX behind a motorhome.
However, you have to ensure that the shield does not obstruct airflow to the transmission system as doing so will lead to damages to the system. If you cannot place the shield a safe distance from the MDX's transmission system, you should place it behind the motorhome.
Before you do any connections to the system, you need to ensure that you read the state laws and regulations on towing. This way, you will know all the accessories you need to flat tow the vehicle behind your motorhome. 
What's under Acura MDX Hood?
An Acura MDX is a confident luxury crossover SUV. The vehicle offers torque vectoring super handling that allows it to take corners like a small vehicle. Further, Honda included a Sport mode that makes the car more stable at high speeds.
Under the hood, the vehicle sports a 290-hp V6 engine that accelerates from 0 to 60 mph in 6.8 seconds. The speed is faster than what most other vehicles in its category offer. 
The MDX seats seven passengers in its three rows. It is highly comfortable, thanks to the wide spacious cabin and comfortable seats.
Its large 20-inch wheels allow a smooth ride and gives you all the control you need to drive the vehicle for long distances.
Inside, the MDX offers comfortable suede leather upholstery that is thick and soft. This upholstery stays cool on hot days.
Further, there is a climate control system and a seat ventilation system that enhances your comfort. However, the climate controls are not as intuitive as they should, but they still allow you to keep your crossover comfortable.
The dual-screen setup on your MDX gives it a high-tech look. Although the menu can be a little confusing, especially when you do not remember which screen contains which settings, there is still so much more to set from the two screens.
You will have access to features such as Apple CarPlay and Android Auto and a host of driving aids to keep you driving.
The MDX has an EPA fuel economy rating of 21/23 mpg for city/highway fuel economy. This fuel economy is better than average for a three-row SUV.
While the Acura doesn't have the high-end interior from the European luxury models, it offers great luxury for a long exploration trip.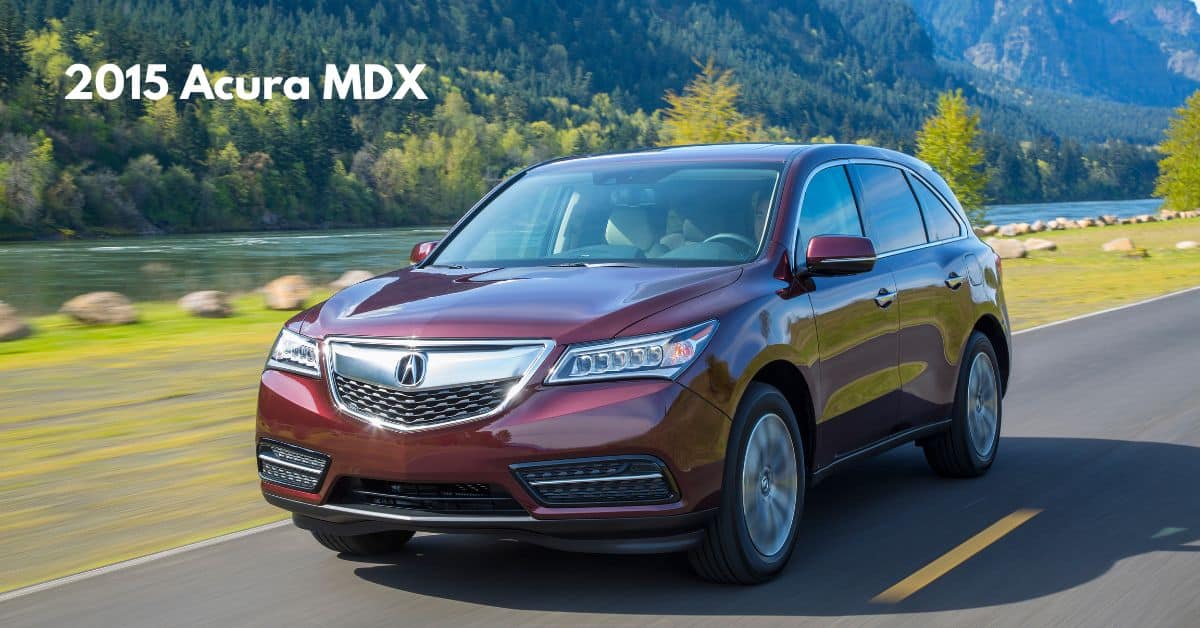 Towing An Acura MDX
If your Acura MDX has a 2WD system, you cannot tow it on all four on the ground. Again, if you have a newer MDX, you cannot flat tow it. These un-flat towable models can only be towed with all four wheels off the ground.
The manufacturer does not recommend towing on two wheels on the ground as that will cause damages on the drivetrain. As such, you have to tow the vehicle on a flatbed. Towing on a flatbed is easy as all you need to do is secure the vehicle to the bed so that it doesn't move at all.
However, towing with all four wheels off the ground means that you need to invest in a flatbed trailer, which means extra costs. You can rent a trailer, if you do not travel often.
The Acura MDX will offer you everything you need to explore new places, whether you flat tow it, or you tow it on a flatbed. Before you start towing, check the user manual to ensure that the manufacturer recommends flat towing. If flat towing is not recommended, you can add some aftermarket add-ons such as transmission lube pump and driveshaft decoupler.
However, these additions may affect the performance of your vehicle. Instead, opt to tow it on a flatbed if it is not possible to flat tow it.