What is the Best Used Luxury SUV for the Money?
If you are looking for the best used luxury SUV for the amount of money it costs, then you have come to the right place.
There are a variety of SUVs that are currently on the market, and yet some of them seem so expensive that it can be hard to find one that fits your budget.
However, do not let this scare you as there are actually many safe and luxurious SUVs that you can purchase that will not break the bank.
The best used luxury SUV for the money is a 2020 Acura RDX. A used 2020 RDX costs about $37,000 and provides assistive technologies to enhance safety. Four driving modes are present as well as an extended moonroof. Three packages are available and enhance the value of the used SUV upon purchase.
As you can see, the 2020 Acura RDX is a wonderful option for a used SUV as it is fairly inexpensive and it provides all the newest technologies.
However, this is not the only luxury SUV that you can buy.
In fact, there are many that are actually cheaper! To discover more about which luxury SUV is best for you and your budget, continue reading below.
The 2020 Acura RDX is an excellent SUV and it is not too expensive. When purchasing this vehicle brand new, it costs $42,025.
When purchasing a used one, however, you can find ones that are a few thousand dollars cheaper.
Although the price difference between the new and used Acura's are not too different, that is because it is still a fairly new car.
You cannot expect to get a 2020 vehicle with a drastic price drop because it's still almost new.
With a used 2020 Acura RDX, there are a few different packages you can purchase.
There is the Advanced Package, Technology Package, and the Technology & A-Spec Package.
If you choose to get one of these deals, your vehicle will be even more advanced than the others out on the road.
You can take a luxury vehicle and make it even more perfect for driving.
A used RDX has four different driving modes: Comfort, Snow, Sport, and Sport+.
All of these modes will make the SUV more enjoyable to drive, and the snow mode can even make it safer.
Speaking of safety, the 2020 RDX has technologies that will keep the driver alert and aware when they are on the road.
Accidents and collisions can be reduced with these technologies and they will greatly help assist in driving.
No more worrying has to be done when on the road because of everything that this SUV has in terms of safety assistance.
Have you ever gone grocery shopping and gotten home, gotten all the bags, and realized you now cannot close the tailgate? With the 2020 RDX, that will no longer be an issue.
All you have to do is kick your foot underneath the bumper and the tailgate will close automatically.
Now when your hands are full, you do not have to put anything down.
All you will have to do is use your foot!
A used 2020 Acura RDX has a moonroof, which many have not heard of.
Moonroofs are similar to sunroofs, however, moonroofs are tinted and should not be removed from the SUV.
But the Acura's moonroof is not just any regular moonroof.
This one extends to the backseat so that way everyone can enjoy the view.
In most vehicles, only those in the driver's seat and passenger's seat can enjoy the benefits of the top window.
However, Acura wanted to ensure everyone got to enjoy its offerings.
Other Luxury SUVs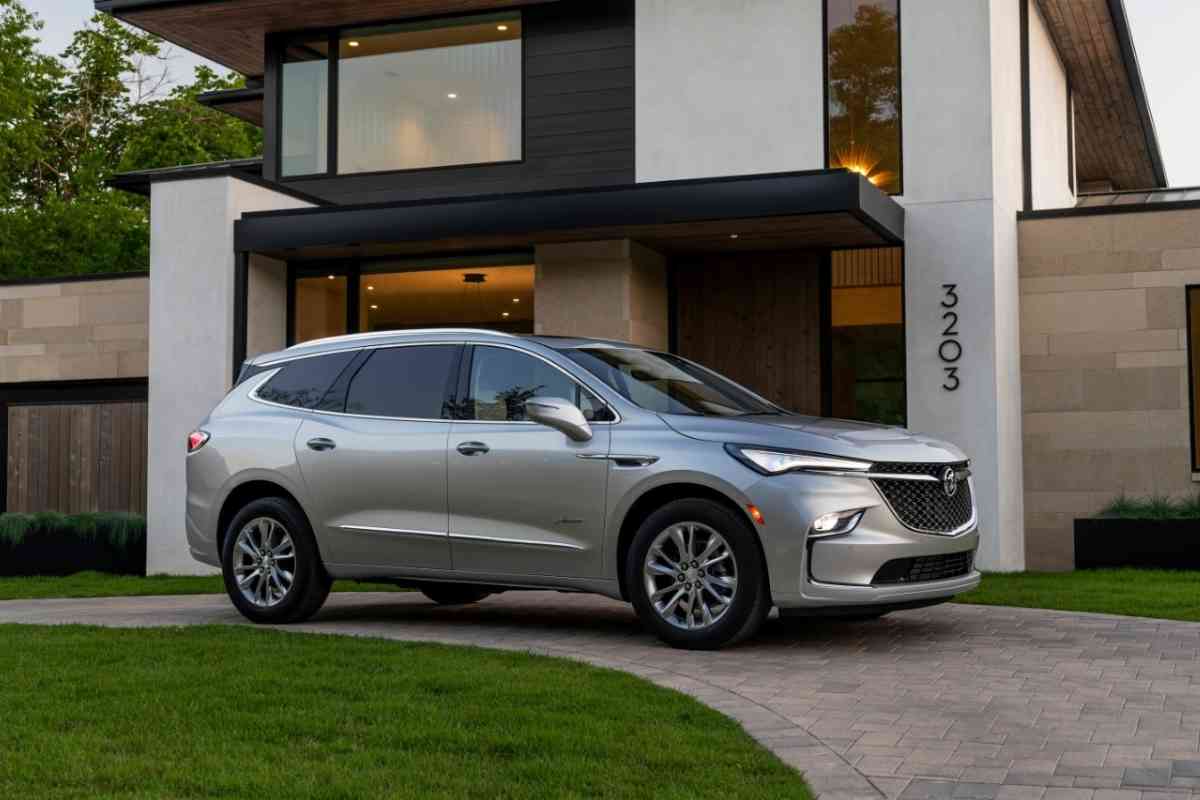 The 2018 Buick Enclave can be purchased used for less than $30,000.
It has fair reliability, so even after being used, it will likely be long-lasting.
The Buick Enclave is comfortable to drive, and that will be evident as soon as you get around to purchasing it.
Customers frequently report how smooth it is and how they don't experience excessive motion when driving it.
2018 is when many necessary features became a standard for the Buick Enclave.
Apple CarPlay, Android Auto, and parking sensors all became a regular part of the SUV.
Many drivers now look for these advancements before purchasing a vehicle as they are widely viewed as necessities.
These technologies improved the marketability of the 2018 Enclave and made it so it is now up to date with the other SUVs.
This vehicle offers a great deal for the money.
Because it is three years old, it is now being sold for much less money and yet it is still as reliable as ever.
For the price, this SUV can be considered one of the best luxury SUVs to buy.
It does not cost too much and it has all the needed advancements to ensure that it will maintain its durability.
In addition, you will not feel as though you are driving a used car as it has all the newest features that make up new vehicles.
Although there are newer models available of the Buick Enclave, it is recommended that you purchase the 2018.
This is because no significant changes are made to the newer Enclaves that will make it worth a more expensive price.
The 2018 is the most cost-efficient model when you consider the features that you get.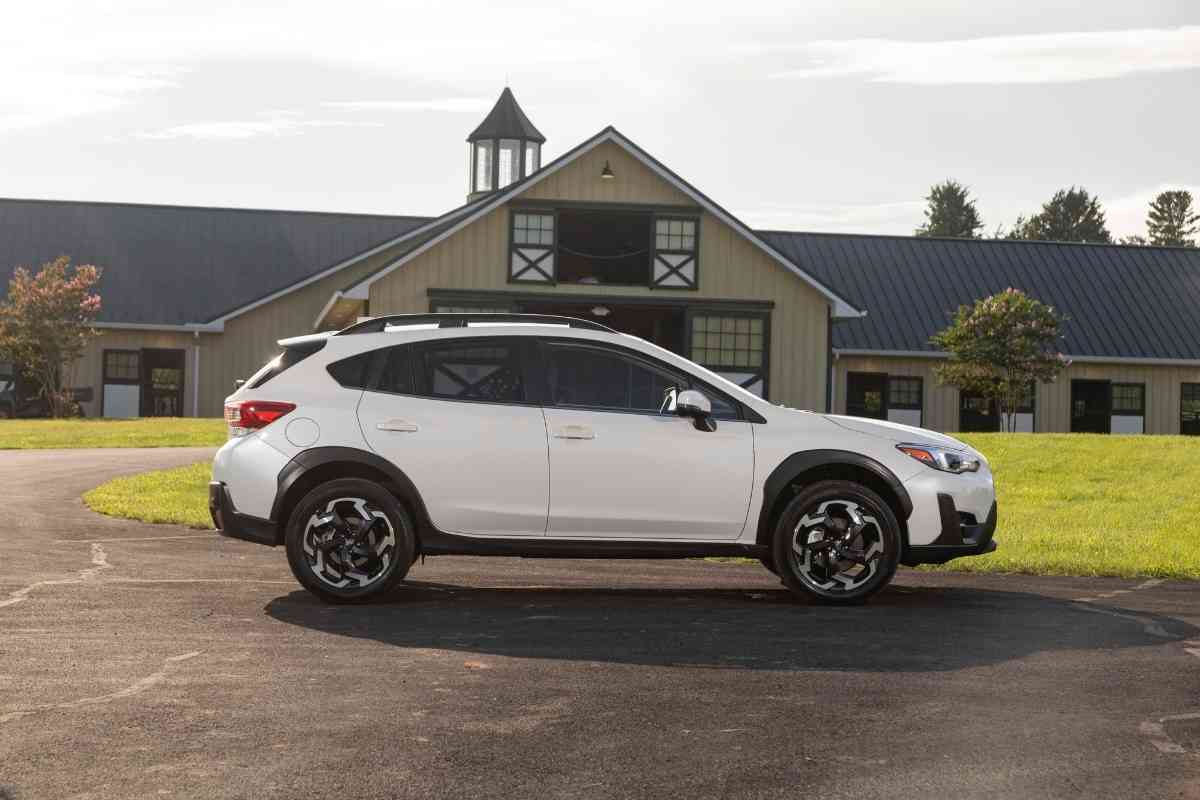 A used 2019 Subaru Crosstrek typically can be purchased for about $28,000.
The Subaru Crosstrek is all about safety, and you will find that this SUV has everything you could ever want to ensure that the driver and the passengers will remain safe in case of an accident.
The EyeSight safety feature is available in every 2019 trim, so when you purchase your vehicle, you will want to get that included.
Blind-spot monitoring and rear cross-traffic alert systems had been an available feature for a long time, so you can also assume the 2019 Crosstrek also has them available.
These systems are truly game-changers in terms of safety, and it seems as though no one wants to buy a car without them.
That is unsurprising, however, given how useful they are and how much reassurance they give to drivers.
Unfortunately, they are still not a part of the standard for the 2019 Crosstrek.
The rearview camera is a part of the standard for the 2019 Crosstrek, however, which also improves safety.
Many drivers are hesitant when backing out because they do not trust that they can see everything behind them.
The rearview camera, however, makes backing out easier than ever.
It shows you everything behind your vehicle that could otherwise not have been seen, such as items that are low to the ground.
The 2019 Subaru Crosstrek is above average in reliability, which can only be expected from a Subaru.
Subarus are known for being durable cars and can handle anything that's thrown at them.
It is because of this reason that they are wonderful used SUVs.
A used 2019 Lexus UX 200 can be purchased for $34,895 from the Lexus website.
Do not get concerned once you see this price, as you will soon realize that it is actually cheaper than it should be.
With a white pearl exterior and a unique red interior, you can be cruising in your luxury SUV in no time.
There is no denying that Lexus vehicles are top of the line, and their SUVs are no exception.
The classy design of Lexus UX is evident.
Everything about the SUV will draw you in, and it is listed at a reasonable price.
Compared to many other SUVs, this one offers many luxuries for its price.
Although it is more expensive than many of the other options, it is well worth it.
This vehicle is outstanding in terms of reliability.
If you want a used SUV that you know will hold up throughout the years, then high consider the 2019 UX.
Few other vehicles can compare with how long this SUV will last, which is what makes it such a popular option among customers.
The only downside to this vehicle is its acceleration.
While it does well driving in low-speed areas, once you switch things up and drive on the freeway, you will realize that your vehicle is struggling to catch up to the other cars.
If you are looking for a fast car, then the Lexus UX is probably not your best option and you will want to consider one of the other SUVs on this list.
A used 2019 Volvo XC40 costs less than $35,000.
This is a fair price given its overall success. It has near-perfect ratings in almost every category given by critics.
What stands out the most about this car is its safety.
There is no questioning that this is one of the safest vehicles you could ever drive.
There should be absolutely no concern when driving this vehicle given how many features it has to enhance its safety.
The 2019 Volvo XC40 comes fully equipped with warning and detection sensors.
This will make it so it is nearly impossible to hit something without being given a warning beforehand.
Many drivers find it difficult to trust new technology as they believe their own intuition is better than a machine's.
While that may be true in some instances, it is encouraged to trust in the safety features of this vehicle as they will help you to be a better and safer driver, protecting all of those around you.
One of the safety features that this vehicle has that may do not, is City Safety.
This entails automatic emergency braking, sensors that can detect close pedestrians, and a forward-collision warning system.
It is easier to get into an accident when driving around town than when driving in the city, so this is a great feature to have.
In addition, it comes as a standard for the vehicle, so you do not have to pay extra money for it.
This is one of the reasons it is one of the best used luxury SUVs for the price.
The downside of the 2019 Volvo XC40 is its reliability.
Its reliability is below average, which can be a cause for concern for many secondhand vehicle owners.
If you are purchasing a used SUV, you will want to be sure that it will continue to run without issues.
Thankfully, as long as it is in good condition when purchasing, it should be a durable vehicle and there should be little to no problems with it in the near future.
2019 Mercedes-Benz
A used 2019 Mercedes-Benz can be purchased for about $32,000. For a luxury Mercedes SUV, this is not a half-bad price.
In some areas close to you, you might even be able to find one that is cheaper! Its high reliability makes it so drivers do not have to be worried about making it to their next destination in their used vehicle.
Many used cars can be alarming to buy as you do not know when they are going to break down, and many fear they will at any moment.
However, a 2019 Mercedes-Benz has a great reputation for reliability, so there is no need to be concerned.
If you want to drive this car daily, then it is a great option.
It is comfortable to drive and it is safe as well. It runs smoothly and you will not have to be uncomfortable for the duration of the drive.
The Mercedes-Benz is great to drive around town and show off to those around you.
It looks great on the road and it feels great as well.
This well-designed vehicle has an interior that is highly sought after.
It will be evident to all who come into your car that it is a luxury SUV, as the interior is made with high-quality materials that are durable and classic.
With the 2019 Mercedes-Benz, you can be certain that you are getting a high-end vehicle for a good price.
There are few complaints regarding the 2019 Mercedes-Benz. This is good news as you can be fairly confident that you will enjoy it as well.