Can You Sleep in a Jeep Gladiator?
This post may contain affiliate links. As an Amazon affiliate, I earn from qualifying purchases.
If you love off-roading, you have probably done a lot of car camping too. It is a quick, convenient way to take a break after a long day of driving. The question that remains is, can you do this in a Jeep Gladiator?
As it happens, it is possible to sleep in a Jeep Gladiator. The Gladiator's truck bed provides about 81.3 inches worth of space to store and haul gear or, in this case, have a small car campout. It is especially nice to car-camp in a Jeep Gladiator with Jeep's new Farout Concept mobile habitat.
Jeeps are the best friend of the camper, off-roader, and general adventurer. It makes sense that they would be set up for car camping as well!
Gladiator's Special Features
As mentioned above, the Jeep Gladiator has quite a few features that every off-roader will want. The Jeep Gladiator Farout Concept is the ultimate camping and/or off-roading machine. It comes equipped with a Jeep performance parts 2-inch lift kit, a Warn 12,000 pound winch, Fox performance shocks, a Rubicon Front bumper, 37-inch mud-terrain tires, and 17-inch matte charcoal rims. And that's not all! The piece de resistance of the entire setup is easily the AT Overland Equipment Habitat truck topper.
The Overland Equipment Habitat topper is essentially a weatherproof tent on top of your Gladiator. The cantilevered sleeping platform is said to be able to support at least 600 pounds. When you deploy it, you will easily have enough clearance to stand up in the bed of your Gladiator. The habitat is equipped with insulated weatherproof walls and a built-in foam mattress to create an extremely comfortable sleeping space. As if that weren't enough, the habitat also boasts a slide-out Cook partner propane stove, electric fridge, and table space. It's like having your house and car in one sweet package.
The Jeep Gladiator is quite possibly the most comfortable car to sleep in while you're out in the wilderness. Even without the Farout Concept bundle, there is ample space in the bed of the truck where you can set up a makeshift campsite. With its aforementioned 81.3 inches of space, you can easily fit an air mattress or some sleeping bags in the back of your jeep. And don't worry about having enough cargo space. In addition to the truck bed, this Jeep offers rooftop racks which can easily accommodate your luggage and gear.
In addition to the Gladiator's excellent off-roading/camping features, you will also find it comes equipped with a V6 cylinder engine, 4WD, 6-speed manual transmission, 285 horsepower (6,400 RPM), and a five-passenger seating capacity. In addition, it also offers several technological entertainment features. These include an AM/FM/Satellite-prep Radio, eight speakers, voice-activated audio control, and external digital memory control.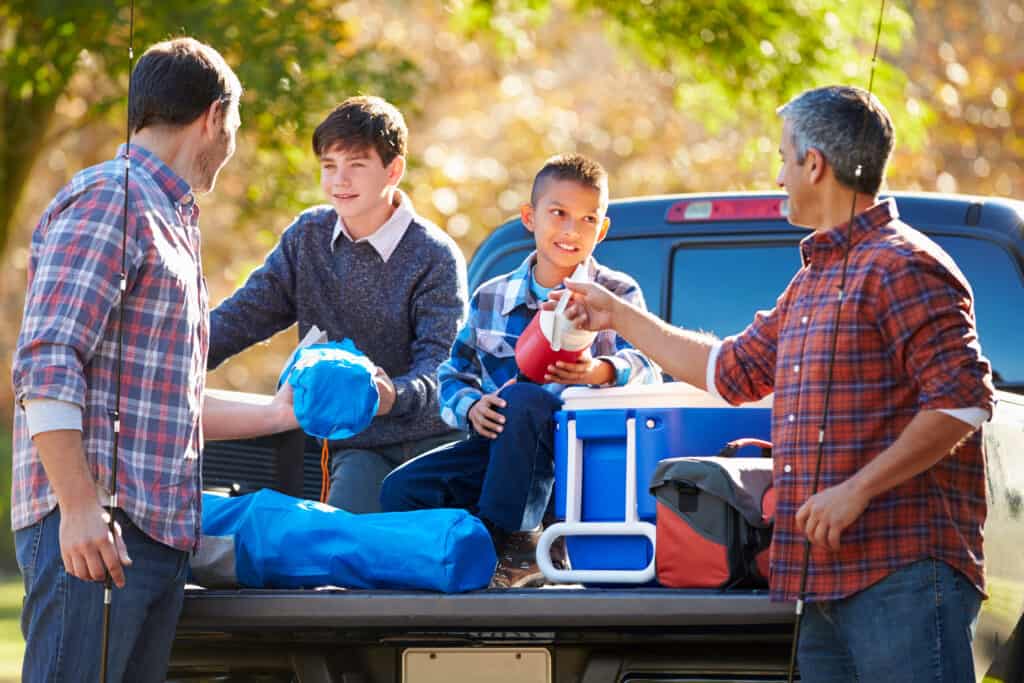 Pros and Cons
Naturally, no vehicle is perfect and they all come with their own sets of weaknesses. Here are the most important pros and cons you should know about the Jeep Gladiator.
Pros
As mentioned above, the Jeep Gladiator is the ultimate off-roading machine! It has an enormous towing capacity, which is one of the main things that makes it such a popular option. When equipped properly, the 2020 Gladiator is capable of towing up to 7,650 pounds which is fairly impressive. Plus it offers more storage space than a lot of other Jeep models.
The Gladiator's hybrid design makes it a popular choice of vehicle for many people. If you are having a difficult time deciding between a truck and an SUV, the Gladiator is definitely right for you. The Gladiator is essentially like pairing together the aesthetics of a Jeep Wrangler but the power and the towing capacity of any truck. The Gladiator is nice-looking and has plenty of power behind it. You can't really go wrong.
The Gladiator is also a fairly good choice if you are an avid outdoorsman (or woman!). It might not be the most top-rated rock crawler, but it can definitely stand on its own feet. The Gladiator offers plenty of traction, power, and handling. These things together make it possible for the Gladiator to overcome a variety of obstacles that might cause any other pickup truck to choke. It can handle most terrains that are uneven, elevated, or rough. It can usually make it over medium-sized rocks and even trees with its impressive ground clearance.
If you plan to do a lot of off-roading, you will likely encounter a river or two that you will need to cross. While most people do not give this a lot of thought, it is, in reality, a fairly important factor to consider when buying a car. If this is something you are thinking about, the Gladiator is more than likely a perfect choice for you. With its ample ground clearance and special water sealing features that will help you ford any river easily.
The external handling capabilities of your car are extremely important. However, the interior off-road capabilities of your vehicle are important too. There are a lot of pickup trucks that handle fine off-road, but the ride for the passengers might not be the most comfortable. The Jeep Gladiator takes extra care to give its passengers a nice, smooth ride. The Gladiator was designed with off-roading in mind, a factor that allowed the manufacturers to focus primarily on ride quality. The suspension and shocks make for an extra comfortable off-roading experience.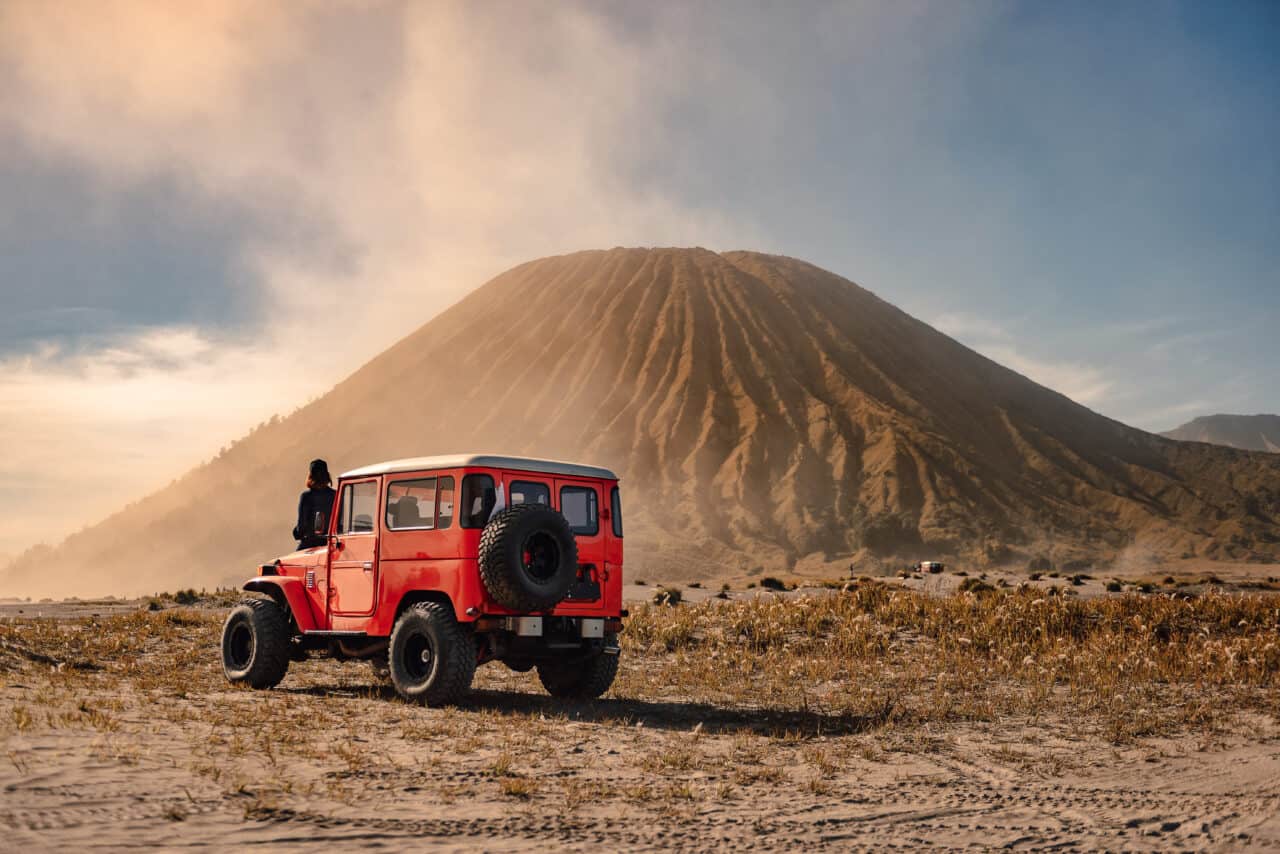 Cons
As we have already talked about, no vehicle is perfect and the Jeep Gladiator is no exception. While it has many great off-roading capabilities and plenty of cargo space, one of its cons is the smaller bed. It can hold a considerable amount of gear, but in comparison to other trucks, it is definitely smaller and can hold less weight. If you are looking to haul extra heavy cargo (motor homes, RVs, etc.) you will probably need to look into using a different vehicle.
Jeeps are well known for their excellent appearance and durability, but gas mileage is definitely not on the list of desirable qualities. The Gladiator has around a 19 MPG average which is not typically as desirable. The Jeep Cherokee does have one gallon on the Gladiator (20 MPG) but that isn't much worth boasting about. If your goal is excellent gas mileage, opt for a different vehicle.
Additionally, while the Gladiator handles fine in the dirt, it is definitely not designed for extra intense rock crawling. It has received awards for its durability and handling capabilities, but if you are planning to traverse steep, rocky cliffs with a Gladiator, you should probably think twice. It is longer and larger than the Wrangler which will make it a lot more difficult to scale those rocky cliffs with ease.