Can You Sleep In A Mazda CX 5? 4 Tips For Better Sleep!
This post may contain affiliate links. As an Amazon affiliate, I earn from qualifying purchases.
You've decided to explore the open road with your SUV, but the budget is tight. Can you convert the back cargo area into sleeping quarters in a Mazda CX-5? With the price of gasoline chewing up American travel budgets, road warriors are trying to find creative ways to save money. If a mattress fits into the back cargo area of your Mazda, then you can stop worrying about where to stop and sleep every night. Why spend hours on your smartphone trying to figure out how much you'll spend just to find a room if you take your bed with you wherever you go? If the bed is just a couple of feet behind your seat, and you get tired of driving, just pull over, catch some zzzzs and keep yourself from getting into an accident. There are lots of good reasons why converting the back of your crossover SUV can be a great idea for economic road travel.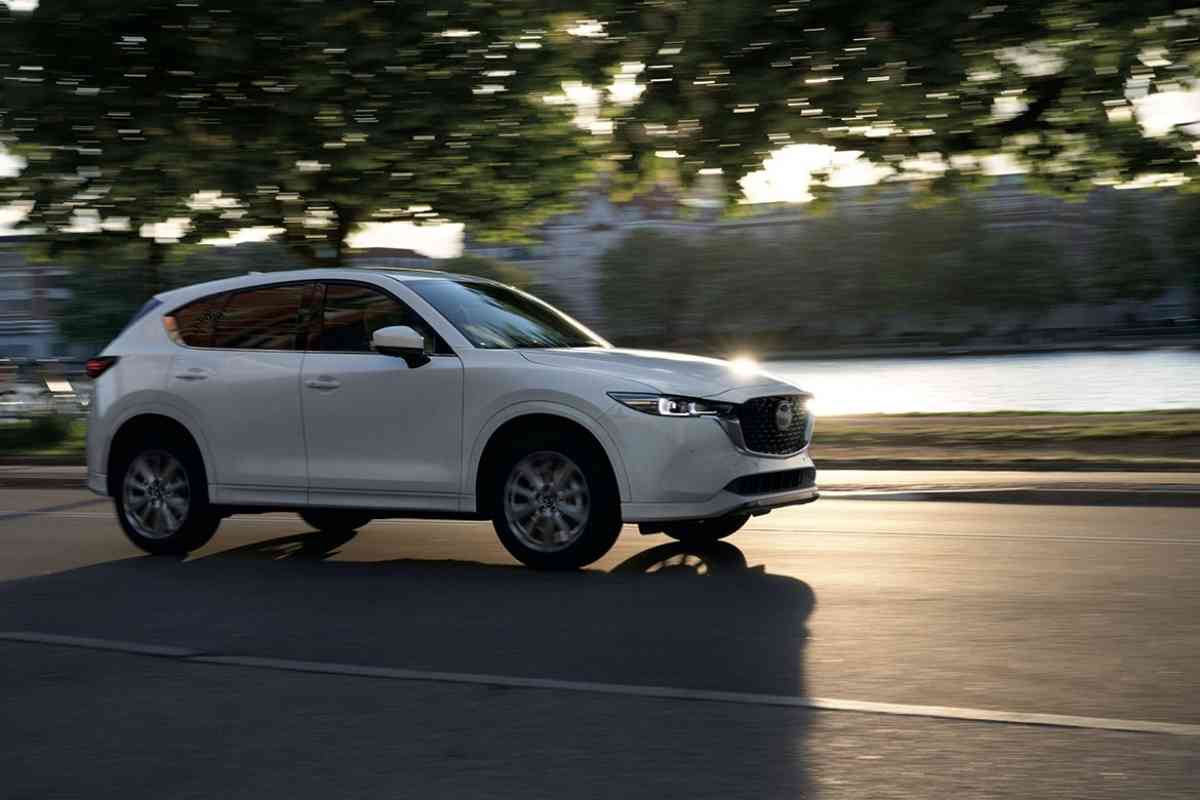 Table of Contents
Can you sleep in the back of a Mazda CX5?
You can sleep in the back of a Mazda CX5 if you don't mind sleeping curled up. With only 71 inches in cargo length, it will accommodate a small kid-sized air mattress. Most CX5 owners found that they could not stretch out fully without opening the hatch and adding a tent option.
What do you need to know to convert the back of a CX5 into a camper? What kind of sleeping arrangement works best? Will you need a specific kind of mattress? Is there room for two? What about the rest of your equipment? Is there room for essentials like suitcases, or a cooler, or even a camp stove? There are so many things to consider before you start up your SUV and point it toward the open road.
Let's explore the idea of converting your CX5 into a camper. We have some suggestions regarding this travel trend that you need to know before making a decision that is best for your situation.
Can You Sleep in a Mazda CX5?
The cargo dimensions of a 2020 CX5 are 59.5 cu.ft. which roughly translates to 71 inches in length, 54 inches of width at its widest spot, (40 inches between the fender wells), and 31.5 inches in height.
Because most adult twin bed mattresses are around 73 – 75 inches long, the mattress is just too long to fit into a closed hatch CX5. The width of a twin-sized air mattress is only 38 inches, so it fits in between the wheels.
(This allows a couple of inches on either side for the storage of duffle bags or other supplies, assuming that they are not more than a few inches wide). Many Mazda forums found that while it is possible to sleep in the back of the CX5, the fact that the front seats do not fold flat complicated matters. (As an alternative, Amazon does make a kids roll-up mattress that is 62 inches long, so it could be used in the back of a CX5 with a pillow.
Last update on 2023-09-20 / If you click this affiliate link and make a purchase, we earn a commission at no additional cost to you.
Is there a Tent Option That Fits?
Opening the rear hatch changes everything. When the back door of the Mazda CX5 is left up, then a twin-sixed mattress can fit into the cargo area, and the tent/awning provides additional space for stretching out.
There are a variety of sizes of camping tent add-ons that are available from small 2-person fits to a full-sized 8-person tent that attaches to the back of the car, where most of the sleeping area is on the ground behind the vehicle. The tent additions are fairly easy to set up and store.
Last update on 2023-09-20 / If you click this affiliate link and make a purchase, we earn a commission at no additional cost to you.
Unfortunately, these options do not work if you plan to stop for the night at a Rest Area or in an urban setting (safety issues). So, you need to be in a place where you can camp. While there are lots of RV parks and state parks that offer nightly camping, you still have to find one each night and hope that there is availability.
Camping at state parks is always cheaper than a motel and can still be a way to maximize your travel budget.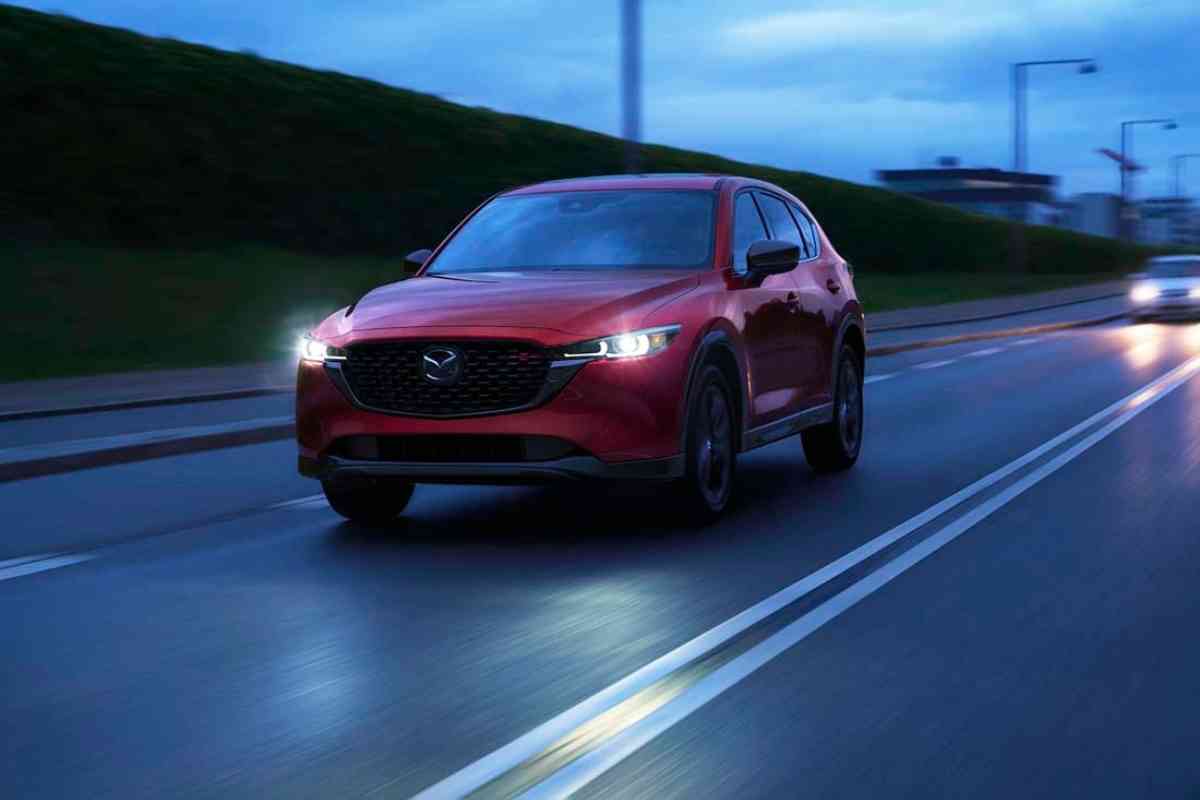 Are There Other Preparations that Need to be Made?
There are some modifications that you should consider if you decide to be a road warrior who uses your SUV as a camping vehicle.
Consider Buying or Making Shades/Curtains for the Side Windows
Because the last thing you want to do is wake up with someone's face plastered to your window, any road warrior will tell you that privacy is a big deal when camping. Simple curtains can be made and hung with velcro straps to secure the fabric above and below the windows.
(Don't forget the back window of the hatch, and a curtain that can hang just behind the front seats to prevent someone from looking in through the windshield.
Last update on 2023-09-20 / If you click this affiliate link and make a purchase, we earn a commission at no additional cost to you.
Consider Your Environment – Temperature is Important
If you are traveling in a cold weather climate, you will need to have adequate covering. Blankets and sleeping bags can provide initial protection, but if the temps are below 40 degrees, you should probably consider finding a place to stay.
The body does not sleep well in colder environments, so exercise some caution with what the temperature will be doing each evening.
Follow Some Basic Safety Tips
There are some basic safety tips that road warriors should follow before turning in for the night.
Make sure your text someone your location before turning in. (It is always a good idea to stay in touch with someone, just in case the unthinkable happens).
Do not leave your car running (Carbon monoxide poisoning is a real thing)
Secure all doors and windows (do not leave windows open or more than slightly cracked, as these are invitations to would-be thieves).
Do not sleep in the same place for more than one night if in an urban area.
Never park on the side of the Interstate or a Highway. (While this might work for a trucker, it is not advisable for a smaller vehicle).
Don't park at a Truck Stop
Allot funds for maintenance of your vehicle, or have an emergency credit card used for unforeseen events. (The truth is that cars break down, whether we want them to or not. You never know when your SUV might blow a tire or have a mechanical breakdown that will tap you out of any cash you are carrying.
It is always a good idea to have one card designated for oil changes or emergency situations so that you do not find yourself stranded somewhere with no funds to fix your busted SUV).
Treat Yourself to a Motel Bed Every Now and Then.
While sleeping in the back of your car is both economical and practical, there is nothing like getting a good night's rest in a motel bed every now and then. This allows you to shower and use the motel's laundry facilities.