Is Costco Auto Program Better Than Truecar? (Expert Weighs In!)
Are you searching for the perfect car-buying program? In this article, we dive into the Costco Auto Program versus TrueCar debate. Discover the ultimate solution for securing the best deal and a hassle-free experience. We compare the perks, features, and hidden gems of these automotive powerhouses, empowering you to make an informed decision. Unravel the truth behind Costco Auto Program and TrueCar and drive off with confidence and satisfaction.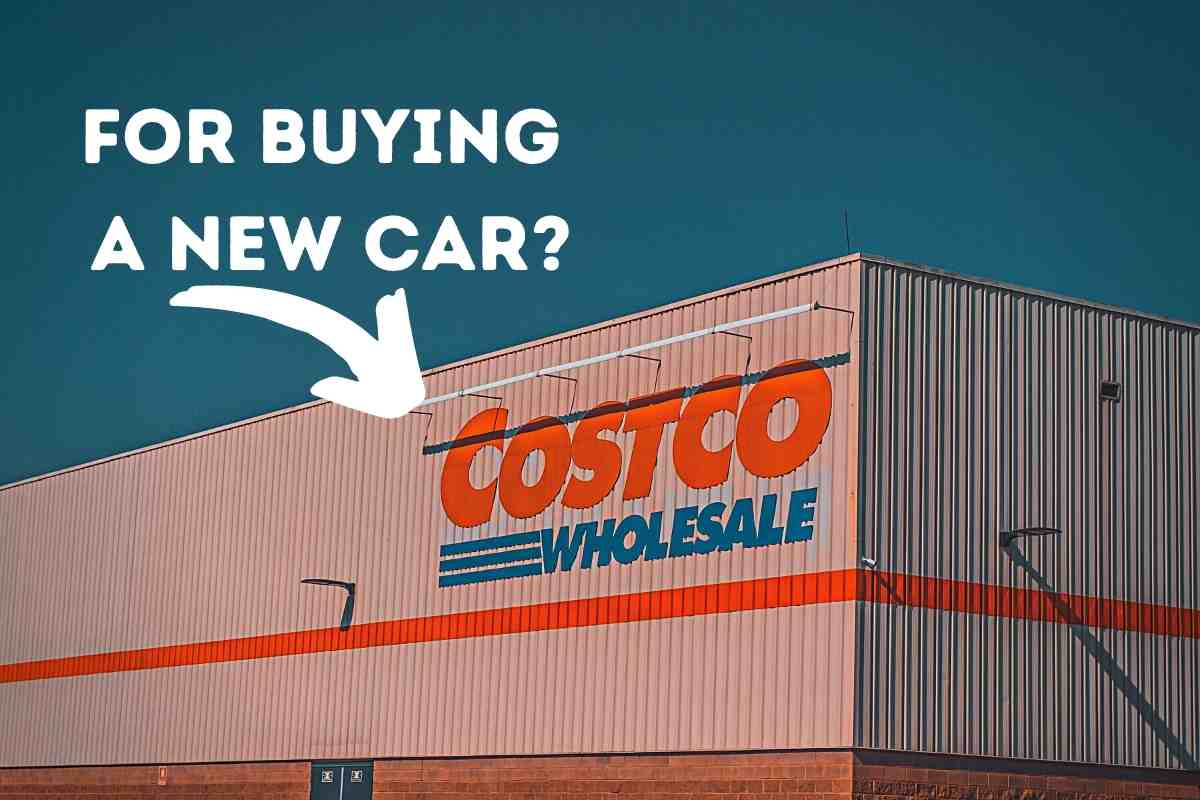 While you are researching buying a new car, be sure to bookmark these popular articles for further reading: Costco vs. Sams Club, Which One is Better For Buying a New Car, Truck, or SUV?, Buy Tires at Costco or Discount Tire?, and Buying Gas At Costco: Everything You EVER Wanted To Know!
What Is Costco Auto Program?
Costco Auto Program connects participating customers with Costco's roster of participating dealerships. These dealerships will provide special deals on prices that are exclusive to Costco Auto Program customers. 
Costco earns revenues from dealerships' monthly membership fees, so it doesn't take any percentage from a vehicle sale. This arrangement lets Costco focus more on finding good deals and enhancing its customer experience.
One of the ways Costco works to provide a high-quality car buying experience is through its thorough quality assurance process. All participating dealerships and salespeople must go through its vetting process. 
Costco also has a separate training program, so all salespeople know how to work with Costco Auto Program customers. They also go through regular evaluations to make sure that they meet customer service standards. 
How Does Costco Auto Program Work?
You can use Costco Auto Program by either contacting the call center or using the website. The website allows customers to search through Costco's extensive inventory of new and pre-owned vehicles. 
You'll use the "Build Your Vehicle" tool to get started. This tool allows you to browse through Costco's inventory by make or type of car. 
Once Costco shows what's available in its inventory, use search filters to narrow down your options. You can also select customizations, such as paint color and trim.
As you browse through the inventory, you'll see that every vehicle provides the MSRP and invoice prices. The invoice price is the amount that the dealership paid the manufacturer. The MSRP is the retail price recommended by the manufacturer.
So, if you're wondering how much discount there is with Costco Auto Program, having the invoice price and MSRP ensures that you know the exact discount you would be receiving from the dealership.
Once you select a vehicle, you can view more detailed information, such as the vehicle specs, manufacturer's incentives, and financing information. Costco Auto Program also has an Auto Calculator that gives an estimate on monthly payments you'd make for a vehicle.
After you select a vehicle, you can move on to locating a dealership that has it. You fill out a simple form with your contact information and Costco membership, and Costco will send the dealership information.
Then, you schedule a visit to the dealership. Make sure that you work with a salesperson who has specifically gone through Costco Auto Program's training.
The salesperson will provide any additional information and answer your questions. They will also let you know the discounted price during your visit.
You can also lease a car or trade your vehicle with an authorized dealership. Make sure to let the salesperson know if you're interested in leasing or trading. They will provide an offer for the trade and can apply the credit to your new vehicle.
Once you determine the discounted price, you can decide if you want to accept the offer. Just remember that you don't have to purchase the vehicle during the visit. You can decline at any time.
The Costco Auto Program connects you to its authorized dealers. So, keep in mind that you're buying from the dealership, not Costco. 
The dealerships just have designated salespeople trained to work with Costco customers. Therefore, you would ultimately follow the dealership's policies on deliveries, warranties, and returns.
Pros
Here are some of the great benefits of using the Costco Auto Program:
The Costco Auto Program is free for all Costco members.
You have access to member-only incentives and exclusive discounts that you can't find anywhere else.
You don't have to worry about haggling for a discounted price.
You can expect trustworthy service because all dealerships go through a vetting process.
Costco has an extensive inventory and works with over 3,000 dealerships across the nation.
Costco keeps an eye on discounts to make sure that they are appealing to customers.
Dealerships have to provide every vehicle's invoice prices and MSRP.
Cons
There are also some disadvantages to consider:
Costco Auto Program is for members only. You have to buy a membership if you don't already have one.
You cannot do further negotiations because all vehicles will have predetermined, fixed prices.
Dealerships won't provide discounted prices over the phone, so you have to visit each site to view the Costco member discount.
What Is TrueCar?
Simply put, TrueCar is a digital marketplace that connects car buyers to dealerships. It's a convenient approach that lets you view and compare prices for new and pre-owned vehicles near you. 
TrueCar doesn't have its own inventory. Instead, it lists different available cars within your search area. It also powers other car-buying programs like Sam's Club, AARP, and Allstate. 
TrueCar is also a platform for selling and trading cars. You can use TrueCar to look up your car's value before you sell it. Through TrueCar, local dealerships can send you an instant quote that lasts for three days.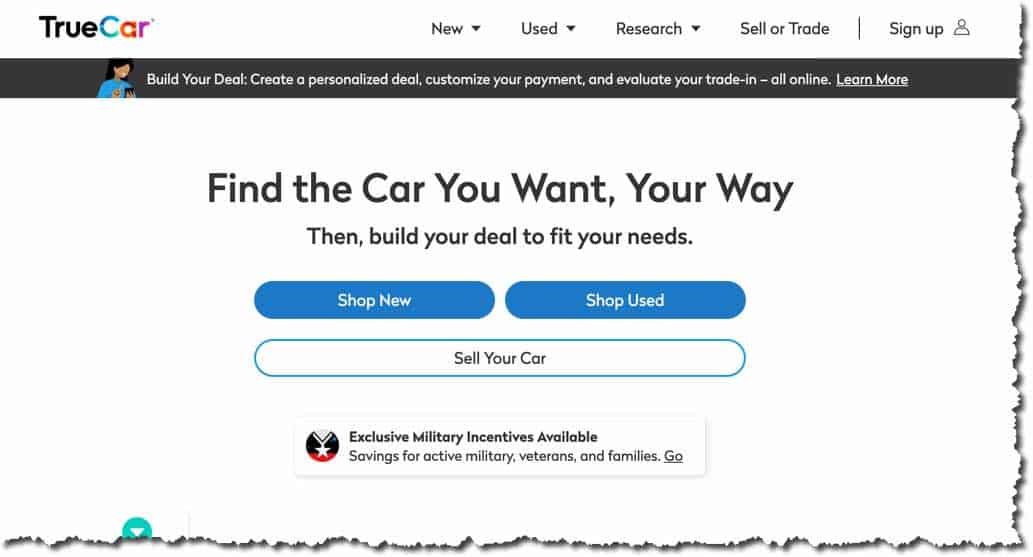 How Does TrueCar Work?
If you're looking to buy a new or used car, you can use TrueCar's website or phone app. You start your search by selecting a vehicle brand, type, or price.
After you provide your zip code, a list of results appears. Additional filters can narrow down your search. Examples of filters are the following:
Exterior color
Interior color
Price rating
Vehicle condition and history
Drive type
Engine
Transmission
Once you've narrowed your search, you can further research each car. TrueCar partners with AutoCheck to provide a vehicle history report. 
Unlike Costco Auto Program, TrueCar doesn't provide invoice prices and MSRPs. Instead, it uses a pricing context. The pricing context lets you view the dealership's list price for each vehicle.
TrueCar then gives a percentage that indicates how much the list price is above the average cost of the vehicle. Lastly, it provides a ranking system:
Excellent price
Great price
Fair price
High price
Each vehicle will fall into one of these categories so that you can see how the list price compares to other sellers.
Once you find a car you like, you can check for its availability. Then, you provide your contact information by filling out a form. TrueCar will connect you with three local dealerships.
Just note that by submitting a form, you're allowing TrueCar and its partners to contact you. You could potentially receive spam calls or emails. To save yourself the trouble, you can try looking for the seller's contact information in the Seller's Notes section and call them directly.
One more thing to remember is that the list price on TrueCar may not include tax and additional fees. So, make sure to go over all of these details with the dealership.
Selling and Trading a Car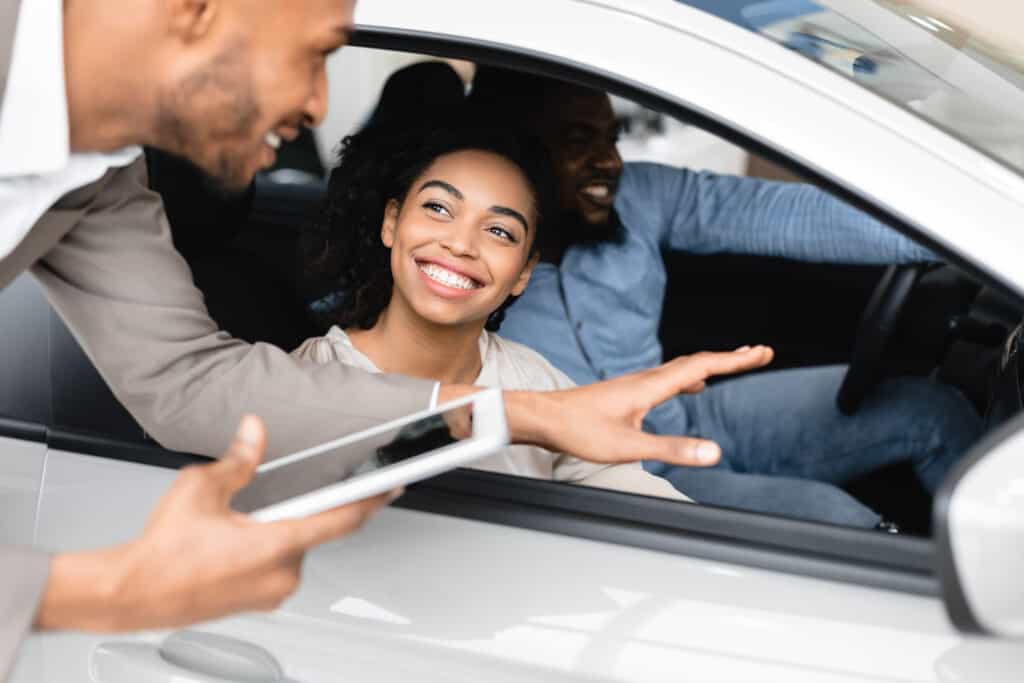 TrueCar also lets users sell and trade their vehicles. If you want to use TrueCar to sell or trade your car, you'll have to provide one of the following:
License plate number
VIN
Make and model of your car
TrueCar will also ask for additional details, such as the vehicle color, condition, and mileage. These details will influence the list price of your vehicle.
Once you provide the information, an estimated price range will appear. You will also receive a breakdown of the estimate and reasons for the pricing.
After you receive your estimate, TrueCar can help you connect with dealerships. Dealerships can then offer a quote. If you decide to take the offer, you can work with the dealership to finalize the deal.
Pros
There are several advantages to using TrueCar:
TrueCar works with dealers and third-party data companies to provide very accurate pricing information.
The TrueCar app makes it convenient and easy to view vehicles on your phone.
You can use TrueCar to do research and figure out the value of your car.
It's an all-in-one platform where you can buy, sell, and trade vehicles.
It has an expansive inventory and powers about 250 other car-buying programs.
It has a rating system that makes it easy to compare different prices for a vehicle.
There's room to haggle and negotiate prices for a better deal.
TrueCar offers special military incentives.
Cons
Here are some potential disadvantages to using TrueCar:
The invoice prices and MSRPs aren't available.
You can end up receiving a lot of spam calls, texts, and emails.
Dealerships only list what they currently have in inventory, so they might not have an exact match to the car you want.
A dealership may try to get you to visit, even if it doesn't have a vehicle that matches your desired configurations.
TrueCar doesn't provide information on all the limited-time deals, so you have to do more research to find extra savings.
So, Is TrueCar Better Than Costco Auto Program?
Each car buying service has its set of pros and cons. Both are good sources that are beneficial in different circumstances.
TrueCar is a great place to start researching your car's value. It has a user-friendly platform, and its expansive network allows you to receive accurate estimates. However, it may not be the best platform for buying and selling a vehicle. You might end up with spam calls and visits that waste your time. You also have to be extra vigilant about finding information on additional fees and limited-time deals.
When it comes to the actual buying process, Costco Auto Program is the better option because it delivers quality customer service and transparency. Before you use Costco Auto Program, here are some answers to commonly asked questions about the program.
Is Costco Auto Buying Program a Good Deal?
The program comes with a Costco membership. So, it's definitely worth checking out if you're already a Costco member.
A basic Costco membership is about $60 per year. So, along with benefits and perks that come with Costco Wholesale, you can take advantage of the Costco Auto Buying Program.
You'll have access to verified dealerships and exclusive members-only incentives. All Costco members also save 15% on parts, services, and accessories at participating service centers.
Is Costco Auto Program Worth it?
There are some minor inconveniences about the program, such as not receiving the discounted price over the phone. However, you can expect to receive excellent customer service throughout the process.
Dealerships will also contact you regarding the exact vehicle that you want. You also don't have to stress over haggling. You can also receive additional support by connecting with a Member Advocate.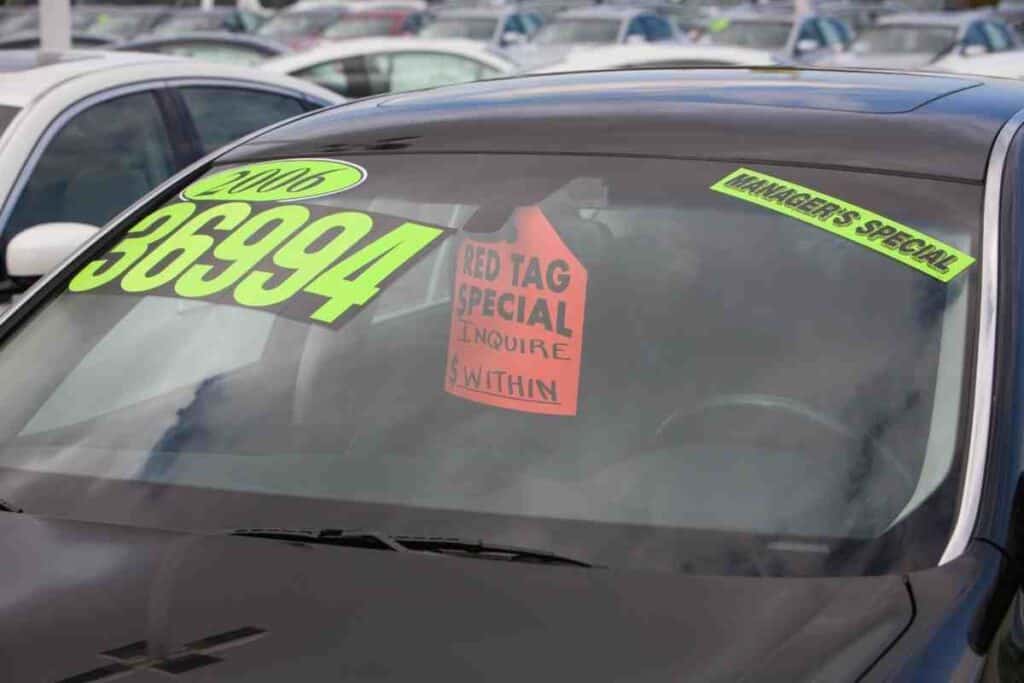 Does Costco Auto Program Save Money?
Yes, it does. In 2018, the average savings was around $1,000. Just note that Costco can help you save money, but it doesn't guarantee the best price because you can't negotiate with the dealership. However, it can still be a great deal if you want a convenient car-buying experience.
Conclusion
Now that you know what Costco Auto Program and TrueCar are about, you can properly use them to enhance your car-buying experience. Just remember that both can help you find accurate and decent vehicle prices, but they don't guarantee the best value.
If you keep your expectations at a reasonable level, both these services can be valuable tools that'll help you find a good deal on your next vehicle.