Do Nissan Rogues Hold Their Value? [For How Long?]
This post may contain affiliate links. As an Amazon affiliate, I earn from qualifying purchases.
Part of choosing a new or used car is knowing its long-term value. So do Nissan Rogues hold their value well over time? The saying goes that a vehicle loses half of its value when you drive it off the lot. Is that true for the Nissan Rogue? Is the Rogue going to be worth much when you trade it in or sell it in the future?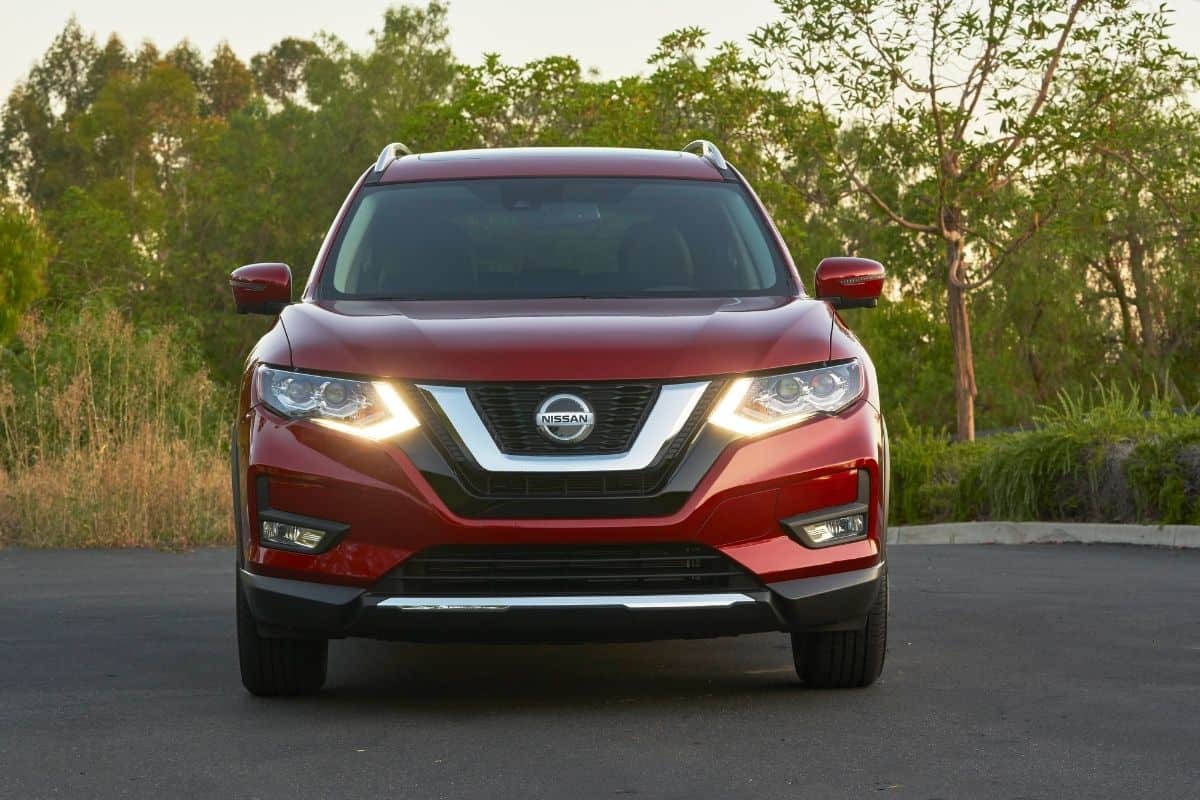 Table of Contents
Do Nissan Rogues Hold Their Value? 
The Nissan Rogue holds its value about the same as other SUVs, but is better than all other vehicles by comparison. Part of the Rogue's resale value comes from the availability of the popular vehicle, and the competition amongst SUVs. A driver should expect their Rogue to be less valuable over the course of 10 years though.
We'll look at how much Nissan Rogues are selling for today and compare them to the average MSRP for a Rogue. Let's also examine how the Nissan Rogue holds up against market forces and other vehicles. Is it worth investing in a Nissan Rogue? We'll find out.
We've researched the used car market, safety ratings, and reliability ratings for years. We also know the Rogue well as a relatively inexpensive SUV. We'll introduce data from well known car pricing sites like Car Edge and others to give you the most accurate picture of how well the Nissan Rogue holds value.
A little about value & used cars
While the belief that vehicles lose some value right after purchase is true, the actual resale price is more dependent upon other factors. If you hear the news with rumbles about used car shortages, the price of all used vehicles might start to climb as supplies are short.
Since used car prices can be up and down, we are instead going to compare the Nissan Rogue to other vehicles.
How does the Nissan Rogue hold its value?
Let's assume you drive your Nissan Rogue for 12,000 highway miles per year, which is roughly average for most drivers who head to work, out to see friends, etc. 
In the first year, the Nissan Rogue will indeed have its most dramatic drop in value. According to CarEdge, the average new Rogue will have a residual value of 64% of its MSRP within 2 years of purchase, 5.5% percent less than the previous year. After 4 to 5 years, the Rogue loses a bit more of it's purchase price at nearly 8%. 
The biggest is between years 8 and 9, at nearly 10%. At the end of 10 years, you can expect the Rogue to bottom out at around 25% of its MSRP.
How does the Nissan rogue hold its value compared to other vehicles?
Do the numbers above look bad to you? Having a vehicle lose value is quite normal. Compared to other vehicles like Toyota, the Nissan Rogue actually holds it's value right around average – which is good for the Rogue and bad for some other vehicles.
Nissan Rogue vs Other Crossover SUVs
The Nissan Rogue is below average after the first year compared to other SUVS. The average SUV holds about 77% of its value after 1 year while the Rogue holds 70%.
The auto industry as a whole actually values an SUV about 1% lower than other vehicles after one year.
Note that while the Rogue takes a harder than average hit after the first year, most people don't trade in their new car after just one year anyway.
Unless you paid cash, the average auto loan doesn't start to pay on the principle of the loan for over a year – and you'll probably be stung by a low trade in offer regardless of which vehicle you purchase.
The Rogue stays above average in value a couple of times during the average time of ownership. The vehicle market manages to make the Rogue worth about 3% more than the average SUV after about 4 years or use, which then spikes again 7 to 8 years in.
Nissan Rogue vs All Others
CarEdge also ranks the best and worst resale value for vehicles. Out of 116 rated vehicles, the Nissan Rogue finished in the top half at 49 through 5 years. The ratings are tight, with only 2-3% separating 49th place from the top 30.
The previously mentioned 7 year dip takes hold though. After 7 years, the Rogue falls in resale value comparison to 70th place.
Why is the Nissan Rogue valued the way it is?
There are a couple of reasons why the Nissan Rogue has values that fluctuate a bit and overall become about average.
Competitive Segment
The SUV segment is very competitive. Drivers are seeking the mixture of a higher ride right, good gas mileage, and cargo space you get from an SUV.
You might also know that many manufacturers like Ford and Chevrolet are making fewer sedans because SUVs are much more popular.
Rentals
The Nissan Rogue is a very popular rental car. It gets good gas mileage, has room for 5, and is often priced low compared to other rental cars.
Companies like Enterprise Rent a Car keep buying rental cars like the Nissan Rogue. When rental cars are finished with vehicles, they tend to sell them to auction or direct to the customer.
Former rental cars aren't always seen in a positive light. Some drivers will take advantage of their rental by driving it a bit differently than they would their own car, then handing the keys back. Rental cars also tend to put on lots of miles due to continuous use.
While the less than desirable reputation of former rentals might not be deserved, it keeps buyers from wanting to pay the same they would if the vehicle were privately owned.
Companies like Avis, Enterprise, and National Rental all have strict service schedules for their vehicles, which is good – because many new car drivers don't necessarily follow theirs.
When should I sell or trade my Rogue for the most value?
According to our Car Edge research, you'll get the most for your Rogue before its fifth year and before its seventh year.
The car market does change constantly, as it has in the early 2020's, so we suggest checking your Rogue's value with reputable sources like Kelley Blue Book to see the current private and dealership value.
Ideally, you want to sell when your vehicle is at peak value. The years above are when Rogue values are at their highest compared to other years.
How do I maximize the resale value of my Nissan Rogue?
Let's say you are planning to sell your Nissan Rogue within a few years after buying the vehicle. Here are a few actions you can take to maximize the resale value in your Nissan Rogue, noting that many of these pieces of advice work on vehicles besides the Rogue.
Keep service records
A dealership and a smart private buyer will look up your vehicle history by the VIN number to see how often it has been serviced. If you service your vehicle at home and do all your own repairs, keep receipts and documentation for what you have personally serviced.
Service records can be invaluable for gaining the confidence of a used car manager – or that person you are selling to online.
Maintain your vehicle – and don't trade in during major repair
While major repairs aren't necessarily avoidable, your vehicle is at its lowest value if it has a major problem and is sitting on a service lift at the local mechanic. Take care of the Rogue's special features, like variable transmission, AWD, the navigation panel, etc. if you want ot keep a high resale value.
You'll lose the most money if you trade your vehicle in instead of making a major repair – and the dealership has the most to gain by repairing and reselling.
Get it detailed
We'll say this applies more for selling privately: Get your vehicle cleaned inside and out. Private car buyers are looking for problems to pick on and negotiate for.
A vehicle with obvious stains and smells isn't ideal for someone looking to purchase your vehicle – and their first thought will be wondering what else isn't maintained well.
Cleaning the vehicle can be as simple as going to an actual detail shop, or taking the afternoon, some mild soap and upholstery or leather cleaner, and getting into every nook and crannie. While potentially time consuming, cleaning the vehicle is the easiest way to raise the value for sale.
Don't tell the dealer what you want for a trade amount
This one can be tricky. If you walk (or drive) into a dealership to trade in your Rogue, you'll probably be asked how much you want for your trade. Here is to do, and what not to do:
Don't tell them your payoff until you've been offered a trade number. Telling the dealer a payoff increases the chances the dealership will give you just enough to pay it off – which fells good to you, but might not be what the Rogue is worth
Don't talk about what think your trade is worth, even what the research through Kelley Blue Book and other sources say. You should also be ready to take a bit less than these values if your vehicle does need servicing.
Do present the research from Kelley Blue Book after you've been given a trade number, if it is lower than expected
Do ask for a complete list of the vehicle sales price, minus your Rogue's trade in value. Some dealers will attempt to show you a "trade difference" which makes the real trade in value confusing.
Do be ready to negotiate a bit. Some dealers won't negotiate on the price of the vehicle you are buying, but they will negotiate for the trade value.
Do be prepared to walk away.
You could also consider walking around the vehicle with the appraiser (probably the user car manager) so they can explain to you in detail what they see in your vehicle.
Track the value of your vehicle
Car sites like Kelley Blue Book, Black Book, Edmunds, and many others have trade in evaluators that tell you what your car is worth at the moment. Kelley Blue Book in particular has a very detailed Instant  Cash Offer that offers a fairly accurate estimate. 
Remember that fuel economy is a big deal too, especially when gas prices are high. High MPG means more money in your pocket.
Use these sites as often as you need to determine the value of your car, and see if it is trending up or down. The demand in an area for a used Nissan Rogue can change from month to month, so you might find that your vehicle is worth a few hundred more in September vs in July.