How Reliable is a Nissan SUV?
This post may contain affiliate links. As an Amazon affiliate, I earn from qualifying purchases.
When it comes to the Nissan Rogue, one question often arises: just how dependable is it? In this guide, we dissect the Rogue's reliability track record, shedding light on its strengths and areas of concern. If you're eyeing this popular SUV, this insight is crucial.
is a Nissan SUV Reliable? 
The reliability of Nissans can vary depending on which model year you buy, but overall, most Nissan SUVs have a great reputation for being reliable, long-lasting cars with versatile options to make most drivers happy. The Rogue, Pathfinder, and Armada stand out as Nissan's most reliable SUVs.
In this article, I'll discuss the Nissan brand and its history and break down the safety ratings for a Nissan SUV and its overall reliability.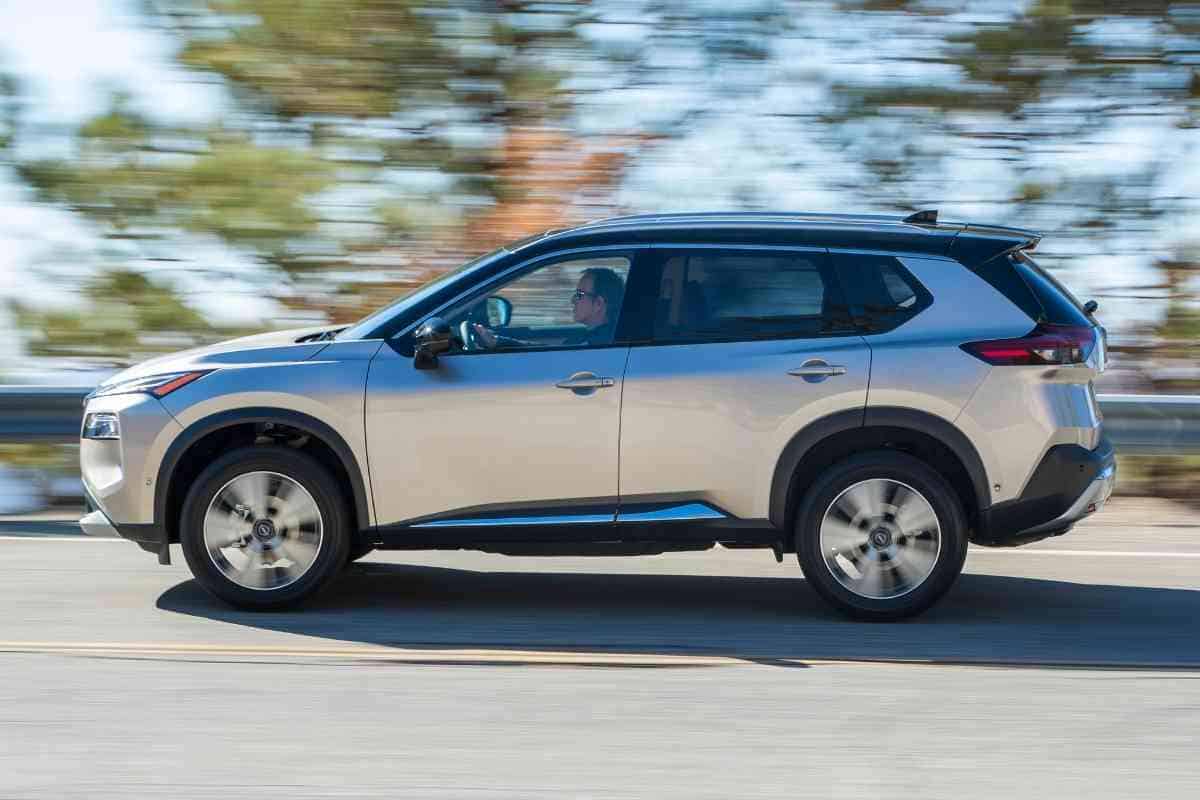 Nissan: A Brief History
Nissan is a Japanese car company founded in 1933.
Their first mass-produced vehicles were sold in the United States under the name Datsun.
These vehicles quickly gained global popularity and earned their spot as the top vehicle importer in the U.S. by 1975.
Building upon their popularity, Nissan began building sports cars, off-road vehicles, and trucks throughout the 80s.
The Environmental Protection Agency recognized them in 1991 for their green technology and introductory concept for an electric vehicle.
They are also the current manufacturers of the cheapest electric vehicle currently available.
Throughout the company's existence, Nissan has built a strong reputation as a manufacturer in both Japan and the United States.
Some of their most popular models include the midsize sedan Nissan Altima, the Nissan Sentra, and the Nissan Maxima.
At its core, Nissan believes itself to be a company that focuses on innovation.
Their goal is to create stylish and functional cars that are efficient, safe, and affordable.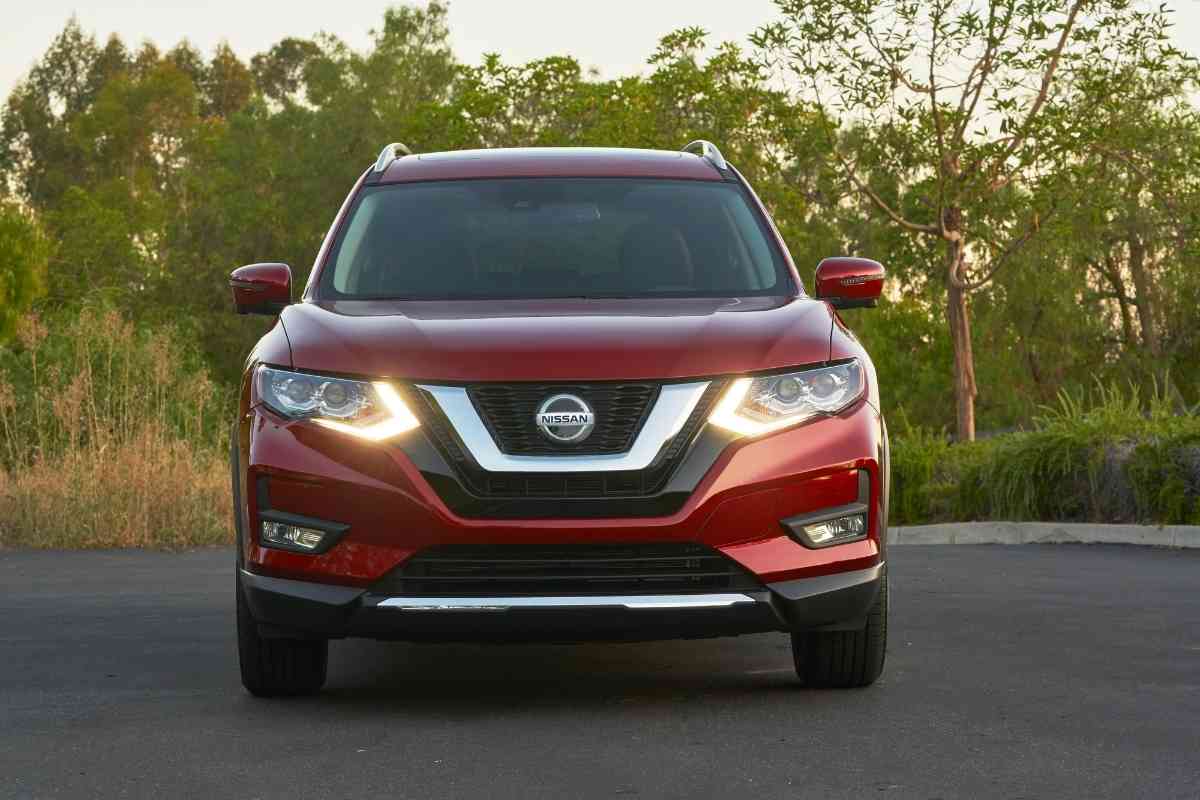 Nissan SUV Models and Their Reliability
If you're considering buying a Nissan SUV for your next vehicle, you'll likely want to look at the individual vehicle's reliability and safety reports. 
As a whole, Nissan ranks 13th out of 26 brands on the Consumer Reports annual reliability survey.
Their vehicles are generally considered reliable cars that aren't expensive to fix since they don't require specialized parts or specific mechanics.
However, some Nissan SUVs are more reliable than others.
Nissan Rogue
The Nissan Rogue is a midsize crossover SUV that has been around since 2007.
It is comparable to the Honda CR-V or the Toyota RAV4, although with slightly less power and cargo space.
It is Nissan's best-selling SUV in the United States and was the 7th best-selling car overall in 2021.
Safety Ratings and Features
According to the National Highway Traffic Safety Administration (NHTSA), the 2021 Nissan Rogue has a safety rating of 4 out of 5 stars.
It has a 5-star rating for overall side barrier crashes and a 17.9% rollover risk.
In January of 2021, the vehicle received a 2-star front passenger-side rating from the NHTSA.
However, this was quickly addressed by the company and all cars manufactured after January 28, 2021, were retrofitted with updated safety systems.
The Insurance Institute for Highway Safety, a nonprofit founded by several different auto insurance companies, awarded the 2021 Nissan Rogue a top rating of "Good" regarding the road tests and crash tests they conducted.
The IIHS also rated the Nissan Rogue's LATCH system "Good+" which helps keep children safer during bumps or crashes.
The SUV comes with several standard safety features, including automatic emergency braking with pedestrian detection, rear automatic braking, rear cross-traffic alert, blind-spot warning, lane departure warning, and high beam assist.
These passive systems are put in place to help protect people inside and outside of the vehicle during an unexpected event.
The IHS rated these systems "Superior."
The SUV also comes with ten standard airbags, an anti-lock braking system, zone body construction, a rollover sensor, and easy-fill tire alerts that help keep everyone inside the car safe at all times.
Altogether, the Nissan Rogue is a top-rated SUV that has received high marks for safety by various governmental and regulatory agencies.
Reliability
In terms of reliability, however, the Nissan Rogue has a rating of 4 out of 5 stars.
Annually, Rogue owners can expect to shell out $467 in repairs, although the likelihood of a repair being severe is 12%. This is in line with the average severity of repair that most vehicles experience.
Common problems associated with different models of the Nissan Rogue include inaccurate fuel gauges, issues with the automatic emergency braking system, and CVT transmission problems.
Nissan Pathfinder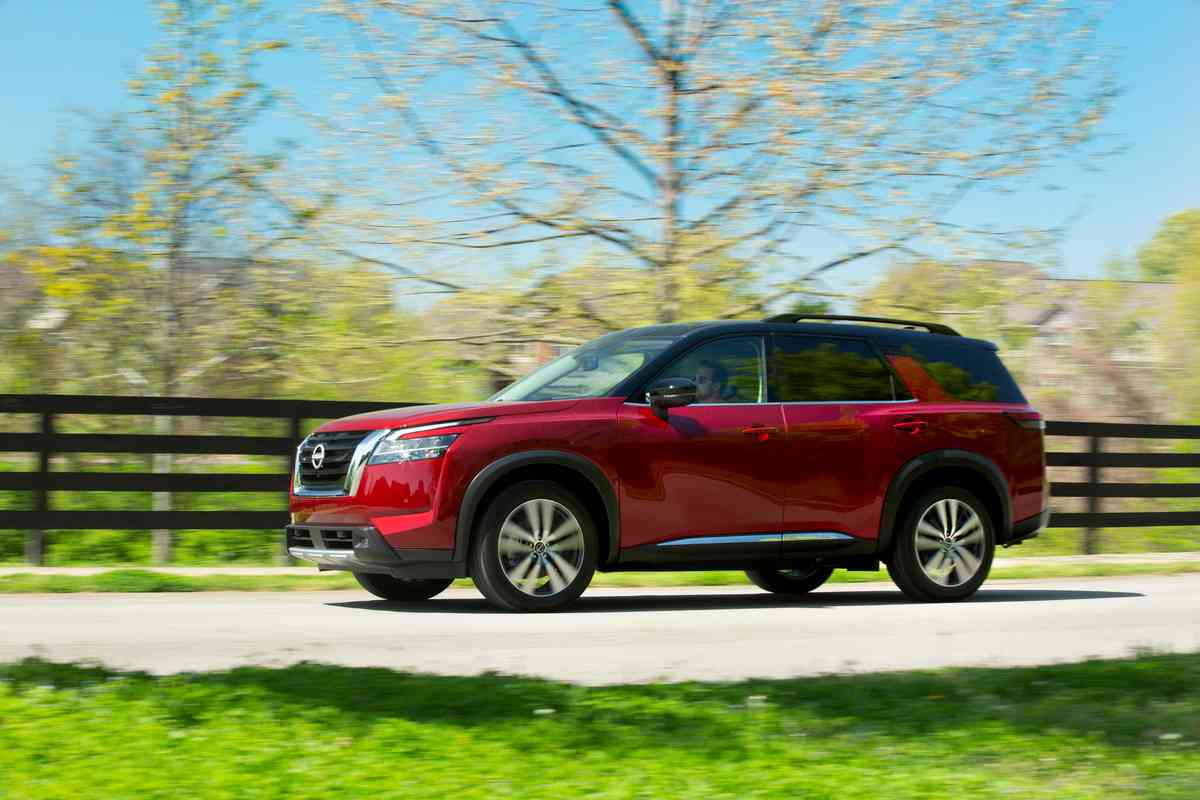 The 2022 Nissan Pathfinder is a midsize 4-door SUV with a slightly square body and sharply angled headlights that resemble its predecessor from the 80s.
It seats eight people in three rows and can include a second-row of bucket seats if desired.
The Pathfinder has a 284 hp engine and a 9-speed automatic transmission.
This newer model also features a terrain-management system in addition to trailer sway control.
It is known to have sharper handling than previous models.
However, the vehicle is quite wide and difficult to navigate down narrow streets or into tight parking spaces. 
Safety Ratings and Features
The IIHS rated the Nissan Pathfinder's crashworthiness as "Good" in all areas except Head Restraints and Seats, in which it received an "Acceptable." Its LATCH system also received a "Good+" and is categorized as one of the IIHS' top safety picks.
Like all newer Nissan models, the Pathfinder comes fully equipped with the Standard Safety Shield 360.
It also comes with ProPilot Assist, a newer technology that helps drivers adjust to the flow of traffic and remain in their lane for a smoother, safer ride.
The SUV also has an advanced airbag system, which includes:
Front and second-row side-impact airbags
Roof-mounted curtain supplemental airbags
Knee airbags for the front seat
A rollover sensor for all three rows of seats that helps identify if extra protection is needed during an unexpected rollover
Reliability
Overall, the Pathfinder is a safe SUV to drive, but how reliable is it? This SUV ranks 3.5 out of 5 stars in terms of reliability.
Repairs are likely to be slightly more severe in comparison to other midsize SUVs and will generally cost around $542.
Older models of the Pathfinder have reported issues with coolant leaking into the transmission and cracked radiators.
The newer models, such as the 2022 version, have not reported anything similar.
Nissan Armada
One of Nissan's full-size SUV models is the Armada. The 2022 model has:
400 hp V8 engine
Towing capacity of up to 8,500 lbs
Three rows of seats that can sit up to eight people
Storage space of up to 92.6 cu ft
The Armada was designed to be a sturdy vehicle that can withstand rough terrain, with 2WD and 4WD options available.
It has a relatively poor fuel economy of 19 mpg.
Safety Ratings and Features
The 2019 Armada received a 3 out of 5 stars from the NHTSA on the rollover test, which is the average rating for most top-heavy full-size SUVs like it.
It received an overall safety rating of 4 out of 5 stars from the NHTSA.
It has the same standard safety package all Nissan SUVs come equipped with, including upgraded technology designed to make towing both easier and safer.
Share Your Insights With US
Did we forget something, get something right (or wrong)? We'd love to hear your insights! Share your automotive experiences based on our article in the comments below. Your input enriches our community's knowledge. Thanks in advance for sharing!
Reliability
The Nissan Armada has a reliability rating of 3.5 out of 5 stars, with the average cost for repairs equaling $550. 
This is lower than average for most full-size SUVs, which average out to around $784.
Common problems that owners of a Nissan Armada have experienced include malfunctions with the automatic emergency braking system engaging when there aren't any obstacles in the road, as well as issues with the sunroof glass cracking or shattering.
Generally speaking, any Nissan Armada older than 2008 should be avoided to ensure the best reliability and safety features are in place.
Wrap Up
Overall, Nissan produces quality, reliable SUVs.
These vehicles have received average or better crash-test and safety ratings, making them great all-around family cars.